No matter what stage you're at in life, student debt can make it feel impossible to get ahead financially. 
Having such a significant amount of debt on your shoulders may make it feel like you're not moving forward, but that isn't always the case.
While being debt-free is one of the hallmarks of financial stability, it is far from the only one. Odds are, you're doing better than you think despite your student loans.
Resolve $10,000 or more of your debt
Credit card debt is suffocating. It constantly weighs on your mind and controls every choice you make. You can end up emotionally and even physically drained from it. And even though you make regular payments, it feels like you can never make any progress because of the interest.
National Debt Relief could help you resolve your credit card debt with an affordable plan that works for you. Just tell them your situation, then find out your debt relief options.
How to get National Debt Relief to help you resolve your debt: Sign up for a free debt assessment here. (Do not skip this step!) By signing up for a free assessment, National Debt Relief can assist you in settling your debt, but only if you schedule the assessment.
SPONSORED
You can survive a missed paycheck
One major benchmark of financial stability is being able to support yourself in the face of emergencies, like losing your job or missing a paycheck.
Given that as many as 61% of Americans are trying to move beyond living paycheck to paycheck, you shouldn't let your student debt weigh you down if you know you could survive at least a month without income.
You have few other debts
Student debt is almost inevitable, with over 43.6 million Americans owing something, so cut yourself some slack. However, you should give yourself even more grace if that's your only debt. 
Credit card, car, and medical debts all rank higher than student loans when it comes to sources of personal debt in America, so if you've already crushed those debts, you're doing better than most.
You budget your finances
Budgeting is one of the simplest and most basic ways to get yourself on a successful financial route, yet very few actually take the time to plan one out; 73% of Americans don't follow a regular budget plan.
Even if your budget is tight or doesn't feel like it's working, at the very least, you're aware of your cash flow, income, expenses, and so on. That's something a lot of people, with or without student debt, can't say.
Don't let home repairs drain your bank account
Did you know if your air conditioner stops working, your homeowner's insurance won't cover it? Same with plumbing, electrical issues, appliances, and more. Not being able to make repairs could leave you in a bad situation — but a home warranty could protect you against surprise expenses.
Whether you're a brand-new homeowner or you've owned your home for years, a plan from Choice Home Warranty could pick up the slack where homeowner's insurance falls short.
If a covered system in your home breaks down, you can call their hotline 24/7 for assistance to get it repaired. They have a network of over 15,000 technicians that can assist you, making sure any issue can be taken care of swiftly — without breaking the bank.
Not sure if it's for you? Rest easy: they were named one of the "Best Home Warranty Companies" by US News 360 Reviews and were awarded Best Company's 2020 Consumer's Choice Award. For a limited time, you can get your first month free when you sign up for a Single Payment home warranty plan.
You can pay off your credit card statement in full each month
Credit cards are a much more common source of debt than student loans — 28% compared to 5%. It also has a much slippier snowball effect and can grow out of hand if not managed properly.
An average of 29% of credit card users only pay their minimal monthly statement, which can lead to out-of-control debt. If you can pay off your balance in full each month, consider yourself a step ahead financially.
You always pay your bills on time
Even something seemingly simple, such as paying your bills on time, is a sign of financial success and stability despite significant student loan debts.
As many as 32% of Americans paid a bill late in 2022, with 61% of those late payers stating they simply couldn't afford it. 
If your rent, mortgage, car payment, or other routine bills are consistently paid on time, know you're in a better position than many.
You have insurance coverage
Being financially stable doesn't just have to do with saving money, but also spending what you have wisely.
Insurance may seem like an unnecessary cost, especially with excessive loan debt, but it can prevent other costs down the road. 
Consider yourself financially sound if you have common forms of insurance, like car, health, renters or homeowners, and so on.
Your credit card isn't a crutch
Credit card debt is unfortunately all too common but avoidable if you know how to use it responsibly and not as a crutch.
While it's fine to have a credit card for last-minute emergencies or unexpected expenses, ideally, you're using it to build your credit score, potentially earn flight points or cash back, and pay it off in full each month.
Your emergency fund is well-padded
Even with insurance, having an emergency fund for life's surprises and difficulties is wise. Not only will this help keep you from accumulating more debt, but it also lets you rest easier at night and not worry about financial stresses.
While the ideal amount for an emergency fund is around six months of your average total expenses, anything is better than nothing. Even with loan debt, consider yourself financially stable if you pay attention to details like this.
You put money toward a savings account
Even with student loans making a dent in your paycheck, you should carve out a little bit of money toward your savings.
Nearly 30% of Americans have $100 or less in their savings account. You're doing better than many if you're dedicating just a little of your paycheck toward savings.
Your retirement fund is a priority
Thinking ahead and preparing for the future is one of the key aspects of financial literacy and stability.
While your paycheck is likely getting hit with hefty loan bills, savings and emergency funds, insurance, and more, if you're still making the effort to pad your retirement fund, you are certainly on a positive financial path.
You've outlined attainable financial goals
Even if you're struggling to make ends meet, having a goal and a path forward is always better than floundering aimlessly.
While budgeting is great, you also want to think ahead. If you have clear short- and long-term goals and actionable plans to get there — including paying off your student loans — you take your finances seriously and are setting yourself up for success.
You keep impulse purchases in check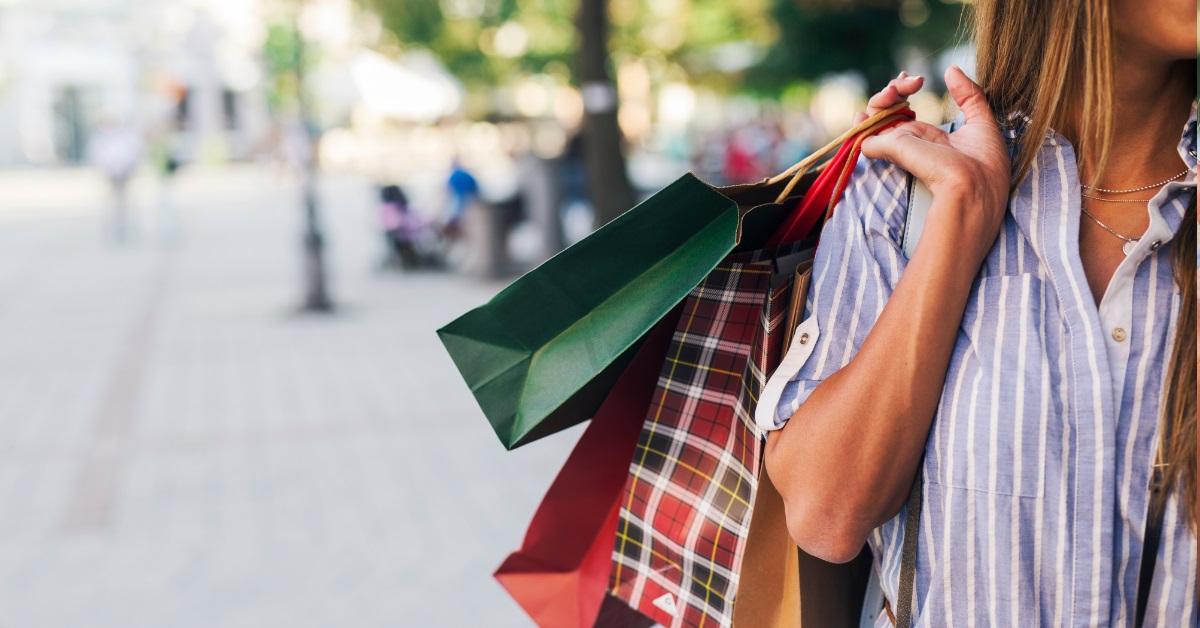 The most minor actions can make the biggest impact on financial stability. While having a budget and financial plan are great, your day-to-day actions matter just as much.
If you deliberately cut out frivolous and impulse spending, you can save as much as $314 per month. Considering the average student loan payment is $284 per month, you may be on track to cut your repayment time in half compared to your peers.
Your checking account is never overdrawn
Managing your finances is incredibly stressful, so be sure to celebrate even the smallest wins.
For example, if your checking account is never overdrawn, enjoy knowing that you are on a positive financial path, compared to the reported average of 18% of consumers who have overdrawn their accounts.
You have a high credit score
Student loans are not always bad, especially if your credit is still high despite the heavy debt load.
With a high credit score, you may still be able to secure mortgage and car loans and have more financial flexibility, even with a hefty amount of debt.
You're in charge of your own finances
At the end of the day, no matter how much debt you're in or how difficult your financial struggles are, if you can say you're financially independent, you can consider yourself better off than many.
As many as 47% of millennials are reportedly financially dependent on their parents. Even if you are still fully or partially reliant on someone else, there's power in knowledge. 
Being aware of your income-to-debt ratio can do wonders for your financial empowerment and success.
Bottom line
You are far from alone in your struggle with student debt. While the loan payments may seem endless, they are not a sign of financial failure. You may actually be doing better financially considering other factors.
Several aspects make up financial stability and success, and loan debt management is just a drop in the bucket compared to other issues. Awareness, knowledge, and transparency will always be paramount when it comes to fiscal freedom.
National Debt Relief Benefits
No upfront fees
One-on-one evaluation with a debt counseling expert
For people with $7,500 in unsecured debts and up