With millions of Americans set to start repaying their student loans after a three-year pause during the pandemic, some bad actors are taking advantage of a confusing time for many. However, borrowers can take steps to ensure that they are not falling into scammers' traps.
To help you stay on track while you pay off your debt, here are 15 sneaky student loan scams you may encounter and how to avoid them.
Resolve $10,000 or more of your debt
Credit card debt is suffocating. It constantly weighs on your mind and controls every choice you make. You can end up emotionally and even physically drained from it. And even though you make regular payments, it feels like you can never make any progress because of the interest.
National Debt Relief could help you resolve your credit card debt with an affordable plan that works for you. Just tell them your situation, then find out your debt relief options.
How to get National Debt Relief to help you resolve your debt: Sign up for a free debt assessment here. (Do not skip this step!) By signing up for a free assessment, National Debt Relief can assist you in settling your debt, but only if you schedule the assessment.
SPONSORED
Fake loan servicer scam
During the pandemic, some loan servicers stopped transferring their student loans to a new servicer, so borrowers may be sending payments to a new company.
This is confusing and allows fraudsters to pose as servicers. Before making any payment, it's important to verify who your loans are serviced by, which you can do by logging into StudentAid.gov or calling the Federal Student Aid Information Center.
Companies charging fees for free forms
Some scammers may offer to help borrowers fill out forms for income-based repayment plans or forbearance or deferment applications and then charge a fee. But you don't have to pay to fill out a form.
You can request to have your monthly payment lowered for free by using the official federal student aid website.
Scammers may claim to offer expert services for a fee, but any changes you need to make to your monthly payment, including applying for additional deferment or forbearance, can be done on the official government website.
Claims that your loans can be canceled, reduced, etc.
Any company that promises to get your student loans canceled or seriously reduced if you pay some fee up front is likely a scam.
There are situations when loans can be forgiven after a set amount of time or number of payments, but any third party claiming they can arrange this for you is likely just trying to get your up-front payment.
Borrowers can check the official student aid website to determine if they are eligible for forgiveness.
Don't let home repairs drain your bank account
Did you know if your air conditioner stops working, your homeowner's insurance won't cover it? Same with plumbing, electrical issues, appliances, and more. Not being able to make repairs could leave you in a bad situation — but a home warranty could protect you against surprise expenses.
Whether you're a brand-new homeowner or you've owned your home for years, a plan from Choice Home Warranty could pick up the slack where homeowner's insurance falls short.
If a covered system in your home breaks down, you can call their hotline 24/7 for assistance to get it repaired. They have a network of over 15,000 technicians that can assist you, making sure any issue can be taken care of swiftly — without breaking the bank.
Not sure if it's for you? Rest easy: they were named one of the "Best Home Warranty Companies" by US News 360 Reviews and were awarded Best Company's 2020 Consumer's Choice Award. For a limited time, you can get your first month free when you sign up for a Single Payment home warranty plan.
Forgiveness offers that seem too good to be true
Since the CARES Act, which paused student loan payments for borrowers amid the COVID-19 pandemic, expired in September 2023, many scams promising forgiveness have popped up.
The U.S. Department of Education has warned that scammers may try to appear legitimate by claiming to be affiliated with the Department of Education and may even include the borrower's loan balance when they contact them.
Claims of loan forgiveness or consolidation that seem too good to be true probably are.
Identity theft tactics
Bad actors may also use forgiveness schemes, like offering to reduce or consolidate loans, to access a borrower's identifying information.
If these scammers get access to your name, Social Security number, and bank account information, that can lead to a whole host of problems.
Borrowers should make sure they are only entering information on the official federal student aid website.
'Advanced fee' scams
Any company asking for any sort of advanced fee — whether it is a fee for helping you consolidate your loans or one that will allegedly lead to some form of forgiveness down the line — should raise a red flag.
You can look into consolidating your loans for free on the federal website and don't need to pay any third-party company.
Calls, emails, texts, and mail scams
When scammers get your contact information, they may try to contact you in many different ways, bombarding potential victims until they get a response.
Scammers may email, call, and leave voicemails, text, or even send mail to your home address.
While there are relief and forgiveness services available in certain situations, borrowers need to seek these out themselves on the official government website.
Tricky law firm scams
Let's face it: Legal language is complicated and very confusing to the large majority of Americans. Because of this, documents from law firms alleging that they can help borrowers settle their student debt, likely for some cash up front, may not raise the red flags they should.
If some firm reaches out to you, you should probably ignore it. Any changes you need to make to your payment plan can be done through your servicer directly.
Scammers offering urgent, 'expiring' offers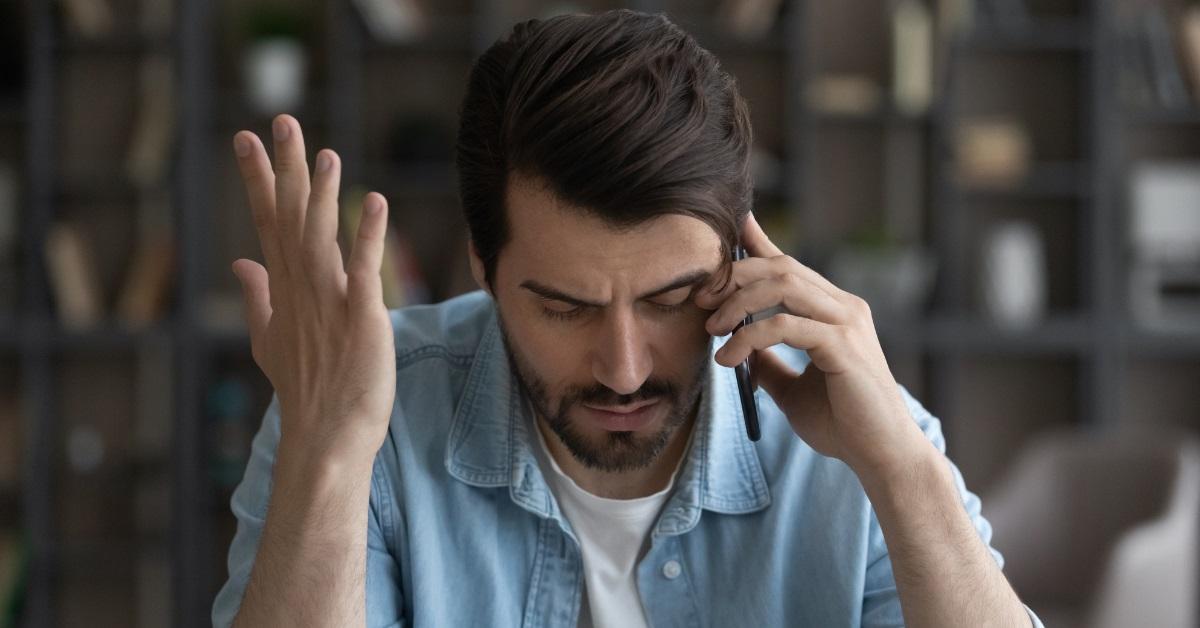 Another clue that illegitimate loan servicing companies are contacting you is language that suggests that an offer for forgiveness or consolidation is urgent.
According to the Department of Education, these companies may cite changes to the law or discontinuing programs to make borrowers think signing up for their services (and paying) needs to be done immediately.
Offering to help change repayment plan
There are many different repayment plans for student loans, including standard plans where loans are paid over 10 years, income-driven plans, graduated plans, and others.
Borrowers do not need the help of an outside company to change their plan, despite what some scammers may claim. This can be done by contacting your servicer directly as well.
Offering to help delay payment
There are certain situations in which borrowers can qualify for deferment or forbearance of their loans. If you're dealing with financial hardship such as unemployment or inability to work, deferment or forbearance plans let you temporarily suspend payments.
Scammers may offer to help borrowers get access to these deferment options, but again, this is something you can do yourself by visiting the federal student aid page.
Scammers charging for FAFSA help
According to the Department of Education, there are also many scams where companies offer students help filling out FAFSA forms for an up-front fee. But FAFSA stands for Free Application for Federal Student Aid.
This is another situation where help is available to borrowers for free. Students can get help from their school's financial aid department or FAFSA's online help page.
Claims debts can be removed from credit report
Another claim scammers make is that they can help borrowers remove debts owed from their credit reports.
You have to pay off debts to see them removed from your credit report, and even then, it will be noted on your credit report that you have paid this debt in full.
Credit repair or debt settlement companies cannot remove any debts you are on the hook for legally.
Requests for log-in information
Scammers who claim they can help you pay or reduce your student debts may ask for your StudentAid.gov account information, such as your login ID and password.
As mentioned earlier, scammers may be able to steal your identity with this information.
The Department of Education clearly states that companies they work with will never ask for your passwords.
Lies about Department of Education affiliation
Some scammers pretend to be associated with the Department of Education to trick borrowers into paying for their services. They may even create official-looking email addresses to do so.
However, email correspondence from the department will only come from one of three email addresses: noreply@studentaid.gov, noreply@debtrelief.studentair.gov, or ed.gov@public.govdelivery.com. 
Make sure you check the sender's address before taking any claims about your loans seriously.
Bottom line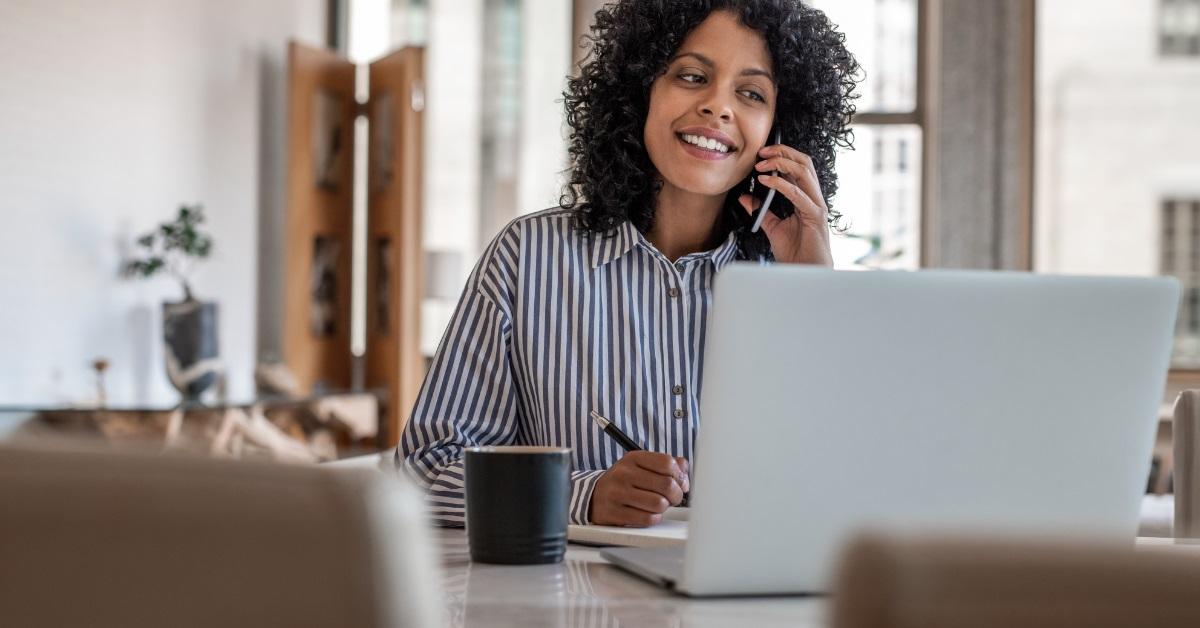 If you're just scraping by financially, the last thing you need is to waste money on a scam.

The big takeaway here is if you have any questions or concerns about your student loans, you should go directly to the official government channels.
Companies that promise to help you get loans forgiven, delay payments, or fix your credit report are frequently bad actors. Any changes that need to be made to your payment plan should be done by contacting your servicer directly.
National Debt Relief Benefits
No upfront fees
One-on-one evaluation with a debt counseling expert
For people with $7,500 in unsecured debts and up