The Education Data Initiative culled data from academic and government sources and discovered that the most difficult challenge facing Gen X is finding ways to get out of debt. 

Not only are Gen Xers pursuing a career, raising children, paying off a home, and planning for retirement, but they're also grappling with a significant burden of student loan debt.
Here are 14 surprising facts illumining the complex relationship between Gen X and student loan debt.
If you have more than $10,000 in debt from credit cards, medical bills, collections, or personal loans, this company might be able to assist you in consolidating your debt into one low monthly payment.
Federal student debt totaled at $1.63 trillion
The sheer magnitude of federal student debt in the U.S. is staggering, reaching a colossal $1.63 trillion. 
While Gen Xers bear most of this debt, this astronomical sum also reflects the immense financial burden that student loans place on the national economy.
Americans of every generation may have to find more ways to make extra money to pay off their debts.
Majority of federal student debt is concentrated with Gen X
With the largest stake in the debt landscape, this generation's financial trajectory is significantly hampered by the weight of student loan obligations. 
As a result, there's a need for targeted solutions to address their unique challenges.

Gen X holds 38.8% of the total student loan debt
An eye-opening statistic is that Generation X carries the heaviest load of student loan debt, accounting for 38.8% of the total.
This substantial share underscores the extent to which student loans impact the financial landscape of this generation. 
People in their 40s and 50s should be investing in their retirement funds, homes, and children instead of paying loans they've been carrying for 20 or more years.
Average balance is $43,438 per Gen X borrower
Gen Xers have an average student loan debt of $43,438. This substantial amount reflects the diverse paths they've taken in pursuit of education and career growth.
Their place as the second-largest average debt holders illustrates the challenges they face in managing this obligation while striving to achieve financial stability and fulfill their long-term goals.
Debt for those aged 50 to 61 has increased 33.5% since 2017
An unexpected trend emerges as student loan debt among Gen Xers aged 50 to 61 has surged by a staggering 33.5% since 2017. Contrary to the assumption that debt decreases with age, this rise underscores the persistent impact of student loans on the midlife cohort.
This increase warrants attention as it reshapes financial planning, retirement considerations, and the overall well-being of Gen Xers navigating both their education and later years.
Gen X has the highest student loan interest rates
Surprisingly, Gen Xers faced the highest student loan interest rates among all generations. This financial challenge compounds the burden of their already significant debt, making repayment more daunting.

The impact of elevated interest rates on their overall debt load and long-term financial security accentuates the unique challenges Gen Xers confront as they navigate their educational and economic journeys.
Gen X has 1.75 million borrowers owing $40,000 to $60,000 in debt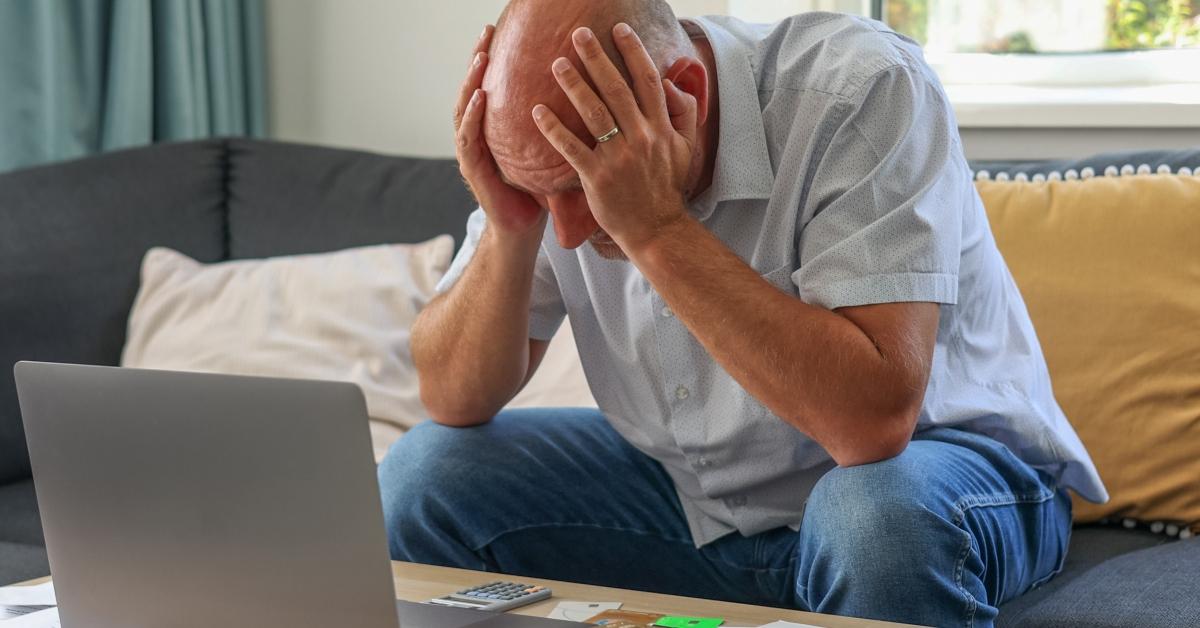 A notable segment of Generation X, approximately 1.75 million borrowers, carries student loan debt ranging from $40,000 to $60,000.
This range highlights the diverse paths Gen Xers have taken in pursuit of education and the varying degrees of financial responsibility they hold. 
Addressing the needs of this specific demographic is crucial to crafting effective solutions that alleviate their debt burdens and facilitate their journey toward financial stability.
43% of Gen X go into college at the age of 18 to 21
A noteworthy trend emerges as 43% of Generation X pursue college education between the ages of 18 and 21. This reflects the changing landscape of higher education and the growing emphasis on early entry into post-secondary institutions.
Understanding this shift is crucial to contextualizing the experiences of Gen X concerning their educational choices and subsequent student loan debt.
44% of Gen X say they're not confident about retirement
A startling revelation is that 44% of Gen Xers lack confidence in their retirement prospects, compared to 35% of millennials and 40% of baby boomers. This percentage surpasses the confidence levels of both millennials and baby boomers.
The influence of student loan debt on Gen X's long-term financial security is evident, as they may be unable to balance paying off debt with saving for retirement.
Student loans are preventing Gen Xers from saving for retirement
Startling insights emerge from an AARP survey that reveals a striking 38% of Gen Xers surveyed believe that their student loans are a barrier to saving for retirement. 
This sentiment reflects the profound impact of student debt on their ability to set aside funds for their later years.
The typical Gen X household has $40,000 saved for retirement
A sobering fact is that the average Gen X household has a mere $40,000 in retirement savings within private accounts. This minimal amount sheds light on Gen Xers' challenges in building a substantial financial cushion for their post-work years.
The impact of student loan debt and other financial obligations on their ability to accumulate retirement savings underlines the pressing need for comprehensive financial planning tailored to their unique circumstances.
Gen X may delay retirement on account of student loans
A significant implication of Gen X's student loan debt is the potential delay and postponement of retirement plans. The burden of debt can force individuals in this generation to reconsider their retirement timelines, prolonging their working years.
This phenomenon underscores student loans' profound influence on long-term financial planning, retirement readiness, and the broader economic landscape as Gen Xers strive to balance debt repayment and secure their retirement futures.
California is the state with the most Gen X borrowers
Not surprisingly, the nation's most populous state is a hotspot for Gen X student loan borrowers, boasting 1.17 million individuals burdened by student debt.
This fact underscores the widespread nature of the student loan crisis within this state. It also emphasizes the urgency for targeted policy initiatives to alleviate the financial challenges faced by Gen Xers.
Gen X rebounded from the Great Recession
While Gen X has a lot of debt, this cohort regained its wealth after the Great Recession better than other age groups, according to a Pew Research study of Federal Reserve data. 
They were able to take advantage of increasing housing prices as well as a strong stock market. They may even be doing better financially than others.
Understanding this capacity for resilience sheds light on the unique financial journey of Gen X. They can overcome adversity and make strategic financial decisions, even in the face of challenges like student loan debt.
Bottom line
The relationship between Generation X and student loan debt is more intricate and consequential than it may initially seem. 
These surprising facts underscore the financial complexities that Gen Xers navigate as they balance education, career growth, family responsibilities, and retirement planning.
Will you be able to buy your first home or retire early? These are all questions you might ask as you reckon with your student loan debt. 
Addressing the challenges posed by student loan debt becomes essential for Gen Xers seeking financial security and a prosperous future.
Credible Benefits
Accepts Credit Scores From 630
100% Free Prequalification
Works with Federal, Private, Parent PLUS Loans