Domain flipping — or purchasing a domain name and reselling it at a higher price — is a potentially profitable side hustle you could do from anywhere with an internet connection. Some domain flippers have sold domain names for millions of dollars.
Although the practice of domain flipping is somewhat controversial, some online entrepreneurs have made a living from buying and selling domain names. Let's look closer at domain flipping, including how to make money flipping domain names and any risks involved.
What is domain flipping?
Web domains are bought and sold on an open marketplace, so there's an opportunity to flip them for a profit as a domain investor, just as with real estate. Unlike flipping real estate, however, you don't need to fix up a domain name or website to sell it.
All you need to do is purchase the domain name and then list it for sale online. Rather than sell right away, you might wait some time until there's more demand for the domain name. When the timing feels right, you could sell it directly to an interested buyer or use a domain-flipping website.
Domain flipping inherently involves some risk, as there's no guarantee a domain name will increase in value. Doing your research, however, will help you locate potentially profitable domains. 
Fun fact: According to GoDaddy, the most expensive domain name ever sold was Cars.com, which was valued at $872 million.
How does domain flipping work?
If you're wondering how to make money flipping domains, rest assured that the process is fairly straightforward.
To get started with your own domain flipping business, you'll need to purchase a domain name, which you can do from a number of websites.
Some places to buy domain names include (but are not limited to):
GoDaddy
Bluehost
Domains.com
Namecheap
Flippa
You can also buy a domain that recently expired in an approach known as domain drop catching or domain sniping. Website owners usually have a 30- to 90-day grace period to renew their domain name. If their payment lapses, you can often scoop up a domain name for a good price.
Some websites where you can monitor and purchase recently expired domain names are,
NameJet
JustDropped.com
ExpiredDomains.net
When you're ready to sell your domain name, you have a few options. For one, you can keep your contact information public in the WHOIS database so a prospective buyer could reach out to you directly about purchasing the domain name.
WHOIS is a widely used internet database that stores the names and contact information of domain owners. If you don't want your details available to the public, you can usually hide them by purchasing domain privacy from your domain host.
You could also create a landing page at the domain page, where you state that the domain is for sale and direct a user on the steps they need to take next.

You could also list the domain for sale on a website such as:
Afternic.com
Dan.com
Sedo.com
GoDaddy Auctions
You could offer the domain name for a flat fee or have a domain auction and allow users to bid on it. These marketplaces can simplify the domain-flipping process, but they will charge a commission. GoDaddy, for instance, charges 20% on sales of domain names that go for up to $5,000.
To complete the transaction, it's a good idea to use a service such as Escrow.com. Escrow is the use of a third party to hold funds temporarily until a purchase has been fulfilled. Just as with selling real estate, putting the money in escrow can help protect both you and the buyer as you transfer ownership of the domain name.
How much does domain flipping cost?
The start-up costs of domain flipping are minimal, as you can purchase a domain name for less than $10 per year. Some experienced flippers buy thousands of domain names, but you'll probably want to start small in the beginning.
As mentioned, marketplaces may take a percentage of your sale when you list and sell your domain names through them. Outside of these costs — and the cost of using a computer and internet connection — you don't have to pay anything else to flip domains, making this one of the best side hustles for anyone looking to keep startup costs low.
How much can you earn with domain flipping?
Is a domain flipping business profitable? It certainly can be if you purchase a domain name for a low amount of money and sell it at a high cost. The amount you can earn all depends on how much you can sell the domain for. As mentioned, some domains have sold for millions of dollars, such as Toys.com and Slots.com.
These days, there could be significant competition for in-demand domains, which makes it harder to acquire the domains that could net you a massive profit. But even if you buy a domain name for $10 and sell it for $100, that's a $90 profit. If you can repeat that success 10 times, then you've made $900 in profit.
How much you earn also depends on whether you're treating domain flipping as a side hustle or a full-time job.
Tip: As with any side hustle, the money you make flipping domain names is taxable, though there's some complexity around whether the profits count as ordinary income or capital gains. It may be useful to speak with a financial advisor. Either way, make sure to keep track of your income and expenses so you can report them on your taxes.
Maximizing your earnings with domain flipping
Here are some tips for maximizing your earnings with domain flipping:
Evaluate the potential value of a domain. Consider factors such as:

Length: Short domain names tend to be more valuable.
Brandability: A brandable domain is one that a business would want to buy and build a brand around. For example, you might also purchase a domain name that contains a city name in it and sell it to a local business.
Search friendliness: This is also referred to as search engine optimization (SEO). Is the name something consumers are likely to type into a search engine? Google's Keyword Planner, Ahrefs, and other tools can help you determine whether you've found a good domain name.

Stick with a popular domain extension, such as ".com" or ".io." If you see a new extension gaining popularity, you also might try to get in early. For example, the ".gg" extension has become more common among gamers.
Check the domain name's backlink profile. If you purchase an expired domain name, check to see if any other websites are linking to it. This "link juice" from other sites can build a website's domain authority, making it potentially more desirable to buyers. You can find this information with a tool like Moz or Ahrefs.
Make sure that the domain name isn't blacklisted. You can use a site such as LinksThatRank to double-check that the domain name doesn't have a bad history with Google.
Check out the historical sale prices for similar domains. Tools such as NameBio can give you valuable insights and help you decide whether a domain is worth buying.
Don't rush to sell. Some of your success with domain flipping comes down to timing. Rather than selling right away, it might make sense to hold on to a domain for some time until you can sell it for a higher price.
Managing your domain flipping expenses
Getting your business up and running will require you to purchase domains, software subscriptions, and more. Here's an excellent business credit card we recommend:
Ink Business Unlimited® Credit Card
This card offers unlimited 1.5% cash back on every purchase, so you're rewarded for every purchase. Its $0 annual fee makes it an affordable option, and its welcome offer allows you to earn $900 bonus cash back after you spend $6,000 on purchases in the first 3 months from account opening.
Another unique feature of this card is that it has a 0% intro APR for 12 months on purchases (then 18.49% - 24.49% Variable). Businesses and side hustles can be expensive to get up and running, and the intro APR can help you get started on the right foot (and you could earn the welcome offer for an extra boost).
Apply now for the Ink Business Unlimited® Credit Card
Find out more in our full Ink Business Unlimited credit card review.
Common questions about domain flipping
Is domain flipping legit?
Domain flipping is legit. Some people think that flipping domains is taking advantage of people who need website names for their blog or business, but the practice is completely legal. To keep things legit, make sure to report any income you make through flipping domains on your taxes.
What are the risks of flipping domains?
The risk of flipping domains is that you'll make a bad investment that doesn't pay off. There's no guarantee a buyer will want to purchase your domain name for a higher price than you paid for it — or at all.
By evaluating a domain's potential value before you buy it, as well as timing your sales appropriately, you could reduce your risks and increase your chances of making a profit.
You could also reduce the risk of loss by not spending any more money than you're prepared to lose. As mentioned, you can buy a domain for less than $10 per year, so as a beginner you could start small and scale over time as you gain experience.
Is domain reselling profitable?
Domain reselling can be profitable, especially if you can identify domain names that are not in demand currently but will increase in value in the future. You could achieve this by staying on top of growing trends or scooping up recently expired domains at auctions.
How to get started with domain flipping
If you're interested in getting started with flipping new domains, here are the steps you'll need to take.
1. Search for a domain name
The first step in domain investing is to find a domain that's available to purchase. There are lots of tools with domain search tools, including GoDaddy and Bluehost. Look for inexpensive domain names, perhaps that are related to a specific topic, product, or location.
You can also head to an auction marketplace to browse domain names for sale or keep an eye out for recently expired domain names.
2. Consider the value of the domain
Before purchasing a domain, evaluate it for its potential profitability. Shorter domain names tend to be more lucrative, though they can also be more expensive.
Domain names that have common keywords can also be profitable, so you might use a keyword research tool such as Ahrefs or UberSuggest to see how many times per month people are searching for a certain keyword.
If you can buy a domain name related to a new or emerging trend, you might also turn a profit. As you gain more experience flipping domains, you might become better able to identify valuable domain names.
3. Purchase and register the domain
Your next step is to purchase and register the domain in your name. To complete your domain registration, you'll usually provide some personal details and payment information.
You can choose to reveal your information in the WHOIS database so interested potential buyers can contact you. You also have the option of hiding your contact information at the time of purchase.
4. Find a buyer
There are a few ways you can find a buyer for your domain name.
If you made your registry public, a buyer could contact you about purchasing a domain.
You could also design a landing page at the URL that contains information on how to purchase the domain name.
You could list the name for sale on a domain marketplace for a fee.
Timing is important here, as you want to sell when demand is high. Rushing into selling — or waiting too long — could cause you to miss out on profits.
5. Sell the domain for a profit
Once you've identified a buyer, you'll sell the domain and transfer registration to the new owner. To protect yourself, consider using an escrow service such as Escrow.com. This service makes sure the transaction is complete before you give away the domain.
Other side hustles to consider
Although domain flipping could be a profitable online business, it might not be for everyone. You'll need to invest some time into learning what makes a valuable domain and scouring the internet for the best domain opportunities.
If you're not interested in this process, you might find more success with other side hustles. Instead of flipping domains, for instance, you could flip books for profit. You might already have books or textbooks around your home you could use to make money online.
Another unique side hustle idea is starting a vending machine business. By purchasing a vending machine, you could make hundreds of dollars per month as relatively passive income. This guide explains more about how to make money with vending machines.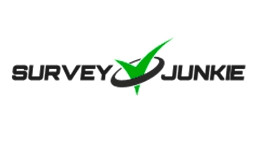 SurveyJunkie Benefits
Over $55,000 paid to members daily
Earn up to $130 a month taking 4 or more surveys daily
$76 million paid out to date
20M+ lifetime members and BBB accreditation