From schools to gyms to office break rooms, vending machines are everywhere. Not only do these machines provide snacks, beverages, and other items to people on the go, but they also can be a profitable business for the individual or company that owns them.
In fact, starting a vending machine business could be a relatively low-cost venture with decent profit margins. If you've been wondering how to make money with vending machines, read on for what you need to know about this business.
What is a vending machine business?
If you run a vending machine business, you own one or more vending machines and make passive income when people purchase your inventory. Unlike many small businesses, you won't need to rent office space, but you will need to secure a location for your machine.
When figuring out a location, think about what you plan to sell and how much foot traffic the area has. Some examples of locations where you might be able to put a vending machine include:
Office buildings
Schools
Hospitals
Shopping malls
Apartment complexes
Airports
Once you've researched your business plan, you'll need to draw up a contract with the building owner to rent space for your vending machine. You might pay a fixed fee or a percentage of your earnings in exchange for the space and electricity to run the machine.
The majority of vending machines sell snacks and beverages, according to Vending Market Watch, but your options aren't limited to food. You can find different types of machines that sell anything from electronics to laundry detergent to face masks and hand sanitizer.
Overall, it's a good idea to choose one type of product, as customers tend to respond best to a target niche. Think about where your vending machine will be located, who visits that location, and what your supply costs will be when determining how you want to stock your vending machine.
How does a vending machine business work?
Starting a vending machine business could be one of the best side hustles out there, as this business idea has fairly low startup costs and only requires occasional maintenance. Your main startup costs will be the vending machine itself, your inventory, and any location costs.
Once you've selected your location and set up the machine, you can typically leave it alone until it's time to restock inventory or fix any malfunctions. Smart-technology vending machines can alert you when you're low on supplies, whereas more basic models will require you to check them manually.
You can either check the vending machine yourself on a weekly or biweekly basis to restock and collect your earnings, or you can hire personnel to take care of these tasks.
How to research the local market
When you're starting a vending machine business, it's important to research the local market and make sure there's a demand for your items. What you choose to put in your vending machine — and where you put that machine — could make or break your success.
You could start by thinking about high-traffic locations in your area where you've purchased from a vending machine (or wish there had been a vending machine to buy from). If you're not sure, you could also contact your local Chamber of Commerce for information about local businesses.
You also want to think about how many people will pass by the machine on a daily basis. With many office buildings closing due to the COVID-19 pandemic, Vending Market Watch's 2021 state of the industry report found that the vending machine business saw a dramatic decrease in sales, from $24.2 billion in 2020 to $13.3 billion in 2021.
When choosing the right location, consider the risk of it shutting down in the near future. You also want to make sure there's a match between the goods you'll be selling and your clientele. If you place a vending machine in a gym, for instance, you'd probably be better off providing healthy snacks and hydrating drinks rather than gumballs or junk food.
Finally, make sure you've researched any vending laws and regulations specific to your state. You can often find this information at your local Chamber of Commerce. You might also need to consider how to meet any accessibility standards put in place by the Americans with Disabilities Act.
How much can you earn with a vending machine business?
According to Naturals2Go, the healthy snack and beverage division of VendTech International, the average vending machine earns over $75 per week and over $300 per month. VendSoft, a vending management software company, estimates that a single machine may make from $5 to over $100 a week.
As mentioned above, vending machines can offer a wide variety of products, from popular snacks to high-end electronics. Drink machines likely make less than ones that sell headphones — but the startup costs will probably be a lot less, too.
When estimating your earnings, you'll also need to take into account the costs of keeping your machine in a certain location. Many vending machine owners pay 10% to 25% of their revenue to property owners.
How to start a vending machine business
By educating yourself on how to start a vending machine business before you dive in, you can set yourself up for success from the start. Here are some steps to take if you're interested in making money from vending machines.
1. Look at all your options
Although you might choose to go with a straightforward snack and soda vending machine, it's useful to consider all the options out there. Most vending machines fall into three main categories:
Food and beverage: Drink and snack machines make up the majority of the vending market. You can find machines that sell only drinks, snacks, or a combination of both. You might stock your machine with non-perishable items or upgrade to a machine that can store and sell fresh food. There are even some vending machines that can make and cook a pizza in just a few minutes.
Bulk vending: Your vending machine inventory doesn't have to be edible. You could also sell items like stickers, toys, or other novelty products.
Specialty vending: Finally, your machine could fall into the specialty vending category if it sells hot beverages, retail items like face masks or neck pillows, or toiletries like toothpaste or laundry detergent. These specialty machines can make sense for specialized locations, such as a laundromat or an airport.
Remember that the inventory you choose should make sense for your location and the people who see your vending machine. If you want to place your vending machine in an ice hockey rink, for instance, opting for a machine that provides hot beverages could make more sense than one that sells ice cream.
Make sure to do market research as you're considering your vending machine options so your choice of machine, inventory, location, and clientele all complement one another.
2. Consider your financing needs
When you're exploring how to make money with vending machines, you'll find that starting a vending machine business has relatively low startup costs. Your main expenses will be a vending machine and inventory, as well as any fees you need to pay to a property owner to host your machine.
But although startup costs are low, you might not have enough in savings to cover them. In that case, you could consider a short-term loan or equipment financing loan.
Short-term loans could be a good option if you have strong enough credit and income to qualify for affordable terms. An equipment financing loan is another potential option, but you'll need to back this loan with the equipment — in this case, the vending machine — as collateral.
Whatever type of financing you choose, you'll likely need to pay it back with a fixed monthly payment and interest charges. Make sure you understand what repayment will look like and have a plan for paying those monthly bills before you take on debt.
3. Secure a vending machine license
As a vending machine operator, you might need a business license. Your local city's or county's small business administration should be able to guide you in the right direction. Fees for licenses will vary by location.
Some additional regulations to consider are whether you need to get a seller's license, collect and pay sales tax, or get a food or health permit. According to Naturals2Go, these licenses and permits can range anywhere from just $10 to a few hundred dollars.
4. Purchase your vending machine
Once you've finished your market research, it's time to purchase your vending machine. You can often browse a variety of models from a manufacturer, wholesale vending supplier, or secondary market seller. You might also be able to find a vending machine from a seller on eBay or Craigslist.
According to Naturals2Go, you can typically get a basic vending machine for as little as $1,500, though you might need to spend more for features such as credit card processing. New vending machines with state-of-the-art features can cost as much as $10,000.
Each machine is different, so look for one that meets your needs and budget. The most basic models have buttons and accept cash and coins, for instance, whereas more high-tech models have card readers, interactive screens, or even voice accessibility.
5. Draw up a contract with the property owner
Once you've chosen a location and gotten permission from the property owner, you'll want to draw up a contract outlining the terms of your agreement. In this contract, you'll both agree to a compensation rate and a length of time.
You might also establish an exclusive partnership, which means the property owner can't place additional vending machines next to yours. You could also include what happens if there's a breach of contract or vandalism of your vending machine.
Because this contract is a legal document, it's a good idea to have a lawyer review it before anyone signs. Along with finalizing your contract, consider what customer service you'll provide for your vending machine, if any. For example, you could provide a phone number on the machine that people can call if issues arise.
6. Buy inventory and stock your machine
Once you've purchased your vending machine, it's time to stock it with inventory. As mentioned, it's important to choose products that are a match with your target customers and their spending habits.
To purchase your supplies, you could buy directly from a wholesaler, a cash-and-carry supplier, a specialty broker, or a membership club. If you're just starting out and only have one vending machine, a membership club like Costco or Sam's Club could be the most affordable option.
Although you want to have enough supplies to fully stock your vending machine, you probably don't need to stock up with several months' worth of supplies until you make sure that customers are purchasing from your vending machine.
Funding your vending machine business
Getting your business off the ground will require you to purchase a vending machine, inventory, and more. Here's an excellent business credit card we recommend:
Ink Business Unlimited® Credit Card
This card offers unlimited 1.5% cash back on every purchase, so you're rewarded for every purchase. Its $0 annual fee makes it an affordable option, and its welcome offer allows you to earn $900 bonus cash back after you spend $6,000 on purchases in the first 3 months from account opening.
Another unique feature of this card is that it has a 0% intro APR for 12 months on purchases (then 18.49% - 24.49% Variable). Businesses and side hustles can be expensive to get up and running, and the intro APR can help you get started on the right foot (and you could earn the welcome offer for an extra boost).
Apply now for the Ink Business Unlimited® Credit Card
Find out more in our full Ink Business Unlimited credit card review.
FAQs
How do you make money from vending machines?
If you own a vending machine, you can make money by selling snacks, drinks, or other items to consumers on the go. Older vending machines accept cash and coins, whereas newer models can process credit card transactions. Depending on your vending machine's location, you could make $300 or more every month from your inventory.
Can you make good money with vending machines?
According to Naturals2Go, the average vending machine makes more than $75 per week and more than $300 per month. The amount you make depends on what you sell, where your machine is, and how many people see it on a daily basis. You also want to make sure there's a good fit between what you're selling in the vending machine and the people you're trying to sell to.
How should you set your vending machine's prices?
When determining your vending machine's prices, you'll want to set prices that are competitive and fair to the consumer but will also ensure you turn a profit. One general rule is pricing your vending product for double the cost that you bought it for. If you purchase a candy bar for 50 cents, for example, you'd sell it for $1.
When pricing your products, think about what you need to charge and how many items you need to sell to meet your income goals — and remember to subtract your expenses from your earnings to determine net profit.
Bottom line
When you're starting a vending machine business, you don't have to go it alone. You can use the National Automatic Merchandising Association (NAMA) website to find your state's vending associations and connect with other business owners. You might also expand your network by joining local or online groups for entrepreneurs.
As with any business, growing your network, making personal connections, and getting word-of-mouth referrals could help you succeed at making money from vending machines. As you learn the ins and outs of the vending industry, you might consider setting up additional machines to scale your business.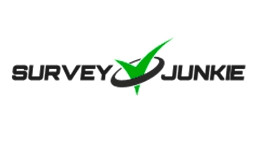 SurveyJunkie Benefits
Over $1 million paid out to Survey Junkie members monthly
Completing three surveys a day can earn you up to $40 a month
Trustpilot rating of 4.5/5 with over 30,000 reviews