With the rising cost of living, learning how to make extra money fast can go a long way in helping to pay bills. Side gigs like ridesharing and delivering food allow you to make your own schedule, while jobs like selling stock photos and freelancing help you earn while working from home. If you prefer more hands-on work, babysitting and dog walking are other fast cash options to consider.
We'll show you 18 ways to make extra money fast, including the best side hustles, so you can help boost your personal finances.
Featured side hustles to consider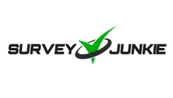 Earn Cash Taking Surveys
Join a community of 20M+ lifetime members who have been paid $76 million to date.
Sign up today

Search Over 80,000 Care and Service-Related Jobs
Connect with paying families looking for care and service-related work. Available jobs include child care, tutoring, senior care, pet care, and housekeeping.
Sign up for Care.com now
Earn Great Pay Working From Home
Free 3-class intro teaches you how to launch a bookkeeping business
Access the training
Key takeaways
There are several ways to make money online like teaching an online course, using freelance work sites, and selling images on stock photo websites.
Online surveys, opening a new bank account, and renting out your extra parking space are all ways to earn passive income.
Babysitting, pet sitting, and ridesharing are examples of more active options that allow you to make your own schedule.
18 easy ways to make money fast
Take online surveys
Become a rideshare driver
Deliver groceries or takeout
Take care of pets
Open a new bank account
Tutor students or teach a course online
Use your skills for freelancing
Sell items online you no longer want
Trade unused gift cards for cash
Sell stock photos
Donate plasma
Create and sell crafts
Rent your car or parking spot
Rent your home
Participate in market research
Babysit kids
Work as a virtual assistant
Complete odd jobs
1. Take surveys online
One easy way to get paid is to take surveys online. Through survey sites like Branded Surveys, Swagbucks, Survey Junkie, or Kashkick, you can earn cash (typically in the form of gift cards) when you take surveys about different brands.
As long as you have a phone, laptop, or tablet, you can participate in most surveys. You won't earn a true living from this kind of work, but you can earn a few dollars here and there.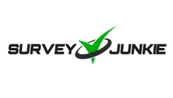 Earn Cash Taking Surveys
Join a community of 20M+ lifetime members who have been paid $76 million to date.
Sign up today
Learn More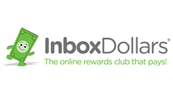 Earn Cash By Going Online
Learn More
2. Become a rideshare driver
Uber and Lyft have grown in popularity in recent years since they provide an easy and often more affordable alternative to taxis and public transportation. This side hustle (or even full-time gig) requires a few things upfront. You must have a vehicle in good condition and a clean driving record. Other than that, it's relatively easy to get started as a rideshare driver, especially if you live in a busy city.
As a rideshare driver, you get to set your own hours, earn bonuses during busy times, and you connect with new people on a regular basis. That said, you must maintain your vehicle and pay to fill up your tank more. Keep in mind that high gas prices can eat into your overall profit.
3. Deliver groceries or takeout
If you have a car in decent working order, you can earn money by delivering food through DoorDash and Uber Eats or delivering groceries through Instacart. You can schedule blocks of spare time when you can drive. Delivering when it's busiest typically earns you bonuses, but it's up to you to design your schedule.
Unlike ridesharing apps, many delivery apps allow cars of any condition as long as they're road worthy. There will be more wear and tear on your vehicle than with one you drive less frequently, so account for that in your earnings.
4. Take care of pets
If you're an animal lover, you can make fast and easy money by caring for other people's pets. The best part is there are many different ways to start making money doing this, whether that be by walking dogs, hosting a doggy daycare at your home, or taking care of people's farms when they leave on vacation.
The simplest way to get started caring for other people's animals is to ask family, friends, and neighbors if they need help caring for theirs. If not, you can make an account on sites like Rover or Care.com, which can connect you with pet owners seeking dog walkers, pet sitters, and more.
Care.com Benefits
Website connects you with paying families looking for pet care
Pay depends on region, family needs, and commitment level
Search for full and part-time work with paying families
5. Open a new bank account
High-yield savings account can help you put a few dollars to a few hundred dollars in your account depending on your account balance and the annual percentage yield (APY). With a high balance compounded daily or monthly, you can earn interest without ever having to lift a finger.
Some banks also offer bonuses when you open a new account and meet a few basic requirements, adding to the total you can make.
When selecting the right account for your needs, look at the overall perks offered by the bank. Does it have other features you appreciate? Is it low in fees? Is accessing your money easy? Answer these questions to help pick an account that best meets your needs.
Featured Checking Accounts
Earn up to $450
When you open a new U.S. Bank Smartly®️ Checking account and Standard Savings account online and complete qualifying activities. Subject to certain terms and limitations. Offer valid through November 30, 2023. Member FDIC. Applicant must reside in AZ, AR, CA, CO, ID, IL, IN, IA, KS, KY, MN, MO, MT, NE, NV, NM, NC, ND, OH, OR, SD, TN, UT, WA, WI, WY to be eligible for Checking account.
Open your new U.S. Bank accounts here

SoFi Checking & Savings - Earn Up to $250 When You Set Up Direct Deposit
Earn 4.60% APY1 and collect up to a $250 cash bonus with direct deposit or $5,000 or more in qualifying deposits.2 FDIC Insured.
Open Account
Enjoy $200 as a new Chase checking customer
Open a new Chase Total Checking® account and complete qualifying activities.3 FDIC Insured. Offer valid through January 24, 2024.
Open Account
6. Tutor students or teach a course online
If you're in education or have an education background, you can earn good money by tutoring or teaching an online course. To qualify for this side gig, you'll want to show your clients a teaching degree or a degree in the subject you'll be tutoring.
You can find online teaching jobs through job portals and companies like VIPKid, Pearson, and Stride. These platforms connect you with schools that need teachers, typically international ones. You need a laptop, an internet connection, and a flexible schedule to take on these kinds of positions.
7. Use your skills for freelancing
Freelancing is a popular buzzword right now with remote work giving rise to various freelance lifestyles. From writing to editing to graphic design and more, there are plenty of ways you can put your skills to good use.
Know that it takes time to establish a money-making hustle out of freelancing. You're responsible for finding different clients, setting your own rates, creating a portfolio of work, and abiding by client guidelines. Sites like Fiverr and Upwork allow you to find freelance job postings and create a portfolio to connect with clients.
Bookkeepers Benefits
Free 3-class intro teaches you how to launch a bookkeeping business
#1 most profitable business as described by Entrepreneur Magazine
Supplement your existing income or even replace your current job
You don't need to be a math savant or have an accounting degree
8. Sell items you no longer want online
When you're in need of quick cash, selling items you no longer need (like the treadmill collecting dust in your basement or those skis you used one time) can be an easy solution. To start, identify what it is you'd like to sell. Then clean it up and take pictures that show off its condition from multiple angles.
Decide on whether you want to sell your item locally or are willing to ship it. You can set up a garage sale, create listings on local marketplaces (such as Facebook Marketplace and Craigslist), or post on online marketplaces like eBay.
9. Sell gift cards
Do you have unused gift cards sitting in your wallet? If you've received a gift card that you don't want, you can make quick money by trading your unused gift cards through websites like CardCash.
CardCash and other gift card exchange and selling platforms let you sell your gift cards for cash, typically via PayPal or check. Also, you can often trade your gift cards for other products you actually want.
10. Sell stock photos
Stock photos are photographs that businesses and individuals can use in their own content, often with specific use restrictions and terms. You can post your images on stock photo sites and sell to online publications and physical print publications.
The easiest way to start selling stock photos is to sign up for a stock image site such as Shutterstock or Adobe Stock. From there, you can upload your images and wait for them to sell. Although a few stock photos aren't likely to make you rich, a large portfolio of quality images could help you bring in a decent side income.
11. Donate plasma
Donating plasma might sound like a side hustle out of a science fiction novel, but it's a quick way to make money while also helping those in need. Plasma, which makes up a majority of the content in your bloodstream, plays an essential part in treating many different serious health conditions.
To start donating plasma, you'll need to find a local plasma donation center that's offering payment for donations. From there, you'll need to meet the eligibility requirements of the donation center, which often include participating in an overview of your medical history. Once you've donated your plasma, you can collect the payment offered to you and give again in as few as 48 hours.
12. Create and sell crafts
If you're a crafty person, you may want to consider selling your handiwork at local craft fairs, makers markets, or even online on Etsy. Know that there's a careful balance of creating inventory and marketing involved, as you'll need to create a brand in order to take part in many of these markets.
There isn't always an immediate payoff when you're a maker selling your own goods. It takes time to build a reputation and get a good number of sales under your belt. Still, if you're passionate about what you're making, it may not seem like work.
13. Rent out your car or parking spot
Some apartments come with assigned parking spots, but not everyone needs one. If you don't have a car and your landlord is okay with it (always ask first), you could rent out your parking space for extra money. Sites like Neighbor and Spacer are social apps that connect you with people in your city who need low-cost parking.
There's really no downside in using these apps as long as you have permission to list your space. There's no guarantee for how much you make, but Neighbor states that average users make between $50 to $300 per month.
Alternatively, you can rent your car on car sharing marketplaces like Turo. Turo hosts can determine which insurance plan they wish to sign up for, and every plan comes with $750,000 in liability insurance.
14. Rent your home
If you're comfortable with sharing your space, renting your home to those in need of lodging can be a lucrative side hustle. To get started, you'll need to decide how much of your home you'd like to rent out (a room or all of it?). Then, look into local laws that might restrict homeowners from doing so and speak with your insurance agent about whether or not they cover rentals.
Once you're in the clear, you can list your space on sites like Airbnb and Vrbo, which connect you with customers. However, you'll be responsible for the upkeep of your home, and Airbnb is notorious for charging hosts substantial fees.
15. Participate in market research
Market research helps businesses understand what customers like, what they don't like, how much they're willing to spend, and where they frequently shop. It also helps businesses make smart decisions about what products to make, how much to charge, and how to promote their stuff.
Sites like Elevated Insights and Field Work help you participate in focus groups for popular products. These studies don't take too long and, while you won't make a huge consistent income, it can add some extra money to your wallet.
16. Babysit kids
Babysitting is a reliable way to make some extra income. There are always parents looking for reliable (and affordable) childcare. Babysitting gigs are flexible, allowing you to take on the extra work when it fits into your schedule or work for just a few hours.
You likely won't make a ton, and you need to prove you can reliably care for children, but those who often care for children will find that it's an easy job. Additionally, if you have certain certifications (like CPR/AED and FirstAid), you may be able to charge extra for your services. Care.com is one website where you can create your profile and search for babysitting jobs near you.
Care.com Benefits
Website connects you with paying families looking for childcare
Pay depends on region, family needs, and commitment level
Search for full and part-time work with paying families
17. Work as a virtual assistant
Remote work became common during COVID-19 and largely hasn't gone away. Many in-person jobs have become entirely virtual, assistant jobs included. As a virtual assistant you'll answer phone calls, schedule meetings, take care of travel plans, and organize files and documentation.
To start, you'll need a laptop and a headset. A background in customer service or office work is a plus as it helps you look like a stronger applicant when initially applying. Virtual assistants typically need to organize their schedules around the person they're assisting, but these jobs are often fully remote and semi-flexible.
18. Complete odd jobs
If you're a jack-of-all-trades, doing odd jobs here and there can put extra cash in your pocket. You can take on jobs as a handyman fixing small home problems, move furniture and other belongings as needed, or start a small cleaning business.
The list of small jobs you can take on is long. Someone is likely looking for skills you possess; just be prepared for most customers to be on a budget. Look to apps like TaskRabbit to find opportunities near you.
How to choose the best side hustles for making money fast
When trying to pick the right side hustle, you need to consider more than just your skill set. Make sure you also think through the following factors.
Play to your strengths: When looking at how to make money fast, you should play to your strengths and utilize skill sets that you already have. For example, if you're an avid crafter, selling homemade goods on Etsy will likely pay off quicker than learning how to shoot and sell stock photos.
Consider the time commitment: Different side hustles come with different time commitments, which can quickly become overwhelming if you can't fit them into your schedule. If your schedule is already tight, consider side hustles that take less time to complete but offer bigger payoffs.
Consider the costs: Making a side income doesn't come without costs. You'll want to consider income tax, self-employment tax, the cost of necessary equipment, and subscription fees for needed services.
Research market demand in your area: Conduct thorough research to understand your area's current market demand for various services or products related to your skills and interests. If there's no interest in the skills you're offering, it may be best to try other options.
FAQ
How to make $1,000 in a week ASAP?
While not guaranteed, you can make some fast money by signing up to be a rideshare or delivery driver, particularly if you live in a large city. Additionally, if you have items you can sell, listing them on Facebook Marketplace or Craigslist can help you earn extra money.
What is the quickest way to make money as a kid?
One of the most readily available jobs for teenagers is babysitting. Check with your parents and see if anyone in your neighborhood or social circle has kids that need childcare. These jobs typically require you to be available on nights and weekends to watch kids while their parents are out.
How can I make extra money online?
Some ways to make extra money online include taking paid surveys, tutoring students, freelancing, and acting as a virtual assistant.
Easy ways to make money fast: Bottom line
Making extra money fast isn't always easy, but it can be done; in some instances, you just need to translate your passions into a paid skill. Whether you want a remote or in-person side hustle, there are plenty of options that may best suit you.
Jobs like pet sitting, child care, tutoring, and completing odd jobs are perfect for those looking to make a difference in their communities. They allow you to take on work as needed for a decent hourly wage. Other options like becoming a virtual assistant, participating in market research, and freelancing let you work from home, often for a comfortable salary.
A side hustle that earns you extra cash is the perfect way to try out a new job before committing full time. You may even find more satisfaction in your side hustle, choosing to make it your full-time job.
Methodology
The companies we chose for easy ways to make money fast may be current or past FinanceBuzz partners. We did not review all companies in the market. When evaluating these companies, we considered factors such as time commitment, ease of starting the side hustle, and earning potential.