No matter where you love to shop, it's easy to see that retailers want you to spend as much money as possible. From the displays of designer goods whispering your name at Macy's to the pretty products on the end caps at Walmart that seem necessary in the moment, there are plenty of distractions that can keep you from sticking to your budget.
But there's a smart way to shop, too. Know what you need, decide where to get it, and take advantage of all the coupons, discounts, and offers available to you at that store. That's making a plan for how to manage your money.
How to save money at 20 popular stores
If you're conscious about how to save money while shopping online and in-store, you may end up with enough extra cash to treat yourself. Saving can look different depending on where you shop, so check out these tips to help you become a frugal shopper at 20 popular stores.
1. Target
The easiest way to save money on your everyday purchases at Target is to apply for the Target REDcard (available in debit and credit card options), which saves you 5% on every purchase.
The Target app also features Cartwheel offers, which are exclusive in-store savings, along with exclusive coupons for REDcard holders. You can also check the site regularly for online category discounts, such as discounts on clothing, furniture, or toys.
2. Walmart
The Walmart app is an excellent tool for shopping in-store, since it allows you to view your local weekly savings ad and create a shopping list. You can also shop online using the Walmart Savings Center or by selecting rollbacks or clearance items from the filters on the left-hand navigation of any category page. Just be sure to choose store pick-up or spend $35 to meet the free-shipping threshold.
If you're shopping at Walmart and find a product for a cheaper price at a competitor, keep in mind that Walmart does price match, and you can use the policy to get even deeper discounts.
3. Costco
A basic Costco membership costs $60, but if you splurge for the $120 Gold Star Executive membership, you earn 2% back on eligible Costco purchases. This could be worthwhile if you think you can earn back at least $60 with your regular shopping.
Some of the deals you can find at the wholesale club are unbeatable. You'll save extra when you buy in bulk, so it's a great place to buy supplies for a party or event; you'll find especially good deals on toys, spices, vanilla extract, toilet paper, cooking spray, and cheese. Costco is also famous for having bottom-of-the-barrel prices on organic spinach and pure maple syrup.
But not everything will be cheaper at Costco, so be sure to compare prices and only buy what you need. Money-saving apps like Ibotta can save you even more, and you can earn rewards if you use the right credit cards at the store.
4. Sam's Club
A basic Sam's Club membership costs $45, but we've seen offers that offset that cost by providing new members with a $45 off coupon; you may want to wait to buy your membership until a really sweet deal comes along.
Members can take advantage of Instant Savings, which are monthly offers automatically added to your membership card. It's easy to browse these items online and pick them up for free in-store.
You'll also want to browse the clearance section and shop in the morning to get the best discounts on meat, which can easily be frozen for future meals. Weekends are the best time to fill up on free samples, according to Sam's Club associates.
5. Whole Foods
Dubbed "Whole Paycheck," Whole Foods isn't exactly known for its great deals. But if you're an Amazon Prime member, you can save an extra 10% off sale items (excluding alcohol) using the Whole Foods app. You'll be eligible to shop exclusive deals only available for Prime members, which can save you some serious dough.
Even if you're not a Prime member, you'll be able to use the Whole Foods app to find deals, and you can save even more by looking for manufacturer coupons online or using a cashback app.
6. Trader Joe's
TJ's is known for its great prices on natural and organic products, so you could save money by shopping there instead of other high-end grocery stores. But you'll definitely want to check out the store's Fearless Flyer as well, which contains current deals and limited-edition items.
In addition to groceries, Trader Joe's is a great place to buy natural toiletries, flowers, gifts, wine, and spirits. I've bought wine for as low as $2.99 at my local TJ's ⁠— that's cheaper than a gallon of orange juice!
According to a store employee, you can fill up on free samples if you come into the score just before closing. But if you want to try something that's not available for sampling, go ahead and buy it; with Trader Joe's liberal return policy, there's no need to keep anything you aren't completely satisfied with.
7. Home Depot
Sign up right now for email or text updates and you'll get $5 off, plus ongoing deals sent directly to your inbox or mobile phone. You'll also want to check the website frequently, since there are a number of Special Buy products each day that come with free delivery, a Savings Center that houses some pretty deep discounts, and a Rebate Center. While you shop, compare prices on competitors' sites because Home Depot has a price-match guarantee.
8. Lowe's
Look for the prized 10%-off coupons that often come with a Change of Address Form from the U.S. Postal Service or search for coupons on eBay. It's also a good idea to sign up for email updates to keep track of promotions happening online and at your local store. If you shop at Lowe's frequently, you may also want to consider applying for a Lowe's credit card, which gives you 5% off all purchases made in store or online.
Be sure to check out the Rebate Center, where you can get hundreds of dollars back on major appliances, and always compare prices with other retailers online, since the chain has a generous price-matching policy.
9. CVS Health
Sign up for the ExtraCare loyalty program, which gets you rewards for every purchase. Once you're a member, you should also register for the ExtraCare Pharmacy and Health Rewards if you pick up prescriptions at CVS, since you'll get $5 back for every 10 prescriptions you fill.
And if you shop for beauty products at CVS, sign up for the ExtraCare BeautyClub, which gets you $3 back for every $30 spent on beauty, a welcome gift, a birthday gift, and more. These programs are all free to join, and you can rack up some serious rewards with your membership.
10. Walgreens
If you fill your prescriptions at Walgreens or shop there frequently, joining the Balance Rewards program is the best way to get points you can use for most items in the store. You can even earn points for connecting a fitness tracker and demonstrating healthy habits.
Download the Walgreens app to keep track of coupons and offers in the weekly ad. That way, you can identify which products are eligible for Register Rewards, which are coupons that can save you money on qualifying items in your next purchase.
11. Kohl's
Two words: Stackable coupons. Kohl's allows you to use multiple coupons on top of already-reduced prices, so don't stop at one code. You can even sort by discount amount while shopping online, so you can see the deepest discounts available before applicable coupons.
You'll also have the opportunity to earn rewards points every time you shop. Sign up for Yes2You to get $5 back for every $100 you spend and shop during Kohl's Cash promotional periods to earn a whopping $10 towards your next purchase for every $50 you spend. Kohl's Charge cardholders also get special discounts, so consider applying if you shop there frequently.
12. JCPenney
Hold onto your receipt and compare prices before you buy because JCPenney offers a generous Lowest Price Guarantee. Prices fluctuate online and in-store, but you can always bring your receipt back within 14 days and JCPenney will match the lowest price. If you find a lower price at a competitor within two weeks of purchase, JCP will beat that price by 5%. And if you shop at JCP frequently enough, it may be worth applying for a JCPenney credit card, which offers valuable rewards for frequent customers.
13. Macy's
If you want to save money at Macy's, start by downloading the Macy's mobile app. Not only will you get ongoing exclusive discounts, but you'll also save an extra 25% on your first app order. Macy's has one-day sales throughout the year and opportunities to earn Star Rewards through a free loyalty program, so sign up for the newsletter to find out when the best offers are coming.
14. Nordstrom
You'll find deals in the sale section online and in-store throughout the year at Nordstrom, but you should also mark your calendar for the Anniversary Sale, which is the largest Nordstrom shopping event of the year. You can also join The Nordy Club, a free loyalty program, or consider applying to become a Nordstrom credit cardmember if you shop at the store frequently, since you can earn points faster.
15. Gap, Old Navy, and Banana Republic
Online coupon codes are frequently available right on the homepages of this family of stores. If you're shopping in-store, be sure to compare the price on the website after all eligible coupons. There are also frequent credit cardmember exclusive discounts, and you can earn points across all brands with one card from any of these stores.
16. Amazon
Prices change frequently at Amazon, so consider installing a price-tracking application like Honey. Avoid shipping costs and snag exclusive discounts by joining Amazon Prime. And finally, keep an eye on daily deals, coupons, sales, and other ways to save.
17. Best Buy
It pays to join the Best Buy rewards program, especially if you'll be making any large purchases at the electronics retailer this year, since elite status gets you all kinds of additional benefits. Also be sure to regularly check the Best Buy Outlet online for clearance items and deals on refurbished and open-box products.
18. Office Depot
Whether you're shopping online or in-store, be sure to check the Office Depot Coupon Center and your local weekly ad before you make your purchase. You can also sign up for emails to get offers delivered directly to your inbox. To avoid shipping costs when shopping online, choose free in-store pickup or spend $45 or more to get free shipping.
If you shop at Office Depot frequently, be sure to join its rewards program. You only need to spend $500 in a year to reach VIP status, which gets you 5% back in rewards, free two-day delivery on almost everything, a birthday offer, and other exclusive promotions.
19. Starbucks
Starbucks will treat you for free on your birthday just for joining Starbucks Rewards! Plus, you'll collect Stars on your everyday purchases, which can be redeemed for future lattes.
20. Bed Bath & Beyond
The best way to save at Bed Bath & Beyond is to provide the store with your address and hold onto your coupons. While these snail mail coupons officially expire, it's a poorly kept secret that the retailer will accept the coupons long after the expiration date. You can also sign up for email or mobile coupons, but the mail coupons tend to offer better discounts. And you can even stack eligible coupons if you have more than one.
No matter where you love to shop and which items you're hunting for, you don't have to pay full price for the brands and products you cherish. With a bit of careful planning, a smartphone, and some rewards memberships, you can save money on your everyday purchases so you'll have more to spend on the things that matter to you most.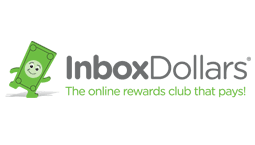 Inbox Dollars Benefits
Get a $5 bonus when you register with your email
You could earn money by taking surveys or making online searches
Over $80 million paid to members so far - how much can you earn?