FinanceBuzz is a Launch Potato company, and at Launch Potato there are three things we love: side hustles, potatoes (of course!), and travel. Our latest side hustle is a tasty combo of all three.
February is National Potato Lover's Month and Launch Potato is looking for America's biggest potato lover to taste some spud-tacular recipes and help us put together a bucket list of countries potato-loving travelers should visit. We'll pay the chosen Tater Tester $1,000 along with a $500 grocery gift card. Now that we've hired the Tater Tester, be sure to bookmark this page so you can check back in August for the Tater Tester's Travel Bucket List.

Why we want to pay a Tater Tester $1,500

Although February is filled with celebrations like Valentine's Day, Mardi Gras, and The Chinese New Year, there's another holiday that deserves to be recognized — National Potato Lover's Month.
Fried, baked, scalloped, mashed and beyond, potatoes have become one of our nation's most beloved comfort foods. The National Potato Council (yes, this exists) even hosts an annual expo celebrating this humble spud! Potatoes are one of the most versatile and affordable foods, making them the perfect ingredient in many dishes. In fact, in 2020, the average U.S. adult consumed 30.6 pounds of fresh potatoes.
Every culture has a different way of using potatoes in their meals. To celebrate National Potato Lover's month, the Launch Potato team wants to hire a Tater Tester and give someone the opportunity to cook and taste potato recipes from around the world. The Tater Tester's tasting notes will help us to create the ultimate travel itinerary for spud lovers.
The assignment
You'll help us determine the countries spud lovers should visit by working your way through 20 international potato dishes. You'll prepare and try one potato dish per week until you've tasted your way around the world. As our personal Tater Tester, you will then tell us what you liked or disliked about each recipe — from the kitchen prep and cooking time to the ingredients used.
A few of the potato dishes your palate can plan to test include:
Italy's famous potato gnocchi
The ever-evolving Japanese potato salad
Canada's quintessential poutine
The signature Polish dish, potato pierogies
What you'll get
We will pay the Tater Tester $1,000 for their culinary endeavors. The hired Tater Tester will also receive a $500 grocery store gift card to cover the cost of the recipe ingredients this side hustle requires.
How to apply
Whether you're craving global cuisine or looking for inspiration to break out the spuds, fill out the form below to show us why you're America's biggest potato fan.
Applications are due by February 28, 2022 at midnight ET. The chosen candidate will be selected by March 15, 2022 and contacted via email. The candidate will then create one potato dish a week for 20 weeks until the assignment is completed.
Applicants must be based in the United States and at least 18 years of age. We will update this page to announce our newest team member and share their recipe reviews.

Ways to cut down on your international travel costs
Waiting to find out if your passion for potatoes has finally paid off? Here are some other ways to fuel your international travel bug. You may worry that your dream trip will put too big of a dent in your bank account, but it's easy to feel as good about your finances as you do about your itinerary if you prepare.
​​Look into credit card rewards: Consider what you value the most. Many of the best travel credit cards offer rewards you can use to cover the cost of your flights or hotels.

Research before you leave: Knowing some of these international travel tips could save you from sticker shock and wasted money.

Boost your bank account: Finding a new side hustle is a great way to make extra money for your travel expenses.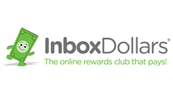 Earn Cash By Going Online
Learn More
Earn Great Pay Working From Home
Free 3-class intro teaches you how to launch a bookkeeping business
Access the training