Are you hoping to stop living paycheck to paycheck in 2023? Perhaps it is time to consider a career change.
Careers with greater projected growth rates both provide job security and offer an increased probability for higher raises year after year.
The Bureau of Labor Statistics (BLS) projects faster-than-average growth rates for the following 10 jobs through 2031. These might be good career choices for those looking for stable, lucrative work.
Wind turbine service technicians
Wind turbine service technicians install and maintain wind turbines. Technicians might also perform repairs when needed. It's an excellent job if you're passionate about the environment and like to work outdoors.
The annual median salary for wind turbine service technicians is $56,260. There were just over 11,000 jobs in this field in 2021. That number is expected to grow by a total of nearly 5,000 in the 10 years ending in 2031.
While this remains a relatively small profession, it has a growth rate of 44%, which is much faster than for other professions.
Nurse practitioners
Nurse practitioners aren't medical doctors, but they share many of the same responsibilities. They treat patients, order diagnostic tests, and even prescribe medications. 
Nurse practitioners must complete at least a master's degree and obtain special certification.
The projected growth rate for nurse practitioners and similar occupations is 40%, with close to 2,000 new openings projected each year through 2031.
Occupational therapy assistants
Occupational therapy assistants help those with injuries or disabilities. Practice areas range from mental health to working with children with developmental delays.
Through exercises and activities, occupational therapy assistants help people in improving motor skills and increasing mobility. 

There were approximately 47,000 occupational therapy assistant and aide jobs in 2021. That number is projected to increase by 25% (resulting in 11,500 new job openings) through 2031.
Home health aides
Home health aides work with people in their homes to help them manage daily tasks, such as transportation to appointments, shopping, and maintaining the home. No college degree is required for this profession.
The job outlook for home health aides is very good, with a projected growth rate of 25%. This growth rate indicates a demand for more than 900,000 new jobs over the 10 years ending in 2031.
However, keep in mind that this is a low-paying job, with a median income of $29,430. So, even if wages increase steadily, you won't be getting rich.
Pro tip: A job that offers steady income growth not only puts more money in your wallet today but can help you save for the future. It might allow you to build up enough wealth so you can see if you can retire early.
Information security analysts
Information security analysts help protect computer systems from threats. If you work in this field, you might install firewalls and identify weaknesses in computer networks.
The median annual salary for information security analysts was $102,600 in 2021. A projected growth rate of 35% means 56,500 jobs will be added through 2031.
Statisticians
Statisticians use statistical methods to help solve problems in the real world. There are many industries in which someone in this profession might work, including medicine and environmental science.
Becoming a statistician likely will require you to obtain a master's degree. The projected growth rate for this job of 31% is much faster than the average, with 11,200 positions expected to be added through 2031.
Speech-language pathologists
Speech-language pathologists help people with communication disorders. They evaluate, diagnose, and treat individuals who struggle with speech due to cognitive disabilities, strokes, or other factors.
The projected growth rate for this profession is 21%, which is much faster than the growth rate for other occupations. That means approximately 34,000 added jobs through 2031.
Restaurant cooks
Restaurant cooks prepare food in a restaurant setting. There is not always a formal education requirement, but some jobs might require certification from a culinary school.
The projected growth rate of 16% is smaller than many other occupations on this list, but it is still much faster than average. In fact, more than 400,000 positions will be added through 2031.
As with home health aides, steadily growing paychecks won't make you wealthy. The median salary for this job is $29,120.
Animal caretakers
People in this profession might work in zoos, veterinary clinics, animal shelters, or anywhere else there is a need for animal care. Feeding, grooming, and providing exercise are among the common job duties.
The projected growth rate for animal care and service workers is 29% (more than 10,000 new jobs each year), which is much faster than average. However, the median pay is just $28,730.
Data scientists
Data scientists analyze data to provide insight and draw conclusions. If you work in this profession, you will identify patterns in data and discover solutions based on your analyses. Relevant degrees for this job include computer science, mathematics, and statistics.
In 2021, the median yearly pay for data scientists was $100,910, and there were more than 113,000 jobs. The number of openings for this occupation will increase by a projected 36% resulting in 40,500 new jobs by 2031.
Bottom line
People often fail to consider job growth estimates when choosing a career. Just because a job is in demand now doesn't mean opportunities will continue to grow.
By contrast, the professions on this list will offer more opportunities than most other jobs through 2031, according to the BLS.
Other factors to consider when making a career change are the cost of education, the time it takes to make the change, and the salary. But if you choose a job from this list, expect to increase your income over the next decade at least.

Join AARP and Double Your Number of Interviews Within 60 Days
Learn More
Earn Great Pay Working From Home
Free 3-class intro teaches you how to launch a bookkeeping business
Access the training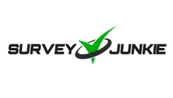 Earn Cash Taking Surveys
Join a community of 20M+ lifetime members who have been paid $76 million to date.
Sign up today