There are various options to explore how to make money with 3D printing. From selling models to providing printing services for local businesses to starting your own YouTube channel about 3D printing. If you have computer-aided design (CAD) software, you can also sell 3D printing designs.
While a 3D printing side hustle may not be for everyone, it can be a good fit for anyone with a passion for this technology. Learn how you can use your experience with 3D printers to earn some extra income.
Key takeaways:
3D printers can cost anywhere from $300 to $20,000. Using your 3D printer for a side hustle may enable you to earn back a portion of your investment.
Methods to earn money with a 3D printer include selling printed models, providing printing services to local businesses, and renting out printing time on your printer.
Monetizing your skills can also be done by sharing your 3D printing concepts, design, and knowledge with others through an online course, a blog, or a YouTube channel.
In this guide to making money with 3D printing
3D printing: Is it worth it?
Pros
Cons

The 3D printing market is rapidly growing
Wide customer base, from individuals to companies to organizations
Model or design creation lets you be creative
Content creation may lead to passive income

3D printing can be challenging for beginners
3D printers tend to be expensive
Existing competition may impact your returns

Our verdict: Making money from 3D printing can be a good side hustle, but it typically requires time, experience, skill, and an understanding of your target market. Product offerings, competition, and your marketing strategy will likely influence your profit potential. Considering the earning options and the costs before starting a 3D printing side hustle can help you decide if 3D printing is a good fit for you.
What is 3D printing?
3D printing, also known as additive manufacturing, turns a digital file into a three-dimensional object. The 3D printer creates the object by creating thin layers of a substance.
You need a 3D printer to begin 3D printing. A 3D printer can cost anywhere from $300 to $20,000, depending on the printer's capabilities and features. Industrial printers can cost as much as $100,000.
Keep in mind
If you have already invested in a 3D printer, you might be able to make some of that money back by turning your 3D printing skills and experience into a profitable side hustle.
It takes much longer to print a 3D object than to print text on paper. In fact, a 3D printing process can take anywhere from 30 minutes to 12 hours, depending on the complexity and size of the object. Some 3D printers may even spend days producing an object if it's especially large or detailed.
Although it can be time-consuming, 3D printing is typically less wasteful than other manufacturing processes since it can produce complex shapes with less material.
How much can you earn with a 3D printer?
The amount of money you can earn with a 3D printer varies based on your business model.
For example, let's say you produce and sell 3D-printed toys on Etsy. A quick search reveals that the current items for sale are priced anywhere from $6 to $50, with most objects selling for around $10 to $20.
The cost of creating those models can vary by size and material. For example, resin is pricier than thermoplastic, so you need to list your items at a price that turns a profit after accounting for material costs and time.
If you factor in the cost of the 3D printer itself, you will probably need many sales to break even and turn your 3D-printed model store into a profitable business. But once you do, it should become easier to turn in a profit from your time and effort.
Keep in mind that selling models on Etsy is just one example of making money with 3D printing. There are many other options you can consider.
How to make money with a 3D printer
There are three main steps to figuring out how to make money selling 3D-printed objects.
1. Learn how to use your 3D printer
There may be a learning curve when figuring out how to use and maintain your 3D printer. The learning process may seem overwhelming at first, but with the right resources and a bit of practice, you can start producing successful 3D models.
Here are some tips:
Become familiar with the 3D printer software: Most 3D printers use specific software to design and create the digital models you want to print. Spend some time learning this software's basics and navigating its features.
Explore the 3D printer's manual: Your 3D printer will come with a manual that provides information on how to set up and use the printer. Take the time to scan through the manual to get an idea of the machine's capabilities and technical aspects.
Start with a simple project: To get a feel for the process, start with a simple project like a keychain or phone case. These projects are usually straightforward and will help you understand the steps involved in 3D printing.
Experiment with different materials: Try printing with different 3D-printing materials to see what works best for you. This will help you understand the different textures and strengths of each material.
2. Buy a design online or create your own
You need a digital file for your 3D printer to read and produce a physical object. You can buy design files that other people create and list online. Some popular marketplaces are:
CGTrader
Cults3D
TurboSquid
You can create your own design. This typically requires considerably more time but allows you full creativity and freedom. To make your own design:
Use computer-aided design (CAD) software: Such as AutoCAD, SolidWorks, or TinkerCAD. Most software will enable you to adjust the design's size, shape, and other aspects to suit your needs.
Prepare the design for printing: You may need to use a slicing or print preparation software, such as Cura or PrusaSlicer, that converts your 3D model into a language your printer can read. This software also allows you to add support structures for a successful print.
Send the design to your printer: Save your design in a file format that your 3D printer can understand and send the file to begin the printing process.
3. Find a marketplace to sell your items
There are many online marketplaces that you can use to list your 3D-printed models.
You can list your items on marketplaces dedicated to 3D models, such as Thingiverse or Shapeways. Alternatively, you can use a marketplace such as Etsy to reach customers outside the 3D printing community.
Amazon may also be an option. By learning how to sell on Amazon, you can print and sell everything from figurines to game board pieces to jewelry to vases. You can also build your own online store, but you should consider your target customer, offered products, and earning potential.
Once you choose your platform, create appealing listings with high-quality photographs, keyword-rich product descriptions, and fair prices that match market rates and help you turn a profit.
Note
While pricing your items, consider the cost and logistics of processing payments, shipping items, and dealing with return requests.
6 ideas to make money from 3D printing
Printing and selling 3D-printed objects isn't your only option for how to make money from 3D printing. Here are some ideas for turning your enthusiasm for 3D printing into a source of revenue.
1. Offer a custom 3D printing service
One of the ways to make money with 3D printing is to create a custom 3D printing business that caters to individuals or local businesses.
You can create a website for your business to attract potential customers looking for 3D printing in your area across. Local organizations or schools may also be interested. For instance, science classrooms may want models of landforms or DNA helices to teach these concepts to students.
2. Create prototypes for products
If you want to hone in on a specific 3D printing niche, you can print on-demand prototypes for inventors. You may help entrepreneurs or small businesses bring their product ideas to life by turning their visions into real-life, physical objects.
You can advertise your services through a business website, a freelancer marketplace, or social media to find and connect with customers.
3. Sell your 3D designs
You can create and sell your designs to individuals and customers with their own 3D printers if you have design skills and CAD software.
There are many niches to choose from, such as tools, spare parts, jewelry, or game pieces. Some popular marketplaces for selling 3D printer designs are Cults3D, CGTrader, and TurboSquid.
Remember
Most 3D design marketplaces will take a cut of your sales.
4. Start a blog or YouTube channel
You can also monetize your passion for 3D printing by becoming a content creator. Whether you start a blog, post on your own YouTube channel, or grow your presence on another online platform, you may gain a following by sharing reviews and advice about 3D printing.
While growing an audience may take a year or more, creating content can be a good side hustle if you monetize your following through affiliate marketing, ads, or sponsored posts.
5. Teach a 3D printing course
You can share your knowledge about 3D printing through an online course. By marketing and selling your course to interested students, you may earn an income online while teaching others the ins and outs of this technology.
If you've already built a blog or YouTube channel, you can turn your content into a comprehensive course and market it to your existing audience.
6. Rent out your 3D printer
You can rent time on your 3D printer for people in your area who need to print 3D models. Rental marketplaces like FatLlama and Loanables can connect you with renters.
Rental rates may range from $25 to $40 per day. This approach probably won't be your most profitable idea, though — since some 3D printers only cost a few hundred dollars these days, many people may prefer to buy their own.
How to get started with 3D printing
To start 3D printing, you'll first need:
Equipment: The 3D printer itself, along with any additional attachments or accessories you may need
Materials: This is what you use to print, such as resin, thermoplastics, nylon, carbon fiber, and more
Software: CAD software to create designs, and slicer software to turn your designs into a language your printer can understand
3D printers typically come partially assembled, but it may take some work to put the final pieces together and begin creating successful prints. Learning the ins and outs of the process may also take some time and require creativity and design skills.
Managing your 3D printing business expenses
Getting your 3D printing business off the ground will require you to purchase equipment, materials, and more. Here's an excellent business credit card we recommend:
Ink Business Unlimited® Credit Card
This card offers unlimited 1.5% cash back on every purchase, so you're rewarded for every purchase. Its $0 annual fee makes it an affordable option, and its welcome offer allows you to earn $900 bonus cash back after you spend $6,000 on purchases in the first 3 months from account opening.
Another unique feature of this card is that it has a 0% intro APR for 12 months on purchases (then 18.49% - 24.49% Variable). Businesses and side hustles can be expensive to get up and running, and the intro APR can help you get started on the right foot (and you could earn the welcome offer for an extra boost).
Apply now for the Ink Business Unlimited® Credit Card
Find out more in our full Ink Business Unlimited credit card review.
Alternatives to 3D printing
While 3D printing can be a creative and fulfilling side hustle, it's not a good choice for everyone. If you're not interested in learning how to start a business with 3D printing or CAD design, or if you want a side hustle with lower start-up costs, you can consider these alternative ideas for earning money.
Freelancing online, for instance, can be a better option if you have a monetizable skill to offer. Some popular freelancing services include content writing, website design, and social media management. You can use a platform like Fiverr to list your services and connect with clients.
Get more information in our Fiverr review.
You can sell your crafts or creations online if you want a creative outlet. Many jewelry designers, furniture makers, and other artisans sell their products on marketplaces like Etsy. This platform allows you to showcase your creativity and reach a broad audience, providing the opportunity to turn your passion into a profitable business.
Learn how to start an Etsy shop.
FAQs about 3D printing
How much does a 3D printer cost?
A personal 3D printer typically costs somewhere between $300 and $1,500, while a higher-end 3D printer may range from $1,500 to $20,000. Enterprise or industrial 3D printers may cost between $20,000 and $100,000, and they're pricier to operate, as well.
Is 3D printing a cheap hobby?
3D printing can be an expensive hobby when you add up the costs of materials, software, and the printer itself. You'll need to keep stocking up on materials as you use them, which can range in cost depending on which material you choose. You may also need to purchase a post-processing machine for $40 to $60.
If you opt for low-end products, you may be able to set up your 3D printer for a few hundred dollars. A more expensive printer and materials, however, can quickly push your set-up costs into the thousands.
Is 3D printing easy to learn?
3D printing can be easy to learn if you purchase a machine with clear instructions that's already mostly assembled. Figuring out how to maintain the machine, troubleshoot issues, and become comfortable with CAD design software, however, may take some more time and effort.
3D printing: Bottom line
If you enjoy playing around with new technologies and like being creative, 3D printing can be a fulfilling hobby and a potentially profitable side hustle. By selling your 3D prints or designs, renting out your printer, or exploring other avenues for making money, you could turn your 3D printing skills into a lucrative side gig.
At the same time, purchasing a 3D printer requires some investment upfront, and you'll need to purchase materials and any design or slicer software to bring your creations to life. If you're looking for a low-cost side hustle, consider our list of the best side hustles or explore the easy side hustles you can start to earn extra cash.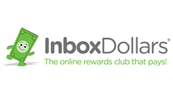 Earn Cash By Going Online
Learn More
Earn Great Pay Working From Home
Free 3-class intro teaches you how to launch a bookkeeping business
Access the training