Did you know you can use artificial intelligence (AI) to generate images you can sell on platforms like Adobe Stock?
AI models like MidJourney and DALL-E are powerful image generators that can help you create highly detailed pictures that range from abstract to hyperrealistic in minutes.
This form of generative art can be simple to produce, but with the right strategy and research, it could be a great way to make extra money and unleash your inner Bob Ross.
Earn money online by taking surveys
$55,000 might sound crazy … but with a company called Survey Junkie, it's possible to get your share of it every day by taking their simple surveys.
While it might sound strange, these "market research" surveys are a known way to make extra cash online. Of course, they won't make you rich … but if you have some extra free time, the money you earn could be enough to cover gas, groceries, coffee, and more!
Follow these simple steps to get your share of $55,000:
Take surveys.
Repeat daily and get paid!
Sign up here and share your opinion on these companies with simple surveys. Survey Junkie has paid out over $76 million to date.
P.S.: You can cash out with as little as $5 through PayPal or bank transfer, or transfer to gift cards from a number of stores.
SPONSORED
Choose an AI image generator
The first step to making money using AI-generated stock photos, and to get ahead financially, is to choose an AI image generator that can create desirable original images from text descriptions.
There are many options available, but two of the most popular and powerful ones are MidJourney and DALL-E.
MidJourney
MidJourney is an AI tool that can create images from text descriptions known as prompts and runs entirely from a Discord server.
It has diverse capabilities and can create images in various styles, such as photorealistic, cartoon, sketch, or abstract.
DALL-E
DALL-E is an AI tool that can create images from your prompts. It runs through an online platform operated by OpenAI.
DALL-E can also expand existing images and combine concepts and styles in novel ways consistent with the text prompt.
Stop overpaying when you shop online
Shopping online has its perks. It's super convenient, but it can be time consuming to find the best deals. Instead of hunting for coupon codes (that don't always work!) and opening tons of browser tabs comparing prices, you can try Capital One Shopping.
Capital One Shopping makes saving money effortless. Just add the browser extension and when you check out, it'll scour the internet for coupon codes to help you save cash. And before you check out at 25+ major retailers, Capital One Shopping will notify you with a friendly pop-up if the item you're buying is available cheaper somewhere else.
Capital One Shopping is free to use and won't show you ads. Add it today and stop overpaying!1
Select a stock image platform
Once you've chosen an AI image generator, you should also select a stock image platform where you can sell your AI-generated art.
Adobe Stock is the only popular platform that accepts generative AI image submissions as of September 25, 2023.
Still, it's a widely used source for stock images, videos, templates, and 3D assets for creative professionals. Adobe Stock also offers generous royalty rates, allowing you to make a decent return on the generative AI art that you sell.
Learn about legal limitations
Before you begin generating AI-produced images to sell, you should educate yourself on the legal limitations and risks involved in using generative AI tools.
Generative AI tools may infringe on the intellectual property rights of others and create uncertainty about the ownership of AI-generated works.
Generative AI tools also rely on large amounts of data to learn how to create images, but some of this data may be unlicensed or infringing.
Always use reputable AI tools that respect the rights of the original data sources and avoid using prompts that ask for images that copy the style of a specific artist or photographer.
Research top-performing images
To see which images do well on stock photo platforms, use the platform's search features. See if it has a section for top images, and perform searches to learn from the ones that come up.
You should also take note of the keywords used for each image to learn more about the kind of images buyers are looking for.
Keywords are words or phrases that describe your images' content, theme, style, and mood. Adding keywords to your image submissions can give them more visibility and bring them up in relevant searches.
Learn the art of prompting
Prompting is the skill of writing clear and well-formated text descriptions that the AI model can use to create stock images.
To write effective prompts, be specific, use examples, describe the desired image in detail, specify the style, and use parameters available on your AI tool that help define the outcome.
You should also proofread and test your prompt when you finish writing it. Be patient and explore several iterations of each prompt as well as different prompts.
Keep in mind that prompting is an art as well as a science, and it requires some practice and creativity.
Generate an initial batch
Next, you should generate a small batch of images by choosing a text prompt that describes the image you want to create. 
Use one of the AI image generators we discussed to create an image from your text prompt.
Once you have a few images, compare them to others found online and on stock photo platforms. Take notes of any significant similarities or differences to use your notes for the next step in the process.
Refine and improve the results
You can now refine your results by comparing them to the images that perform well on stock photo websites.
You can also use feedback from friends or family members and experiment with different styles and themes.
Remember that generative AI tools can create images in themes you may not have thought of before.
By experimenting with different prompts and AI models, you can discover new opportunities and niches in the stock image market.
Earn up to $75/hour working from home
Bookkeeping is a basic (but powerful) way to earn money online.
And while $75/hour might sound like a lot of money, the data backs it up: Thanks to its high profit, low cost nature, Foundr Magazine has described it as one of the most profitable businesses you can start …
Plus, data from a 2021 survey by Intuit shows that the average hourly rate for this in-demand skill jumped from $69/hour to $75/hour! This unique skill can help you supplement your existing income … or even replace your current job.
Start learning how to launch a bookkeeping business by taking this free 3-class intro from Bookkeepers.com. The classes cover:
How you can own a virtual bookkeeping business.
What it takes to run a profitable virtual bookkeeping business.
How to land high paying clients … even if you've never done bookkeeping!
BTW: You don't need to be a math savant or even have an accounting degree. Like anything, it does take work, but you can be successful even if you're busy with kids, family, or a regular 9-5 job.
Calculate how much you can earn
To determine what you can earn from your AI-generated images on stock photo platforms, you'll need to consider several factors, such as your images' quality, relevance, and appeal.
Additional factors, such as the royalty rate and pricing model, as well as the demand and competition in the stock image market, would also shape your earnings.
For example, Adobe Stock enables you to earn a royalty rate of 33% for photos. You can also set your price for your images based on the pricing guidelines of Adobe Stock.
However, the actual earnings may vary depending on various factors, such as the number of downloads, views, and licenses of your images.
Submit your images
You're now ready to submit your images to the platform of your choice. Simply sign in to your account and locate the upload section. You can upload your images individually or in batches.
Be sure to add keywords and metadata to help your images show up in search results. Metadata is information such as your images' title, description, category, and license type.
Some platforms, like Adobe Stock, offer automatic keyword features to simplify this process.
Create variations of successful images
If you notice that some of your images perform better than others, you could produce more variants to maximize your potential sales.
You can use your AI image generator to create images that are similar but not identical to your original ideas, such as different angles, colors, sizes, or styles.
For example, MidJourney lets you add a link to an image in your prompt followed by your text prompt to create variations or apply changes to this image.
Bottom line
AI and stock photos are a powerful combination that can help you earn passive income and express your creativity.
You can use AI tools like MidJourney or DALL-E to create and sell images on platforms like Adobe Stock. But ensure you stay current on the legal limitations of using AI tools.
You can also explore AI tools that generate videos, melodies, and even entire songs. While these are still in early development, they may offer new side hustle opportunities soon.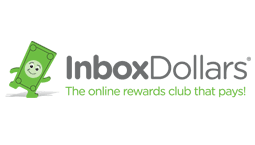 Inbox Dollars Benefits
Get a $5 bonus when you register with your email
You could earn money by taking surveys or making online searches
Over $80 million paid to members so far - how much can you earn?