Does a shiny Corvette coming down the road turn your head? Do you obsess over having a sparkling clean car? If you're passionate about cars, you might wonder how to make money with your hobby. The good news is, you don't need to be a mechanic to start a profitable automotive business. You can start a mobile detailing business instead.
Although car detailing takes longer than a regular car wash, your busy neighbors might appreciate a service that comes directly to them. As with all the best side hustles, mobile car detailing can be done on your own schedule, and startup costs are relatively low. If you're interested to know how to start a mobile car washing business, read our full guide below.
What is a mobile detailing business?
A mobile detailing business makes car cleaning more convenient and sometimes less costly for customers by bringing the service to a customer's home or vehicle location. Detailing involves a deep cleaning of both the car interior and exterior, in order to maintain the vehicle's condition. Unlike a car wash, which gets a car's surface clean and shiny, detailing involves:
A deep cleaning with specialized products
Paint correction and polishing
Shampooing the upholstery and carpet
Conditioning leather surfaces
Interior glass polishing
Spraying, degreasing, and drying engine components
Although a stationary detailing business requires a large commercial space, mobile car detailing can be done with a few tools and products. You won't have to worry about choosing a physical location for your business either, because you can reach customers all around your area.
How to research the local market
Before you start a mobile detailing business, you'll want to make sure there's a need for your services in your community and that the market isn't already saturated with professional detailers. The Small Business Administration recommends answering the following questions when researching your local market:
Do residents in your area need car detailing services?
About how many people would want mobile car detailing?
Where are your potential customers located?
How many other mobile detailing services are in the area?
What are your competitors charging customers?
You'll then want to perform a competitive analysis to determine where you fit into the market. Identify what your competitors are doing well and how you can differentiate yourself. If the other detailing businesses in the area aren't mobile, that might be one way you set yourself apart. You may also want to offer lower prices or offer extras that might appeal to your customers.
How much can you make with a mobile detailing business?
According to Salary.com, the average hourly wage for auto detailers in the U.S. is $24, whereas ZipRecruiter puts the annual average salary for mobile detailers at just $27,791. Although you may not be able to make a full-time living with an auto detailing business, you can maximize your earnings by providing attractive packages, collecting reviews from your customers, and using marketing techniques to attract new customers.
The average detailing price in the U.S. ranges from about $115 to $214. However, ‌you may charge more or less based on the type of detailing you're offering. For example, Southern California mobile car service company Washos charges just $39 for a waterless mobile wash, but $299 for full exterior and interior detailing, which can take up to four hours. Look at what other mobile car detailing businesses are offering your area and try to provide similar packages at a lower price.
How much does it cost to start a mobile detailing business?
Startup costs
Equipment
If you choose to provide waterless car washes, you won't have the expense of a water tank and pump or a portable generator. But you still may need a number of detailing tools and detailing equipment, including:
A mechanical polisher and foam pads
Microfiber towels
A vacuum cleaner
Upholstery extractor
A detailing steamer
Waterless cleaner
Paint cleaners
Clay bars
Detergents and degreasers
Polishes and glazes
Waxes and sealants
Auto glass cleaners
Auto metal polishes
Wheel and tire cleaners
Trim cleaners
Upholstery cleaners
Leather cleaners
Odor eliminators
Personal protective equipment
You'll also need a vehicle large enough to transport all your equipment. A large sedan or SUV would likely do the trick, especially if you're using the waterless method.
Licenses and Permits
Look into state and local laws in the area where your business will operate. In most states, you'll be at least required to obtain a business license. This can cost anywhere from $25 to a few hundred dollars depending on the rules where you're operating and the type of license you need.
You also need to choose a business name and decide on a business structure. If it's just you, you'll probably be OK with a sole proprietorship. You'll also want to open a business account at your local bank.
Insurance
You'll need general liability business insurance to protect your personal assets if you damage someone's property or injure someone while on the job. For example, if you accidentally damage someone's car and they sue you, they could go after your savings, your home, and your vehicle. General liability insurance helps pay for legal fees and judgments to protect these assets.
You'll also need commercial car insurance coverage because you'll be using your vehicle for business purposes. The cost will depend on factors such as your driving history and age, but the best car insurance companies typically charge between $600 to $2,400 per year.
It may be possible to bundle these coverages. If you want additional protection for the equipment in your vehicle, you might also consider a business owner's policy.
Ongoing expenses
Many of your cleaners and polishers will need to be periodically replaced, and even your equipment might eventually break down or need to be repaired. You'll also regularly need new towels, vacuum cleaner filters, and personal protective equipment.
You'll also incur marketing costs, which will vary depending on how you choose to advertise your service. When you're just getting started, reach out to your own social network and try to get jobs through word of mouth. You can then collect Google or Yelp reviews and display them on a booking website. A website builder costs anywhere from $5 to $50 per month, and web hosting starts around $2 per month.
Word of mouth may not be enough, however; you may need to select a marketing strategy to attract new customers. You can try targeted social media ads or take a more traditional approach with direct mail advertising. The cost will depend on your service area and the number of people you want to reach.
Managing your mobile detailing business expenses
A mobile detailing business has one-time and ongoing expenses. Here's an excellent business credit card we recommend to help:
Ink Business Unlimited® Credit Card
This card offers unlimited 1.5% cash back on every purchase, so you're rewarded for every purchase. Its $0 annual fee makes it an affordable option, and its welcome offer allows you to earn $900 bonus cash back after you spend $6,000 on purchases in the first 3 months from account opening.
Another unique feature of this card is that it has a 0% intro APR for 12 months on purchases (then 18.49% - 24.49% Variable). Businesses and side hustles can be expensive to get up and running, and the intro APR can help you get started on the right foot (and you could earn the welcome offer for an extra boost).
Apply now for the Ink Business Unlimited® Credit Card
Find out more in our full Ink Business Unlimited credit card review.
Marketing and finding your first customer
Design an attractive logo using a service such as Canva and then create a Facebook group or Instagram page to advertise your business to the people in your social network. Be sure to highlight your different packages and anything your business does exceptionally well. You should also create a free Google business profile so people can find you on Google. Positive reviews from friends and family can help you build a successful business.
As you're getting started, you may want to offer a one-time promotional discount to new customers. Create a business card and give a few copies to each customer to pass out to friends. Eventually, you'll want to set up a booking website as well for people to get more details about your service online.
Expanding your business
Now that you know how to start a business, there are a couple of ways you can grow your business to make it potentially more profitable. Consider which add-on services might appeal to your customer base. For example, you might offer:
Pet hair removal
Cabin air filter replacement
Leather reconditioning
Scratch removal
Wax or sealant
When you have too many customers requesting bookings and not enough time to service them yourself, it's time to hire helpers. At this point, you may need to redo your business plan and possibly business structure and purchase insurance for your employees if your state requires it. In most states, even businesses with one employee need workers' compensation insurance.
FAQs
Is a mobile detailing business profitable?
A mobile detailing business can be profitable if you can attract enough customers to offset your startup and maintenance costs. Because of the startup costs, particularly the expensive equipment you'll need to buy, a part-time mobile detailing business won't become profitable right away. But as you apply your marketing strategy over time, your business may start to grow.
What are the benefits of owning a mobile detailing business?
There are several benefits to owning a mobile detailing business:
No commercial property investment
Your existing personal vehicle can be converted into a work vehicle
Low startup costs relative to other businesses
Flexible working hours — you set your own schedule
Set your own prices and be your own boss
Where can I get a mobile detailing business license?
Research your city or county's local business licensing laws. Some states also require licensing at the state level. You can also find a SCORE mentor in your area and ask them where to go for your mobile detailing business license.
Bottom line
Starting a mobile auto detailing business comes with some risks because you'll need to buy some expensive equipment beyond sponges to get started. That's why you should make sure to do market research and identify potential customers in your area. Even if you're not able to beat the average hourly wage for mobile detailers, you might find that the flexibility and autonomy offered by having your own business are as important as the pay.
If this opportunity isn't quite right for you, but you'd still like to start a business, don't get discouraged. Check out our small business ideas list for inspiration.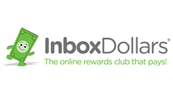 Earn Cash By Going Online
Learn More
Earn Great Pay Working From Home
Free 3-class intro teaches you how to launch a bookkeeping business
Access the training