As you get older, your financial goals may also evolve. The way you've handled your funds in the past, isn't how you might need to manage your money now. You're never too old to reinvent yourself. There may be new ideas primed to shake up your money milestones, allowing you to learn different ways to succeed with investments. Check out these money goals that you can work to achieve in your fifties.
Emphasize retirement savings
It's never too late to start saving for retirement or reassess your portfolio. As you get closer to retirement, you may have a better idea of specifically when you can retire, so think about examining your portfolio with that goal in mind.
You might want to rebalance your investments to make them a little more conservative if you need the money soon. Something like a target date fund could do this automatically for you.
Look into different kinds of products that are specifically geared toward people over 50 years old. You may be surprised to learn of better ways to achieve your updated retirement goals.
Boost employer retirement funds
It's a good idea to reassess any employer-provided retirement accounts you might have. Consider bumping up the contributions taken from your paycheck to add additional funds to your retirement account. If your employer provides matching contributions to a 401(k), it may be worth boosting your contributions to match your company's max contribution — and maybe even go beyond that.
Add to your income
Now may be a good time to try something different in an effort to add more money to your savings. Look into a job you never had the ability to take a chance on — you just might surprise yourself. Maybe think about adding a side hustle or starting a new business you've dreamed about.
There are many ways to make money and just because you're over 50 doesn't mean you can't try one of them and find success.
Start a dream fund
Imagine what your post-retirement life is going to look like and start planning for it now. Many people want to travel more after retirement, so start a travel fund now.
If you want to become a freelancer or consultant after you retire from your nine-to-five job, check in with a lawyer or business planner about setting up an LLC or business bank account so it's ready when you're ready.
You may even want to look into volunteer or mentoring opportunities if you find that you will have enough to retire comfortably.
Plan for long-term care
One big problem that could throw a wrench in your retirement plans is health issues. Some things such as assisted living or nursing homes may not be covered by typical health insurance and can get expensive real quick. Your 50s are the perfect time to start looking at long-term care plans and begin investing in insurance that can hopefully cover you down the road.
Pro tip: Reevaluate any other insurance you may have such as disability insurance or life insurance. You may want to adjust these plans if your needs have changed.
Work on estate planning
Estate planning may be a difficult subject, but it's still important to discuss. Look at all of your assets — savings, investments, even your home — and figure out how you want them to be handled in your later years or after you're gone. This not only includes a will but also power of attorney matters, as well as a living will for medical concerns.
Get your debt in check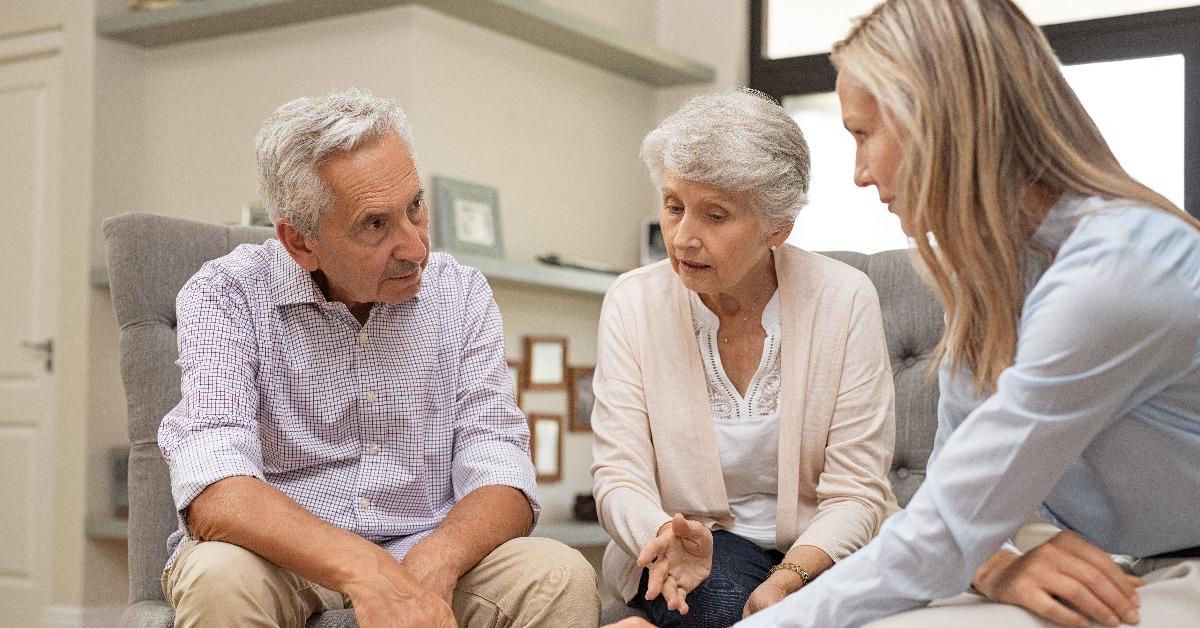 Do you have a lingering student loan to pay off or credit card debt that you want to get under control? Consider paying down some of those debt payments. Craft a budget and find out where you can cut costs or rearrange expenses to funnel money into cutting your debts. Once you get those paid off, it's one less thing on your balance sheet, and one more way for you to save money.
Pay off your mortgage
Another major expense some of us deal with is our mortgage. Crunch the numbers and figure out if getting rid of your mortgage is something you can swing financially. Paying it off early not only means less money you're paying to the bank in interest, but could mean more money in your pocket on a monthly basis. And also remember that you will then own your home outright, which might be nice for peace of mind in your retirement.
Save money on housing
You may not need the space you did when you bought your house. Perhaps your kids have moved out or you've found it harder to manage a bigger home. Downsizing may be a good option to try to help you save money and reach your financial goals. Selling your home and buying a smaller one for less money could free up equity for savings, retirement, paying down debt, or any number of your financial goals.
Add to savings
Saving money isn't just for young people, and those over 50 can definitely benefit from starting or adding to a savings account for any of your current or future goals. Find the best savings accounts for you and add some cash into them. Even a little bit can go a long way towards a vacation or a new car as well as more long-term goals for your post-retirement years.
Bottom line
There are still plenty of amazing financial goals for you to achieve after 50, and now is the perfect time to take a good look at your financial life. Shake up your budget, reinvent yourself, and discover new dreams you might want to achieve now or in the future.