Many people immediately think of Napa Valley or the Finger Lakes when they are asked about great wine regions in the U.S., but you can actually find fantastic wine and fun vineyards in all 50 states.
So grab your top travel credit cards and plan your next wine-inspired trip to these popular wineries in every state, no matter where you live.
Alabama: Jules J. Berta Vineyards (Albertville)
Jules J. Berta Vineyards prides itself on its Southern hospitality, a large selection of wines, and fun activities that keep more money in your wallet and all their guests coming back
They offer tastings and charcuterie baskets and sell home wine-making supplies and gift baskets. Plus, there's pizza!
Alaska: Bear Creek Winery (Homer)
Whether you're taking a tour, hosting an event, or indulging in a tasting, there's plenty to do at Bear Creek Winery.
The winery specializes in small-batch fermenting and offers an eclectic mix of fruit wines and fruit/grape blends. And you can even stay on the grounds.
Arizona: Caduceus Cellars (Jerome)
Caduceus Cellars is owned by winemaker and Tool singer MJ Keenan. It's a must-see destination for many fans of the band but attracts plenty of locals and travelers.
A small production and family-operated winery, the winery offers plenty of delicious wines to choose from.
Arkansas: Post Winery (Altus)
Post Winery, located in the heart of Arkansas River Valley, first came to fruition in the late 1800s. Since then, the winery has grown a great deal to offer a bit of something for everyone.
Located about two hours from Little Rock, the stunning winery offers a stocked tasting room and retail store — and makes for an excellent day trip.
California: Robert Mondavi Winery (Oakville)
Robert Mondavi wines may not be the priciest you see in your local liquor store, but they are both well-loved and affordable (which is probably why you see them in every liquor store).
Established in 1966, the winery is well-known in the Napa Valley area and beyond for producing fine cabernet sauvignons, sauvignon blancs, and more.
Colorado: Colterris Winery (Palisade)
Overlooking the Colorado River, the winery in Palisade is a local gem, making wine with only Colorado grapes grown in the Grand Valley AVA.
People come from far and wide to Colterris Winery for stunning year-round views and a lively atmosphere in the tasting room.
Connecticut: Hopkins Vineyard (New Preston)
Hopkins Vineyard sits on a farm run by the Hopkins family for over 200 years.
They grow 12 varieties of grapes on their land, which translates to an eclectic mix of wine offerings. Visitors can also enjoy live music on the weekends.
Delaware: Nassau Valley Vineyards (Lewes)
Founded back in the late 1980s, Nassau Valley Vineyards offer visitors carefully crafted chardonnays, cabernet sauvignons, cabernet francs, and merlots.
They boast a wide-ranging mix of 14 wines (including some made with regionally grown fruit). Guests can come for a tasting, a tour, or take a free self-guided tour.
Florida: Lakeridge Winery & Vineyards (Clermont)
Located about 25 miles west of Orlando, Lakeridge is Florida's largest premium winery and has been cranking out delicious wines since the late 1980s.
The winery sits on a 127-acre estate in Clermont, and guests can enjoy tastings and tours seven days a week.
Georgia: Wolf Mountain Vineyards & Winery (Dahlonega)
Located in the North Georgia Mountains, about 60 miles outside of Atlanta, Wolf Mountain Vineyards & Winery attracts wine enthusiasts from far and wide.
Guests can enjoy the stunning scenery while participating in a wine tasting and purchase the year's vintages (if they haven't already sold out).
Hawaii: Volcano Winery (Volcano)
The name, Volcano Winery, may sound cool enough to get you in the door — and this gem, located on the Big Island, will not disappoint.
A unique wine-tasting experience, Volcano Winery offers an eclectic mix of wines blended with fruits and honey native to Hawaii.
Idaho: Ste. Chapelle Winery (Caldwell)
The largest winery in Idaho and a favorite among locals and visitors passing through, Ste. Chapelle has been offering delicious wines since opening its doors in 1975.
In addition to great drinks, Ste. Chapelle also hosts comedy nights, live music, and wine education.
Illinois: Lynfred Winery (Roselle)
Lynfred Winery's ever-expanding business has drawn many visitors to the Chicago area over the years.
Officially opened in the late 1970s, the winery has grown to include a massive production facility, a charming bed-and-breakfast, multiple tasting rooms, and a diverse mix of wines.
Indiana: Oliver Winery (Bloomington)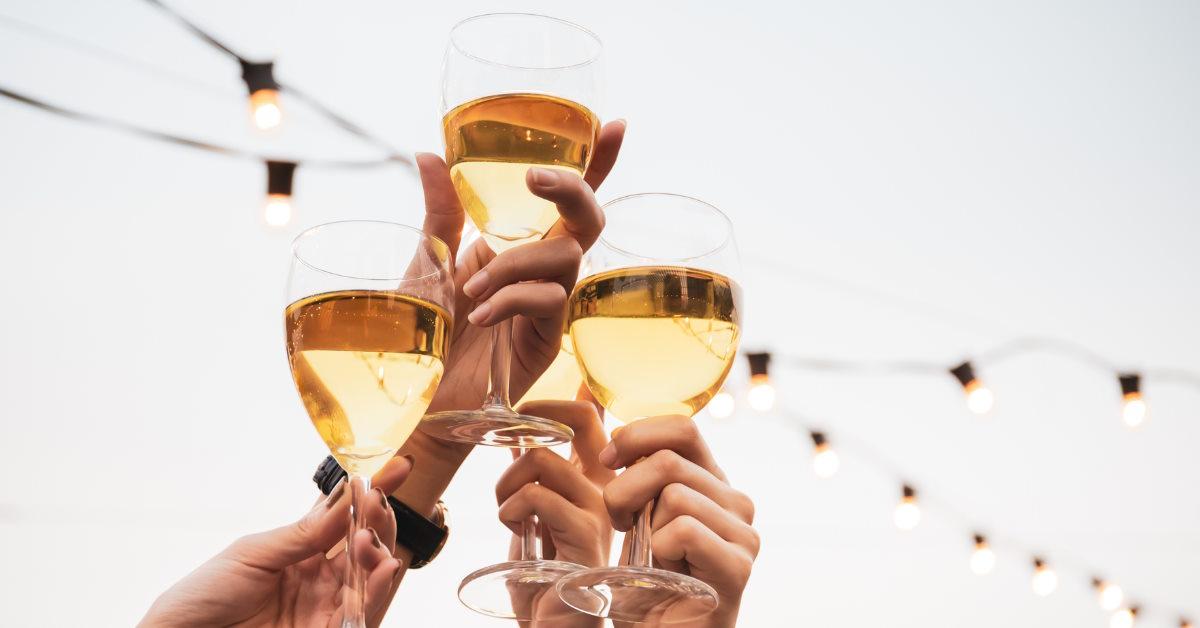 Getting its start in the 1960s, Oliver Winery is Indiana's oldest and largest winery. It offers an extensive range of wines, with grapes grown in hilltop vineyards of the southern Indiana Uplands.
Guests can enjoy the winery's beautiful gardens, picnic area, patio, and many tasting options.
Iowa: Tassel Ridge Winery (Leighton)
Tassel Ridge boasts a large selection of award-winning wines (including many unique fruit wines) and seated tastings.
Guests can choose from seven tasting flights, most of which also come with some grub (like freshly baked bread and local cheeses).
Kansas: Smoky Hill Vineyards & Winery (Salina)
With the goal of producing excellent wine sourced from the Salina area, Smoky Hill Vineyards & Winery has plenty to offer visitors.
Guests can enjoy a wine or two (or purchase a flight) in the winery's new tasting room or, on a nice day, outside on their patio picnic tables.
Kentucky: Equus Run Vineyards (Midway)
Equus Run Vineyards sits on 38 acres in horse country.
Guests can enjoy a large variety of wines, stroll through picturesque grounds and gardens, enjoy a picnic, and stay for one of the vineyard's special events.
You can even pop by their new Saddlestone Distillery, which offers agave spirits and brandy.
Louisiana: Wild Bush Farm + Vineyard (Bush)
Wild Bush Farm + Vineyard, previously known as Pontchartrain Vineyards, may be changing owners, but it's still a much-loved gem of southeast Louisiana.
Guests can stop in for a guided tasting, tours of the winery and vineyard, delicious cheese platters, and more.
Maine: Cellardoor Winery (Lincolnville)
Cellardoor has more than 20 handcrafted wines designed to fit the needs of any pallet.
The Lincolnville location is about 90 miles north of Portland and is home to their winery, vineyard, and tasting room barn.
Guests can enjoy wine flights, tasting, pairings, and plenty of events like tapas night, live music, and more.
Maryland: Boordy Vineyards (Hydes)
Boordy's has a large array of wines to fit all tastes, and guests can choose from a selection of wine flights when visiting.
On the weekends, the vineyard hosts food trucks and live music. The vineyard has a courtyard and patio for those looking to enjoy their wine (and perhaps food truck grub) al fresco.
Massachusetts: Westport Rivers Vineyard & Winery (Westport)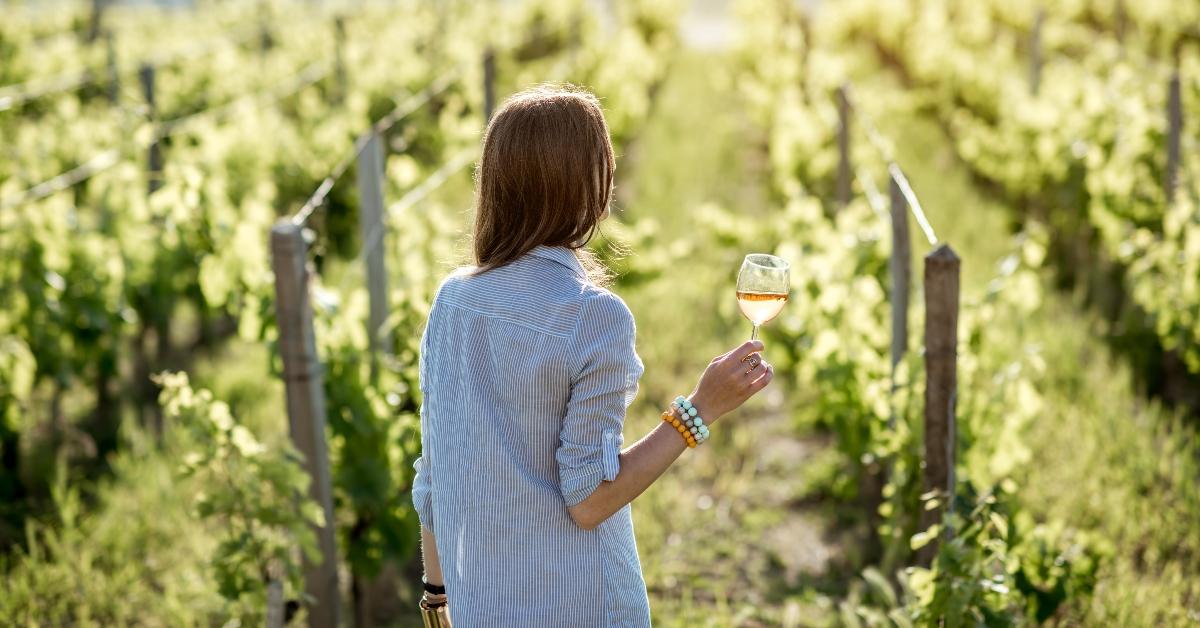 With an eclectic mix of Méthode champenoise sparkling wines, table, and aperitif wines, Westport Rivers Vineyard & Winery offers a delectable experience for all wine lovers.
The winery hosts tastings and tours, and guests can also bring blankets and chairs and spread out on their beautiful and tranquil grounds.
Michigan: Chateau Grand Traverse (Traverse City)
This winery on Old Mission Peninsula in Traverse City offers the ultimate northern Michigan wine country experience.
Visitors can partake in delicious tastings, winery tours, enjoy the stunning scenery, or even spend a few days enjoying the state's countryside at The Inn.
Minnesota: Alexis Bailly Vineyard (Hastings)
Alexis Bailly is the first vineyard in Minnesota — and has grown to prosper despite operating in a climate that is quite difficult for grapes.
Open since 1978, guests can now enjoy wine tasting, beautiful grounds, snack trays (cheese, meats, and more), and yurts visitors are welcome to drink in during colder months.
Mississippi: Old South Winery (Natchez)
Specializing in fruity wines, Old South Winery offers a delightful, casual atmosphere and touts itself as the "best in everything muscadine," a grape native to the southeastern U.S.
Stop in for a tasting Monday through Saturday and pay just $5 — plus, you keep the glass.
Missouri: Stone Hill Winery (Hermann)
Stone Hill Winery got its start in the 1800s but was shuttered during Prohibition. In the 1960s, it was brought back to life and ultimately became the Hermann gem it is today.
Visitors can sample an eclectic mix of wines, take a tour, explore historic cellars, or dine while overlooking the stunning vineyard.
Montana: Ten Spoon (Missoula)
Most people don't think of Montana as a prime grape-growing atmosphere, but the dedicated crew at Ten Spoon is determined to land it on the wine lovers' map.
Offering a range of wines made from French American hybrid grapes that grow in cold climates, Ten Spoon has plenty of delicious drinks, live entertainment, and more.
Nebraska: James Arthur Vineyards (Raymond)
James Arthur Vineyards is a hot spot for Raymond area visitors for live music and comedy, yoga among the vines, or enjoying wine tasting among hundreds of acres of stunning grasslands.
Just north of Lincoln, the vineyard has an events calendar packed with fun.
Nevada: Pahrump Valley Winery (Pahrump)
Pahrump Valley Winery is Nevada's largest wine producer and offers many delicious options.
Guests can pop by for a tasting, picnic, guided tour, or live music, or plan to stop in during one of many planned events — like their October "Grape Stomp."
New Hampshire: LaBelle Winery (Amherst)
Another New England gem, LaBelle Winery boasts beautiful views of their vineyard and beyond year-round, an eclectic mix of wines, and ever-evolving tastings and tours.
Beyond the many delectable wine options, guests can enjoy dining, shopping, art and performances, and more.
New Jersey: Alba Vineyard (Milford)
Alba Vineyard, which can be accessed easily from both New York City and Philadelphia, is a premier South Jersey destination for wine lovers.
Along with a large selection of wines, the vineyard hosts events weekly, like prime rib night, pizza night, and "Local Fridays."
New Mexico: Gruet Winery (Albuquerque)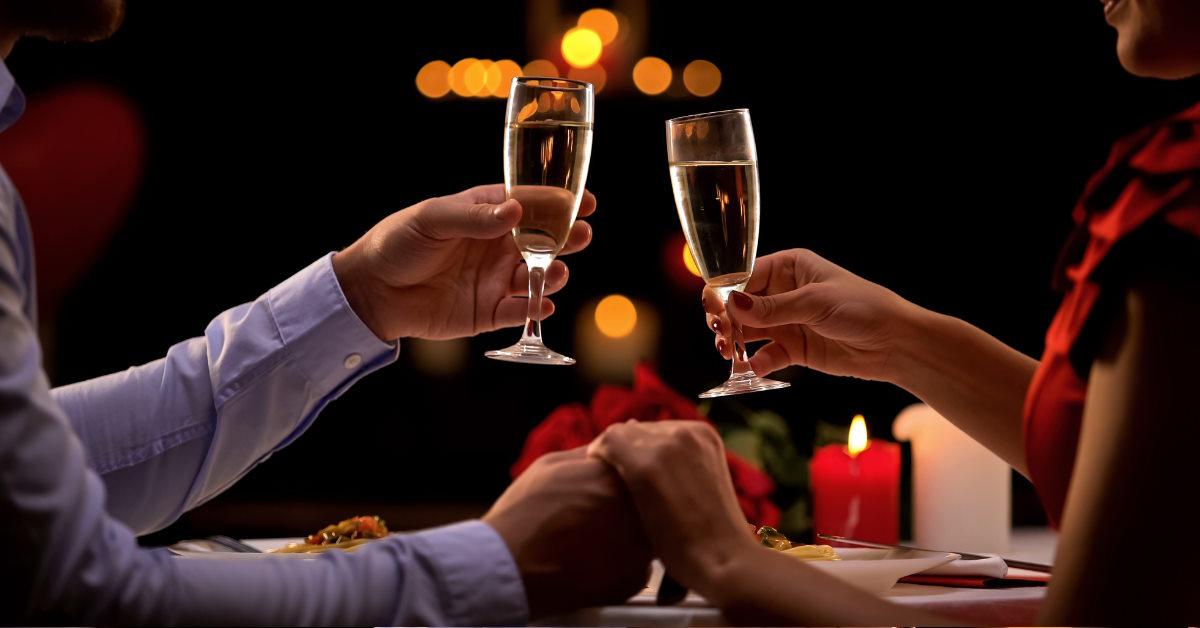 The French influence is apparent at Gruet Winery in Albuquerque, which was founded back in the mid-1980s.
The family-owned and operated winery specializes in pinot noir and chardonnay-based sparkling wines and produces small batches of still wines.
This has been a hotspot destination for wine-loving locals and travelers for decades.
New York: Brotherhood Winery (Washingtonville)
Established in 1839, Brotherhood Winery is the oldest winery in the entire country; they even managed to pivot and live through Prohibition.
Guests can stop by the stunning Washingtonville location to learn some history, sample an eclectic mix of wines, or enjoy live music on the weekends.
North Carolina: Biltmore Estate Winery (Asheville)
Established in the mid-1980s, Biltmore Estate Winery is a great place to kick back with a delicious glass of your favorite blend or learn about winemaking and pairings.
Located in Antler Hill Village, guests can enjoy complimentary tastings, relax in the indoor/outdoor wine bar, and munch on some charcuterie and locally-made chocolate.
North Dakota: Pointe of View Winery (Burlington)
Those who enjoy sweet wine should check out Pointe of View Winery in Burlington.
Known for delicious blends like rhubarb, apple cider, honey wine, and mead, the winery has an eclectic mix of award-winning wines to choose from.
Ohio: Gervasi Vineyard (Canton)
Gervasi Vineyard Resort & Spa truly has something for visitors of all sorts.
The 55-acre estate is home to beautiful villas, a spa, several restaurants, and of course, The Cave — where guests can sample various award-winning wines.
Oklahoma: Tidal School Vineyards (Drumright)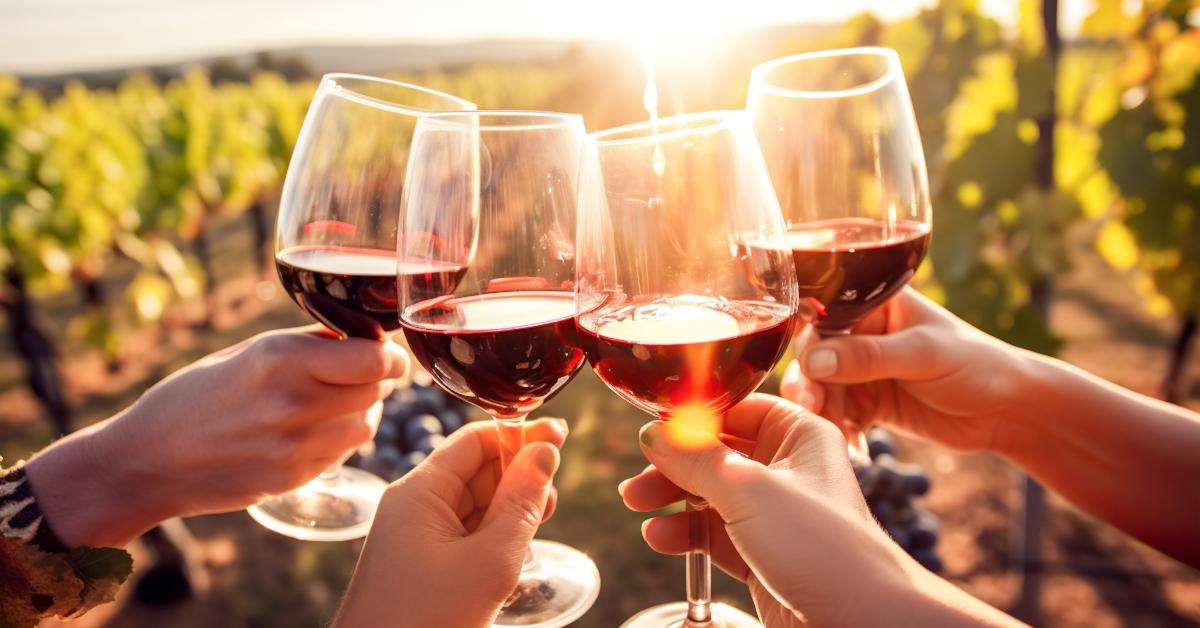 Known as an ideal wedding location perhaps as much as it is known for delicious wines, Tidewater Winery is located within a building originally constructed by John D. Rockefeller in the 1920s.
Guests can pop by to enjoy some delicious wine or take a tour for a bit of history.
Oregon: Domaine Serene (Dayton)
Oregon is known for its pinot noirs and chardonnays — and the team at Domaine Serene offers the best of both.
Guests can stop by for a tasting, grab a drink at the bar, indulge in some small snacks (charcuterie, bread, etc.), or simply enjoy the stunning scenery.
Pennsylvania: Chaddsford Winery (Chadds Ford)
Founded in 1982, Chaddsford Winery — located within Brandywine Valley — offers an immersive yet relaxing experience for all who visit.
With a diverse wine portfolio and beautiful grounds, guests can come in for a tasting, guided tour, or table service or walk the grounds and enjoy a glass or two at their own pace.
Rhode Island: Newport Vineyards (Middletown)
Family-owned and operated for more than two decades, Newport Vineyards is a beautiful destination offering something for everyone.
Guests can enjoy a selection of their best wines during a tasting, sample craft beers, enjoy the stunning grounds, or dine in their restaurant for a delightful farm-to-table experience.
South Carolina: Deep Water Vineyard (Wadmalaw Island)
True to its southern roots, Deep Water Vineyard makes five different wines from southeast native Muscadine grapes, plus a large selection of wine from California grapes.
If you happen to be in the area on the weekend, Deep Water hosts tastings, food trucks, and live music on Saturdays.
South Dakota: Prairie Berry Winery (Hill City)
Located in the Black Hills of South Dakota, Prairie Berry has a huge selection of award-winning wines, and guests can choose up to five to sample.
Their most popular wine is, appropriately, called Red Ass Rhubarb. The winery also hosts events like yoga, food trucks, and live music.
Tennessee: Arrington Vineyards (Arrington)
Arrington Vineyards, co-owned by country music star Kix Brooks, is just 25 miles south of Nashville and includes a whopping 16 acres of vineyards.
Guests can sample the large array of wines in five different tasting rooms, enjoy amazing views and picnic areas, and, on the weekends, enjoy live music as well.
Texas: Becker Vineyards (Stonewall)
Becker Vineyards Estate includes an incredible 66 acres of vineyards, so guests can sip on a glass while enjoying the beautiful scenery.
You can also enjoy the estate tasting room, participate in a general, group, or private tasting, learn the stunning winery's history on a tour, or take a wine pairing class.
Utah: Spanish Valley Vineyard & Winery (Moab)
Spanish Valley Vineyard & Winery's motto is "There's always time for a good wine."
And good wine you will have when you pay a visit to the Moab vineyard, which also offers stunning views of red rock walls.
Guests can sign up for a tasting or a tour, rent the space for private events, or enjoy weekly live entertainment.
Vermont: Shelburne Vineyard (Shelburne)
Shelburne Vineyard, which has joined forces with other Vermont brands Eden Ciders and Iapetus Wines, is a favorite among locals and travelers.
Guests can enjoy wine tastings, wine by the glass, concerts, cellar tastings, and a selection of local snacks to munch on as you enjoy Vermont's finest.
Virginia: Barboursville Vineyards (Barboursville)
From their elegant restaurant, Palladio, to their stocked tasting room and stunning grounds, there's something for everyone at Barboursville Vineyards.
While visiting, guests can also check out Library 1821, which offers a selection of flights of current and past vintages from Barboursville's cellars, plus seasonal food pairings.
Washington: Chateau Ste. Michelle (Woodinville)
Chateau Ste. Michelle's roots date back more than half a century. Today, the estate is gorgeous and a must-see destination for wine lovers in the Woodinville area.
From tastings and tours to a decadent food menu and even a wine-making class, there's plenty to do at the vineyard (even if you just walk around admiring the grounds).
West Virginia: Daniel Vineyards (Crab Orchard)
Visitors to Daniel Vineyards can enjoy a delicious (and cost-efficient) experience. Nestled among the Appalachian Mountains, the vineyard has an extensive array of tasty wines.
Guests can indulge in a $5 wine tasting, take a self-guided tour, picnic on the grounds, or enjoy the vineyard's weekly lunch special.
Wisconsin: Wollersheim Winery (Prairie du Sac)
Established in the mid-1800s, Wollersheim Winery is a top destination in the Prairie du Sac area, on a beautiful hillside near the Wisconsin River.
Guests can enjoy wine flights, take a walking tour of the winery, and indulge in wine or cocktail tastings — and there's the Wollersheim distillery and bistro to check out as well.
Wyoming: Table Mountain Vineyards (Huntley)
Table Mountain Vineyards specialize in Wyoming-grown and made wine. The beautiful vineyard also offers wine and painting classes for the artistically inclined.
Check out their Instagram and Facebook pages for a schedule on when to paint, when to sip, and when to do both. Be sure to take a credit card with you that enables you to earn rewards, like cash back, to make the most of your money during the trip. 
Bottom line
From world-famous wine regions to beloved local winemakers, there is excellent wine to be found all over the U.S.
Moreover, many of these wineries offer events, tastings, and more that can make for a cheap afternoon of fun.
Wine tastings tend to be $25 and under — some are even free, helping you keep more money in your wallet for the rest of your trip.
Easy-to-Earn Unlimited Rewards
Earn 25,000 online bonus points after you make at least $1,000 in purchases in the first 90 days of account opening - that can be a $250 statement credit toward travel purchases
Earn 1.5 points per $1 spent on all purchases
Longer intro APR on qualifying purchases and balance transfers
No foreign transaction fees
Earn unlimited 1.5 points per $1 spent on all purchases, with no annual fee and no foreign transaction fees and your points don't expire.
25,000 online bonus points after you make at least $1,000 in purchases in the first 90 days of account opening - that can be a $250 statement credit toward travel purchases.
Use your card to book your trip how and where you want - you're not limited to specific websites with blackout dates or restrictions.
Redeem points for a statement credit to pay for travel or dining purchases, such as flights, hotel stays, car and vacation rentals, baggage fees, and also at restaurants including takeout.
0% Introductory APR for 15 billing cycles for purchases, and for any balance transfers made in the first 60 days. After the intro APR offer ends, 18.24% - 28.24% Variable APR will apply. A 3% fee applies to all balance transfers.
If you're a Preferred Rewards member, you can earn 25%-75% more points on every purchase. That means instead of earning an unlimited 1.5 points for every $1, you could earn 1.87-2.62 points for every $1 you spend on purchases.
Contactless Cards - The security of a chip card, with the convenience of a tap.
This online only offer may not be available if you leave this page or if you visit a Bank of America financial center. You can take advantage of this offer when you apply now.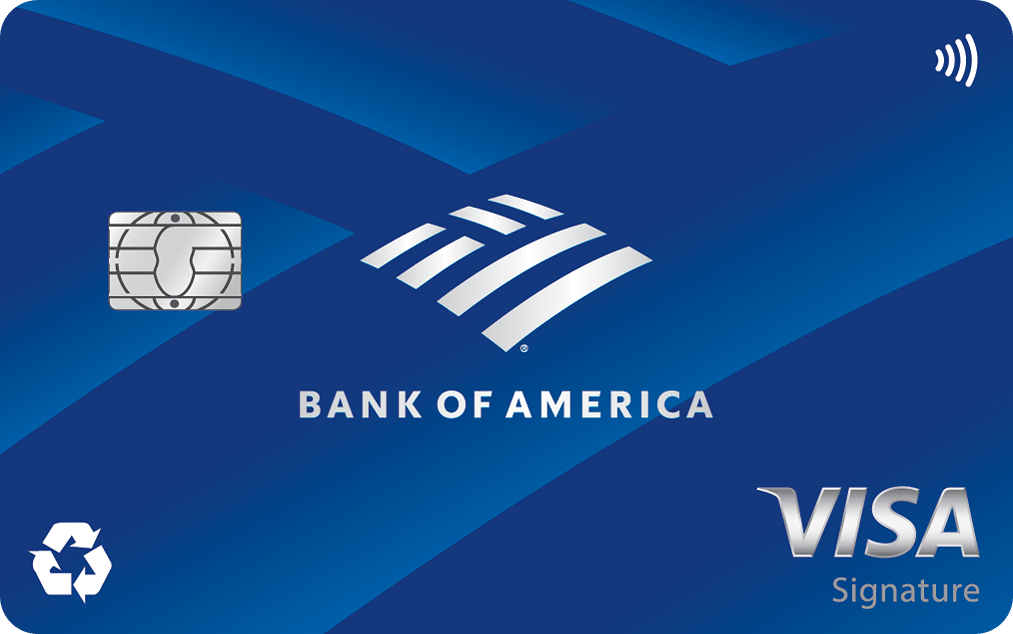 Apply Now
on Bank of America's secure website
Read Card Review
Intro Offer
Earn 25,000 online bonus points after you make at least $1,000 in purchases in the first 90 days of account opening - that can be a $250 statement credit toward travel purchases