What do you think makes for the best chicken wing? It could be a bigger, juicier wing, spiced just right, or maybe a unique or interesting sauce.
No matter what you think is the best chicken wing joint, the following are some of the most popular and well-reviewed options in each state. 
So step up your travel game and check out the country's most finger-licking wings.
Earn a $250 travel bonus with this incredible card
There's a credit card that's making waves with its amazing bonus and benefits. The Bank of America® Travel Rewards credit card has no annual fee and you can earn 25,000 bonus points after spending $1,000 in purchases in the first 90 days of account opening.
You can earn additional points just by using this card for your everyday purchases — unlimited 1.5 points per $1 spent on all purchases. The 25,000 bonus points can be redeemed for a $250 statement credit toward travel or dining purchases.
If you want to travel and dine out more, the Travel Rewards card can help you get where you want to go.
The best part? There's no annual fee.
SPONSORED
Alabama: Baumhower's Victory Grille (Mobile)
Baumhower's, a sports-themed chain with nine locations throughout the region, offers pub grub, including the best wings, and big screens for the game.
They certainly are known for their big, juicy wings, but the sauces — like the signature hot sauce and the Jamaican Jerk Sauce — make all of the big flavor difference here.
Alaska: Peanut Farm (Anchorage)
The pub grub at Peanut Farm is all about flavor, and with over 70 big screens, 30 beers on tap, and a cabin-themed interior, this is the place for relaxation.
If you're brave, the Alarm sauce is the best choice for these famous wings, but if you want something a bit unique, check out the Tequilla Lime (they're spicy, too).
Arizona: The Wing Counter (Glendale)
It's definitely a smaller location, but they do things right here, including jumbo, perfectly crispy chicken wings with 14 sauce options and dry rubs to choose from at The Wing Counter.
Their homemade ranch helps to make them just the perfect blend of soothing spice.
If you're over 50, take advantage of massive travel discounts and trip-planning resources
Over 50 and love traveling? Join AARP today — because if you're not a member, you could be missing out on huge travel perks. When you start your membership today, you can get discounts on hotels and resorts, airfare, cruises, car rentals, and more.
How to become a member today:
Go here, select your free gift, and click "Join Today"
Create your account (important!) by answering a few simple questions
Start enjoying your discounts and perks!
An AARP membership not only unlocks discounts that could save you hundreds on your next trip, but you'll also have access to deals on vacation packages, guided tours, and exclusive content to help plan your next getaway.
Important: Start your membership by creating an account here and filling in all of the information (do not skip this step!). Doing so will allow you to take up to 25% off your AARP membership, making it just $12 per year with auto-renewal.
Arkansas: Gus's World Famous Fried Chicken (Little Rock)
Gus's World Famous Fried Chicken is known for its spicy fried chicken and sides like fried okra and mac and cheese.
Order the three-piece wing plate, and you'll notice that these are whole wings. You can also mix it up with legs and thighs.
California: The Greyhound Bar and Grill (Los Angeles)
The Greyhound Wings are known throughout this college town thanks to their blend of spices. You could go with boneless or veggie wings made with cauliflower but don't overlook the sauce options.
The Al Pastor is a nice sweet chili, or consider the gochujang sauce with its Korean flavors.
Colorado: Fire on the Mountain Buffalo Wings (Denver)
A chill, counter service location, Fire on the Mountain Buffalo Wings offers exceptional wings, all cage-, hormone-, and antibiotic-free and never frozen.
All of the sauces, including the spicy peanut, cajun dry rub, and raspberry habanero, are homemade to perfection.
Connecticut: Archie Moore's Bar & Restaurant (New Haven)
For the best wing joint in Connecticut, head to Archie Moore's Bar & Restaurant, a nice neighborhood hole-in-the-wall eatery with a diner feel.
They offer some elevated food and cocktail choices. If you're here for the buffalo-style wings, choose from raspberry bourbon or the Famous Buffalo Sauce, made in-house (the blue Cheese is also made in-house).
Delaware: Iron Hill Brewery & Restaurant (Newark)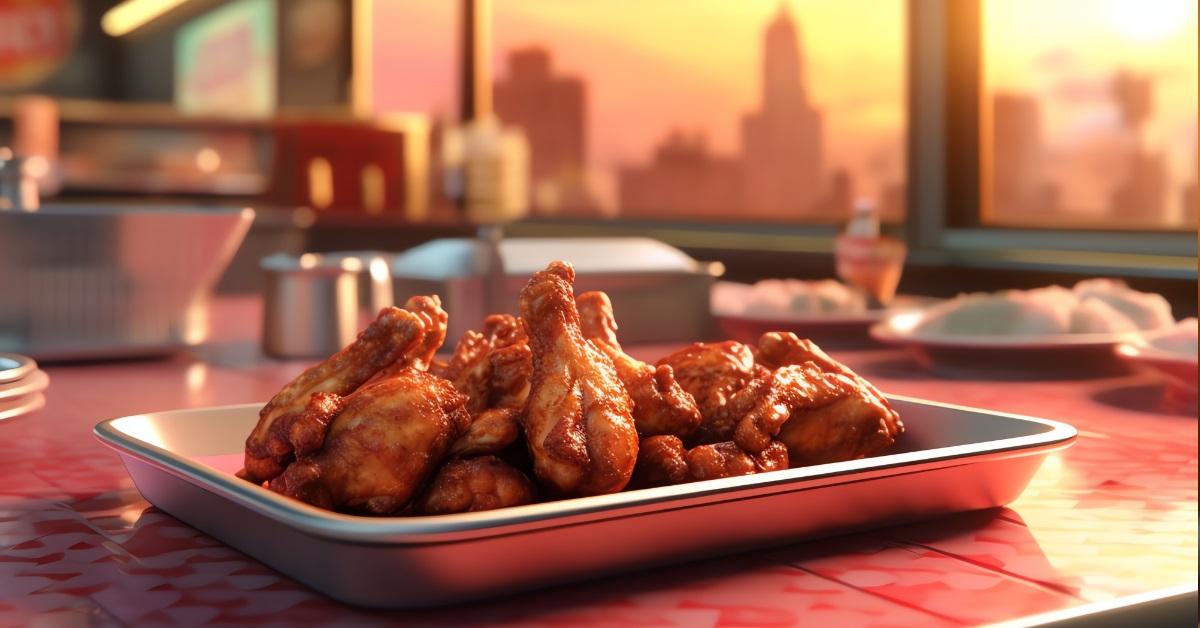 Big, bold-favored wings are best matched with a nice, crisp beer. At Iron Hill Brewery & Restaurant, you have the best of both.
If you're visiting for the first time, choose the chipotle sauce for lots of bold flavors that are not overpowering.
Florida: House of Wings (Miami)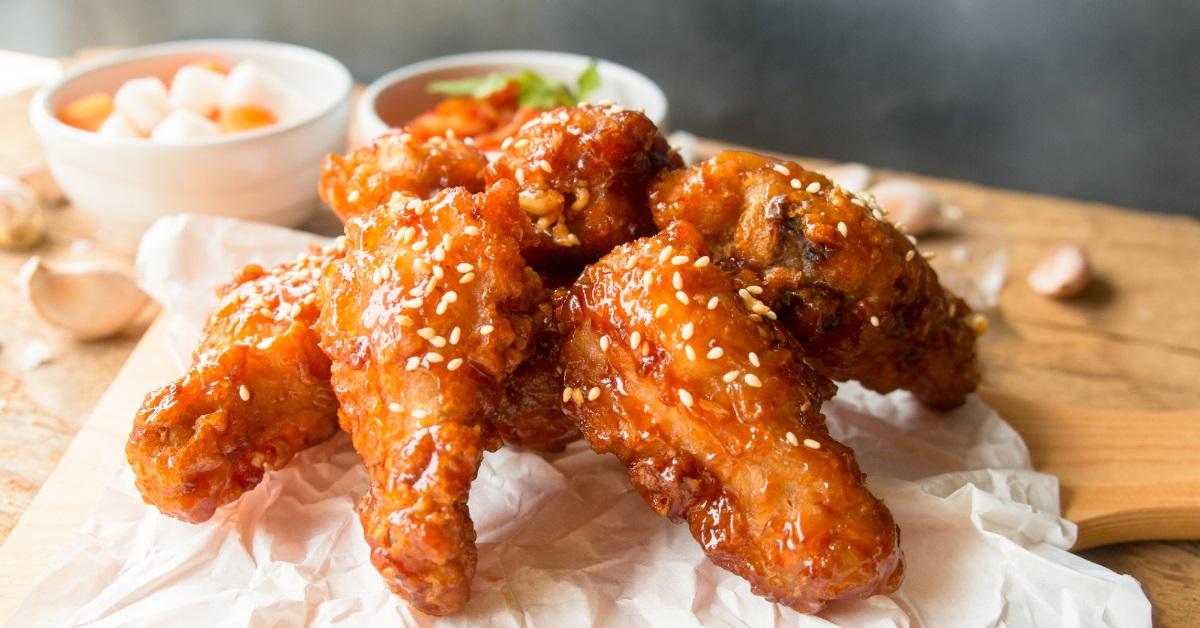 It's a popular location, established in 2003 by Musaddiq Muhammad, who has been called "The King of Poultry." This location offers a staggering 60 flavor options.
This family-friendly location even has a kid's meal with chicken wings.
Earn a $250 travel bonus with this incredible card
There's a credit card that's making waves with its amazing bonus and benefits. The Bank of America® Travel Rewards credit card has no annual fee and you can earn 25,000 bonus points after spending $1,000 in purchases in the first 90 days of account opening.
You can earn additional points just by using this card for your everyday purchases — unlimited 1.5 points per $1 spent on all purchases. The 25,000 bonus points can be redeemed for a $250 statement credit toward travel or dining purchases.
If you want to travel and dine out more, the Travel Rewards card can help you get where you want to go.
The best part? There's no annual fee.
Georgia: J.R. Crickets (Atlanta)
Atlanta residents need to make a trip to J.R. Crickets for the best chicken wings, a location that's sold over 60 million wings in its 30-year history.
Putting aside history, it's the food that makes this location a must. Choose from the Lemony Pepper, Dirty Bird, and Three Mile Island sauce, all with different heat level options.
Don't forget the ribs, fish sandwiches, and cheese steaks here, too.
Hawaii: Soul Chicken (Honolulu)
With customers proclaiming Soul Chicken offers the best wings they've ever had — especially the versions with wasabi sauce — you can't go wrong with this destination.
It's a small location with big flavors, including its Yang Nyeom Chicken Wings (sweet and spicy), the Wasabi Mayo version, or the Honey Chicken.
Idaho: Daft Badger Brewing (Coeur d'Alene)
Draft Badger Brewing is an excellent place to meet up with friends for the game or even a good dinner with the family. They have a big menu of options — including a Turkey Bacon Melt — but it's the wings that bring people in.
Matched well with their craft beers, their wings are a local favorite. There are even vegan options on the menu.
Illinois: Crisp (Chicago)
Don't expect your average bar stop when you visit Crisp the next time you're in Chicago.
This wing joint features a fusion of American cuisine with Korean flavors, and the wings are hard to beat for their robust flavor. These jumbo wings are glazed with sauces such as the Buff Spicy and the Sassy.
Indiana: Ale Emporium (Indianapolis)
Noted for its vintage feel, Ale Emporium is a true sports bar destination where there's often live music and plenty of action on the big screen. And the wings are nothing short of perfect.
Their award-winning sauces include the Herman-Style, which blends peppers and spices with Ale's secret sauce.
Iowa: The Chicken Coop Sports Bar & Grill (West Des Moines)
The Chicken Coop Sports opened in 2012 with a full menu of goodness. The wings are the star of the show, especially when combined with flavors like Kicked Bourbon or Jack Daniels.
They also make sure that all the big games are on the big screen, no matter the season, from college to pro football, baseball, golf, and more.
Kansas: Willie's (El Dorado)
Willie's is the type of wing destination that has people driving for miles to visit. You can even get them "naked" if you don't like the tang of their sauces.
However, the homemade sauce options, including the traditional buffalo, make them so good. You'll find lots of friendly people at Willie's, too, and they often get to know their customers on a first-name basis.
Kentucky: Knuk-N-Futz (Taylor Mill)
A laidback atmosphere with just really good food makes Knuk-N-Futz a go-to option if you're in the area and want to eat well and keep more money in your wallet.
This family-friendly restaurant's funky bar vibe and wing sauce options like Kajun Ranch Boom and Spicy Sriracha make it clear why it's been a local favorite for 25 years.
Louisiana: Bayou Hot Wings (New Orleans)
Bayou Hot Wings, developed by Chef Allen Nguyen and Chef Kyle Makepeace, is a lively but small wing joint.
The juicy chicken wings make all the difference here, thanks to their 24-hour seasoning and brining process.
However, these wings are hard to beat with sauces like Steen's Cane Honey BBQ for sweet lovers and Bayou Beast for super-hot lovers.
Maine: The Great Lost Bear (Portland)
With over 70 beers on tap, The Great Lost Bear is a microbrewery known for its community events, fantastic live music, and big selection of food options.
The wings, including a massive two-pound Buffalo Wing order of whole wings. Couple that with the cheese fries covered with homemade chili for the perfect decadent meal.
Maryland: Wingman (Pasadena)
Wingman is a special kind of wing joint that comes with your choice of over 30 seasoning options, homemade ranch and blue cheese, and a nice, crispy exterior.
Wingman Sauce is versatile, with options like Curry and Cry Baby on the menu, there's something for all flavor desires.
Massachusetts: Buff's Pub (Newton)
Buff's Pub has been called the best place for wings throughout the Boston area. They opened their doors in 1976 and have perfected their old-style pub atmosphere over that time.
Some of the more interesting sauce options here include the Peach Bourbon BBQ and the Honey Hot.
Michigan: Sweetwater Tavern (Detroit)
Set in a brick building that dates to 1880, Sweetwater Tavern is a fantastic destination for an authentic pub-style meal, and the saucy, marinated wings make it a stand-out destination.
After enjoying an appetizer of BBQ Steak Bites, choose a dozen Sweetwater Wings. They sell 15,000 pounds of wings every week across their four locations, so you know they're good.
Minnesota: D-Spot (Maplewood)
D-Spot is certainly a low-key, hole-in-the-wall destination, but the draft beer, burgers, and wings make it a local favorite.
The unique options on the menu here include Alfredo with a creamy parmesan garlic flavor and the Ben Grimm, a peanut curry with some kick.
Mississippi: Old School Hot Wings (Walls)
Old School Hot Wings is just what the name sounds like — a small location doing wings the way they should be done, based on years of perfecting their process.
Grab a few wings, seasoned fries or onion rings, and a drink for the perfect lunch on the go. One of the best options for sauces is the Mississippi Burning if you love heat.
Montana: Uberbrew (Billings)
Uberbrew is an unassuming restaurant with some of the best house-brewed beers in the city. It's noted for its housemade sausage, but the wings are also on-point.
The tangy sauce options, coupled with the family-style atmosphere, make this location a popular choice.
Nebraska: Addy's Sports Bar & Grill (Omaha)
Addy's Sports Bar & Grill is a local sports bar with a positive, uplifting vibe. There's a chair for everyone, they like to promise.
The award-winning wings have been voted the best in Omaha thanks to their crispy experience and flavorful sauces, including the Teriyaki and Extreme Ghost Pepper.
Nevada: The Chicken Shack (Las Vegas)
Founded in 2005, The Chicken Shack has an extensive menu with options like Hot Chili Garlic, Mango Habanero, and Jamaican Jerk sauces.
Don't forget to pair them with diner-like favorites like a pitcher of ice-cold beer and some fried pickles.
New Hampshire: Wild Rover Pub (Manchester)
A combination of Irish and American fare and live music makes Wild Rover Pub a fantastic atmosphere to check out.
The oak floors of this building are over 100 years old, and the pub itself has been in place since 1990.
Their menu offers far more than wings, though the Trinity Wings, with their secret blend of spices, are a local favorite.
New Jersey: Wings Over Rutgers (New Brunswick)
Wings Over Rutgers is a straightforward, no-frills location offering a huge variety of wings and just the right sides.
The jumbo wings — which you can get as a meal with seasoned waffle fries — are flavored with a range of options, including Citrus Chipotle, Kick' BBQ, and Honey Mustard.
New Mexico: Wings Gone Wild (Albuquerque)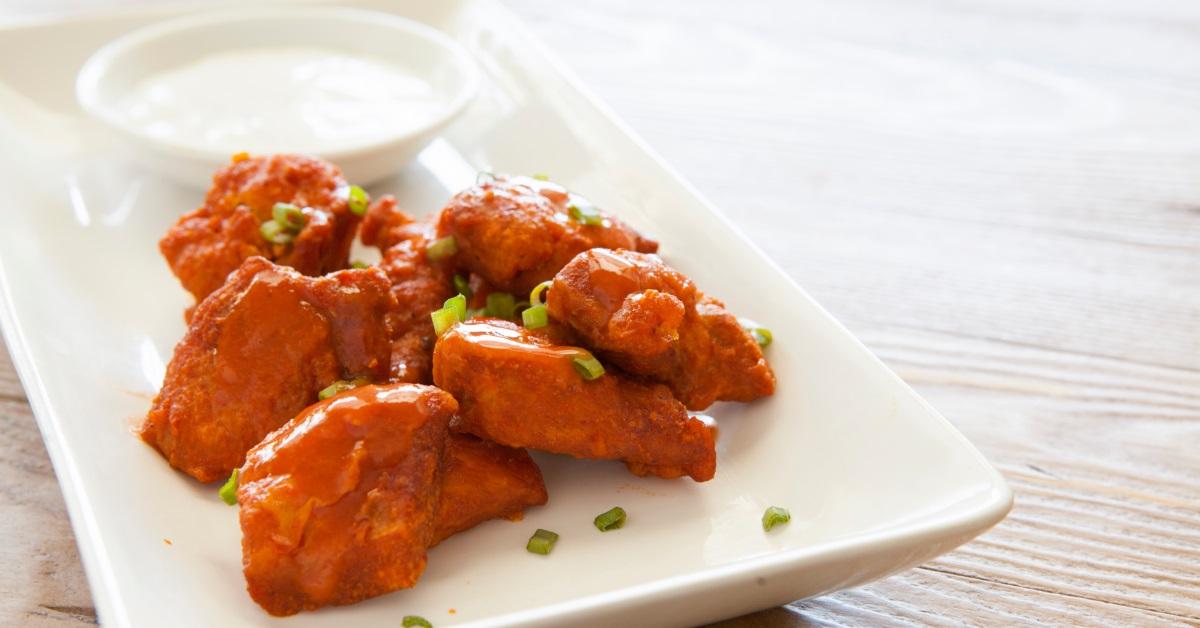 As a chicken wing joint, Wings Gone Wild knows its stuff and has been tempting taste buds since 2011.
They have some other goodies on the menu, including a steak burger, but it's their hot and fresh wings, with sauces like the spicy Hawaiian, that makes them hard to beat.
New York: Anchor Bar (Buffalo)
Anchor Bar in Buffalo is a must for this area, considering it's noted as the original home of the buffalo chicken wing.
A super cool location (check out the bikes and license plates everywhere), this is a great way to spice up your vacation by visiting the place where it all started.
The sauces are fantastic, with options like Honey Bourbon BBQ and Honey Garlic on the menu to compliment a range of spicy options.
North Carolina: Apex Wings (Apex)
Apex may not be fancy, but it's known for offering outstanding chicken wings alongside craft beers.
Their time-tested methods are what makes them so popular, including that they buy them fresh and make all sauces in-house.
For sauce options, choose options as far-ranging as sweet habanero and orange sesame.
North Dakota: Sickies Garage Burgers & Brews (Fargo)
Sickies Garage Burgers & Brews is known for both options and their late-night wing specials that are hard to ignore.
Their menu offers something for most, but there's no limit to how to sauce up that batch of 20 wings, with options like Wild Willy Sauce and PB&J.
Ohio: Daryl and Daryl's Pizza and Wings (Lima)
Pizza, subs, apps, and salads are on the menu at Daryl and Daryl's Pizza and Wings, but the sweet red chili and spice garlic parm are excellent wing sauce choices here.
If you like, you can buy them in 1/2 pound orders and choose from bone-in or boneless.
Oklahoma: Firebelly Wings (Oklahoma City)
With a claim of offering bolder wings, Firebelly Wings has a lot to live up to, and it does just that with meaty wings made fresh when ordered.
Choose the lemon pepper sauce or swap it for the tangy BBQ with or without the heat.
Oregon: Fire on the Mountain (Portland)
A locally owned, tried-and-true wings joint in Portland is Fire on the Mountain, which only offers free-range, all-natural, and never-frozen wings.
What about the flavor? The Bourbon Chipotle and Jamaican Jerk are sure to make an impression.
Pennsylvania: Federal Taphouse (Harrisburg)
An upscale pub feel coupled with live music and the best wings in Harrisburg makes Federal Taphouse the destination to check out.
This wing joint offers coal-fired jumbo whole wings, sold in 1.5-pound batches with sauces like house hot sauce and cilantro garlic.
Rhode Island: Brass Monkey (Providence)
A laid-back, catch-the-game location with burgers and brews, Brass Monkey is an excellent place for good wings.
Step into the pub to see smiling faces and enjoy jumbo wings with one of the best sticky sauce options in the region. You can get more than one sauce to try a few different tastes and see which you like the best. 
South Carolina: D's Wings (West Columbia)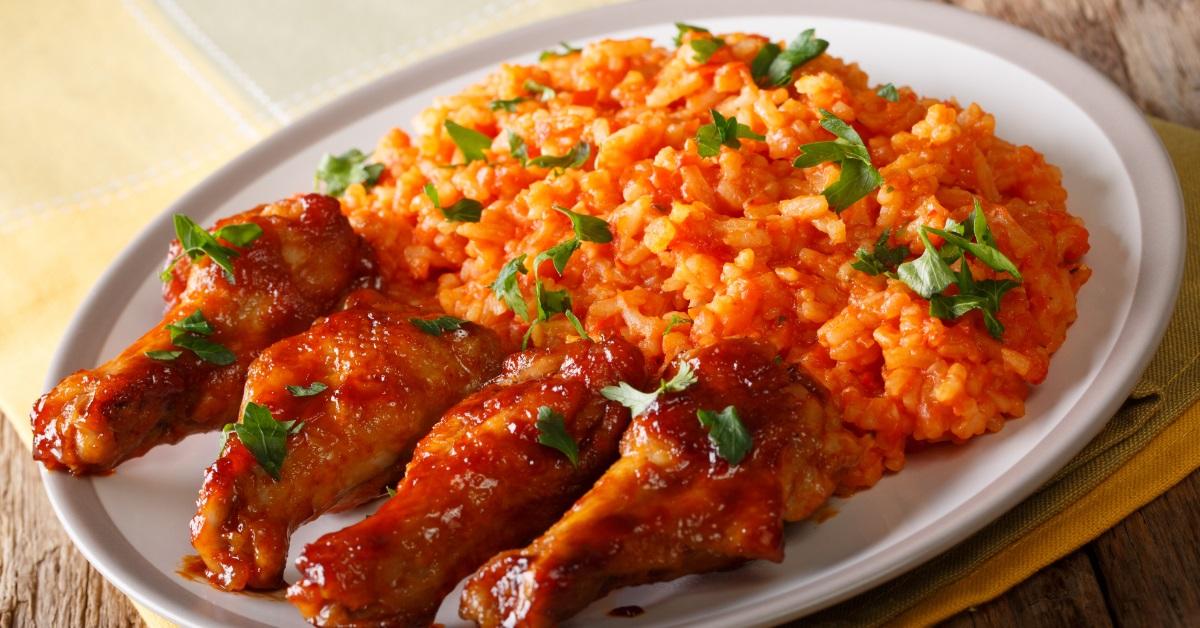 D's Wings has a fusion of low country goodness and pub food made with careful attention to the details, from high-quality, large wings crisped just right to the Cajun ribeye on the menu.
You'll also find many dry rub and wet sauce options, including a horseradish Cajun remoulade called Gamecock and a spicy honey mustard.
South Dakota: Shenanigans Sports Bar & Grill (Sioux Falls)
Shenanigans Sports Bar & Grill is the type of place you go back to for years. Established in 1986, this location focuses on good food done well, fun, and sports. What else could you need?
Choose from numerous wing options, including Stingy Honey Garlic and Cattleman's Gold.
Tennessee: Hattie B's Hot Chicken (Nashville)
A fun, heat- and spice-inspired sports bar, Hattie Ba's Hot Chicken isn't for the faint of heart.
They have a southern wing sauce that isn't spicy, but you can expect intense spice and outstanding flavor at the other end of the spectrum.
Texas: Pluckers Wing Bar (Austin)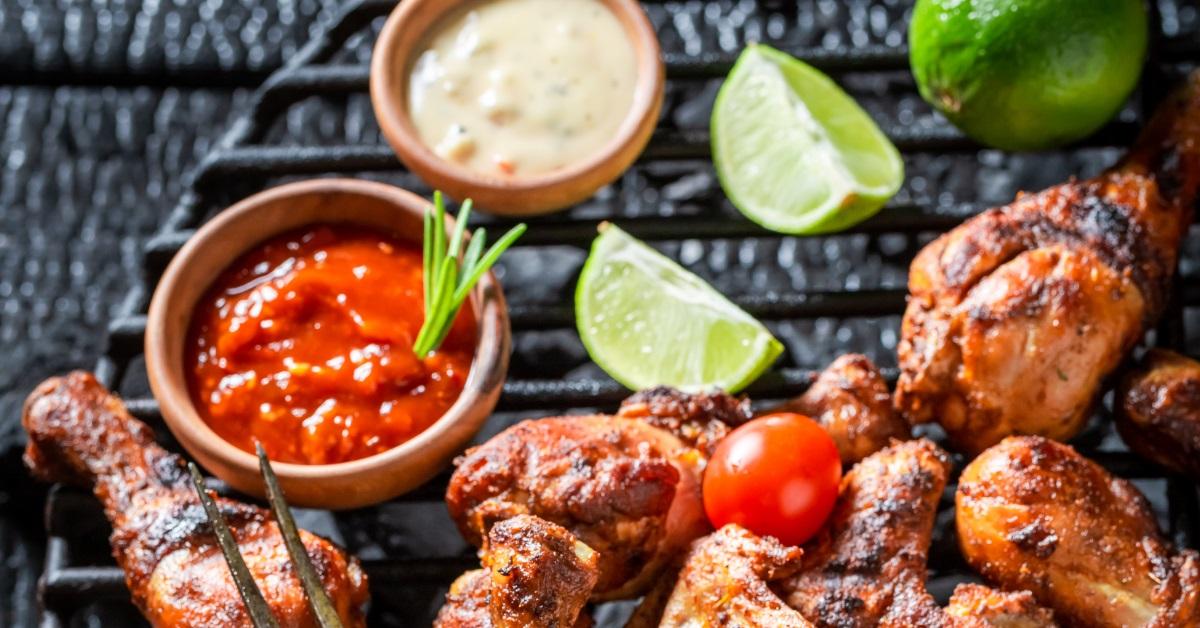 Pluckers Wing Bar is the place to be on game day, but even for a mid-week, grab-the-kids-dinner-fast type of night.
Mondays offer all-you-can-eat wings, which is sure to make it a day you'll want to be there.
Utah: The Wing Coop (Salt Lake City)
Choose a beer, select some sides, and then give yourself time to ponder all of the wing sauce options at The Wing Coop.
For those looking for juicy, flavorful wings, check out the Black Diamond, Ragin Cajun, or the Out of Bounds hot sauce.
Vermont: Wicked Wings (Winooski)
Super saucy, rich in flavor, and meaty, the wings at Wicked Wings are sure to pucker your lips.
You could go for the cauliflower wings, but the traditional Wicked Wings — bone-in, freshly fried, and then grilled on an open flame — are the wing lover's dream.
Virginia: The Dirty Buffalo (Norfolk)
A fun, loud sports bar, The Dirty Buffalo is where to get some overloaded nachos and wings served your way.
Established in 2012 by Western New York Native Russell Gilbert, the wings here (and homemade sauces) are impressive in their classic flavors.
Washington: Wing Dome (Kirkland)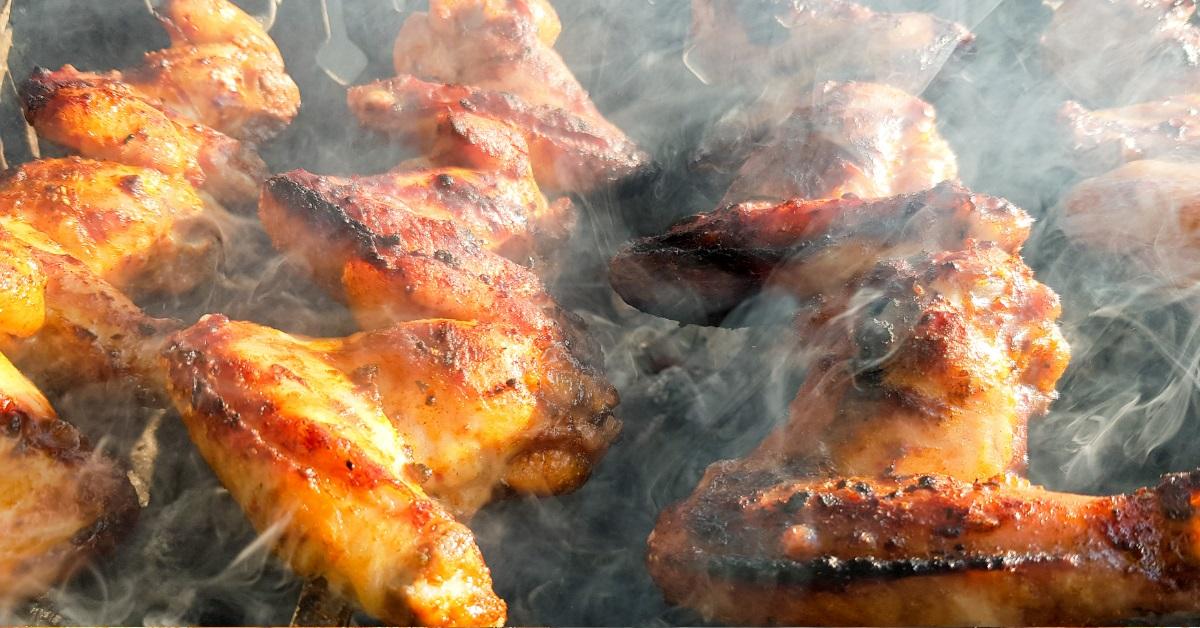 Stop in (or pick up) a meal from Wing Dome when you want consistently good food.
If you're daring, you could take on the 7-Alarm Challenge, but options like the Western BBQ and Thai Sweet Chili may be safer sauce options for everyone else.
West Virginia: Cold Spot (Glen Jean)
With such a positive vibe, it's worth visiting Cold Spot, even if you're not all that into wings.
For those that are, though, they are more than willing to offer some options, including 64 ever-changing flavors that are dispensed in a nitrogen blender.
It's unique and super cool, and the food is even better.
Wisconsin: Mr. Wings (Milwaukee)
The best wings in Milwaukee are at Mr. Wings, a fun, lively sports bar noted for their award-winning flavors (and 24kt gold wings, when available).
Choose from eight eclectic flavors of wings with flavors such as Gold Digger, a mustard-based sauce, and The O.G. Buffalo.
Wyoming: Born In a Barn (Laramie)
Located in the historic downtown area of the city, Born in a Barn offers 16 wing sauces for juicy, generously sized wings (as well as about 17 burger options).
If you're really hungry, start with the chili cheese fry appetizer.
Bottom Line
Wings are not just pieces of fried chicken but masterfully created, full-of-flavor bites of hardiness — at least when you choose one of the best locations to get wings from in the U.S.
Check out your local options or discover new places far from home when your budget allows you to start traveling more. The best chicken wings are just one of many reasons you may want to travel to a new destination for your next trip. 
Easy-to-Earn Unlimited Rewards
Earn 25,000 online bonus points after you make at least $1,000 in purchases in the first 90 days of account opening - that can be a $250 statement credit toward travel purchases
Earn 1.5 points per $1 spent on all purchases
Longer intro APR on qualifying purchases and balance transfers
No foreign transaction fees
Earn unlimited 1.5 points per $1 spent on all purchases, with no annual fee and no foreign transaction fees and your points don't expire as long as your account remains open.
25,000 online bonus points after you make at least $1,000 in purchases in the first 90 days of account opening - that can be a $250 statement credit toward travel purchases.
Use your card to book your trip how and where you want - you're not limited to specific websites with blackout dates or restrictions.
Redeem points for a statement credit to pay for travel or dining purchases, such as flights, hotel stays, car and vacation rentals, baggage fees, and also at restaurants including takeout.
0% Introductory APR for 15 billing cycles for purchases, and for any balance transfers made in the first 60 days. After the intro APR offer ends, 18.24% - 28.24% Variable APR will apply. A 3% fee applies to all balance transfers.
If you're a Bank of America Preferred Rewards® member, you can earn 25%-75% more points on every purchase. That means instead of earning an unlimited 1.5 points for every $1, you could earn 1.87-2.62 points for every $1 you spend on purchases.
Contactless Cards - The security of a chip card, with the convenience of a tap.
This online only offer may not be available if you leave this page or if you visit a Bank of America financial center. You can take advantage of this offer when you apply now.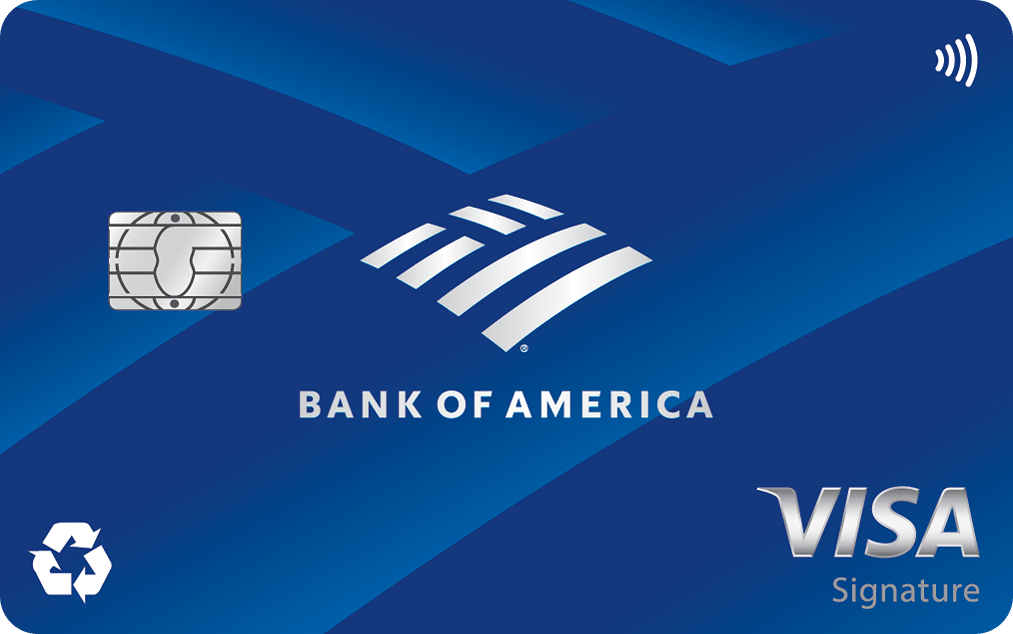 4.1
FinanceBuzz writers and editors score cards based on a number of objective features as well as our expert editorial assessment. Our partners do not influence how we rate products.
Apply Now
on Bank of America's secure website
Read Card Review
Intro Offer
Earn 25,000 online bonus points after you make at least $1,000 in purchases in the first 90 days of account opening - that can be a $250 statement credit toward travel purchases