Early retirement? That's the good life. Imagine waking up every morning able to do whatever you want — without having to go to work!
While you might think early retirement is little more than a passing dream, we don't think so. What if you could retire early… without a 6-figure salary or working any harder? What if you could avoid working during your golden years and spend your time doing only what you love?
Call us crazy, but we think it's actually possible. The secret? Work smarter, not harder. With a few simple tricks to help you invest, save money, and avoid unnecessary expenses, retiring early could be a reality for you. 
Cancel your car insurance
We've got bad news. You could be wasting $500 every year on overpriced, second-rate car insurance. And you should probably cancel your existing insurance right now, because there's something much better.
This new tool from FinanceBuzz can tell you if you're overpaying for your car insurance in just a few clicks. We match drivers with companies that report saving drivers up to $500 or more per year when they save! Each driver's savings will vary by driving history and how many discounts you're eligible for. And once you try it out, you'll never have to look for affordable insurance again because we find you the lowest rates that other companies can't match.
Oh, and it's also free. And come on — you can't tell us you don't want to save up to $500. To find out if you're losing up to $500 or more a year, just enter your zip code here, answer a few questions and see if you're overpaying. It takes less than 2 minutes.
Get $10 to Start Investing in Tesla, Apple, Amazon, and Other Companies
An important first step towards early retirement can be to come up with an investing strategy. Even if you decide not to invest a lot of money, you don't have to let that stop you from getting started — you can start investing with $5 or less.
Stash was built to help beginner investors get started. You can buy fractional shares (partial shares) in companies that are household names like Apple, Google, Amazon, and more1 . Normally a single share of these companies could cost hundreds or even thousands of dollars, but you only need as little as $5 to get started with Stash.
You can consider opening an IRA so that you can enjoy the tax benefits that come with these retirement accounts. Stash also offers tools and guidance to help you along the way.
As a bonus, Stash will give you $10 to invest after you deposit $5 or more into your personal portfolio.4
Want even more tools and guidance? If you choose the Stash+ plan2 when signing up, you can earn 2x stock rewards when you spend on eligible purchases!3
Paid Non-Client Promotion
Refinance your home while interest rates are at historic lows
One of your biggest monthly expenses is probably your mortgage. So much of your hard-earned money goes to paying for it every month. But what if there was a way to lower your monthly mortgage payment... or even pay it off faster?
If your credit score is good or excellent, you might qualify to save money on your mortgage by comparing lenders and switching by using Lower My Bills.
Just answer a few simple questions about your home and finances, and Lower My Bills will try to match you with lenders who could help you refinance. Filling out the form takes less than 3 minutes, and it won't affect your credit.
Borrow up to $50,000 and crush your debt
Sometimes you just need a little extra cash. Whether it's to pay for an unexpected emergency (like medical bills) or to fund a purchase you didn't see coming, a personal loan could help.
This personal loan from Figure lets you borrow up to $50,000 to do just that — all from the comfort of your home. The application process is quick, convenient, and 100% online. You could get approved in minutes, with funding in as little as two days.
Just answer a few questions about yourself and in a couple of clicks, Figure will provide your prequalification rate. Figure has even been featured by Forbes, Bloomberg, and the New York Times, so you know you're in good hands.
P.S.: Getting pre-qualified doesn't affect your credit score, but a minimum credit score of 680 is required to be approved.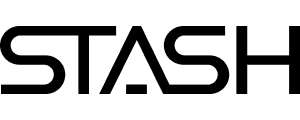 Stash Benefits
Get $20 to make your first investment6
Invest in stocks, bonds, and ETFs
Fractional shares available
Start investing with just $5
Paid Non-Client Promotion