Whether you already live in the Northeast or it's your dream destination, the region has plenty to offer retirees: it has beaches, mountains, metropolises, and quaint villages — not to mention an abundance of quality amenities.
There are tens of thousands of cities in the Northeast to retire to, and many of them are well within the average retiree's budget; but the area also has an earned reputation as one of the more expensive regions in the U.S.
If you're looking for an affordable Northeastern retirement (or even early retirement), you might need to cross these 12 increasingly expensive cities off your list of future hometowns.
Boston, Massachusetts
Boston isn't just one of the most expensive cities in the Northeast. According to one study from late 2022, rent in Boston was more expensive than in any other city in the country besides New York City. 
If your heart is set on the Boston area, consider checking out more affordable cities, like Lynn and Salem.
Pro tip: Not everyone will have to avoid Boston. Consider evaluating your financial wellness to see how you compare to the average American.
Burlington, Vermont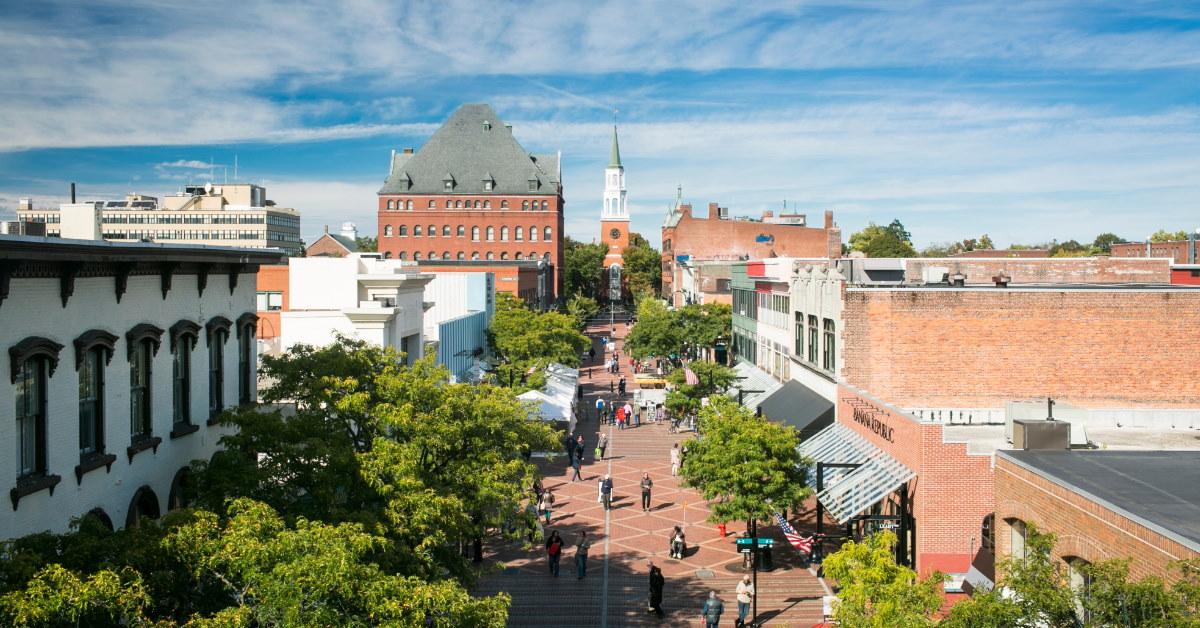 Life in Burlington, Vermont, is an average of 16% more expensive than elsewhere in America. 
The city's expensive housing costs contribute the most to the high cost of living: The median rent in Burlington is $1,381 while the median home value is around $338,000. Both figures are well above the national median.
If you're committed to retiring near Lake Champlain, your wallet might prefer a smaller, more suburban community, like Swanton to the north.
Cambridge, Massachusetts
Unfortunately, Boston's suburbs aren't always less expensive than living in the heart of the city itself — especially not Harvard's home, Cambridge. 
The median rent in this city of over 100,000 people is a staggering $2,388, and a key reason Cambridge's cost of living is 73% above average.
Cape Elizabeth, Maine
Cape Elizabeth is a suburb of Portland, Maine's biggest city. 
It's also home to multiple historic lighthouses, seaside parks, and beautiful islands, which helps explain why its real estate is in high demand: The median value of a home in the city is twice that of the national median. 
Looking at homes in a mid-coast city like Camden can keep you on Maine's coastline without breaking your retirement budget.
Hanover, New Hampshire
Hanover is the home of Dartmouth College, and while the area isn't as expensive as Harvard's hometown of Cambridge, it definitely isn't cheap. 
The median rent is $1,695 while the median home costs over $577,000.
Prices that high made Hanover's housing market the fifth most expensive in the state in 2021 — and ensured Hanover was the only non-coastal town to make the top five.
Jersey City, New Jersey
Jersey City is located just across the border from New York, but the New Jersey town might as well be part of NYC based on its high prices. 
Housing costs in Jersey City are nearly 75% higher than the country's average. Depending on the neighborhood you live in, that could mean you'd pay between $1,600 and $2,380 in rent.
If you plan to spend much time in NYC, you might as well live in the Big Apple instead of Jersey — gas, commuter fare, and other transportation costs are 10% higher in Jersey City than the national average.
Nashua, New Hampshire
If you prefer peaceful riversides to crowded beaches, you might have looked at homes near Nashua, New Hampshire. The city marks the meeting point of the Merrimack River and one of its tributaries, the Nashua River, and much of the watershed area is still heavily forested.
Unfortunately for budget-conscious retirees, the city's median rent is around $1,416. Proximity to Boston and low taxes have driven up housing costs. 
Living in a suburb like Pelham instead of Nashua keeps you close to the river while saving you a few hundred dollars on housing.
Norwalk, Connecticut
Norwalk was first established as a town in 1651, where residents planted flax and built farms. 
Today, Norwalk's beautiful coastline stretches and proximity to NYC are its major draws. While the city is definitely cheaper than New York City itself, the median rent is still quite high at $1,750.
Ocean View, Delaware
With a population of fewer than 3,000 people, Ocean View is one of the smallest cities on our list. More people flock to the area during the summer to enjoy the cozy village vibes and lovely ocean views. 
If you value your money, you should probably join the day-trip visitors rather than the permanent Ocean View residents: The median rent payment is more than $1,700.
Old Greenwich, Connecticut
Old Greenwich is just one neighborhood in the city of Greenwich, Connecticut, and its zip code is one of the most expensive in Connecticut. 
Like many of the most expensive cities on our list, Old Greenwich is located on the coast, and most Old Greenwich beaches are accessible only to residents. 
If you'd rather not buy a $1 million home as the price of beach entry, drive up from your more affordable home elsewhere in Connecticut, then purchase a pass online for beach access.
State College, Pennsylvania
State College is a central Pennsylvanian town of around 40,000 people. It's about halfway between Pittsburgh and Philadelphia, and (in case the name didn't give it away) it's also the site of Pennsylvania State University's main campus. 
The city's median rent of $1,112 is below the national median, but you can do better: For instance, Harrisburg is located an hour and a half to the southeast and has a median rent of only $867 a month.
Pro tip: If you'd be more comfortable with additional income streams, we've written about plenty of ways to make extra cash.
Bottom line
Even if you're doing better than average financially, you might still be priced out of some popular cities in the expensive Northeast. 
Here's the good news: With a little research, you can still find your retirement home near one of them. 
Now that you know where you shouldn't bother to look, you can direct your time and attention toward finding places that meet both your budgetary and lifestyle goals for retirement.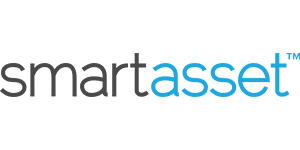 Smart Asset Benefits
Get matched with fiduciary financial advisors
Advisors are vetted and certified fiduciaries
Take the mystery out of retirement planning
Their matching tool is free
FinanceBuzz doesn't invest its money with this provider, but they are our referral partner. We get paid by them only if you click to them from our website and take a qualifying action (for example, opening an account.)