In the past, those hoping to break into tech often had to move to expensive cities, such as San Francisco or New York. However, things have changed.

Now, several other cities across the U.S. have emerged as new and growing technology hubs. Many of these places offer a more affordable cost of living and can help you lower your financial stress.
Whether you're a recent graduate looking to break into the tech industry or a seasoned worker thinking about a move, here are 10 underrated cities to consider. 
Note: All salary data is from the U.S. Bureau of Labor Statistics (BLS).
10. Baton Rouge, Louisiana
If Southern charm speaks to you, Baton Rouge, Louisiana, is also emerging as a hot technology market for those looking to break into the industry.
Major players, such as IBM and Deloitte, have offices in the Louisiana capital. The average tech worker makes $74,100 annually and gets to enjoy a lower cost of living as well.
9. Nashville, Tennessee
Nashville is known for its thriving music scene, but it is also making a name for itself in the technology industry.
The area has an array of tech companies for prospective employees to choose from. Giants in the tech industry, such as Dell and Oracle, have set up shop in the city.
On average, technology workers in Nashville make $79,680 annually.
8. Madison, Wisconsin
Wisconsin's capital has a thriving startup scene that tech workers may want to consider if they don't mind cold and snowy winters. 
The area is particularly saturated with technology jobs in biotech and health care.
Large businesses — like health care software company Epic Systems, American Family Insurance, and American Girl — all have their headquarters in the area.
Workers in the technology sector earn around $85,130 on average in Madison.
7. Tempe, Arizona
Tempe, Arizona, sits just east of Phoenix and is home to Arizona State University. Several tech giants — including Amazon and DoorDash — have opened offices in the area.
Tech workers in this area make an average of $93,570 annually.
6. Chicago, Illinois
Tech-savvy Midwesterners and others might find plenty of opportunities in Chicago.
Major technology industry players — such as Google and Salesforce — have set up regional offices in Chicago. Other massive companies that need tech help, like United Airlines, also have headquarters in the city.
On average, technology workers in Chicago make about $95,610 annually.
5. Austin, Texas
In recent years, Austin has been gaining a reputation as a trendy and affordable (compared to California) spot that attracts many young professionals.
If you're interested in a technology job, several major players have put down roots in the area, including Apple, Dell, and Tesla.
On average, technology workers in the area make $97,020 annually, and they also get to enjoy a lower cost of living than in many other tech hubs in the U.S.
Pro tip: Do you want to retire early? Getting a good-paying job in an affordable city can provide you with the savings you need to build a large nest egg.
4. Trenton, New Jersey
Trenton, New Jersey's capital city, is conveniently located near major cities such as New York and Philadelphia. It offers a growing tech scene and a significantly lower cost of living than its neighbors.
On average, technology workers in Trenton make $103,420 annually.
3. Boulder, Colorado
Boulder is a great place for the tech-savvy to settle down. The area has one of the country's highest concentrations of technology jobs. Several tech giants have presences in the area, including Google and IBM.
Tech workers in Boulder make an average of $109,780 annually.
2. Baltimore, Maryland
Those hoping to work in tech on the East Coast don't have to flock to New York City or Boston. Baltimore has emerged as a technology hub in recent years.
The city has large transportation, engineering, and manufacturing industries, so technology workers of all sorts should find some options in the area.
On average, tech workers in Baltimore make about $113,200 annually.
1. Washington, D.C.
If you happen to be interested in both technology and government, Washington, D.C., might be the place for you. In fact, the industry is one of the area's major employers.
People working in these fields in the District of Columbia make an annual average salary of $117,730 a year.
Bottom line
Many tech jobs are now completely remote, so hopefuls don't necessarily have to uproot their lives and move to a tech hub to land a great gig.
However, making one of these growing markets your home base may put you in a better position for landing lucrative jobs.
Living in a city with many job opportunities might make you feel a bit more secure as you prepare for a possible recession.

Search Over 80,000 Care and Service-Related Jobs
Connect with paying families looking for care and service-related work. Available jobs include child care, tutoring, senior care, pet care, and housekeeping.
Sign up for Care.com now
Earn Great Pay Working From Home
Free 3-class intro teaches you how to launch a bookkeeping business
Access the training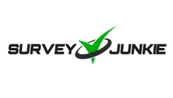 Earn Cash Taking Surveys
Join a community of 20M+ lifetime members who have been paid $76 million to date.
Sign up today