Starting your own business puts you in control over your income and working life. It could provide the flexibility you want and the funds you need to accomplish your goals both now and in the future.
But determining how to start a business and what types of companies to focus on can be a challenge. Fortunately, there are several different ‌enterprises with low startup costs and overhead that have the potential to be very profitable.
Here are 10 ideas for potentially profitable businesses that you could start in 2023.
Tutoring
Tutoring requires little to no upfront expenses to get started — other than the costs of any materials you'd need to provide tutoring services, such as textbooks or a computer or tablet. You'll likely need a degree in ‌study you'll be tutoring people in, though, and may need to spend some money on marketing to find interested clients.
Once you get your tutoring business off the ground, the profession can provide a flexible schedule and can be quite lucrative. The Bureau of Labor Statistics indicates the median annual wage for tutors and teachers is $40,590, but tutors in specialized fields have the potential to make much more. For example, an LSAT tutor — a tutor who helps people to prepare for the law school entrance exam — makes a national average salary of $79,284 per year according to ZipRecruiter.
Accounting
Accountants and auditors earned a median annual salary of $73,560 as of 2020, and the median wage of people within this industry came in at $35.37 hourly, according to the Bureau of Labor Statistics. As a result, this could be a profitable business to operate, as the startup costs could be minimal. You could get started with just a computer and relevant software programs.
If you want to become a certified public accountant, which adds to your expertise and credibility, there are significant costs, though. For example, the Minnesota Society of Certified Public Accountants estimates the cost of becoming certified at over $3,000, including a self-study review course. This is after earning a relevant bachelor's degree.
Transcription
Transcription is taking audio or video recordings and writing out what's being said. The pay for transcription work depends on the type of data being transcribed. Bureau of Labor Statistics reports medical transcriptionists earned a median salary of $35,270 per year in 2020. However, court reporters can earn much more, with a median salary of $61,660 during the same year.
As the Bureau of Labor Statistics explains, community colleges and technical institutes generally provide training for transcriptionists. For certain roles, such as court reporter, you may also need to obtain special certification through a state licensing exam. You may also want to invest in specialized equipment, such as a foot pedal, to speed up the transcription process.
Cleaning service
Janitors and building cleaners had a median annual salary of $29,080 in 2020, whereas maids and housekeeping cleaners earned a mean annual wage of $28,1010. If you opt to own a cleaning franchise, rather than actually providing services yourself, you may be able to make much more. However, even purchasing a smaller cleaning franchise could cost as much as $15,000, so you may want to build your business slowly from the ground up.
Managing your business expenses
Regardless of the business you choose, you'll have start-up and ongoing expenses to deal with. Here's an excellent business credit card we recommend:
Ink Business Unlimited® Credit Card
This card offers unlimited 1.5% cash back on every purchase, so you're rewarded for every purchase. Its $0 annual fee makes it an affordable option, and its welcome offer allows you to earn $900 bonus cash back after you spend $6,000 on purchases in the first 3 months from account opening.
Another unique feature of this card is that it has a 0% intro APR for 12 months on purchases (then 18.49% - 24.49% Variable). Businesses and side hustles can be expensive to get up and running, and the intro APR can help you get started on the right foot (and you could earn the welcome offer for an extra boost).
Apply now for the Ink Business Unlimited® Credit Card
Find out more in our full Ink Business Unlimited credit card review.
Food truck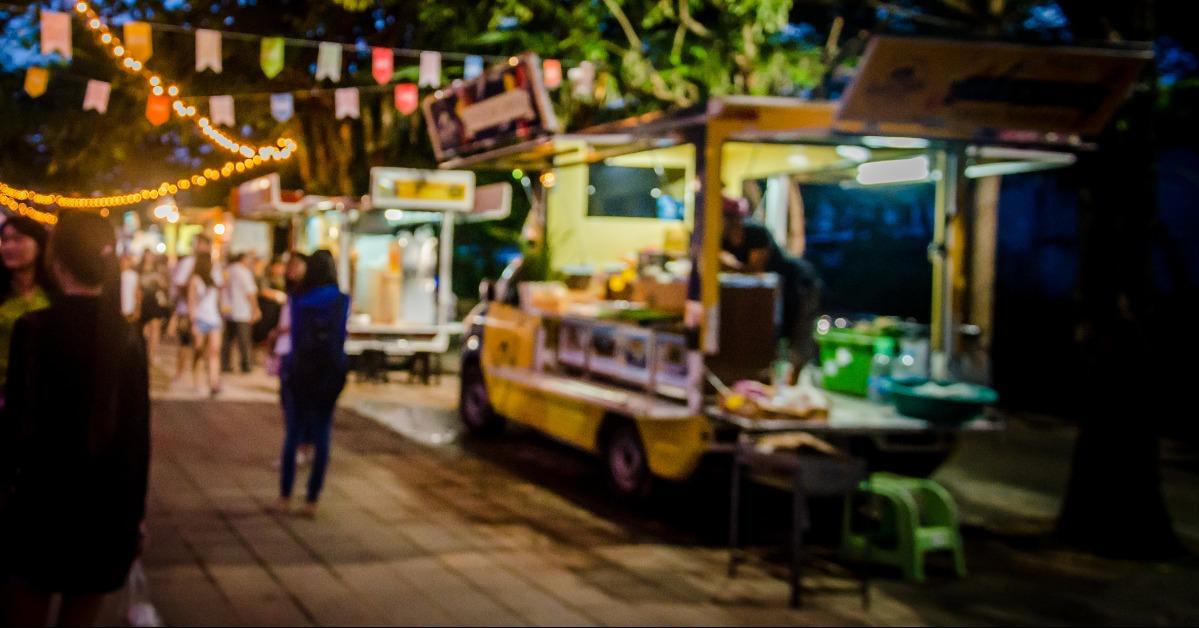 According to a survey from Food Truck Empire, more than 85% of people who operate food trucks full time generate over $100,000 in annual gross revenue. The startup costs are a bit higher with this business choice, though, as the typical food truck owner spends between $70,000 and $80,000 to acquire their truck, customize it, and fulfill permitting and licensing requirements. However, some trucks could cost as much as $250,000.
Although these startup costs are substantial, the overhead is typically much lower than opening a restaurant.
Mobile car wash and detailing
MobileWash indicates that a mobile detailer who services two cars a day will earn an average of $23,976 per year. Start-up costs are also relatively low. You'll need cleaning supplies such as a steam cleaner, cleaning products, brushes, and towels. You may also want to invest in bookkeeping software and have some funds to advertise your new business.
You could become a partner in a service like MobileWash to start your mobile detailing business, but you would have to share your revenue. You can also build a business from the ground up. You'll need to invest in the equipment necessary to detail vehicles and develop and execute a marketing plan to find clients.
Personal training
Personal training also has relatively low overhead costs, though your expenditures would obviously be much higher if you need to purchase any exercise equipment or rent a location in which to provide training services.
Once you've got your business off the ground and built up a clientele, you could earn a good living as a personal trainer. According to the Bureau of Labor Statistics, the median pay for a fitness trainer or instructor was $40,510 in 2020. Typically, personal trainers need at least an associate's degree as well as specialized certification within the area of fitness they specialize in.
Services for new and soon-to-be parents
There are many services you could provide to new parents, and getting started offering them typically requires low upfront expenses on your part. Two popular options include working as a birth doula or as a lactation consultant.
Birth doulas could make around $86,400 per year in big cities with a high cost of living, according to the International Doula Institute. In smaller towns where costs are lower, doulas could earn around $28,800 to $57,600 annually. Doulas generally need to attend birth training workshops to learn the necessary skills.
Lactation consultants earned an average of $86,828 per year as of February 2022, according to Salary.com. You'll need clinical training to become a lactation consultant, which is offered by many community colleges and extension programs.
Expect an irregular schedule if you choose one of these businesses, as babies come when they want to and labor times can be unpredictable.
Consulting
Have expertise you've developed from your work experience? Consulting can be one of the most lucrative businesses to start. The national median base pay for consultants in the U.S. is around $78,455 per year, according to Glassdoor.
You will typically need at least an advanced degree as well as proven work experience in the industry in which you are consulting, though. And you may need a large network of people who view you as a trusted expert in order to find consulting work.
Virtual assistance
Virtual assistants provide a wide variety of services, and you can often work directly from home for individuals and businesses across the globe. You'll need minimal equipment, such as a computer and internet connection, to get started, so upfront costs are low.
Glassdoor reports that virtual assistants make a median salary of $37,018 per year across the U.S. The training you'll need depends on the type of assistance you'll provide. You may need certifications in your industry, as well as an associate's or bachelor's degree to be considered for virtual assistant positions.
FAQs
What are the most successful small businesses?
The most successful small businesses are those started by an entrepreneur with a solid business plan. Tutoring, accounting, transcription, running a cleaning service, and owning a food truck are all among the businesses that could potentially be profitable. However, a lot depends on the skill level, training, and business acumen of individual company owners.
How long does it take for a business to become profitable?
The length of time it takes for a business to become profitable depends on many factors, including the startup costs, the demand for the product, and the business owner's ability to connect with potential customers and sell them on the product or service.
How do you decide which businesses to start?
There are many factors to consider when deciding on which businesses to start. Some of the key considerations include startup costs, level of training or certification required, demand for the product or service in your local area, and your interest in operating a particular type of business.
It's important to make sure you have the requisite training, comply with all federal, state, and local regulations, and that you have an interest in running the business successfully for the long-term — or believe you can find a buyer for it.
Bottom line
Ultimately, your ability to succeed with these or other businesses will depend upon your knowledge of the local market, your skill level, and how solid your plan is for reaching potential customers. The key is to focus not just on how to make money, but on how to build a business that will provide the consistent income you need over the long term.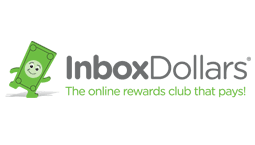 Inbox Dollars Benefits
Get a $5 bonus when you register with your email
You could earn money by taking surveys or making online searches
Over $80 million paid to members so far - how much can you earn?