Remote work is here to stay. The pandemic hastened its adoption, and while the drive to return to the office has gained momentum, remote work isn't going anywhere.
In fact, more than 25% of high-paying jobs are expected to be remote by the end of 2022, according to Ladders.
In the past, some people viewed remote work as a "career killer." But you don't have to sacrifice high wages just because you prefer to work from home.
If you've got the experience, here are nine remote jobs that will net you a six-figure salary and help you move beyond living paycheck to paycheck. All salary figures come from the U.S. Bureau of Labor Statistics..
Financial manager
Median annual salary: $131,710
A company's financial manager is in charge of the organization's long-term financial health. Among their many duties are accounting, budgeting and forecasting — they have to oversee and direct all the financial activity of a company.
Ideally, they should have a bachelor's degree and five years of experience in a business or financial occupation.
Human resources manager
Median annual salary: $126,230
HR managers develop, direct and oversee policies and strategies on behalf of a company's human resources department. Sometimes, they head up multiple departments themselves.
The core of their job is to make sure employees adhere to a company's standards. A bachelor's is required at the minimum. A master's might be necessary for more senior positions.
Advertising, promotions, and marketing managers
Median annual salary: $133,380
Advertising, promotions, and marketing managers lead teams, develop strategies and helm campaigns to drum up interest in a product.
Research and analysis are critical parts of the job. They also need at least a bachelor's degree and experience in advertising, marketing or sales.
Sales manager
Median annual salary: $127,490
Sales managers are in charge of the entire sales operation of a company or organization. Their job is to make sure the sales team hits their quotas while developing and maintaining relationships with clients.
They will also be expected to produce reports for an executive board regularly. You generally need to have a degree in business or a related field to get this job.
Pro tip: If you land one of these high-paying remote jobs, don't spend the extra cash you are earning. Instead, pay down your debts so you can build a stronger financial foundation.
Computer network architect
Median annual salary: $120,520
Computer network architects are IT pros who design and create data communication networks for a company.
They need a bachelor's degree and experience in areas such as computer networking, programming, and security.
Information security analyst
Median annual salary: $102,600
Information security analysts are the first and last line of defense when it comes to protecting a company's computer software, networks, and systems. They deal with any threats that rear their ugly head.
Workers in this position need a bachelor's degree in a computer science field and experience. It's also a good idea to get certified.
Software developer, quality assurance analyst, or tester
Median annual salary: $109,020
Software developers design computer programs and applications. Quality assurance analysts and testers look for bugs in these technologies and report them.
Typically, you need a bachelor's degree in computer and information technology, although a master's may be required in some cases.
Public relations or fundraising manager
Median annual salary: $119,860
Public relations managers help shape the message and public image of their companies. Fundraising managers head up campaigns to bring in more money for their organization.
A bachelor's degree is required, and sometimes a master's. You also need years of experience to reach this level.
Database administrators and architects
Median annual salary: $101,000
Database administrators and architects create the systems that store data and keep it away from hackers and other bad actors.
This job typically requires a bachelor's degree in computer and information technology.
Bottom line
Working from the comfort of your own home — or from anywhere you want, really — doesn't mean you have to slash your salary to ribbons. There are plenty of six-figure jobs for remote workers who have the right experience and qualifications.
Making more money can help you eliminate money stress. Generating that extra income while working from home is truly a dream come true for many workers.

Search Over 80,000 Care and Service-Related Jobs
Connect with paying families looking for care and service-related work. Available jobs include child care, tutoring, senior care, pet care, and housekeeping.
Sign up for Care.com now
Earn Great Pay Working From Home
Free 3-class intro teaches you how to launch a bookkeeping business
Access the training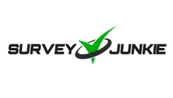 Earn Cash Taking Surveys
Join a community of 20M+ lifetime members who have been paid $76 million to date.
Sign up today