As you plan your retirement, you may be thinking about moving to a beach town to enjoy your retirement years near the sand and water.
But beach towns can get expensive depending on real estate costs, taxes, and other factors.
So if you're trying to save money in retirement, here are a few beach cities to consider that can also be affordable.
Biloxi, Miss.
Biloxi, which is located on the Gulf of Mexico, maybe a good option for its affordability when it comes to housing. Visiting before retirement may cause you to want to grow your wealth faster to get to retirement as quickly as possible.
The median sale price was $237,000 in April, according to Redfin, with the number of houses selling above the list price in decline.
Mississippi's tax laws are also friendly to retirees. You won't have your Social Security or any potential pension taxed and property taxes are relatively low compared to the rest of the country.
Myrtle Beach, S.C.
Myrtle Beach may be a good option if you want a place on the Atlantic coast.
You can get a home for a median sale price of $273,000. Surprisingly, multiple offers are rare so you may not have to compete as you would in other cities with hotter housing markets.
You can also feel comfortable if you're moving from a larger city as other residents moving to the area come from East Coast cities like Boston, New York, and Washington, D.C.
And while your Social Security and pension are partially taxed, property taxes are below the national average, which can help you save money.
Vero Beach, Fla.
Another East Coast easy town is Vero Beach, which is one of the more affordable options you may want to try in Florida.
The area had a median home sale price of $352,500 in April, which was down from the previous month. It's also seen an increase in the number of days on the market, which could make it less competitive for you to find a home.
Florida is one of nine states that does not tax income, making it more affordable if you're on a tight budget in retirement. The state also doesn't tax things like groceries or prescription drugs if you're worried about ongoing tax costs.
Mobile, Ala.
Like Biloxi, Mobile also sits on the Gulf Coast, which may be appealing to you in your beach home search.
The median sale price for a home in Alabama was $189,900 in April with a 7.4% year-over-year decrease that can help you stay financially healthy with some extra cash in your pocket.
Be aware that while Social Security and pensions are not taxed, you will be taxed on any withdrawals you make from retirement accounts.
Corpus Christi, Texas
Along the Texas coast of the Gulf is Corpus Christi with attractions like a naval museum and the Texas State Aquarium to keep you busy in addition to the beach.
You can get a home in Corpus Christi for a median sale price of $275,000, which is a 3.5% decrease compared to last year. And it's a popular relocation spot for Texans with residents from Austin, San Antonio, and Dallas making up the bulk of recent transplants.
Social Security, pensions, and retirement account withdrawals are not taxed in Texas, which may be a big incentive if you rely on those options for income.
Lincoln City, Ore.
Lincoln City may be a bit more expensive than other cities on this list, and surprising to see, but it is also a gem if you prefer to stay by the water in the Pacific Northwest.
The median sale price for a home in the city was $529,500 in April, which declined 5% compared to a year earlier. That may be good news if you want to move there now.
The good news is that Social Security is not taxed, but you'll have to balance that with your retirement withdrawal income being fully taxed.
Milton, Del.
If you don't mind a mild winter and the change of seasons in your beach town, check out the Delaware Bay town of Milton. Milton has a charming downtown and is the home of the Dogfish Head Craft brewery.
The median sale price for homes in April was $440,000 and the town saw a slight decrease in home prices from the previous year.
You will be partially taxed on retirement withdrawals and your pension, however, your Social Security will not be taxed. And Delaware has zero sales tax on all purchases, which can save you some extra money.
Crescent City, Calif.
You can find affordable beach towns in California if you decide to stay on the West Coast. Finding the right one will have you crunching numbers to see if you can retire early. 
Crescent City in northern California had a median sale price of $341,000 in April, which can still work within your budget depending on the home you choose.
One issue you may have with California is taxes, which are higher than in other states. So remember to factor in taxes on Social Security and pensions as well as retirement withdrawals.
Bottom line
There are plenty of beachy places if you're going to retire soon, but they should all be waiting for you if you still need to grow your wealth before reaching your golden years. 
Make sure you make an estimated budget before you retire so you know how much you can afford to spend each month so that you don't have to earn extra income while in retirement.
And don't forget to factor in everyday items like groceries and utilities as well as one-time costs such as travel.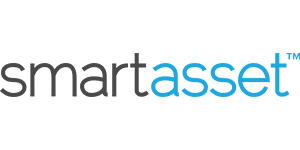 Smart Asset Benefits
Get matched with fiduciary financial advisors
Advisors are vetted and certified fiduciaries
Take the mystery out of retirement planning
Their matching tool is free
Paid Non-Client Promotion