Retirement is an exciting time in life. 
You've worked hard for many years — and hopefully had enough time to grow your wealth. Now, you've finally reached an age where you can enjoy life in a more leisurely manner.
Once you retire, you are no longer tied to your place of employment. For many people, that means it is time to start looking for a new place to call home.
When thinking about where to settle down, a fun and safe city might be near the top of your wishlist. Here, we set out to find cities with low violent crime rates and thriving communities with a range of amenities.
Following are 13 of the safest and most vibrant cities to retire to in the U.S.
State College, Pennsylvania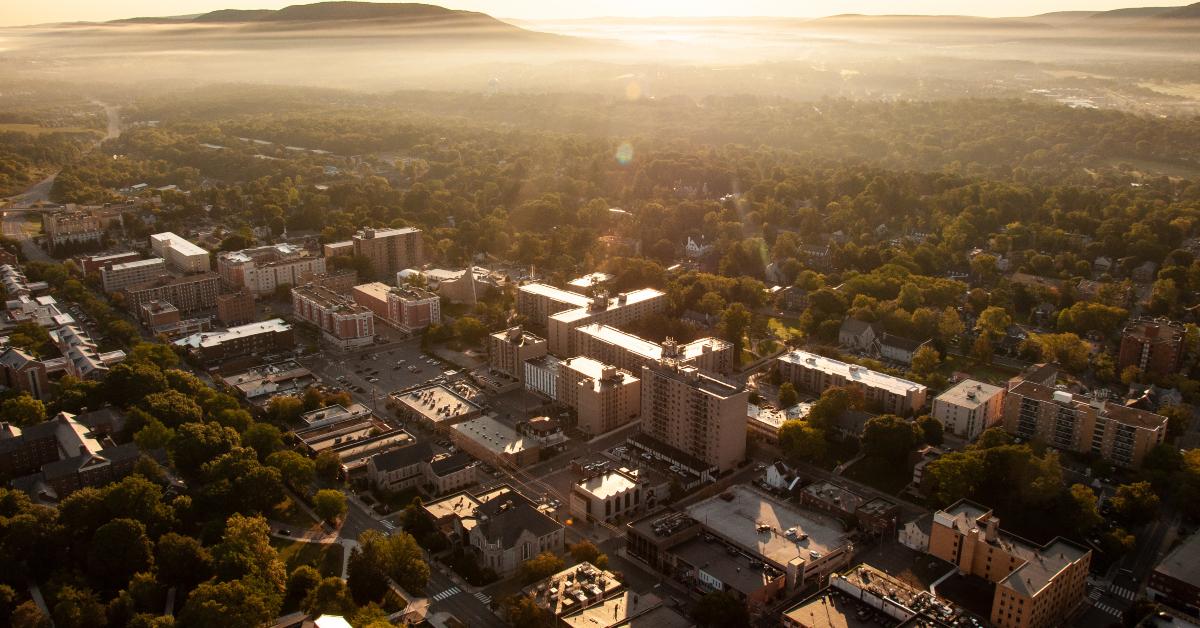 Population: 163,681
Home of Penn State University, State College boasts a lower violent crime rate than the median among U.S. cities. That's true of each city on this list.
You'll love State College's buzzing atmosphere thanks to the college scene. And you will find yourself right at home if you're a college sports enthusiast.
Glens Falls, New York
Population: 124,339
Glens Falls is situated near the scenic Adirondack Mountains. It is a charming city with a rich history and abundant natural beauty.
The city offers a variety of outdoor activities, such as hiking, fishing, and skiing. With a vibrant arts scene, diverse dining options, and a welcoming community, Glens Falls provides a perfect balance of small-town charm and outdoor adventure.
Naperville, Illinois
Population: 148,754
Naperville is a suburb of Chicago. It's a safe and welcoming city that offers a high quality of life and top-ranked schools, beautiful parks, and a buzzing downtown area.
Residents enjoy a range of recreational activities and plentiful dining options.
Wausau, Wisconsin
Population: 162,956
Wausau is nestled along the Wisconsin River in the picturesque heart of the state. It offers a blend of natural beauty and urban amenities.
Known for outdoor recreational opportunities and a friendly community, Wausau offers a lovely atmosphere with a range of activities for residents and visitors alike.
Cambridge, Massachusetts
Population: 2.4 million
Cambridge is a vibrant city renowned for its prestigious universities, including Harvard and the Massachusetts Institute of Technology.
The city offers a rich intellectual and cultural environment, with numerous historic sites, museums, and art venues. It is known for its innovative spirit and lively blend of academic pursuits, technology, and creative industries.
Cambridge has a higher cost of living than many other places on this list. But if you have a high level of financial fitness, it is worthy of consideration as a place to retire.
Note: Cambridge has less violent crime than the national median, but its rate of property crime is above the median. Consider investing in a home security system to prevent theft.
Yonkers, New York
Population: 206,680
Yonkers is located just north of New York City and offers a unique blend of suburban living and urban amenities.
Known for its rich history, Yonkers boasts a diverse population, picturesque Hudson River views, and a range of cultural attractions.
Residents enjoy access to parks, shopping centers, and convenient access to nearby Manhattan.
The Villages, Florida
Population: 132,914
The Villages is a unique retirement community known for its active and engaging lifestyle.
Located not too far from Orlando, you'll find an abundance of amenities here, including numerous golf courses, recreational centers, and social clubs.
The community creates a welcoming and fulfilling environment full of retirees.
Wenatchee, Washington
Population: 120,654
Nestled near the stunning Cascade Mountains, Wenatchee is a hidden gem for outdoor enthusiasts.
With the Columbia River flowing nearby, Wenatchee offers abundant opportunities for outdoor recreation. The city also boasts a thriving arts scene, local wineries, and a warm community spirit.
Note: Wenatchee, though fairly free of violent crime, has a rate of property crime higher than the national median. Once again, consider a home security symptom to deter theft.
Frisco, Texas
Population: 227,528
Frisco is a rapidly growing city in the Dallas-Fort Worth metroplex that offers a dynamic blend of suburban and urban living.
Known for its top-rated schools, world-class sports facilities, and thriving business community, Frisco provides residents with a high quality of life. You will find diverse shopping and dining options and various recreational activities.
McKinney, Texas
Population: 214,302
McKinney is located just north of Dallas and combines historic charm with modern amenities.
With its beautifully preserved downtown square, funky arts scene, and excellent schools, McKinney offers a friendly atmosphere. Residents enjoy a range of recreational activities and dining options in this rapidly growing city.

Portland, Maine
Population: 539,924
Portland is located along the rugged coast of New England. It exudes coastal charm and cultural richness.
Known for its picturesque waterfront, historic Old Port district, and renowned seafood culinary scene, Portland offers a perfect blend of natural beauty, arts and music, and a thriving craft beer culture.
Glendale, California
Population: 184,906
Glendale sits at the southeastern end of the San Fernando Valley. It has a well-regarded arts and entertainment scene.
You will also enjoy its proximity to Griffith Park, which is often compared to Central Park in New York.
Santa Clarita, California
Population: 217,003
Santa Clarita is located in the picturesque Santa Clarita Valley. It offers a perfect blend of suburban living and natural beauty.
With its pristine parks and scenic hiking trails, Santa Clarita provides residents with a high quality of life and a lot of fun activities. The city also boasts top-rated schools and a thriving entertainment industry.
Bottom line
Finding a city with a super-low crime rate is a key consideration for retirees seeking a safe and peaceful environment.
Whether seeking historic charm or a great arts scene, retirees can pick a place on this list to settle down and enjoy their golden years with peace of mind and a sense of security.
Whether you plan to retire early or years from now, the cities on this list are good candidates to call home.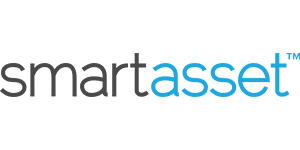 Smart Asset Benefits
Get matched with fiduciary financial advisors
Advisors are vetted and certified fiduciaries
Take the mystery out of retirement planning
Their matching tool is free
Paid Non-Client Promotion