Unexpected expenses like car repairs or dental bills can be discouraging, especially when emergencies happen back-to-back. While it takes work and focus, quickly rebuilding your savings (or building it for the first time) is possible if you get creative and make changes.
If you need to save $1,000 fast, keep reading for some strategies to help you jump-start your journey toward becoming a saver. Some strategies are simple, like getting rid of unused subscriptions or selling items you don't need, while others can take more planning, like cutting your spending, creating a budget, or picking up a side hustle.
Strategize your shopping
Shopping strategically can take a little more work than just popping into the store for one or two items. Creating a plan ahead of time can help ensure you aren't spending more than what you need.
Use a list
Create a grocery shopping list and stick to it to help you avoid impulse purchases that eat into what you could be saving. Shop for store brands when possible, and compare unit pricing to get the best deals. Try to buy produce that's in season since you'll often find good deals on abundant fruits and vegetables.
Sign up for reward programs
Many stores offer additional savings if you sign up for their loyalty program and opt-in to email or text communication. If your loyalty program includes gas rewards, that can be a great way to spread your savings even further.
Take advantage of coupons and sales
Pay attention to store circulars and weekly coupons. Many stores offer deals before a holiday, but real savings can be found after holidays when stores need to make room for new merchandise. Remember only to buy what you need and can reasonably use. While you may want to stock up when you see a good deal, every dollar you don't spend in a store can help you get to $1,000 in savings faster.
Consider using a cash back credit card
If you're confident you can use credit responsibly, a cash back or reward credit card can be a great tool as you learn how to manage your money. Just make sure you pay off the balance every month. No amount of rewards can offset the interest you'll pay to carry credit card debt. We've even compiled a list of the best cash back credit cards in case you don't know where to start.
Create a budget
One of the best ways of determining where you can make progress on your saving goals is to set a budget. Knowing what you have coming in and going out each month helps you understand how much money you have left over and shows you places where you can cut back.
Budgeting doesn't have to be complicated. Start by tracking your income and expenses for a few months or review the past two to three months of bank and credit card statements.
Create a list of your income, including your paycheck and any side hustle earnings you reliably bring in. Don't forget to include unconventional forms of income like investment dividends, alimony, or Social Security payments.
Then, track your monthly expenses. Make sure you write down everything you spend in a month, like rent or mortgage payments, utilities, food, child care costs, car payments, prescriptions, insurance, and any debt or credit card payments. Keep an eye out for any infrequent expenses like insurance premiums or quarterly taxes.
Once you have your data, divide your expenses into necessities — like rent, food, and prescriptions — and wants — like eating out, shopping, and entertainment expenses. While certain things are nonnegotiable, like your rent or basic food budget, tracking your expenses will hopefully show you some places where you can cut back.
If you need more help setting up a monthly budget, you can check out these budget apps:
YNAB: YNAB allows you to create and maintain multiple budgets so you can reach your goal of $1,000 with ease. It also offers a free 34-day trial so you can try out the app and its features before committing.
Visit YNAB | Read our YNAB review
Digit: Digit regularly analyzes your bank account balance, upcoming bills, upcoming income, and recent spending to determine how much you can save per day in your Digit account. It also offers a free trial for 30 days.
Visit Digit | Read our Digit review
Start a side hustle
Consider starting a side hustle if you want to supercharge your savings timeline. While there are many to choose from, be sure to do some research before you dive in so that you find a side hustle that is worth your time.
Here are some of the most popular side hustles.
Sell items you don't need or want
Possibly one of the most obvious ways to come up with cash quickly is to consider selling things you already own. In-demand items like designer fashion, memorabilia, or musical instruments can quickly boost your savings account. Use one of the best online selling apps or marketplaces, like Facebook or Craigslist, to list items and find buyers.
Warning
When selling items, be cautious about giving your home address or identifying information to anyone you meet online.
Driving for rideshare services
If you enjoy driving and can be out during peak times, driving for a rideshare service like Uber or Lyft can be an excellent way to earn extra money. Before signing up, thoroughly research each company and consider adding rideshare coverage to your car insurance in case of an accident while driving a customer.
Consider food or other types of delivery
If you don't want strangers in your car but don't mind driving, consider signing up to deliver food and other essentials through a delivery service like GrubHub or DoorDash. You probably won't make enough to quit your day job, but delivering food for a few months can be a great way to earn extra cash.
Start freelancing
Many entrepreneurs and small businesses are looking for help with accounting, graphic design, or other tasks, so freelancing in your spare time can help you make extra cash. To get started, check out platforms like Upwork or Fiverr to put your talents to use.
Implement lifestyle changes
If you've had an unexpected expense crop up or are wondering how to save money quickly, it's tempting to cut as many of your expenses down to nothing to save as much as possible. You might see a lot of progress initially that way, but after a week or two, you'll probably feel deprived, and your spending will start to creep back up.
Instead, take small steps over time so your changes stick, and you can save more in the long run. In combination with the tips we've already given you, implementing these lifestyle changes will help you save that $1,000 with more ease.
Here are some suggestions on how to adjust your lifestyle to save money.
Cancel unwanted subscriptions
Maybe you have a gym membership that you haven't used in months, or you're paying for more streaming services than you have time to watch. Go through your credit card and bank statements to find subscriptions or memberships you no longer use and cancel them. Then, put the amount you saved directly into your savings account.
One app that can help with this is Rocket Money. On top of being a budgeting app, Rocket Money tracks your subscriptions and can cancel them for you if you have a Premium plan.
Visit Rocket Money | Read our Rocket Money review
Cook at home
Eating out can add up, so you could focus on preparing more food at home. Not only will you likely save money, but you're also more likely to have a healthier diet. But if you get takeout every night, don't try to go cold turkey and stop all at once. Instead, try to cut back by one or two nights a week and inch up slowly so you stick with it.
Find low (or no) cost entertainment
Look in local newspapers and online for free events or performances to help you get out of the house. Your local library is a great place to find and access physical media like books and magazines, digital resources like e-books and streaming services, and free classes. Some libraries even have adventure kits or hiking packs that you and your family can check out for some free fun.
Review your insurance policies
Review your home and auto insurance every six months to a year to see if you can save on your insurance costs. Check that your coverage still meets your needs, and compare costs across different companies. Ensure you take advantage of all available discounts and ask your insurance agent if you qualify for any new discounts.
Consider raising your deductible
Raising the deductible on your car insurance can help you save on your monthly bill. However, be cautious about doing this in case you end up in an accident and you don't have the funds to cover the deductible amount.
Get rates, offers & more from top rated insurance providers!
By clicking the button below I understand and acknowledge that this site uses site visit recording technology (provided by Trusted Form, Jornaya and Mouseflow)
Check Rates
Download apps to help boost savings
As your savings accumulate, you can use an app to help them grow. Not only will you get a mental boost by watching your account balance increase, but many apps also offer cash back rewards or bonuses for signing up that can help jump-start your savings.
Cash back apps
Apps and browser extensions like Ibotta and Rakuten can help save money on things you buy anyway, and those savings can supplement your savings account. While some apps help you find coupon codes or the best deal on items you were searching for, others provide cash back when you purchase through their platform.
Automated savings apps
Apps like Acorns or Chime allow you to set up automatic savings plans. Look for apps that have a "round-up" feature that rounds your purchase amount to the next whole dollar. The difference is placed in a savings account and can be a great way to grow your emergency fund since you don't even have to think about contributing each month. Research savings apps and read customer reviews before you sign up so you know what to expect.
How to maintain your savings momentum
Once you've hit your goal and saved your first $1,000, you can keep the momentum going.
Take advantage of the current high-interest rates and keep your money in a high-yield savings account. Find the highest interest rate available online so your hard-saved dollars can start earning money for you. Just make sure whatever bank you choose is insured by the Federal Deposit Insurance Corporation (FDIC) to protect your money in case of a bank failure.
Once your account is established, automate your savings by setting up automatic transfers from each paycheck into your savings account. It doesn't have to be huge  — even $20 per check can quickly add up to a nice balance, and you probably won't notice the money missing since it's automatically transferred to your savings account.
Keep trying to increase the amount you save each month. When you get a raise, tax return, or a cash gift, add it to your savings account and watch your balance grow.
Some people find it helpful to turn opportunities to save into a game. For example, challenge yourself to see how much you can save each month and try to beat your previous record, or whenever you save money on a purchase, put the difference into your savings account and see if you can find the best deal. You can even try saving any $5 bill you receive in change and transfer it into your savings account when you hit a certain amount.
FAQs
How can you save money when you're broke?
Saving money when you're broke is hard, especially if you can't cover your basic expenses. Do your best to set aside what you can each month, even if it's only some loose change. While it may take longer to reach your savings goal, be patient and keep doing what you can until your income increases.
How can I save $1,000 without significantly impacting my lifestyle?
The best ways to save money will be different for everyone but look for things that feel easy to accomplish. Some people may find selling unused items and canceling subscriptions to services like the gym or Netflix to help them reach $1,000 in savings faster, while others might choose to start a side hustle or drive for Uber or DoorDash. Experiment to find the method that works best for you.
Are there any apps or tools that can help me save $1,000 faster?
Yes, some apps can help you save faster. Some, like Rakuten or Ibotta, provide coupon codes or cash back rewards when you make everyday purchases through their app or browser extension. Others, like Acorns or Chime, help you save by rounding up your purchases and setting up automatic transfers into your savings account.
Can banks help me save $1,000 quickly?
Some banks offer high-yield savings accounts to help you grow your money faster, and some may offer sign-up bonuses to entice new customers. Be sure any bank you use is FDIC-insured, and read the account disclosures and fine print to understand any fees the bank may charge or policies that might affect your money.
Bottom line
Saving $1,000 may not happen overnight, but small, steady steps can help you reach your short-term savings goal faster than you'd think. Research different ways to help you save more, like changing your spending habits, taking on a side hustle, or using an app to help you earn cash back.
With whichever method you choose to help you save more, set up automatic transfers to your savings and create a plan to help you reach your financial goals.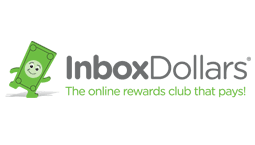 Inbox Dollars Benefits
Get a $5 bonus when you register with your email
You could earn money by taking surveys or making online searches
Over $80 million paid to members so far - how much can you earn?