If you frequently daydream about quitting your job in a dramatic fit of rage, it may be time to look for a new job.
But unless you find yourself in a "Jerry Maguire" or "Office Space" type of situation, storming out of your office is rarely as satisfying as it sounds, especially once the adrenaline wears off and reality starts to flood back in.
Sure, there are a few situations in which you could (and maybe even should) consider quitting your job without notice. But before you start cleaning out the office, here are some reasons you might not want to quit just yet.
You don't have another job lined up
It's a terrible time to quit if you don't have another job lined up first. That's doubly true if you're the sole source of income for your household and you're trying to stop living paycheck to paycheck.
Quitting without another job or a second source of income risks your housing, healthcare, and ability to afford necessities. Not to mention the time and resources you need to find a job you'll like more than your current one.
You don't have any other sources of income
If you already have a good side hustle or are making passive income from a stable investment, you might be able to get away with quitting your current job.
Run the numbers first to make sure your other income sources can keep you afloat while you job hunt. You can also start looking for part-time work before you quit. But until you land that gig, stick with your day job.
You haven't started planning for retirement
Common financial wisdom holds that once you hit retirement age, you should have 80% of your current income saved for each year you spend in retirement. Frankly, that's a hard number to hit, and the time you spend unemployed drastically decreases your saving power.
Plus, if your employer matches your 401(k) contributions, you might be able to retire early. Unless your work situation is unbearable, it's almost always worth staying as long as possible just to capitalize on that employer match.
You don't have an emergency fund
A car accident, medical crisis, or rent hike can happen anytime, not just when you're employed. Without a job, you might have to use your emergency fund for everyday expenses, leaving you with nothing to fall back on in an actual emergency.
You haven't used all of your vacation time
Some companies pay out unused vacation time or sick leave. If yours doesn't, don't let any hours you've accrued go to waste. You earned that time off fair and square. You can use your unexpected break to apply for new jobs and quit as soon as possible after your leave is up.
You're about to make a large purchase
Without a source of income, you'll have to use your savings, your credit card, or a loan to cover the cost of that new RV or home remodel.
Unless you're using one of the top 0% APR credit cards, interest rates can make your large purchase even more expensive than you'd planned. And once you burn through your savings, you'll be high and dry if an emergency strikes before you land a new job.
You're anticipating a major life change
Are you expecting a child, planning a wedding, preparing for a move, or finalizing an adoption? Quitting your job is the worst move you can make right now.
Most life events are expensive, whether you're filing for a separation or divorce or simply getting a new dog. Plus, it's often easier to cope with a massive change if one aspect of your life — like your income — stays the same.
You haven't tried to switch roles at your current job
Depending on your job title, company, or industry, you might not need to quit to get a new job. Instead, you might be able to switch departments, teams, or job assignments within your current company.
A role change can keep you employed while you look for new jobs outside the company. Or you could find that a new manager, new tasks, or a new group of coworkers quenches your desire to quit for a while.
You're about to apply for a mortgage loan
To qualify for one of the best mortgage loans, you need to prove that you can make regular mortgage payments, and it's almost impossible to do that without a steady source of income.
No-income-verification mortgages (AKA no-doc mortgages) might be an option for some homebuyers, but these loans often have higher interest rates and require a higher credit score. Plus, you still need to demonstrate to your lender that you can pay back the loan.
Unless you have a steady freelance income or a ridiculous amount of assets, you probably won't qualify for a no-doc loan if you don't have a job.
You have upcoming medical expenses
Maybe you've been saving up for a costly surgery that insurance doesn't fully cover, or perhaps you hope to have children and need to budget for out-of-pocket expenses like hospital stays.
If your insurance currently covers at least some of those medical expenses, you should consider staying with your job, especially if you're happy with the medical providers you have now.
A new job might not offer the same insurance coverage you currently have and force you to switch providers. That's tricky to do in the best of times and nearly overwhelming in the middle of a pregnancy or health crisis.
You want to switch jobs but don't know what you want to do next
With a stable source of income, you can afford to research other industries and prepare for a major career change long before you actually make the change.
In contrast, without a stable income source, you might need to settle for the first job that comes your way to make sure you can pay rent even if it's not in a field you're excited about.
You don't have any professional connections
If you're hoping to switch jobs but stay in the same industry, you'll need professional references to further your career. Quitting now, especially without warning, could burn professional bridges and damage your ability to get a job in the future.
You're worried about a recession
No matter what you read in the news, it's nearly impossible to predict a recession. For now, inflation is going down (a little at a time), the housing market is cooling, and the job market is pretty stable — all indicators that we might dodge a recession after all.
However, the hallmark of a recession is a shrinking job market. If a recession does strike, you'd almost certainly have a harder time finding work than you would during more normal economic times.
Sticking with your current job is a good idea, especially if looking for ways to fight inflation are keeping you up at night.
You don't have enough experience in your field
Your ability to get another job might depend on how long you stay at your current job, especially if you're in an industry where job titles and pay levels are based on years of experience.
White-knuckling it through this job for another year might spell the difference between a mid-tier and senior-level position at your next company.
You're close to qualifying for a commission, bonus, or raise
Don't quit if you're two months out from the yearly holiday bonus, a few calls short of qualifying for commission, or three months away from being eligible for a sabbatical. A few months of freedom aren't worth missing out on a bonus or benefit you worked hard for.
Plus, once you turn in your two weeks' notice, a company can deny you things like a bonus or paid vacation time. Take advantage of those perks before you quit, even before you tell anyone you're thinking of leaving.
Bottom line
When you're miserable at work, nothing sounds better than standing up and yelling, "I quit!" But if you're trying to avoid financial stress, your resignation should stay in the planning stage for now.
After all, the best revenge is a life well-lived. Keeping a stable job until you're ready and able to leave sets you up for long-term success far better than a dramatic exit.

Search Over 80,000 Care and Service-Related Jobs
Connect with paying families looking for care and service-related work. Available jobs include child care, tutoring, senior care, pet care, and housekeeping.
Sign up for Care.com now
Earn Great Pay Working From Home
Free 3-class intro teaches you how to launch a bookkeeping business
Access the training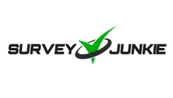 Earn Cash Taking Surveys
Join a community of 20M+ lifetime members who have been paid $76 million to date.
Sign up today