A pressure washing business could be a profitable venture for any new entrepreneur or side hustler. With its relatively low start-up costs and growing market demand, a pressure washing business has the potential to turn a decent profit.
But as with any new business, you'll need to invest some time and money upfront. Along with purchasing equipment (and a truck or van to haul it in), you'll also need to put together a business plan and meet the licensing requirements for your state.
Read on for a closer look at how to start a pressure washing business, including the costs, benefits, and legal requirements you'll need to meet and ideas for marketing your business.
What is a pressure washing business?
Professional pressure washers use high-pressure water to clean residential homes and commercial buildings. This could mean cleaning the building itself or surrounding infrastructure, such as decks, porches, fences, driveways, and walkways.
Although pressure washing is sometimes used interchangeably with power washing, the services are slightly different. Pressure washing typically uses pressurized cool water, whereas power washing uses pressurized hot water to get rid of especially tough stains, moss, and mold.
When you run a pressure wash cleaning business, your customers might be individual homeowners or commercial establishments. Either way, you'll want to establish positive working relationships to maintain long-term customer loyalty.
How much can you make with a pressure washing business?
Figuring out how to make money pressure washing is key before launching your business. As the company owner, you can decide whether to set a flat rate or to charge by the square foot or hour.
According to HomeAdvisor, you could expect to make between $192 and $401 on each pressure washing job, with a national average of $295. If you spend three hours pressure washing a house for a total of $295, for example, that works out to about $98 per hour.
On average, HomeAdvisor says that pressure washers charge between 15 cents and 75 cents per square foot. If you're pressure washing a 2,000-square-foot house, that would make you between $300 and $1,500 in total, based on these rates.
If you opt for an hourly fee, business insurance provider Tomins suggests charging a minimum of $50 per hour. Any less than that and your profits might not keep up with your expenses.
Managing your pressure washing business expenses
Starting your pressure washing business will require you to purchase equipment, supplies, and more. Here's an excellent business credit card we recommend:
How to start a pressure washing business
Let's take a closer look at the step-by-step process you need to take to launch a successful pressure washing business.
1. Learn to pressure wash
Although you don't need a special certification to provide pressure washing services, you do need to develop pressure washing skills. If you're not, you run the risk of damaging someone's property with the intense water pressure.
Fortunately, there's a wealth of free learning resources on YouTube that teach you pressure cleaning. You can watch these videos and practice on your own home and driveway.
If you need extra practice, you might also offer free pressure washing to your friends and neighbors. Just make sure they know you're still learning and could potentially damage their property.
Finally, consider working for someone else's pressure washing business. Once you feel ready, you could branch out and start your own.
2. Write a business plan
Your next step to becoming a business owner is writing a business plan for your pressure washing company. A business plan will help you plan out the key elements of your business, including precisely what services you'll offer and what rates you'll charge.
The U.S. Small Business Administration has resources and templates to help you craft a business plan. You'll typically include the following sections:
Summary and mission statement: A brief, high-level overview of what your pressure washing business will look like, what services you'll provide, and what your mission statement is
Description of your company: Details about what problems your company solves (improving the appearance of homes and businesses) and what will make it successful
Market research: Analysis of the market to make sure there's a demand for pressure washing in your area, as well as to get a deeper understanding of your competitors
Organization and structure: How your business will be structured, such as whether you'll be hiring employees or registering as a sole proprietor, limited liability company (LLC), or other type of business
Scope of services: What services you'll be providing
Advertising and sales: A marketing plan for your business, as well as an explanation of how you'll handle sales
Financial projections: A breakdown of your predicted income and expenses over the next few months or years
If you're planning to request funding or hire employees, you'll want to include those details, as well. It's important to have a business plan in place before you start so you have a clear roadmap of how to move forward.
3. Set up your business
Your next order of business is selecting a structure for your business. You have a few options to choose from:
Individual or sole proprietor
Limited liability company (LLC)
General or limited partnership
S Corporation
C Corporation
If you're running your power washing company by yourself, you might be fine with a sole proprietorship because you don't need to file any formal paperwork to form one. However, each business structure has its pros and cons, so research all options before deciding.
This is also when you'll want to get an employer identification number (EIN) from the IRS. Getting one is free, and you can apply online.
4. Obtain insurance and licenses
Whatever business structure you choose, you'll need to apply for licenses and/or permits to offer your pressure wash cleaning services. Requirements vary by state, so visit your state's small business website to find out what licenses and permits you'll need for your pressure washing business. For instance, some states have special environmental permits for pressure washers to ensure you dispose of wastewater the right way.
At the same time, do some research on pressure washing business insurance. You'll likely need multiple types of insurance. Look for plans that cover stolen or damaged equipment, property damage from pressure washing, or injuries that you or any employees suffer while you're on the job. For example, you may want to purchase general liability insurance, equipment insurance, workers compensation insurance, and business property insurance.
5. Open a business bank account
Opening a business bank account could make your life easier in a few ways. For one, a business bank account helps you separate your personal banking activities from those of your company. Second, maintaining a separate account could simplify things when it comes time to file taxes.
Plus, you might be able to open a business credit card, which could have special benefits and help you track tax-deductible business expenses. Note that you'll likely need certain documents to open a business account, such as business documentation and proof of your company's address.
6. Buy equipment
Once you've handled the paperwork side of things, it's time to make your residential or commercial pressure washing business a reality by purchasing equipment. Budget at least $2,000 for pressure washing equipment such as a commercial pressure washer, pumps, nozzles, surface cleaners, and other materials, but your equipment could cost significantly more depending on whether you rent equipment or buy used or new equipment.
Renting a vehicle to haul your pressure or power washing equipment could cost around $450 per month. If you buy a vehicle, you might also want to spend a few hundred dollars to get your business name, phone number, and other contact information painted on the side.
You'll likely need to invest a minimum of $7,250 to $10,000 upfront for transportation, equipment, and supplies.
7. Market your pressure washing business
Sales are the lifeblood of any business, so you'll need to develop a marketing strategy and invest in marketing your pressure washing services to potential customers. One important first step is adding your business profile on Google. By adding and claiming your profile, you should show up in search results when someone in your area Googles, "Pressure washing near me."
Next, make a website for your company to establish your online presence. Not only will having a website make your business look more legitimate, but it's a great way to gather leads and provide information to prospective clients on a 24/7 basis.
Another option to explore is online advertising, such as through Google or social media ads. You could offer special incentives, such as a discount for new customers or referral rewards.
Finally, don't ignore the power of word of mouth for promoting your power washer business. Tell your friends, family, and neighbors about your new pressure washing business and ask them to spread the word. You can post flyers in local shops or drop them off at homes and businesses around your neighborhood. You could even go door-to-door and drop off business cards. 
FAQs
How much does it cost to start a power washing business?
The costs to start a pressure washing business can vary, but you'll likely need to invest at least $7,250 to $10,000 upfront for equipment, supplies, and a vehicle. 
The pressure washing machine itself will probably cost somewhere between $1,000 and $3,000, or more if you want a device with hot water capabilities. Plus, you might need to budget about $500 for business licenses and permits, plus an additional $50 or so per month for insurance. 
Finally, you might want to invest some money into advertising to grow your clientele.
What are the benefits of starting a pressure washing business?
The main benefit of starting a pressure washing business is that it tends to have relatively low costs upfront and a fairly high profit margin. According to Grand View Research, the pressure washing industry is expected to grow 3.4% between 2018 and 2025. 
Plus, you don't need an advanced degree or training to provide pressure washing services. In fact, you might be able to learn everything you need to know by watching YouTube videos. If you're looking to run your own company and be your own boss, pressure washing could be a good business to achieve those goals.
What equipment do you need to start a pressure washing business?
To start a pressure washing business, the primary equipment you'll need is a pressure washing machine. Some supplemental equipment and materials include pumps, nozzles, hoses, wands, chemicals, and surface cleaners. 
Because your equipment will inevitably experience some wear and tear, you might want some backup supplies on hand, too. Plus, you'll need a truck or van to transport your equipment.
Bottom line
If you enjoy pressure washing, running your own pressure washing business can be a great way to earn some side money or become your own boss. Make sure you have any required licenses, permits, and insurance coverage in order before you start providing services.
At the same time, a pressure washer business isn't the only way to make extra cash. If you decide pressure washing isn't for you, here are some alternative ideas for the best side hustles to boost your income.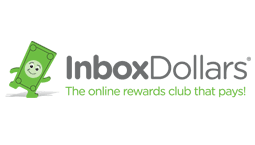 Inbox Dollars Benefits
Get a $5 bonus when you register with your email
You could earn money by taking surveys or making online searches
Over $80 million paid to members so far - how much can you earn?