Many wine lovers are taking to the internet to learn about new and exciting bottles and blends. Still, others order wine online and have it shipped directly to their homes to get ahead of inflation.
Unfortunately, there are some states where shipping wine is either prohibited or extremely difficult due to complex shipping laws, dry counties, and other restrictions.
Here are 10 states that restrict wine shipment and what exactly those restrictions entail. If you're thinking about where to retire, you may want to cut these options from the shortlist.
Alabama
In 2021, Alabama updated its alcohol shipping laws to make it significantly easier to get limited quantities of beer, wine, and spirits, delivered to residential homes.
However, in order to ship wine to Alabama residents, companies have to apply for a direct wine shipper license. Many other states require these shipping licenses as well.
By the end of 2021, several companies had either already obtained the license or had submitted their applications to begin shipping wine to Alabamans. However, since the laws are so new, alcohol shipment may not be available everywhere in the state.
So, if you count on a regular wine delivery as a treat every now and then, Alabama may not be the best state to spend your golden years.
Alaska
The state of Alaska has no restrictions on out-of-state suppliers shipping alcohol to its residents. However, more than 75 communities have banned the importation or possession of alcoholic beverages.
If you're thinking about retiring to Alaska, make sure you check out the state's official list of communities that ban alcohol. It may be considered a felony to ship alcoholic beverages to these communities.
Arkansas
Wine delivery in Arkansas is a bit complicated, so it may be best to avoid the Wonder State if alcohol delivery is a priority.
If you happen to be visiting a winery out-of-state and want to ship some wine back to your home, you can do so as long as you order the beverages in person. This is the only way to have products from wineries outside of the state shipped to an Arkansas home.
However, there are some wine stores and subscription services that do ship to Arkansas. Finding those services may be a bit complicated, however, since they are few and far between.
Delaware
Delaware is one of four states that prohibits direct wine shipments to consumers. While many retirees consider moving to Delaware due to its reputation as an extremely tax-friendly state, the alcohol shipping complications are a con for wine lovers.
To order wine to Delaware, shipments must be made to wholesalers, which would then deliver it to a holder of a Delaware off-premises retail license, and finally the consumer.
This "three-tier system" can get a bit complicated, though there has been some recent movement to try to legalize shipping directly to consumers in the state.
Florida
While wineries are free to ship wine directly to consumers throughout the majority of Florida, there are two dry counties where any wine shipment is strictly prohibited.
Lafayette and Liberty counties, both located in the northern part of the state, ban any alcohol sales (or shipments). Florida also has one of the country's higher excise taxes on wine at $2.25 per gallon.
However, Florida is generally still considered a hot spot for retirees — due to the warm weather and tax benefits — and even wine lovers can enjoy regular shipments so long as they avoid the dry areas.
Kentucky
Kentucky is another state with recently updated laws when it comes to shipping wine. If you want to get a shipment directly from a winery to a home within the state, that is permitted.
However, out-of-state retailers are not permitted to ship to households in Kentucky. Some wine delivery companies are also able to ship to residents in the state as well.
Kentucky also has the country's highest excise tax rate on wine at $3.23 per gallon.
Mississippi
Mississippi has some of the strictest wine shipment laws in the nation, so wine-loving retirees considering the state as a potential landing spot may want to reconsider.
A recent bill does allow for wine deliveries to residents' homes. However, the retailer delivering the alcohol must be within 30 miles of the customer's home.
The state also does not allow any out-of-state alcohol shipments or things like subscription-based wine deliveries.
New Hampshire
Retailers that wish to ship wine to residents in New Hampshire must obtain a Direct Shipper Permit and submit copies of all their paperwork to the appropriate government authority. Once companies have a permit, they can ship beer, wine, or liquor freely.
There is one dry town in the state, Ellsworth, where no direct shipments are permitted, so wine-loving retirees may want to avoid the area.
Rhode Island
Rhode Island is another state with pretty complex laws when it comes to shipping wine, and may not be the best destination for retirees that like to indulge in a good glass every now and then.
The only way residents can have wine shipped from an out-of-state retailer is if they happen to be on the premises of a winery and order wine in person to ship back to their Rhode Island homes.
Direct shipment from wineries done online or over the phone is not permitted in the state.
Utah
Despite the many natural wonders visitors can find in Utah, retirees who enjoy wine should absolutely avoid this state, as it is perhaps the most difficult when it comes to bringing in outside alcohol.
Direct shipment of wine is strictly prohibited — and while Utah residents can be members of subscription wine programs, they have to have the bottles delivered to a state store or package agency for pick up.
If you're traveling back to Utah from another country, you can bring up to one quart of wine or brandy into the state.
Bottom line
While many states allow residents to buy wines and spirits online freely, looking into the alcohol laws in the state you plan to move to can save you many headaches in the long run.
In general, laws regarding alcohol vary a great deal from state to state. If you move to a state with serious shipment restrictions, or one that tacks on extra charges for alcohol deliveries, you could end up spending more money on just a few bottles of wine.
As retirees know, planning ahead is the name of the game, especially if you want to try and retire early. So look into things like extra taxes that may be tacked onto things like food, alcohol, general shopping, etc.
Planning a budget should involve avoiding hikes in the cost of living where possible.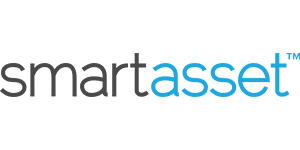 Smart Asset Benefits
Get matched with fiduciary financial advisors
Advisors are vetted and certified fiduciaries
Take the mystery out of retirement planning
Their matching tool is free
FinanceBuzz doesn't invest its money with this provider, but they are our referral partner. We get paid by them only if you click to them from our website and take a qualifying action (for example, opening an account.)