While the internet is filled with anecdotes about how waking up at 5 a.m. is the best thing you can do for yourself and your career, not everyone is a morning person — and that's OK.
Plenty of jobs offer schedules ideal for the night owls among us, and some may even help you get ahead financially. Here are 16 jobs to consider if you're not into waking with the sun.
Earn money online by taking surveys
$55,000 might sound crazy … but with a company called Survey Junkie, it's possible to get your share of it every day by taking their simple surveys.
While it might sound strange, these "market research" surveys are a known way to make extra cash online. Of course, they won't make you rich … but if you have some extra free time, the money you earn could be enough to cover gas, groceries, coffee, and more!
Follow these simple steps to get your share of $55,000:
Take surveys.
Repeat daily and get paid!
Sign up here and share your opinion on these companies with simple surveys. Survey Junkie has paid out over $76 million to date.
P.S.: You can cash out with as little as $5 through PayPal or bank transfer, or transfer to gift cards from a number of stores.
Get your share of $55,000 daily by signing up here
SPONSORED
Nurse
Nurses frequently have unusual working hours, with many full-time hospital employees working three 12-hour shifts a week (as opposed to a five-day work week).
These shifts are often overnights (7 p.m. to 7 a.m. for example) — so nursing can be a great gig if you don't mind staying up until the wee hours of the morning and would prefer a three-day work week.
Writer
Writers of all different varieties can set up their schedules so they don't have to rise early. Many news outlets, for example, have reporters working round the clock so writers can work afternoon, evening, or overnight shifts.
Depending on the gig, freelance writers may also have the ability to set their own hours.
Flight attendant
Flight attendants often work unusual hours, sometimes crossing time zones — and at times, working extended shifts for long-haul flights (more than six hours in the air).
Flight attendants who would prefer not to work in the mornings can request that their schedules involve mostly afternoon, evening, and even overnight flights — but of course, their schedules may vary quite a bit.
Resolve $10,000 or more of your debt
Credit card debt is suffocating. It constantly weighs on your mind and controls every choice you make. You can end up emotionally and even physically drained from it. And even though you make regular payments, it feels like you can never make any progress because of the interest.
National Debt Relief could help you resolve your credit card debt with an affordable plan that works for you. Just tell them your situation, then find out your debt relief options.
How to get National Debt Relief to help you resolve your debt: Sign up for a free debt assessment here. (Do not skip this step!) By signing up for a free assessment, National Debt Relief can assist you in settling your debt, but only if you schedule the assessment.
Hospitality worker
Hospitality jobs run the gamut — and many jobs in the industry require night or even overnight work. Hospitality, as an umbrella term, includes all who work in the tourism industry — from hotel managers to event planners to restaurant staff and beyond.
Many hotels have staff working late nights or overnights to help check in guests arriving after hours and event planners may be able to get the brunt of their work done later in the day (particularly if they're planning events that mostly happen in the evenings).
Bartender
Working in a bar or restaurant can be a great gig for those who don't like waking up early. Some bartenders work daytime hours, but a large majority work in the evening or night hours.
A bar shift may be from 6 p.m. to 2 a.m., and bartenders are often required to stay after closing time to help count earnings and tips and close up.
Paramedic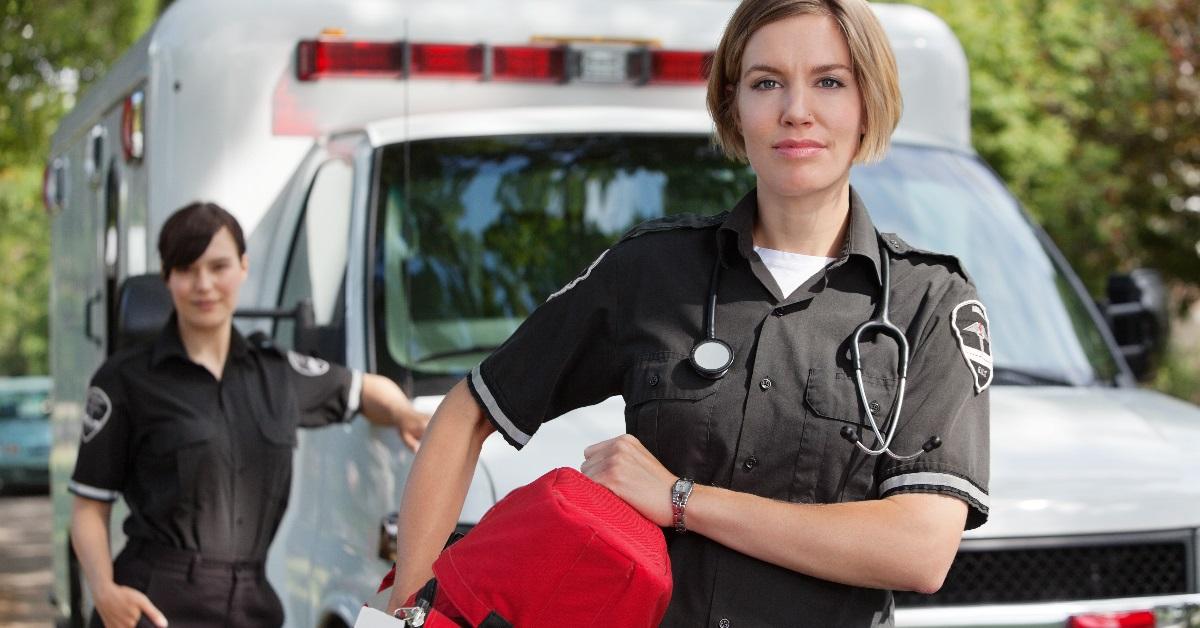 Paramedics work to assist patients during emergencies and may be involved in traveling to patients (in an ambulance) and caring for them on the way to a hospital. Since emergencies can happen at any time, paramedics are needed for round-the-clock shifts.
Some paramedics may request to work during the day, but others may need to regularly work evening hours or overnights (or may request to do so).
Baker
This one depends on the job. Some bakers prepare things like bread, cookies, and cakes in the evening hours so they can be fresh in the early morning, while others may start the process in the very early morning hours, meaning they'd have to be very early risers.
Landing a gig cooking late at night and even during overnight shifts can work well for late risers.
Customer service
Customer service hours depend on the company you work for. These employees, who work on the phone or online (or both) to assist customers, may work standard 9-to-5 shifts, but there are plenty of jobs where late-night hours are needed as well.
Some companies have customer service lines or chats available 24/7.
Transcriber
With English skills, an internet connection, and a computer, you can make money on your own time by working as a transcriber. Companies like Rev hire transcribers on a freelance basis who work on (for the most part) transcribing audio into written text.
It's a job that requires a certain level of language and typing skills, but it's one you can do from your home during whatever hours work best for you.
Earn up to $75/hour working from home
Bookkeeping is a basic (but powerful) way to earn money online.
And while $75/hour might sound like a lot of money, the data backs it up: Thanks to its high profit, low cost nature, Foundr Magazine has described it as one of the most profitable businesses you can start …
Plus, data from a 2021 survey by Intuit shows that the average hourly rate for this in-demand skill jumped from $69/hour to $75/hour! This unique skill can help you supplement your existing income … or even replace your current job.
Start learning how to launch a bookkeeping business by taking this free 3-class intro from Bookkeepers.com. The classes cover:
How you can own a virtual bookkeeping business.
What it takes to run a profitable virtual bookkeeping business.
How to land high paying clients … even if you've never done bookkeeping!
BTW: You don't need to be a math savant or even have an accounting degree. Like anything, it does take work, but you can be successful even if you're busy with kids, family, or a regular 9-5 job.
Police officer
Cops can work day or night shifts, or a combination of both. Departments typically have officers working different jobs round the clock — which may involve responding to emergency calls, patrolling specific areas, collecting evidence, and more.
Those who prefer not to wake in the early morning can request afternoon or evening shifts.
Editor
Like writers, editors — including those who work in newsrooms, for websites, or on a freelance basis — can often request or set their own hours.
Editors who work full-time but prefer not to be up early in the morning may request to work afternoon, evening, or even overnight hours, while those who pick up gigs on a freelance basis can arrange their schedules so they do the brunt of their work later in the day.
Driver
Drivers of all sorts can work afternoon or evening hours — from taxi/rideshare drivers to commercial truck drivers to bus drivers.
Those who drive cabs may even find they make more money in the evening/night hours, particularly if they live near a lively city where people tend to be out and about after work hours.
Website designer
While some website designers work for specific companies and may have a schedule that more closely resembles a 9-to-5, those who do it on a freelance basis can often make their own hours.
These employees may be involved in creating websites, writing code, testing website features, and more — and, particularly on a freelance basis, this is work that can be done during whatever hours work best for you.
Retail worker
The wide world of retail has many positions that work well for those who prefer to sleep in a bit — from sales associates to store managers to customer service.
No matter the store or company, employees are often needed to work shifts throughout the day. If early mornings are an issue, workers can request the majority of their shifts be in the evening or at night.
Security guard
While some security jobs involve working early morning hours, many companies and buildings need overnight security and hire guards to do things like monitor cameras and incoming/outgoing visitors, patrol certain areas, and more during the evening/night hours.
Security guards may also work at clubs, concert venues, popular bars, and other establishments that require night shifts.
Air traffic controller
Like flight attendants, air traffic controllers often work unique hours as they have to be on the clock as flights take off and land. These workers keep track of things like landings, takeoffs, and weather patterns — and communicate those to pilots and other airline staff members.
With a starting salary in the six figures and no college degree required (but intense training), it can be an excellent job to build your wealth.
For those willing to put in the time, and many hours, to get certified, working as a pilot is another airline gig that gives employees the opportunity to work later in the day if they wish.
Bottom line
You don't have to be an early-morning hustler to make a good living — as many jobs are ideal for those who like to work in the afternoons, evenings, and overnights.
Some of the jobs listed here — like security and driving — may even pay more for those who are willing to take on nighttime hours.
National Debt Relief Benefits
No upfront fees
One-on-one evaluation with a debt counseling expert
For people with $7,500 in unsecured debts and up