Trader Joe's can get your pantry restocked with plenty of items for less than you might think.
So if you're trying to save money on groceries, check out some of these budget-friendly deals at Trader Joe's so you'll always have the right ingredients on hand.
Ketchup Flavored Sprinkle Seasoning Blend
Your pantry may be packed with spices that you need for your everyday recipes. But have you tried ketchup-flavored sprinkles?
Add a 2.6-ounce bottle of Ketchup Flavored Sprinkle Seasoning Blend to your pantry for $2.99 from Trader Joe's. You can get the ketchup flavor without making french fries soggy. 
It's the perfect mix of a pantry staple and one of those unique products that you can only find at Trader Joe's.
Jasmine Rice from Thailand
Rice can be a great addition to any dish. Make it as a side for dinner or add it to a bowl and top it with chicken, vegetables, stir fry, or any other number of ingredients to make the perfect meal.
You can pick up some Jasmine Rice from Thailand and add it to your cart for $2.99 for a three-pound bag.
Extra Virgin Olive Oil
Olive oil is a staple that you probably go through quickly. Add some olive oil to the bottom of a pan instead of cooking spray to keep your dishes from sticking. You can add it to any number of dishes as a healthy ingredient and even make a cake with it.
So grab one liter of Extra Virgin Olive Oil from Trader Joe's for $6.99 to add to your pantry.
Italian-Style Wedding Soup
It's always good to have some soup around for an easy meal at night or a quick grab-and-go on your way out the door in the morning so you have lunch at work.
The Italian-Style Wedding Soup comes in a 22-ounce jar packed with meatballs, vegetables, and pasta in a chicken broth that's easy to heat up and eat for $4.99.
Solid White Albacore Tuna
You can grab some tuna to make tuna salad, add to crackers with cheese, or come up with any additional recipes for this pantry staple.
At Trader Joe's, the Solid White Albacore Tuna comes in a five-ounce tin for $1.99, making it an easy and affordable addition to your cart.
Multi-Floral and Clover Honey
Keep some honey around to sweeten dishes or as a good alternative to sugar when you're making tea.
Trader Joe's carries Multi-Floral and Clover Honey, which comes in a 12-ounce squeezable bear bottle for $3.99.
Organic Bread Crumbs
Bread crumbs are great to have on hand for recipes like meatloaf or for breading chicken and other dishes before you bake or fry them.
Check out the Organic Bread Crumbs from Trader Joe's, which come in a 10-ounce bag for $2.99.
Sea Salt Crystals
Soup up your salt shaker with the Sea Salt Crystals from Trader Joe's.
The $1.99, 3.88-ounce jar comes with a grinder already attached to make it easy to use. Whether you're making a stew, salad, or snacks, a few grinds of Sea Salt Crystals can add flavor. 
Yellow Cake and Baking Mix
Keep some cake mix on hand for your next celebration to create delicious cakes and cupcakes or even banana bread and cookies.
The Yellow Cake and Baking Mix comes in a 16-ounce box for $2.99 and you just need to add eggs, butter, and milk to bake up some sweet treats.
Crispy Rice Cereal
Cereal is a great staple to have in your pantry for breakfast in the morning or breakfast any other time you want. But did you know you can also use it for plenty of other recipes?
Grab some Crispy Rice Cereal for $2.99 for a 12-ounce box, and check out Trader Joe's website for recipes you can try with a box at home.
Creamy Salted Peanut Butter
Peanut butter is an easy grab from your pantry if you want a sandwich, want to dip some apple slices, or make a quick batch of cold sesame noodles.
Get a 16-ounce jar of Trader Joe's Creamy Salted Peanut Butter for $2.29 from your local store.
Organic Fusilli Corti Bucati Pasta
Keep some pasta around for any easy dinner after a long day at the office or to add to soups and casseroles as a great ingredient when cooking up something special.
The Organic Fusilli Corti Bucati Pasta from Trader Joe's rings up for $1.99 for a one-pound bag.
Everything But The Bagel Sesame Seasoning Blend
Another seasoning that you may not have as a pantry staple but should be is Trader Joe's Everything But The Bagel Sesame Seasoning Blend.
The seasoning blend, which comes in a 2.3-ounce bottle for $1.99, features everything you would expect on an everything bagel like sesame seeds, dried garlic, dried onion, poppy seeds, and salt.
Semi-Sweet Chocolate Chips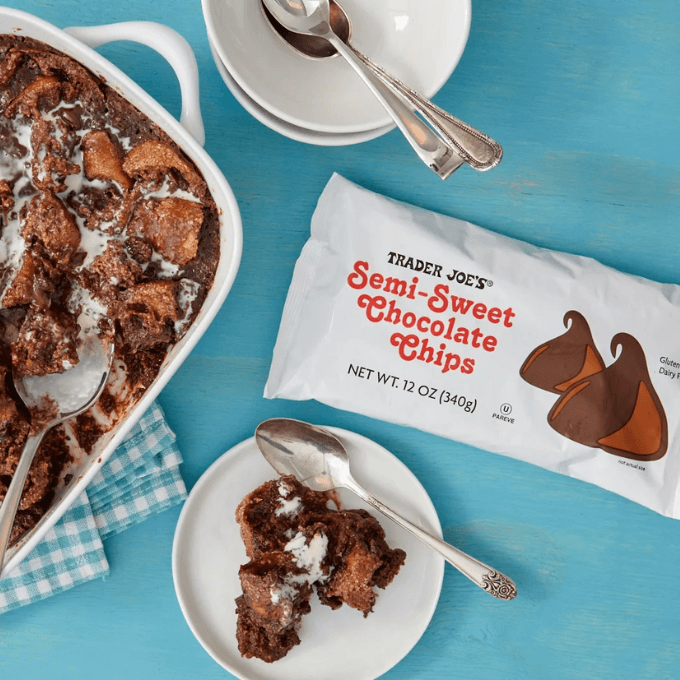 Bakers need to make sure they have chocolate chips on hand for any kind of impulse baking that needs a sweet kick to it. Or add some to Sunday pancakes for a special treat.
The Semi-Sweet Chocolate Chips at Trader Joe's come in a 12-ounce bag for $2.99 and are sure to make baking any recipe more delicious.
Rolled Oats
Rolled oats taste great and are good for you, making them a great pantry staple for breakfast or as an ingredient in recipes.
Check out the Rolled Oats at Trader Joe's for $3.99 for a hearty 32-ounce bag for your pantry.
Bottom line
Trader Joe's can be a great option if you're trying to save money on groceries and keep your pantry well-stocked.
Make sure you have the best grocery credit cards when you go shopping to earn extra perks or points. And try to stick to a list you make before you go shopping if you're worried about overspending.

Get free, sustainable household products
Learn More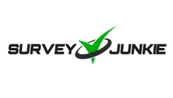 Learn More