There is so much more to Trader Joe's wine selection than Two-Buck Chuck, although that iconic bottle is worth the money you spend on it. The grocer carries many other wines that also come with an affordable price tag and tons of flavor.
Even with the rise in grocery prices, you can still find the perfect wine to add to your Valentine's Day dinner without breaking the bank. With this list, you're sure to impress your date.
Cecelia Beretta Prosecco
Bubbles make just about anything better, which is why we're leading our list with one of our favorite TJ's bubbly: Cecelia Beretta Prosecco. Wines like these are great alongside bloody Marys in the morning, as well as refreshing palate cleansers when you're indulging in rich, savory foods.
For $9.99 a bottle, it's an excellent deal if you're in the mood for a little fizz.
L'Eclat Brut Rosé
If you love bubbles and rosé, Trader Joe's carries a quality option called L'Eclat Brut Rosé. This pink drink is sweetish and fruity, again ideal alongside mimosas at brunch or while enjoying Mediterranean flavors like seafood and pasta with tomatoes.
At $14.99, it's a great addition to any valentine's table.
The Pass Sauvignon Blanc
Just because Valentine's Day is in a chillier month doesn't mean you can't bring some spring to your date. That's what The Pass Sauvignon Blanc does, with grassy notes, citrus flavors, and fruity acidity. This New Zealand fave has been a TJ's staple for nine years.
One bottle of The Pass will set you back a mere $8.99. Pair it with spicy Asian flavors, and you're good to go.
Lovely You Chardonnay
Wines don't have to be sugar bombs – in fact, one could argue that chardonnay is best when it's on the lighter side. And with a name like Lovely You, we think this is a great option for Valentine's Day dinner. With fruity and nutty notes, it's the perfect accompaniment for ceviche and oysters.
Lovely You Chardonnay is just as light on your wallet as it is on your palate at $7.99 a bottle.
Villa Cerrina Montepulciano D'Abruzzo
Another favorite that the store has carried for nearly a decade is the Villa Cerrina label. If you're looking for an easy-drinking wine to elevate your meal, this is an excellent choice. Pair it with elegant Italian fare, and you'll enjoy its low acidity and robust fruit flavors.
At $5.99 a bottle, you might consider grabbing another bottle or two to have on hand for future dinner parties.
MoonX Cabernet Sauvignon
MoonX is known for its pinot noir, but don't sleep on its cabernet sauvignon. The wine has a classic flavor profile, with elements of berries and caramel, and pairs well with deep flavors like beef, chocolate, and earthy cheese. It's also slightly dry but with a hint of sweetness – a nice balance.
It's a little hard to believe, but MoonX retails at Trader Joe's for $6.99 a bottle. You can surely afford to try it once.
El Castilla Syrah
If you're looking for a rich wine with a subtle amount of sweetness – think raisins and cloves with smooth tannins – then El Castilla Syrah is the wine for you. Some aren't fans of the tobacco or oaky notes, but others praised the aroma and nuance.
A big part of the consideration is that this wine is only $8, which offsets anything clunky about the flavor profile.
Chateau Ste Michelle Riesling
Are you new to the world of alcoholic beverages? Reach for a bottle of Chateau Ste Michelle Riesling, a semi-sweet white wine with bright, fruity notes and a wash of subtle honey. It also goes well with almost any Trader Joe's food.
At a mere $6.99 a bottle, you'll have more than enough to splurge on some extra goodies for your valentine.
St. James Cranberry Sweet Wine
Another great option for novices is St. James Cranberry Sweet Wine, which is sweeter and fruitier than most other wines you'll find at Trader Joe's. Of course, it's balanced by tart cranberry notes, making it ideal for your Valentine's Day dinner.
This bottle is a bit more at $15, but it's worth it if you're in the mood for something on the sweet side.
Le Grotte Lambrusco Reggiano
We started this list with bubbly, and we're ending it with bubbly – but this time, we're embracing a bright and fruity fizz. Lambruscos are sweet by default, but note Le Grotte Lambrusco Reggiano takes it one step further. However, the dry note at the end tempers the flavor nicely.
You can't beat the price at $5, making this a great budget option for a cheese and cracker charcuterie picnic.
Bottom line
Even if you're living paycheck to paycheck, Trader Joe's can help you have a romantic date with your valentine. Each of the wines we've discussed has enough merit to belong in any date night grocery basket.
But if your sober January has continued into February, T.J.'s still has you covered – they have seltzers, fruits, and flavors perfect for whipping up mocktails. So no matter what your preferences are, you can count on being refreshed.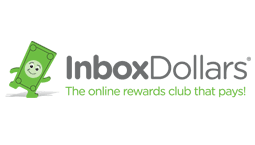 Inbox Dollars Benefits
Get a $5 bonus when you register with your email
You could earn money by taking surveys or making online searches
Over $80 million paid to members so far - how much can you earn?