With rising prices it is becoming more important to know where to shop for groceries. It can be hard to find the perfect place to get all your shopping done without busting your wallet.
There are some great options out there including Costco or Whole Foods (using your Amazon Prime membership) that can help you save on groceries.
So which one of those is right for you? Here are some pros and cons to consider before you start shopping.
Whole Foods has better pick-up options
Sometimes it's convenient to simply pick up your groceries on the way home from work or if you're in a weekend rush.
If you like driving up to pick up groceries, Whole Foods is probably your best option. And it's free for Prime members when you order more than $35 worth of groceries.
On the other hand, you can also order pick-up options from Costco, but those options are limited to non-food items.
Costco has a cheaper membership
Costco has two tiers for annual membership costs depending on your particular needs. A Gold Star membership costs $60 or you can choose an Executive membership for $120.
On the other hand, an Amazon Prime membership, which will unlock additional benefits at Whole Foods, costs $139 per year.
That Prime membership does come with additional perks, but it's not going to be a good deal if you're just getting it for grocery perks at Whole Foods.
Costco has cheaper per-unit prices
One of the benefits of buying food in bulk is that you can get a discount for buying a large amount of those items in a pack.
Costco's prices may seem expensive compared to Whole Foods, but it's a good idea to break down those purchases at a per-unit cost.
Whole Foods carries organic canned black beans, for example, for $1.29 per can or $10.32 for eight cans. But Costco's eight-pack of organic black beans comes to $9.93, making them a cheaper option in bulk.
Staples are cheaper at Costco
One of the biggest issues right now for people buying groceries while wanting to stop living paycheck to paycheck is staples like eggs or milk. In those cases, Costco may have better deals.
Check out Costco for a gallon of whole milk, which costs $3.85 compared to $6.39 for a gallon of whole milk at Whole Foods.
And there's a difference in eggs as well with Costco's two-dozen cage-free eggs costing $6.31. If you bought two-dozen cage-free eggs at Whole Foods, it would ring up to $7.58.
Both have a similar number of locations
Location could be a big factor in deciding which store may be better for you because of convenience, but it might just depend on where you're located.
Costco has 548 stores in 46 states as well as Puerto Rico while Whole Foods has 514 locations in 45 states. So which one is best for you may just be about where you live.
You might earn more cash back with an Amazon credit card
If you like to use credit cards with the best rewards, you may want to compare cards for both Costco shoppers and Whole Foods shoppers.

Both Amazon and Costco issue cards that earn rewards at their respective stores, but the Amazon card might earn you more if you regularly shop at both Whole Foods and Amazon.
Both have great in-store brands
Whole Foods has tasty and unique items under its Whole Foods brand, which may be particularly appealing to shoppers there.
Check out its selection covering specialty food items, baby products, and beauty care when you're at the store.
And if you're trying to save some extra cash, a great Costco hack is to buy products from its Kirkland Signature line. The brand covers everything from food to clothes to household staples.
Both offer grocery delivery
It's not a problem if you don't have time to go to the grocery store. Both Costco and Whole Foods will deliver.
Check with your local Whole Foods or Costco to see what options might be available. You also may want to see if your grocery delivery subscriptions cover delivery from a local Whole Foods or Costco via your Instacart membership.
Amazon Prime members can shop with Alexa
Amazon Prime has perks for all kinds of different things outside of Whole Foods, which could help you connect your account to extra savings.
You can ask your Amazon Alexa to reorder items or add items to your shopping list until you're ready to check out. It may be a convenient shopping option within the Amazon Prime world that you can't really get with Costco.
Costco has a bigger space
A membership with a warehouse retailer means you'll be shopping in a space that looks like a warehouse, and that might not be a bad thing.
Costco's lack of frills helps it cut down on costs for things like decorations or design, meaning that any extra savings are passed down to you.
On the other hand, Whole Foods shops may have a better-looking space, but that could also come at a cost.
Costco has other options
When it comes to groceries, it may be harder to decide whether Costco or Whole Foods is better for you. However, Costco also has plenty of other departments that could help save money on other items while you're on a grocery trip.
The warehouse retailer also has furniture, electronics, clothes, and maybe even a pharmacy for affordable prescriptions depending on your location.
But if you want to get all those items while shopping at Whole Foods, you may have to head home and use that Amazon membership on Amazon.com to cover all your needs.
Bottom line
It's a good idea to shop at both Whole Foods and Costco to find out which one may work best for your particular needs.
Check out different products you regularly buy and remember to account for the per-unit price as Costco packaging items in bulk rather than individually. It's also good to factor in any membership fees that could add to the annual cost of getting your groceries at either store.
Choosing the right store for your situation can go a long way to helping keep more money in your bank account and save money for the things you want instead of living paycheck to paycheck.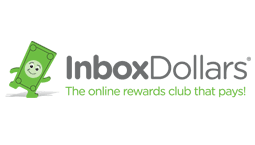 Inbox Dollars Benefits
Get a $5 bonus when you register with your email
You could earn money by taking surveys or making online searches
Over $80 million paid to members so far - how much can you earn?