Since its inception in 2007, Airbnb has changed the very way we travel. If you're reading this, chances are pretty high that you've stayed in an Airbnb before, and chances are certain that you've at least heard about it. Or, if you're anything like four million Americans, you've even hosted your own Airbnb guests.
Airbnb has created quite the stir lately and this time it has nothing to do with the properties themselves. Instead, Airbnb has attracted media attention due to a single perk that they're offering employees that attracted more than 800,000 visitors to the Airbnb careers page in its wake. Potential employees are looking to improve their lifestyle, not just boost their bank account.
About Airbnb's "work from anywhere" benefit
On April 28, Airbnb co-founder and CEO Brian Chesky announced in a series of tweets that Airbnb employees would be able to permanently work from anywhere. He also stated that employees could move anywhere within the United States and keep their Bay Area salaries, which are notably higher than elsewhere in the country.
Airbnb employees also have the option to work in up to 170 countries for up to 90 days a year, provided they keep a permanent address for legal and tax purposes.
How this makes Airbnb different
Although many companies made the shift to a remote working model at some point in the COVID-19 pandemic, many organizations saw this as a temporary measure to reduce the viral spread at the height of the pandemic.
As most of the world has stabilized, many companies have seen this as an opportunity to call their workers back to the office. The problem is that not all workers are on board with this plan — in fact, many workers aren't on board at all.
Surveys show that employee attitudes toward remote work are overwhelmingly positive. After working remotely for at least part of their work time, 77% of remote workers report increased productivity, and 97% of people would speak positively about remote work to others. Perhaps most compelling is the survey that showed the majority of job seekers (77%) place value on remote work when looking for a new career.
Companies like Airbnb understand this and offer the utmost flexibility in a bid to attract talent. 
Bottom line
But if you're looking for a career that lets you work remotely, Airbnb isn't the only option out there. Many of the world's foremost companies, often in the tech realm, are offering remote work options. Companies offering a permanent remote work model include Lyft, SAP, Reddit, Spotify, and Twitter.
While remote work offers benefits to anyone, studies have shown that those in rural and economically disadvantaged areas can benefit the most. Rural areas are statistically more prone to anxiety and depression than urban areas, and one of the many factors that contributes to this is likely to be a lack of economic opportunities.
With the remote work model, more people might be able to find better jobs and stop living paycheck to paycheck. It can also help eliminate money stress.

Join AARP and Double Your Number of Interviews Within 60 Days
Learn More
Earn Great Pay Working From Home
Free 3-class intro teaches you how to launch a bookkeeping business
Access the training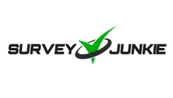 Earn Cash Taking Surveys
Join a community of 20M+ lifetime members who have been paid $76 million to date.
Sign up today