As you plan for retirement, inflation and higher home prices and mortgage rates may have you hoping to find a location that's more affordable. Even if you make extra cash, save heavily throughout your working years, and make wise investment decisions, many still appreciate or need a lower cost of living during retirement.
Texas is known for many things, including its pleasant year-round weather and modern amenities. Depending on where you choose to retire in Texas, you may be able to do so with a budget of just $1,500 per month.
These are the top five cities for retirement in Texas if you have a modest budget.
Lubbock
Estimated monthly costs: $1,577
Lubbock is an excellent place to retire with a low cost of living (about 8% below the national average) and low housing costs. 
From this west Texas town near the New Mexico border, it's easy to get to the international airport for travel. You'll find lots of parks, restaurants, and community events throughout the year.
A one-bedroom apartment could cost around $750 per month to rent. Grocery costs and housing costs tend to be well below the national average, as are transportation and utilities. Healthcare costs are higher, though, averaging around $452 per month.
Midland
Estimated monthly costs: $1,522
Living in Midland is also quite affordable, with lower transportation, housing, and grocery costs than most of the nation. You can expect rent for a one-bedroom apartment to being around $716 per month. 
Healthcare costs are a bit higher than the national average, at around $436 per month, but that's less than other cities in the state.
Midland has much to offer, including visiting the Midland County Horseshoe Arena, Old Miner's Maze, and the Wagner Noel Performing Arts Center. A modern lifestyle with some historic buildings mixed in makes this an excellent choice overall for retirement for those who are active.
McAllen
Estimated monthly costs: $1,363
Are you wondering whether you can retire early? When you choose a location like McAllen, where you'll need under $1,400 for most of your monthly needs, early retirement seems closer than ever. 
McAllen is quite affordable, with a one-bedroom apartment costing about $592 per month in rent. You'll also find groceries, housing, and utilities are well below the cost of most Texas cities. Even healthcare costs are lower here than in other areas, costing around $391 per month.
The quality of life in this southeastern Texas town is excellent as well, with the downtown area offering a number of small shops and restaurants, especially along the 17th Street Entertainment District. 
Odessa
Estimated monthly costs: $1,336
Another affordable place to live in Texas is Odessa, where a one-bedroom apartment is likely to cost about $510 per month. Healthcare costs are competitive at around $440 a month, which is still lower than other regions of the state. 
The overall cost of living is much lower than in much of the state, with groceries, housing, and utilities staying well below the national average.
Just southwest of Midland, Odessa has much to offer for those who want to be active, including community swimming pools and the rec center. You can also check out several local restaurants and shops, especially along I-191. A quiet, suburban feel makes Odessa a desirable location for retirement.
Killeen
Estimated monthly costs: $1,500
Killeen is a good option for those who want to remain in a bigger city with good access to local amenities and family. Austin is only a one-hour drive away for anything that you may want that Killeen doesn't offer.
A one-bedroom apartment here is likely to cost about $730, making it a bit more expensive than what you may find in other cities on the list. Still, the cost of groceries, transportation, and utilities are competitive. Healthcare costs are about even with the national average.
The lower cost of living in Killeen allows people to retire within an active, even younger community with lots of community events. You can take a few courses at the community college, check out the planetarium, hike the numerous parks, and do some fishing and boating at the city's lakes. 
Bottom line
When it comes to how seniors can save money, it is not always about pinching pennies but choosing a community that offers a more affordable lifestyle. 
A city that offers lots of activities that you enjoy and has the amenities you need may help keep the day-to-day costs down. 
Avoid the popular tourist areas or the bigger cities to create a more affordable retirement without sacrificing a good quality of life.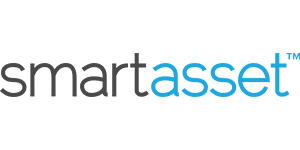 Smart Asset Benefits
Get matched with fiduciary financial advisors
Advisors are vetted and certified fiduciaries
Take the mystery out of retirement planning
Their matching tool is free
FinanceBuzz doesn't invest its money with this provider, but they are our referral partner. We get paid by them only if you click to them from our website and take a qualifying action (for example, opening an account.)