It's estimated that 162.18 million people will download and play games on their smartphones in 2022, and that number is expected to grow to 181.3 million in 2025.
But what if you could make money playing games on your phone? Bubble Shot is a mobile game that allows you to compete against players of similar skills to see who can pop more bubbles for points. If you win enough matches, you could earn cash or collect tickets to exchange for prizes.
Let's look at the Bubble Shot game and some ways to make money while playing this fun game.
In this Bubble Shot review
What is Bubble Shot?
Bubble Shot is one of the classic bubble shooter games available for mobile phones on the iOS or Samsung app stores. It is one of the multiple games available through the Pocket7Games app, developed by AviaGames, Inc. 
AviaGames, Inc. was founded in 2017 by Vickie Yanjuan Chen. The company hosts more than 100 million tournaments monthly and distributes $400 million in prize money in the U.S.
Bubble Shot is just one of the games offered by Pocket7Games, which also contains multiple skill, math, casino, brain, and arcade games in one app. Players can participate in all free games using the same payment method or wallet. You can play Bubble Shot for free or play for actual money after paying an entry fee.
Pocket7Games is popular with its users and has over 66,000 rankings on the Apple app store and a rating of 4.5 out of 5 stars as of July 12, 2022. The app is also available on the Samsung Galaxy app store and has more than 3,000 reviews and multiple high ratings. Pocket7Games is not currently available in the Google Play store.
How does Bubble Shot work?
Once you've downloaded the Pocket7Games app, you'll be able to access the Bubble Shot game and several others. Although it might be tempting to jump in and start playing the bigger money games right away, remember that learning how to make money playing video games doesn't have to be all or nothing.
Playing the free version of Bubble Shot gets you tickets, which won't earn you any money but can be traded for prizes. You can also exchange tickets for bonus cash, which could help you enter cash tournaments without depositing your own funds.
If you want to speed up the process of entering cash tournaments, there is an in-app purchase option where you can deposit money to cover the entry fee for cash games.
How to play the game
Bubble Shot is a bubble shooter game. You start with a wall of colorful bubbles that flood the top of your phone screen. At the bottom is a bubble launcher that will load new bubbles of various colors for you to aim and shoot. Aim your launcher toward groups of like-colored bubbles (a blue bubble toward a blue grouping, red toward red, etc.).
The goal is to make as many bubbles pop as possible using your launcher, and each game lasts three minutes. Like colors will stick to each other, and a string of three bubbles can be popped by the next same colored bubble you launch. Collect points by exploding groups of bubbles of like colors.
The more bubbles you reach in one launch, the more points you collect. The colored bubble wall will continue to fall down your screen as you aim and launch your bubbles. If you pop all of the bubbles in the wall before the clock runs out, you get extra points, though you don't necessarily win the match.
You can practice in Bubble Shot through a few different levels. The game matches up opponents based on skill level, so whichever competition you choose should be fair.
Game modes
Tutorial: The tutorial sessions allow players to get a feel for the game. The game provides tips and tricks to help you gain the necessary skills and earn high scores. Arrows direct you where to point your launcher, and pop-up text boxes offer direction and guidance. You don't earn any tickets or money from the tutorials, but you can practice for as long as you want.
Ticket Games: As you gain some skills, you can try your hand at competing against other people. Start with playing for tickets and progress through three levels: Practice, Steady Hand, and Masters.
The Practice section offers a prize of 20 tickets, but each game costs 10 tickets. Steady Hand and Master level games cost 300 or 1,200 tickets, respectively, but you could win up to 500 or 2,000 tickets.
Cash Games: When you feel up to trying a cash game, start with the lowest level, Beginner, which could win you $1 and costs 60 cents to enter. Much like the Ticket Games, there are multiple levels, including:
Enthusiast: $10 prize; costs $6 to enter
Ace: $20 prize; costs $12 to enter
Conqueror: $50 prize; costs $30 to enter
As you progress through the game, there are also options called Spin & Go. This game lets you play against one to three opponents, with the number of opponents determining the prize pool and cost of entry.
Tournaments: As your skills improve, you can start to play matches against multiple opponents for top scores. You can play a Speedy Skirmish against 128 others which costs 500 tickets and has a prize pool of $1, or a Cash Skirmish against 32 people with a $3 entry fee and possible winnings of $66.
Who can use Bubble Shot?
Bubble Shot is available for iPhone, Android, or Samsung devices and can be played on both tablets and phones. Pocket7Games, the app that houses Bubble Shot, is considered a casino app since you can play for cash.
Because it's considered a casino app, it's not available on the Google Play Store, which does not support cash-reward apps.
Pocket7Games is rated for 17 years or older, though AviaGames states that players must be 18 or older and live in the U.S. to use the app. It is only available in English and Simplified Chinese, and you must have iOS 12.0 on your iPhone or iPad.
If you live in a state that does now allow Cash Competitions or online gambling, you may not be able to access Pocket7Games, enter the prize store to exchange your tickets for prizes, or play for cash.
States that may limit access to online casino apps include:
Arizona
Arkansas
Connecticut
Delaware
Louisiana
Montana
South Carolina
South Dakota
Tennessee
Vermont
Puerto Rico
Indiana
Maine
Arizona
Florida
How much can you earn with Bubble Shot?
If you're going to learn how to make money from video games as a side hustle, let's talk about how much you might be able to earn. Any money you earn with Bubble Shot will likely depend on how good you get at the game, the opponents you go up against, and how often you play.
There is no guarantee you'll make any money, and if you add your own money to the app wallet to pay for game entry fees, you could actually lose money.
If you participate in one of the tournament games, you may have to play several games in a row to see which competitor comes out on top. A Speedy Skirmish, for example, will cost you 500 tickets, with the top prize being $1.
If you're the overall winner of seven games, you will have earned $1 for the 21 minutes you spent playing. If you aren't the winner but are in the top tiers of finishers, you could earn additional tickets but no cash.
Cash games where you compete against another player could only cost you $3 for an Intermediate match, but the prize is only $5 if you win. Earning $2 for three minutes of play isn't bad, but it's not likely to make you rich overnight.
If you decide to go against two or more players, you have the potential to earn more money, but the entry fees increase, so the earnings percentage is about the same.
For example, a one-opponent cash game might cost you $6 to play and earn you $10 if you win, but a three-opponent cash game will cost you $18 ($6x3) and could earn you $30 ($10x3) if you win.
When you're ready to withdraw your winnings, there are a few more details to be aware of. Start with the Withdrawal section of the app and enter the amount you want to take out. A pop-up will display, stating that any account submitting a withdrawal request will trigger an account review. Additionally, any in-game items you have saved might be cleared out with the withdrawal.
Any bonus cash you earned can't be withdrawn, just the money you've won in the games. If you pull out less than $10, you'll be hit with a $1 processing fee. Amounts over $10 will have a fee of 15% assessed, and all withdrawals are held for a 72-hour review period.
Your earnings can be deposited through PayPal, Visa, Mastercard, debit card, or electronic check when available. It could take another seven days to receive the money, depending on the speed of your bank.
Common questions about Bubble Shot
Is Bubble Shot legit?
Bubble Shot is a legit app offering both competitive and casual game options. It's part of Pocket7Games, which includes various skill-based mobile casino games, including card, bingo, matching, and puzzle games. Pocket7Games has a 4.5 out of 5 ranking on the Apple App Store and has over 66,000 ratings as of July 13, 2022. It also has about 3,000 reviews on the Samsung Galaxy app store.
Can you actually win money on Bubble Shot?
You could earn money with Bubble Shot, but you may need to play for a long time and be strategic about the matches you choose. You can play for free and earn tickets, which you could exchange for prizes or bonus cash, allowing you to enter cash games.
Some games with high cash prize offerings may also have high entry fees. If you enter a tournament and finish among the top players, you could win money, depending on the prize, but not the full amount.
How do I withdraw money from Bubble Shot?
You can withdraw your earnings from Bubble Shot by going to the Withdrawal section of the menu. Choose the amount you want to take out, but make sure it's only your winnings and covers any transaction fee that may be charged.
Bonus cash is not eligible for withdrawal; you can only use it to pay game entry fees. All transactions are reviewed by the app and may be held for 72 hours before being released to your bank for processing.
If you make more than $600 over a year from all Pocket7Games combined, you'll likely need to report it on your annual taxes and may receive a form 1099-MISC from AviaGames.
How to get started with Bubble Shot
To get started with Bubble Shot, follow these steps:
1. Download the Pocket7Games app from the Apple or Samsung Galaxy app stores. Pocket7Games is not available on the Google Play Store.
2. Open the app and create an account.
3. Create a user name and select an avatar.
4. Allow the app to track your location to see if you can compete in cash games.
5. Select Bubble Shot from the games in the Pocket7Games app
6. Play a few rounds on the tutorial settings until you get the hang of the controls.
7. When you're ready to move past the tutorial, select a ticket level and start to play. Consider sticking to the ticketed play until you build the skills necessary to participate in cash games.
Other apps to consider
If you're looking for a way to boost your income, check out our list of the best side hustles. If you don't want to play bubble shooter games but are intrigued by playing video games for money and want to see how far you can go, check out one of these other games to add to your repertoire after you conquer the bubbles.
With more than 73,000 ratings on the Apple app store, Pool Payday is one of the most popular casino games. The game has free play options and lets you compete for cash by entering tournaments or playing one-on-one.
If you just can't get enough bubbles, check out Bubble Cash. In this version of bubble shooter games, players try to connect three or more of the same colored bubbles using a bubble launcher and then pop the bubble strings for points. The game allows you to compete in tournaments against other leaderboard players to earn cash and prizes.
Solitaire Cash offers a new way to play solitaire from your phone and combines multiple elements of different games in one place. The game offers a relaxing game experience and casual gameplay to help you unwind after a long day or for cash prizes.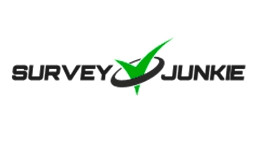 SurveyJunkie Benefits
Over $1 million paid out to Survey Junkie members monthly
Completing three surveys a day can earn you up to $40 a month
Trustpilot rating of 4.5/5 with over 30,000 reviews