Jumping into the world of rewards credit cards can seem like an immense task, especially with the many cashback credit cards currently available. You want to make sure you're being rewarded for everyday purchases, but you may not want to keep track of all sorts of spending categories and details.
With the Capital One Quicksilver Cash Rewards Credit Card, your spending becomes simpler and more efficient. This card rewards you with a straight 1.5% cash back on every eligible purchase you make, no matter the category. Easy, right?
But that's just the beginning. With the additional credit card benefits and perks you'll see below, having this cashback card in your wallet may make even more sense for you.
1. Easy and unlimited cashback rewards
First, let's keep talking for a second about this card's rewards program. When it comes to Capital One Quicksilver's benefits, the easy and unlimited cash back is a highlight. You will earn unlimited 1.5% cash back on every purchase, every day; and 5% cash back on hotels and rental cars booked through Capital One Travel (terms apply), whether your purchases are for travel, dining, shopping, groceries, or anything else.
This rewards card has no rotating categories whatsoever. This means you don't have to worry about using your card for purchases in certain bonus categories during specific times of the year. Capital One Quicksilver has a fixed cashback rate on every purchase, so it's easy to know what you'll be earning at any given time. This makes it much simpler than some other cashback cards.
Plus, there's no limit on how much cash back you can earn, and your cashback rewards will never expire. So, you could use your cash back as a savings account for special occasions or cash it in any time you like.
2. Simple early spend bonus
As a new cardmember, you can earn earn a one-time $200 cash bonus after you spend $500 on purchases within 3 months from account opening. If you use your Capital One Quicksilver card on common purchases from grocery stores and gas stations, you should be able to earn this sign-up bonus in no time and without extra effort.
3. No annual fee
The Capital One Quicksilver is on our list of the best no-annual fee credit cards out there for the budget-savvy consumer. The $0 annual fee is an immediate money-saving benefit compared to some other rewards cards. It means you'll be able to more focus on earning and redeeming your rewards at your own pace and not worry that you need to spend enough with this card to make up for what you paid in an annual fee.
4. Easy redemption options
The ways you can use the cashback rewards earned with this card are simple and easy. You can choose to apply your rewards as a statement credit, toward gift cards, on Amazon.com or in the form of a paper check that will be mailed to you.
Even easier, you can set up automatic redemption preferences via your Capital One online account. You choose how and when you want to redeem the rewards. For example, you can choose for automatic redemptions to occur every time your rewards hit a certain set threshold, such as $25, or at specific points throughout the year.
5. Introductory APR offer
You can use the Capital One Quicksilver to get 0% intro APR for 15 months on purchases (then 19.99% - 29.99% (variable) APR), as well as 0% intro APR for 15 months on balance transfers (then 19.99% - 29.99% (variable) APR). Keep in mind that there is a balance transfer fee of 3% fee on the amounts transferred within the first 15 months (or at a promotional APR that Capital One may offer you at any other time; No fee for amounts transferred at the Transfer APR).
6. Eno, your Capital One assistant
You can text Eno, an automated assistant, at any time for information on your balance, recent transactions, and more. Eno can also send you insights and alerts to help you better manage your account and keep it safe. This may include an alert if Eno finds a duplicate charge on your card or if a recurring monthly bill is higher than usual.
7. Price protection
Credit cards that offer price protection are rare these days. But if you're a Capital One Quicksilver cardholder, you can be reimbursed for the difference in the cost of an item you've purchased if you find the same item advertised later at a lower price.
To be eligible for this benefit, the original item must have been purchased with your Quicksilver card, and the claim must be submitted within 120 days of the original purchase date. You can have a maximum of four claims per account in a 12-month period with a maximum reimbursement of $250 per claim.
8. Extended warranty protection
The Capital One Quicksilver Cash Rewards Credit Card offers an extended warranty protection benefit. This will extend the manufacturer's warranty (which is usually 12 months or less) by an additional amount as long as the item was completely paid for with your Quicksilver card. This coverage could double the original manufacturer warranty up to a maximum of 24 months.
9. Capital One Entertainment
Most Capital One cardholders receive special access to music, dining, and sporting events through the Capital One Entertainment portal. You have the option to buy tickets using your cards, redeem rewards for tickets, or use a combination of the two methods.
10. Baggage delay insurance
If you're a Capital One Quicksilver Cash Rewards cardholder, you may be able to take advantage of many travel-related benefits tied to this card. Capital One Quicksilver benefits, such as travel insurance and travel assistance services, can make a huge difference in helping you achieve a stress-free and fun-filled vacation. 
You can be reimbursed $100 per day for three days if your baggage is delayed for more than four hours at a destination away from home. This reimbursement covers essential items only and is considered secondary to any other insurance you have that might apply. To be eligible for reimbursement, the entire travel fare must have been booked using your Capital One Quicksilver card.
11. Travel accident insurance
With this benefit, you and eligible family members will be automatically insured against accidents that may occur while you are traveling. This includes travel on buses, planes, boats, and more. To be eligible, the entire cost of your travel fare must have been paid for using your Quicksilver card.
12. Trip cancellation and interruption insurance
Having to cancel or interrupt your trip for any reason is never fun, but with this benefit, you can at least be reimbursed up to a maximum of $1,500 per trip for qualifying reasons. Your travel fare must have been paid in full using your Capital One Quicksilver card to be eligible.
13. Auto rental collision damage waiver
Rental car insurance can be an unexpected expense when you're traveling, but with the Capital One Quicksilver card, you can reduce some of those costs. As long as you decline the optional insurance (usually called collision/damage) offered by the rental company and pay for your rental using your Quicksilver card, you can be covered for physical damage and theft of the vehicle. Just remember, the rental period cannot be longer than 31 consecutive days, and the rental vehicle cannot be worth more than $50,000.
14. Complimentary concierge service
The Capital One credit cards concierge service is available 24/7 to help you have a more personalized experience, whether it's a night out or a trip to somewhere new. You can use pre-trip planning services to learn more about the area you're planning to visit.
This includes a 10-day weather forecast, any specific travel requirements, top attractions, security advisories, and much more. In addition, you can also gain access to unique events, ranging from dining experiences to sporting or entertainment venues.
15. 24-hour travel assistance services
If you're traveling 50 miles or more from your home, the 24-hour travel assistance services benefit may be of use to you. This is not insurance coverage, but this assistance can provide you with much-needed help concerning information about travel requirements, exchanging your currency, immunizations, locating medical care, and more.
16. No foreign transaction fees
Credit cards with no foreign transaction fees are the perfect pairing for anyone planning to travel abroad. With this benefit, you'll avoid the common 1% to 3% foreign currency fee associated with your credit card issuer on foreign transactions. Depending on your travel and purchase habits, this may not seem like a big deal, but keep in mind how quickly small fees can add up when you're making multiple purchases a day.
FAQs about the Capital One Quicksilver
Bottom line
There's no reason to make things complicated when it comes to choosing a credit card that suits your needs. If you want to keep things simple, you shouldn't worry about looking into the best cashback credit cards that deal with rotating categories or require more effort to maximize your earnings potential.
With the Capital One Quicksilver Cash Rewards Credit Card, it's as easy as making purchases and watching the rewards stack up. If that's the type of straightforward rewards process you're looking for in a credit card, consider using the Capital One Quicksilver card as your go-to for everyday purchases. And if you have any upcoming travel plans, you can always take advantage of the many additional travel benefits that are available.
Learn more about this card in our Capital One Quicksilver Cash Rewards review and explore our list of the best credit cards to find more options.
Lucrative, Flat-Rate Cash Rewards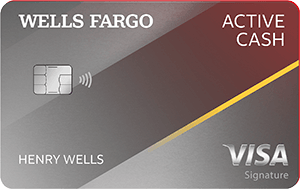 5.0
FinanceBuzz writers and editors score cards based on a number of objective features as well as our expert editorial assessment. Our partners do not influence how we rate products.
Current Offer
$200 cash rewards bonus after spending $500 in purchases in the first 3 months
Rewards Rate
Earn 2% cash rewards on purchases