Known for its high-quality products at unbeatable prices, Costco is a favorite among savvy shoppers looking to stretch their dollar further.
If you've been waiting for a store to open near you, there's good news. The membership-only warehouse club plans to open 24 stores in the 2023 fiscal year, including 15 in the U.S.
See if Costco is coming to a city near you. Before you shop, find out about smart shopping hacks every Costco member should know.
Earn 2% cash rewards at grocery stores and Costco
The Wells Fargo Active Cash® Card Rates and fees is a powerful rewards card that allows you to earn unlimited 2% cash rewards on purchases — including on groceries, even at warehouse stores like Costco.

New cardholders can also earn a one-time cash rewards bonus — $200 cash rewards bonus after spending $500 in purchases in the first 3 months!
If you're looking for a powerful rewards card that offers an extended intro APR period, look no further, the Wells Fargo Active Cash® Card checks that box too!
This card also offers an intro APR of 0% for 15 months from account opening on purchases and qualifying balance transfers (then 19.99%, 24.99%, or 29.99% variable). Which is great for someone who wants a break from high interest rates, while still earning rewards.
The best part? There's no annual fee.
Click here to apply for the Wells Fargo Active Cash® Card now.
Buckeye, Arizona
The city of Buckeye is growing fast, which may have contributed to Costco's decision to open a location on the southeast corner of Interstate 10 and Verrado Way.
The warehouse will anchor the new Buckeye Commons shopping center. Construction is underway, and the store is expected to open for business in July.
Queen Creek, Arizona
Located on S. Ellsworth Road, this Costco opened in the Queen Creek Crossing shopping center earlier this year.
A Costco representative said the company looks forward to serving Queen Creek, San Tan Valley, and the surrounding area.
The store features a pharmacy, tire center, optical department, hearing aid center, fueling stations, and more.
Redding, California
Costco has relocated to a new store in Redding. This new location offers more space for products and a gas station. The warehouse also has a larger oven room for those rotisserie chickens, increasing from four ovens to seven.
The grand opening was November 22, 2022, and featured many items that were difficult to find right before the holidays.
Sacramento, California
California has more Costco warehouses than any other state by far — and it's adding another one in the capital too.
Sacramento's newest Costco is expected to open in the Natomas area by Halloween. This will be the city's fourth Costco warehouse.
The 160,000-square-foot store will be at the corner of East Commerce and Arena Boulevard.
Longmont, Colorado
It's official! Longmont's first Costco is opening at the beginning of May. With the city's 1,500 acres of parks and open space, the store will be a convenient place for outdoor enthusiasts to grab healthy food for the week.
Costco expects the warehouse to have around 4,000 different products and 220 employees.
Athens, Georgia
After construction delays due to inclement weather and supply-chain issues, Oconee County's new Costco is finally open for business.
This is the 16th warehouse to open in Georgia. You can find the store on Parkway Boulevard. The Athens Costco opened right before Thanksgiving — just in time for Black Friday deals.
Ankeny, Iowa
Last November, the largest Costco in the Midwest opened in Ankeny, Iowa, in the Spectrum 36 development. The cold, snowy weather did not deter shoppers from lining up on opening day.
The 200,000-square-foot warehouse includes a food court, pharmacy, and gas station. It also has a distribution center, which no other Costco has in the Midwest.
Covington, Louisiana
Although the exact date hasn't been announced, Costco plans to build a new store on Pinnacle Parkway in St. Tammany Parish near Covington. This will be the second Costco warehouse in the New Orleans area.
The already busy stretch of Interstate 12 where Costco will locate is being widened to help accommodate heavy traffic.
University City, Missouri
University City's new Costco opened last October as part of the Olive redevelopment on Interstate 170 and Olive Boulevard.
This is the fourth Costco to open in the St. Louis area. The new store will be about 151,000 square feet, roughly the same size as the other St. Louis stores.
Free gift set with your first purchase at Grove Collaborative
To kick off your first order of $20 or more at Grove Collaborative, they're offering you a free household product set worth up to $55.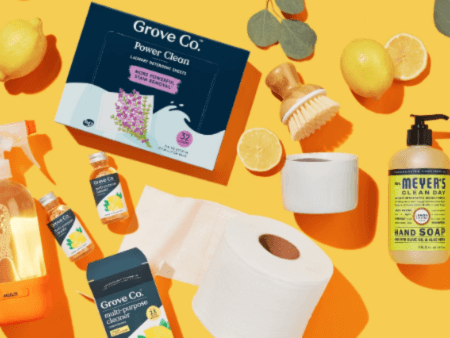 Here's how it works:
Choose your free starter set from the list (sets go up to $55 in value!)
Build your first order of $20 or more and checkout to claim your free set
It's that easy.
Upon completing your first order, Grove will ship you your free set. When you're ready for more products, Grove offers 200+ vetted brands that are good for the environment and affordably priced.
Enter your email and make your first $20 purchase to get started
Liberty Township, Ohio
Relocating from Springdale, this Costco warehouse moved to Liberty Township in southern Ohio last November. The store is located on Veterans Boulevard and is the first Costco in Butler County.
Its proximity to Voice of America Park makes it an easy stop on the way home after a day of hiking and birdwatching.
North Tulsa, Oklahoma
A new Costco is coming soon to Owasso, a northern suburb of Tulsa. It will be located just off Highway 169 and East 46th Street North. The new store will open in May.
It will be Tulsa's second Costco. The first, located on South Memorial Drive, opened in 2016.
Georgetown, Texas
Plans for a Georgetown Costco have been in the works since 2021, and the dream is about to become a reality.
It's expected to bring 235 new jobs and more than $11 million to Georgetown within the next 10 years.
Make sure to stop by the food court for the $1.50 hot dog combo when it opens in July.
Kyle, Texas
The people of Kyle no longer have to drive to the Costco in Austin or Pflugerville because they just got their first store in March.
According to Kyle's mayor, the city is excited about what the new Costco means for its economy.
Costco is recognized nationwide for its ethical business practices and high wages.
Logan, Utah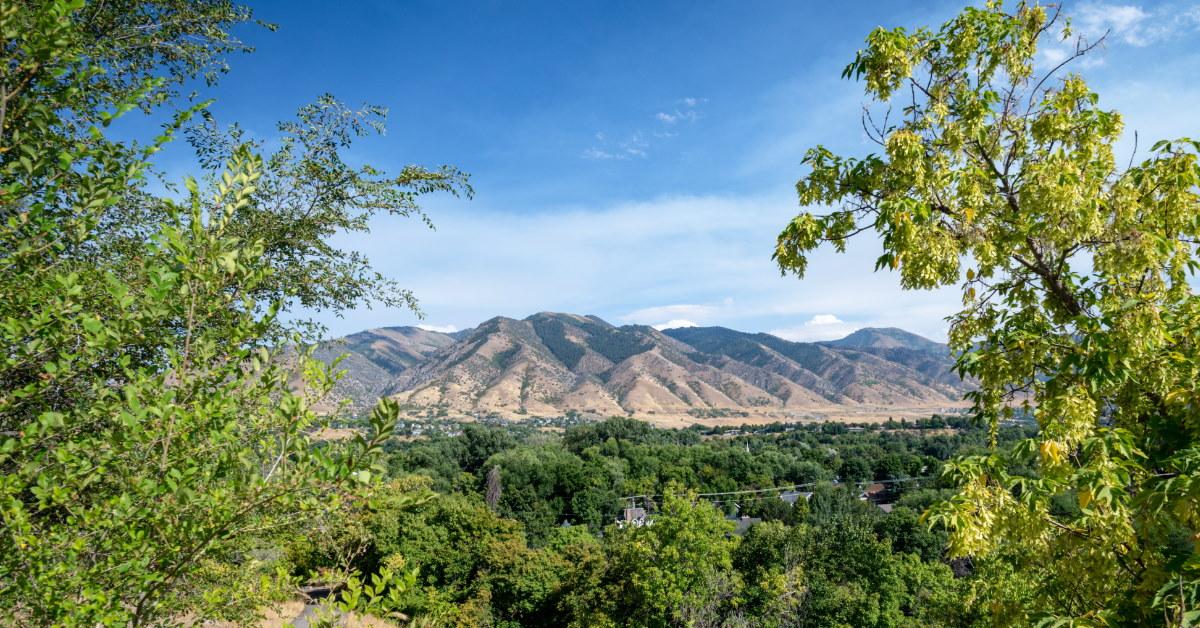 The grand opening of Costco in Logan generated excitement among residents last November. Customers camped out overnight in 15-degree weather to ensure they were the first shoppers through the doors.
Cache Valley has struggled with unemployment, so it welcomes the new store and the jobs it has brought along with it.
Lake Stevens, Washington
At the beginning of December, a long-awaited Costco opened on 24th Street SE in Lake Stevens.
The city prepared for increased traffic by building a two-lane roundabout at the intersection of Highway 9 and South Lake Stevens Road.
Popular opening-day specials among shoppers included meat, wine, and discounted e-bikes.
Bottom line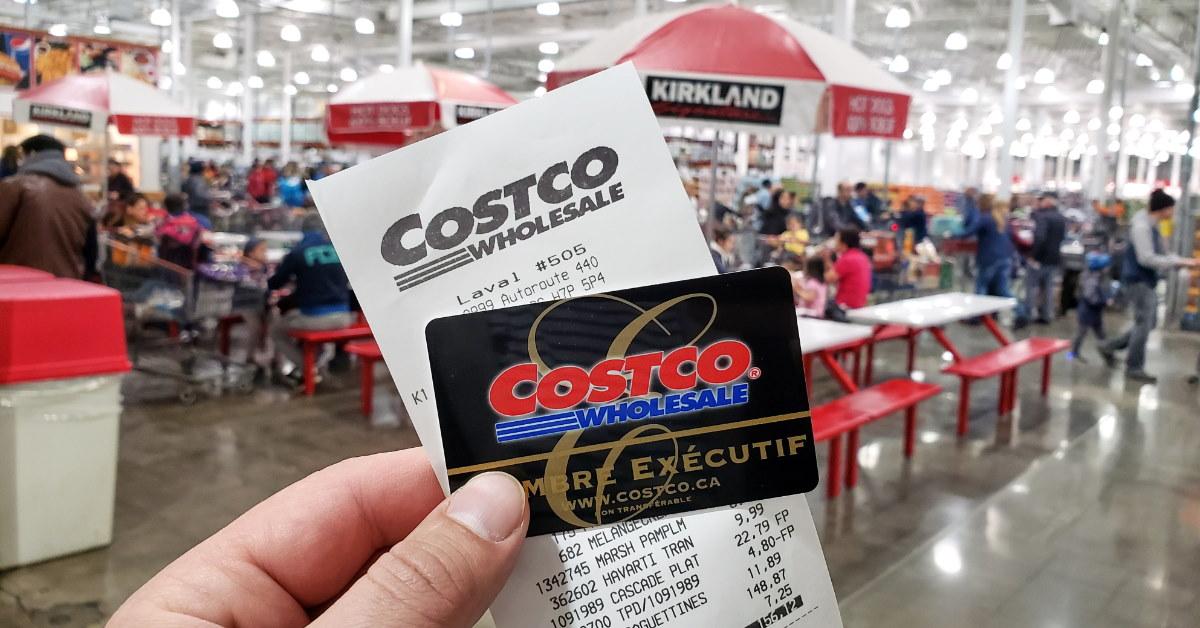 The announcement of new Costco stores opening across the country is exciting news for shoppers who appreciate quality and value and are looking to cut the cost of groceries.
And Costco has no plans to slow down. There are already plans to open more warehouses in 2024 and 2025. If you're still waiting for a Costco near you, stay tuned to learn about their newest locations.
If you don't have a Costco near you, you can still apply for a membership and benefit from their excellent rates on car insurance.
Lucrative, Flat-Rate Cash Rewards
Current Offer
$200 cash rewards bonus after spending $500 in purchases in the first 3 months
Rewards Rate
Earn 2% cash rewards on purchases