If you're going on a road trip this summer, a stop at Buc-ee's is a true destination in and of itself.
Buc-ee's gas stations are known for tasty food, ultra-clean facilities, and mammoth store sizes. The location in New Braunfels, Texas, is the world's largest convenience store.
Following is a complete official list of all Buc-ee's stores in the U.S., as found on the retailer's website. Grab one of the best travel credit cards and add a Buc-ee's to your list of places to see this summer.
Texas
Headquartered in Texas, Buc-ee's has its largest footprint here. The Lone Star State is home to 33 store locations:
Alvin: 780 Highway 35 N. Bypass
Angleton: 2299 E. Mulberry St.
Angleton: 931 Loop 274
Angleton: 2304 W. Mulberry St.
Bastrop: 1700 Highway 71 E.
Baytown: 4080 E. Freeway
Brazoria: 801 N. Brooks
Cypress: 27106 US 290
Denton: 2800 S. Interstate 35 E.
Eagle Lake: 505 E. Main St.
Ennis: 1402 S. Interstate Highway 45
Fort Worth: 15901 N. Freeway
Freeport: 4231 E. Highway 332
Freeport: 1002 N. Brazosport Blvd.
Giddings: 2375 E. Austin St.
Katy: 27700 Katy Freeway
Lake Jackson: 101 N. Highway 2004
Lake Jackson: 598 Highway 332
Lake Jackson: 899 Oyster Creek Drive
League City: 1702 League City Parkway
Luling: 10070 W. Interstate Highway 10
Madisonville: 205 Interstate Highway 45 S.
Melissa: 1550 Central Texas Expressway
New Braunfels: 2760 Interstate Highway 35 N.
Pearland: 11151 Shadow Creek Parkway
Pearland: 2541 S. Main St., Pearland
Port Lavaca: 2318 W. Main St., Port Lavaca
Richmond: 1243 Crabb River Road
Royse City: 5005 E. Interstate 30
Temple: 4155 N. General Bruce Drive
Terrell: 506 W. Interstate Highway 120
Texas City: 6201 Gulf Freeway (Interstate Highway 45)
Waller: 40900 US Highway 290 Bypass
Alabama
Buc-ee's opened its first Alabama location in Loxley in 2019. There are presently four locations in Roll Tide State.
Athens: 2328 Lindsay Lane S.
Auburn: 2500 Buc-ee's Blvd.
Leeds: 6900 Buc-ee's Blvd.
Loxley: 20403 County Road 68 (Robertsdale, Alabama)
Pro tip: If you visit a Buc-ee's, consider paying with one of the best credit cards to earn cash back or other perks.
Florida
Buc-ee's first Florida store location opened in St. Augustine in 2021.
Daytona Beach: 2330 Gateway N. Drive
Saint Augustine: 200 World Commerce Parkway
Georgia
Buc-ee's has two locations in Georgia. The first opened in Warner Robins in November 2020.
Calhoun: 601 Union Grove Road SE
Warner Robins: 7001 Russell Parkway (Fort Valley, Georgia)
Kentucky
Buc-ee's has operated in Kentucky since April 2022, when its Richmond location opened. Plans are underway to open a second location near Bowling Green in the summer of 2024.
Richmond: 1013 Buc-ee's Blvd.
South Carolina
Buc-ee's has one location in South Carolina. The Florence location opened its doors in May 2022.
Florence: 3390 N. Williston Road
Tennessee
Tennessee is home to two Buc-ee's locations. The first store opened in June 2022 in Crossville.
Crossville: 2045 Genesis Road
Sevierville: 170 Buc-ee's Blvd. (Kodak, Tennessee)
Bottom line
Buc-ee's has something for everyone, with fuel pumps, charging stations, tacos, and massive ICEE machines. This gas station alone is worthy of a summer pilgrimage.
But if you're not headed toward the Deep South, no worries. Buc-ee's has been in rapid growth mode over the past several years, and plans are underway to expand into Missouri, Wisconsin, and Colorado.
Perhaps best of all, making a pilgrimage to a Buc-ee's will probably help you keep more money in your wallet than a stop at many other summer travel attractions.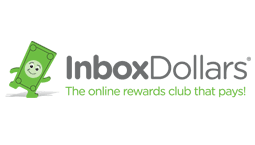 Inbox Dollars Benefits
Get a $5 bonus when you register with your email
You could earn money by taking surveys or making online searches
Over $80 million paid to members so far - how much can you earn?