Costco is well known for having great deals on high-quality items — but there are a few caveats. The first is the membership fee for the lower tier, one of the highest among warehouse clubs, at $60 a year. The second is that buying in bulk is the only real way to save on groceries.
Costco has also recently cracked down on sharing between households and hinted that another membership price hike might be coming soon.
Due to these downsides, some shoppers are turning to other stores. Here are some of the popular warehouse club's main competitors and why customers favor them over Costco.
Get a protection plan on all your appliances
Did you know if your air conditioner stops working, your homeowner's insurance won't cover it? Same with plumbing, electrical issues, appliances, and more. Not being able to make repairs could leave you in a bad situation — but a home warranty could protect you against surprise expenses.
Whether you're a brand-new homeowner or you've owned your home for years, a plan from Choice Home Warranty could pick up the slack where homeowner's insurance falls short.
If a covered system in your home breaks down, you can call their hotline 24/7 for assistance to get it repaired. They have a network of over 15,000 technicians that can assist you, making sure any issue can be taken care of swiftly — without breaking the bank.
Not sure if it's for you? Rest easy: they were named one of the "Best Home Warranty Companies" by US News 360 Reviews and were awarded Best Company's 2020 Consumer's Choice Award. For a limited time, you can get your first month free when you sign up for a Single Payment home warranty plan.
Amazon
Some items (like diapers and toilet paper) are a better deal on Amazon. They also offer free delivery on orders over $35, while Costco's free delivery threshold is $75 or more.
Amazon's Subscribe and Save deals make a play at consumers who routinely stock up on staple items, offering up to 20% off future orders that automatically ship.
This subscription-like model and other popular Amazon hacks can result in significant savings over Costco, even without a Prime membership.
Sam's Club
A Sam's Club membership is even cheaper than BJ's at $50 a year. Owned by Walmart, Sam's Club offers many of the same products but in warehouse club quantities.
Shoppers note that Sam's Club offers more name brands than Costco, which tends to rely heavily on its in-house Kirkland brand.
Walmart
Bigger isn't always better. Plenty of items (milk, flour, sugar, etc.) work out to be roughly the same price per ounce at Walmart as they are in the massive quantities sold at Costco.
You may have to pick and choose what to buy and where to get the best deal. But without the requirement of a membership fee, Walmart often comes out ahead.
Stop overpaying when you shop online
Shopping online has its perks. It's super convenient, but it can be time consuming to find the best deals. Instead of hunting for coupon codes (that don't always work!) and opening tons of browser tabs comparing prices, you can try Capital One Shopping.
Capital One Shopping makes saving money effortless. Just add the browser extension and when you check out, it'll scour the internet for coupon codes to help you save cash. And before you check out at 25+ major retailers, Capital One Shopping will notify you with a friendly pop-up if the item you're buying is available cheaper somewhere else.
Capital One Shopping is free to use and won't show you ads. Add it today and stop overpaying!1
Aldi
You may have to bag your groceries and bring a quarter to use a shopping cart, but Aldi offers fantastic prices on groceries that even Costco can't beat — no membership required.
Aldi also offers a great selection of specialty food items, like their German chocolate. They also offer the same deals on many items that Costco offers, such as towels, home decor, and kitchenware.
WinCo
WinCo has a similar warehouse vibe as Costco but with smaller quantities and a better selection of Hispanic and Asian grocery items.
Their bulk foods section is fantastic in variety and pricing; the big difference is that you can customize the amount of pecans, bran flakes, oatmeal, or oregano you buy.
They only accept debit cards, cash, checks, EBT, and gift cards as payment, but their low prices reflect this.
BJ's Wholesale
This warehouse chain is a major rival to Costco. They operate mainly on the East Coast and offer a cheaper membership fee than Costco ($55 vs $60).
While they offer many of the same bulk items, BJ's labels their aisles like a traditional grocery store, making it much easier to find what you need.
They also accept manufacturer coupons, which can stack with their store coupons. Costco doesn't do this, so your savings are limited to their store coupons and sales.
Target
While Costco carries a fairly good selection of toys and books between Halloween and Christmas, you're likely to find a greater variety at Target.
Costco focuses on higher price-point items, like large train sets and playhouses, whereas Target will have toys for budgets both large and small.
You'll also get an additional 5% savings on everything in the store when you sign up for a Red Card, something Costco doesn't offer.
Smart & Final
This lesser-known West Coast chain operates in Arizona, California, Nevada, and northern Mexico.
The stores are similar to Winco in that they fall somewhere between a true warehouse club and a typical grocery store.
One difference, however, is that Smart & Final also serves businesses with their bulk product offerings. It's a particularly good spot for paper products, food, and supplies for large gatherings.
Kroger
Let's face it — you don't always need a 50-lb. bag of flour or a 3-lb. chunk of cheese. Costco's bulk-sized packaging is a downside for many families, even when the price per item is lower.
Many people choose Kroger (or one of its affiliated brands like King Soopers or Fry's) for a typical weekly grocery haul.
While they don't offer the same bulk discounts as Costco, a well-timed sale or a good coupon can match or beat warehouse pricing.
Earn 2% cash rewards at grocery stores and Costco
The Wells Fargo Active Cash® Card(Rates and fees) is a powerful rewards card that allows you to earn unlimited 2% cash rewards on purchases — including on groceries, even at warehouse stores like Costco.

New cardholders can also earn a one-time cash rewards bonus — $200 cash rewards bonus after spending $500 in purchases in the first 3 months!
If you're looking for a powerful rewards card that offers an extended intro APR period, look no further, the Wells Fargo Active Cash® Card checks that box too!
This card also offers an intro APR of 0% for 15 months from account opening on purchases and qualifying balance transfers (then 20.24%, 25.24%, or 29.99% variable). Which is great for someone who wants a break from high interest rates, while still earning rewards.
The best part? There's no annual fee.
Click here to apply for the Wells Fargo Active Cash® Card now.
Best Buy
The first thing you see when you walk into Costco is the electronics section — huge TVs, laptops, and smartwatches. But those shiny displays don't always host the best deals.
Costco focuses on well-known brands, so you get no savings from buying an in-house option like Insignia, Best Buy's generic brand.
Also, when it comes to laptops, the best deals can be found in Best Buy's open-box section. These are computers that were returned or have minor defects (like scratches or a missing charger). Savings can be up to 45%!
Farmers markets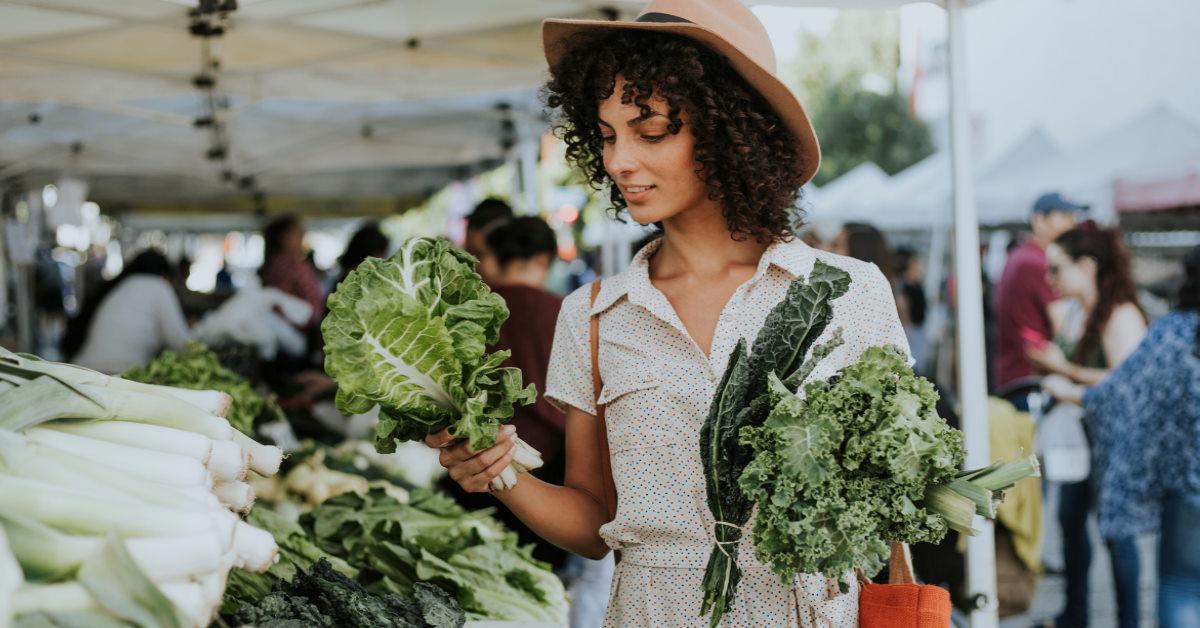 Costco isn't that great of an option for produce. You'll find better prices at discount grocers like Winco and Aldi, and they don't often match the sales of mainstream grocery stores like Kroger.
What's more — they only sell in large quantities. So unless you can eat five pounds of strawberries in a week, you should shop at your local farmers market.
That way, you can get the freshest produce (often grown organically) in the quantity you need so you can enjoy every bite before the food goes bad. Plus, you'll be supporting local farmers.
Online bookstores
Costco does have some great deals, but their prices on books are nothing to get excited about.
They offer a decent selection of popular best sellers around Christmastime, but you'll get far better deals at online bookstores like Abebooks and Thriftbooks.
These sites also offer used books in great condition, whereas Costco doesn't sell pre-owned items.
Trader Joe's
We all love the bougie cheese and dips at Costco (especially when they run samples), but Trader Joe's takes the specialty grocery section up a notch.
And you don't have to make a $20 commitment to a 12-pack of something you just want to try out.
For perishable, ready-made food items, Trader Joe's is a better move for smaller families who want to avoid wasting money on Costco's bulk quantities.
Bottom line
Costco does many things well. They excel at customer service, organic products, and low prices on various foods and other household goods.
However, the membership fee and bulk quantities are an insurmountable hurdle for some, causing them to shop elsewhere.
It's important to remember that no store is perfect for every family, so it's good to know that there are other alternatives to Costco for shoppers looking to cut grocery costs.
Lucrative, Flat-Rate Cash Rewards
Current Offer
$200 cash rewards bonus after spending $500 in purchases in the first 3 months
Rewards Rate
Earn 2% cash rewards on purchases