Woohoo! You just got paid!
As great as that feels, it's short-lived. Now, you have to wait a week, or multiple weeks, until your next paycheck. Weekly, biweekly, semi-monthly, monthly — employers follow a number of pay schedules. But why not daily?
Earnin can change all that by giving you access to your wages the day you earn them. Quick access to the money you worked for can help alleviate some of the day-to-day financial worries you might feel.
In this Earnin app review, we'll provide an overview of what Earnin is, how it works, and how you can use it to get paid the same day you work.
What is Earnin?
Earnin, formerly known as Activehours, is a mobile app that allows you to draw up to $100 per day from your earned wages before payday. The company was founded in 2013 and is based in Palo Alto, California.
Earnin isn't a payday loan or cash advance app, but rather a solution to rigid pay schedules. Earnin gives you access to the pay you've already earned without fees or interest. The company relies on support from its community of users by asking them to pay what they think is fair for using its service. So if you don't want to pay anything, you don't have to. You also have the option to pay it forward by leaving a digital tip to cover the next Earnin user.
According to the Earnin website, its members work 50 million hours a month. If each member works an estimated 40 hours per week, that means the app has roughly 288,000 weekly active users.
The company currently has an A rating with the Better Business Bureau (BBB) and has been accredited since June 2019.
How does Earnin work?
Earnin is an app-based service, so everything is handled right from your smartphone. You simply connect your bank account and add certain information about your employment. This allows Earnin to confirm where you work and understand your pay schedule.
After you work, you add your earnings in the app. You can do this by providing Earnin with your electronic timesheet or by adding your earnings automatically via the platform's Automatic Earnings feature.
By sharing your location, Earnin can learn your work schedule and automatically add earnings after you've finished work. Earnin does not support remote workers at this time.
In addition to the app's cashout feature, Earnin also offers a cashback feature. Simply enroll your credit card, and you can earn between 1% and 10% cash back when you shop with a participating local business. Additionally, with Earnin's Balance Shield feature, you'll find protection from overdrafts. The app will also negotiate medical bills on your behalf for a lower total or better payment terms. All you need to do is upload your medical bill in question. Then, Earnin negotiates with the billing office to reduce your balance. If you're happy with the service, you can choose to pay Earnin — though you don't have to.
Who can use Earnin?
You need to meet a few requirements to be eligible to use Earnin. First, more than half of your direct deposits must be deposited into a checking account. You have to have a normal pay schedule — weekly, biweekly, semi-monthly, or monthly. Lastly, you must have a fixed work location that Earnin can use to track your work activity. If you don't have a fixed work location, you need to have an online or electronic timekeeping system at work that Earnin can use to determine that you completed your workday.
Common questions about Earnin
What's the catch with the Earnin app?
There's no catch. Earnin gives its users an alternative to accessing their pay that's more flexible than the current pay schedule most employers follow. The platform doesn't even charge fees to use its service.
Do you have to pay Earnin back?
No, the money you cash out is the money you earned from work you already completed. When payday comes, Earnin deducts the amount you cashed out from your paycheck.
How do you pay Earnin back?
The money you cash out is automatically deducted from your paycheck when it is direct-deposited into your account. There's nothing you have to do beyond that.
Does Earnin charge interest or fees?
Earnin does not charge interest or fees, and there are no hidden costs to use the app. Earnin leaves it up to its community of users to tip what they deem is a fair price for using its service.
Can Earnin hurt your credit?
No. At no point in the signup process or while you're using the app does using Earnin affect your credit score. You don't even have to provide your Social Security number to use the service.
How to sign up for Earnin
The sign-up process for Earnin is pretty simple. There are just a handful of steps to get your account set up. We'll walk you through the steps to get signed up:
Step 1: Grab your smartphone and download the Earnin app. You can find it by searching in the app store or by visiting Earnin online and adding your mobile number to request a download link.
Step 2: With the app installed, click the "sign up" button at the bottom, then enter your email address and click next. Earnin will send a verification code to your email. Once you enter the verification code from your email into the app, click "next."
Step 3: On the next screen, you'll need to enter a password. After you've done that, click "next." The following screen will ask you to enter your name and details about how you're paid. Depending on your selection, you may see requests for additional information. Earnin does not support remote workers at this time. Finish by selecting how you get your pay and click "next."
Step 4: The next couple of steps will take you through connecting your bank account and entering your employer information. If the name of your employer doesn't show up, you can enter it manually. Finally, enter your work address and click "next."
Step 5: Voila! That's about it. It may take a few days for your information to be verified. From the home screen of your account, you can see your earnings, bank account balance, and toolkit at the bottom.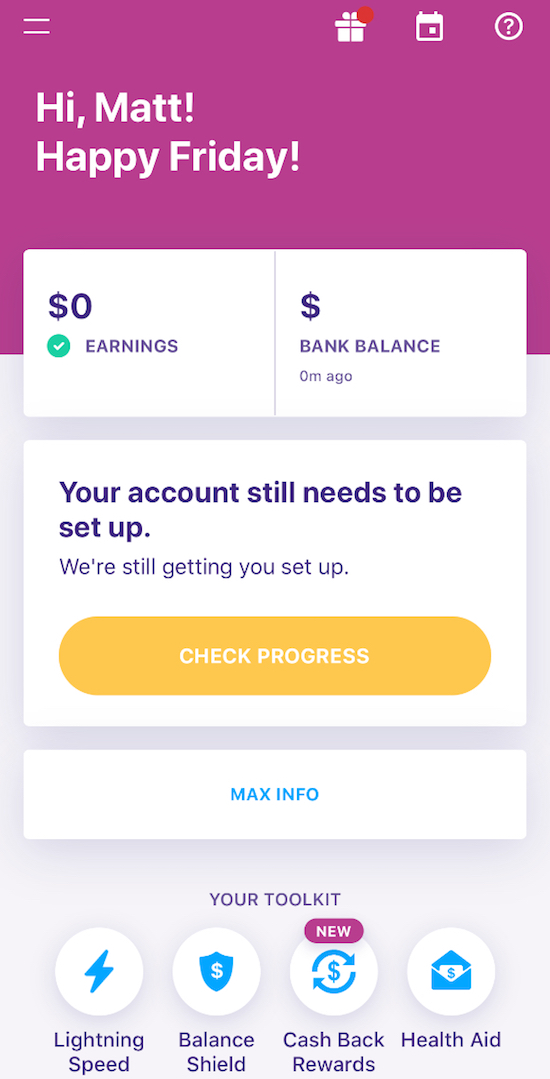 Other money apps to consider
If you're ever in a situation in which you can't pay your bills because you're forced to wait for payday, Earnin might be a solution that can help you figure out how to manage your money better. Having access to your pay as soon as you've worked for it can be a big help.
If Earnin doesn't sound like it's for you, that's OK. You might not need, or want, immediate access to your earned wages. There are a number of money apps and budgeting apps worth considering that can help transform your overall financial situation and help you figure out how to save money.
Digit, for instance, analyzes your spending habits and automatically saves exactly what you need to reach your goals. Digit looks at your checking account balance, upcoming bills, and expected purchases and shifts available money to your Digit account. Digit helps you reach your savings goals without you needing to lift a finger.
Stash is another money app that should be on your radar. Between its debit card that offers rewards in the form of stocks or its flagship Stash investment tool, investing has never been easier. Stash offers three investment account options — Beginner, Stash+, and Growth — costing just $1, $3, or $9 per month, respectively. Each account option offers different features, so it doesn't matter how much investing experience you have — Stash has got you covered.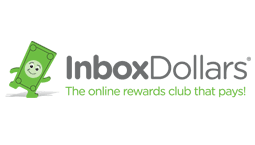 Inbox Dollars Benefits
Get a $5 bonus when you register with your email
You could earn money by taking surveys or making online searches
Over $80 million paid to members so far - how much can you earn?