Building credit is all about responsibly using available resources to create a credit history that looks good to potential lenders. It's typically best to start building credit as early as possible and to stay consistent with positive credit-building actions throughout your life.
This strategy could open up loads of financial opportunities which could save you money. Here's what you need to know about building credit at every stage of life.
Building credit for children
Building credit for a child isn't always straightforward. You typically have to be 18 or older to apply for credit products, including credit cards. However, certain credit card companies let you add children as authorized users if you already have one of their credit cards. This could be a way for a child to establish a credit history and potentially have a good credit score when they're older.
Just as important is to teach children how to build credit and what it is. This type of education could help prepare them for having a credit card in the future, as well as learning how loans and other financial products work.
Building credit in high school
Credit building becomes more important in high school because once children turn 18, they can typically apply for a credit card in their name. Before then, you might consider one of these credit cards for teens that let you add a teen as an authorized user.
Giving a teen their own credit card could also be a useful financial learning tool since some card companies let you monitor your teen's card and set restrictions on spending.
Building credit in college
It's not the end of the world if you don't understand how credit works before you head off to college. If you already have loans to help pay for your schooling, they can help you establish a strong credit history as long as you don't miss any payments.
For another credit-building opportunity, consider the best credit cards for students. These cards are specifically designed with students in mind. This means their fees are often low and they're easy to use. Using different types of credit products, including loans and credit cards, could reflect well on your credit report and help improve your credit score.
Building credit in your 20s
In your 20s, you might be starting a career. If you didn't have much experience with building credit, now's the time to get started. You might be thinking about buying a car or house down the road, and having good credit could help you save money for these purchases.
There are many ways to build credit in your 20s. Credit cards are often one of the easiest ways to establish a credit history. Best of all, some of the best secured credit cards allow you to get a card even if you don't have a credit history. For example, the Secured Chime Credit Builder Visa® Credit Card2 1 requires no credit check.
You might also consider taking out a credit-builder loan if you're in the beginning stages of building your credit. This strategy could also help you establish your credit history so you can qualify for other financial products, including rewards credit cards, car loans, and mortgages.
Building credit in your 30s
Your 30s are often a time when you begin setting the tone for the rest of your life. You might be hitting your groove in your chosen profession, starting a family, or making other important decisions. If you have certain financial goals in mind, there's no better time than now to build your credit and help achieve financial freedom in your 30s.
If you have a good credit score in your 30s, you're more likely to qualify for loans with lower interest rates, which could save you money over time. If you already have credit cards or loans, do your best to make all your payments on time and not carry a balance. If you haven't yet delved into credit products, now's likely the time to get started since it may take years to build your credit.
Building credit in your 40s
You might feel like your life is more established in your 40s, but that doesn't mean your credit journey is over. You could still have student loans, car loans, a mortgage, and credit cards. If you don't keep a careful eye on your debt, your credit score could easily plummet. This would be unfortunate, especially if you've spent years building your credit in the first place.
Part of finding financial freedom in your 40s is continuing to improve your credit score. Keep making on-time payments and don't close credit card accounts you've had open for a long time. The average length of your credit history is a factor in determining your credit score, so even if you don't use a certain card as much and it's not affecting you negatively (such as having a high annual fee), it's often best to keep the account open.
Building credit in your 50s
At this point in your life, you may have grown kids and progressed along in your career. Whatever your situation is, it's still not too late to build or rebuild your credit. Using different credit products responsibly is typically the best way to consistently improve your credit over time.
One of your goals during this time might be to travel more. Using the best travel credit cards could help lower your travel expenses, but these types of cards typically have higher credit qualifications. To help get approved, focus on keeping existing credit card balances low, making on-time payments, and having multiple credit products.
Building credit in your 60s and beyond
Building credit in your 60s and during retirement is still important, especially if you're looking to purchase a second home or downsize to a smaller home. You might also need a new vehicle or want to get approved for certain credit cards to help fuel your travels.
To help maintain or build your credit, consider using budgeting apps. Many of these apps could help you stay on top of your finances, including helping you remember to make payments or pay bills. Late and missed payments could have a negative impact on your credit score.
Bottom line
Knowing how credit building works and applying sound strategies could help you have a solid credit foundation no matter what stage of life you're in. Fortunately, it's never too late to get started.
If you want to stay organized with your finances, knowing how to manage your money and build and maintain your credit is an excellent first step. This could include checking your credit report and creating a budget so you don't carry a card balance.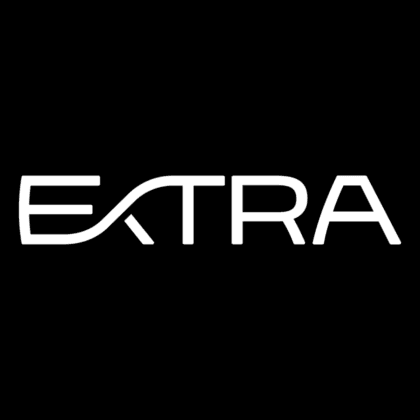 Extra App Benefits
Build your credit history every time you spend money
Works with your existing bank account
Earn up to 1% in points for rideshares, coffees, phone bills, and more