Saving money is rarely fun when it feels like you're depriving yourself. But what if you could save money without impacting your lifestyle?
As it turns out, adding money to your savings account and building long-term wealth might be easier than you think. Following are 15 ideas for how to save extra money each month.
Rethink your insurance
Raising your insurance deductible might help you lower premium costs. This can be a great way to save, but only if you have enough cash to cover a higher deductible without going into debt.
If that is not your situation, there are still ways to cut insurance costs. Call your agent and discuss possible discounts. 
Many insurers offer price breaks for being a careful driver, a good student, or having more than one car insured with the company, for example.
Drop cable for a streaming service
If you still have cable TV service, it might be time to switch to streaming. To make this change cost-effective, it helps to be selective and only subscribe to one or two streaming services that carry most of the channels you like to watch.
If you are not careful, you could end up subscribing to multiple streaming services that leave you paying roughly the same amount — or more — as you did for a complete cable package.
Switch your cell phone carrier
Shopping for a cheaper cell phone provider is a great way to save. This is one change that won't impact your daily life, as you will still have access to a cell phone just as you did before.
The only difference? You'll pay less for the service. As you compare prices, make sure to ask about senior pricing and student discounts if you fall into either of those categories.
Become a single-car household
If you're a two-car family, it might be time to change.
The average annual cost of owning a car is $10,728, according to the most recent data from AAA. That means you might save a lot of money going from being a two-car household to a one-car family.
You should net some savings even if you must use public transportation or other ways of getting around from time to time.
Buy generic products
Opting for generic items over name-brand equivalents can be a great way to save money.
If you're worried that you won't like the generic options as much, think of it as an experiment: Try each generic product once, and see what you think. You can always switch back if you don't like it.
Split restaurant entrees or order appetizers
Few things are more enjoyable than dining out at a favorite restaurant with people you love. However, the cost of eating out can add up quickly.
Instead of eliminating restaurant expenses, try splitting an entree or ordering an appetizer rather than a main dish. You might also find great deals on food during weekday happy hours.
Transfer debt to a 0% interest card and pay it off
If you have high-interest credit card debt, consider seeing if you qualify for a balance-transfer credit card with a 0% introductory interest rate.
Once you transfer the debt, your monthly payment will decrease, thanks to the lower rate. That buys you some time during the promotional period to climb out of debt before the interest rate on the card jumps.
Make 'copycat' meals at home
Copycat recipes aim to replicate restaurant meals from home. You'll probably enjoy copycat recipes if you love restaurant meals and have favorite dishes.
Search for your favorite restaurant recipe's name and the word "copycat." You might find recipes that can taste just as good as the original for a fraction of the price of eating out.
Shop online instead of driving to the store
The price of gas can add up. A great way to beat pain at the pump and make your dollar stretch further is to order items and groceries online.
You'll save on fuel, and you can comparison shop from home to ensure you get the best deal. It's a win-win.
Shop at discount stores
Shopping at discount stores can cut your costs. For example, if you love shopping at Nordstrom for clothes, try Nordstrom Rack instead. You'll enjoy a similar shopping experience at a lower price.
Think of stores you love and try to find a similar store with lower prices.
Make your cleaning products
Cleaning products often have a high price tag. Some of these products can be worth the cost, but you can make others at home for significantly cheaper.
And in many cases, a mixture of warm water and soap can do just fine as a cleaning solution.
Look for used items
Sites such as Facebook Marketplace and OfferUp provide great ways to get items you need for a low price.
With these sites, you find an item you want, message the seller and arrange a time for pickup. Plus, there are options to pay for shipping if that works better for you.
Use a rewards credit card
When used responsibly, the best rewards credit cards offer a great way to save. Find a card that suits you and start using it to pay for regular purchases. You'll accrue points you can redeem for travel, cash, or other perks.
Paying your balance in full each month is the key to making this tip work. If you don't pay the bill in full, you might pay more interest fees than you earn in rewards.
Grocery shop once each week
If you're guilty of stopping by the grocery store a few times a week, planning a single weekly grocery stop might help.
Preparing a weekly menu and committing to shopping once per week can save you money on fuel. Reducing the number of times you are in the store also might help cut your grocery costs by curbing opportunities for impulse purchases.
Check for coupons before you buy
It only takes a few minutes to search online for coupons before you buy, but it can save you a lot of money each year.
So, use your phone and take a moment to search for coupons before you head to the checkout lane. This is an easy way to lower your monthly shopping bill.
Bottom line
The best part about saving money using these strategies is that they help you grow your wealth with relatively little effort.
Life is hectic, and finding time to complete your daily to-do list is hard. The last thing you need is more tasks to complete.
Choose the strategies on this list that work for you, implement them, and keep going about your day.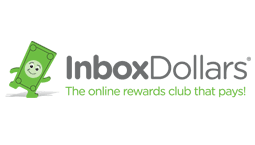 Inbox Dollars Benefits
Get a $5 bonus when you register with your email
You could earn money by taking surveys or making online searches
Over $80 million paid to members so far - how much can you earn?