Retirement is one of the most significant times of change in a person's life, and not every day or experience will go as expected.
As you're planning for retirement, you may want to fully understand what to expect and plan for some of the "what if" moments that could throw off your plans. Don't get caught off guard emotionally and make sure you prepare yourself financially for the unexpected.
Consider these 15 things you can expect during your first year of retirement.
You'll have more time on your hands than you think
That's not to say you'll suffer memory issues, but after the first week or so of retirement, you'll have more time on your hands than you know what to do with.
All of those things you said you would tackle when you retire may take a few weeks or even months, and then you'll be looking for things to occupy your time. If you're used to working 40 hours a week, it can be difficult to transition to having "nothing" to do every day.
You'll get to know your spouse in a different way
While you're working, you both have separate relationships, conversations with other people, and opinions. Suddenly, you're both home, and your main conversation may revolve around what's for dinner.
Often, though, there's an adjustment period where you may need to re-learn about each other, and that includes the way you talk to each other, the responsibilities you both have, and expectations about everything from spending time with friends to intimacy.
You may want to enjoy time together, alternating between things you both enjoy. Learn new skills, pick up new hobbies, or just enjoy talking about things you never had time for.
You become very aware that vacations are expensive
Even if you've planned significantly for traveling each year, it's quickly obvious that frequent trips will push your budget.
You may also be more conscious of how much you're spending while traveling, knowing that you don't have a job to make up for any extra expenses or purchases you make while sightseeing.
You won't need to "buy" the fitness equipment or classes
You now have time on your hands to get fit and active. While it's always a good idea to focus on your health, in retirement it becomes important to avoid doing it the expensive way.
The fitness equipment you buy isn't likely to get used during retirement if you didn't use it during your working years. You won't need to have fitness classes unless you want to do them (and you're committed to them).
Many find free or low-cost ways to get fit, like walking or joining the local rec center. Most importantly, start getting active and then add in classes and other costly investments if and when you need to later.
Skip the expensive hobbies, too
Another money drain for many people in their first year of retirement is investing in hobbies. Refrain from buying woodworking equipment or a full garden center of plants unless you've budgeted for it.
Hobbies are a good thing, but start slow and keep the initial costs down. You may quickly become bored and have a lot of extra equipment and supplies to deal with if you try to do too much, too fast.
You'll be shocked at the healthcare expenses
Even if you put aside a variety of tools to pay for healthcare (Medicare, pensions, and retirement funding), you may still be faced with a financial burden.
A Fidelity Retiree Health Care Cost Estimate survey found that in 2022, those who retired at the age of 65 would need to have an estimated $315,000 put aside just for healthcare costs.
From unexpected medical needs to routine exams, you may be shocked by the cost of just getting the care you need. Even a short hospital stay can derail many financial expectations if you haven't planned for them.
You have to psychologically adjust to realistic financial expectations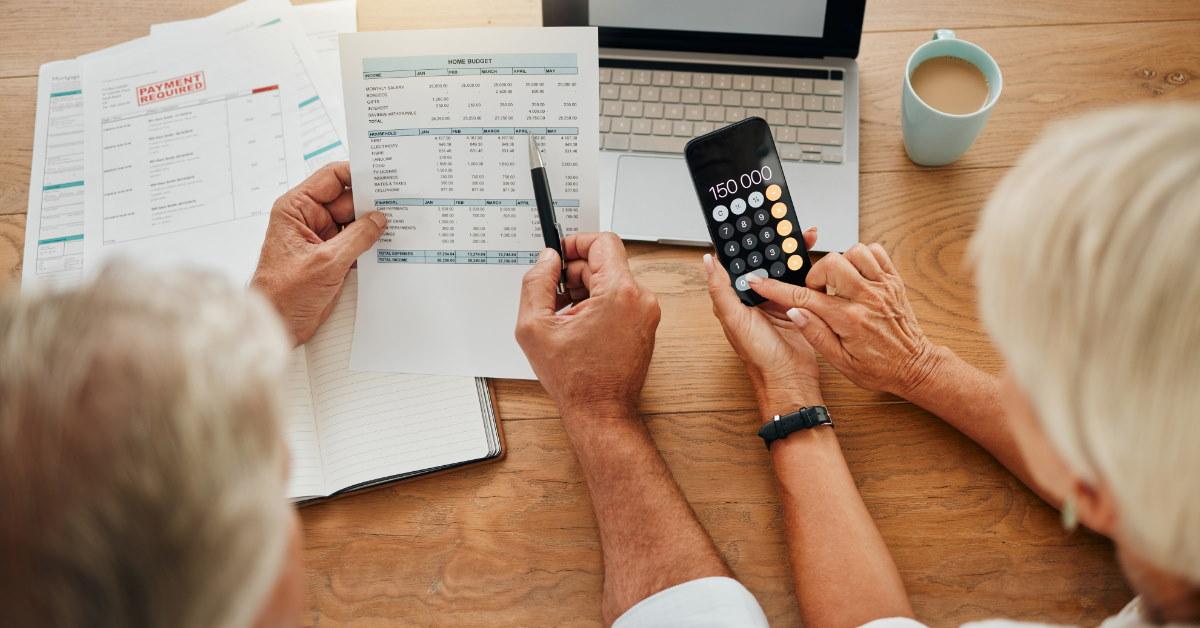 Lavish dinners at your favorite restaurants, spur-of-the-moment trips to the casino, and weekends spent with friends add up, quickly.
While you may have a budget for retirement, it's often surprising how fast you'll blow through that if you don't make a psychological change. The realization that you need to live frugally and within your means may take some time to get used to, especially that first year.
It's common to go through a bit of an emotional "why can't I live like everyone else" period. It can be emotionally draining, but adjusting creates a better path forward.
Your budget will change – and often may be unexpected
You may think you know how much you'll spend on everything from utilities to gas costs while you're planning for retirement, but your budget will likely be much different than what you expect.
Sure, you're no longer commuting to work, but you're spending a bit more having lunch out each day or taking that trip across the state to see a friend or your kids.
You'll need to adjust your budget once you retire. Document all of your expenses in the first months of retirement to get a better picture of what you're really spending and set realistic expectations for what you can afford to do.
The lack of purpose can be painfully obvious
Without having a daily purpose, you can suddenly feel, well, unimportant. That's a harsh realization, but the reality is no one is dependent on you any longer once you're in retirement. That could lead to financial problems if you try to fill that empty gap with stuff.
Studies show that depression risks rise as much as 40% during the first few years of retirement. It's hard to manage this huge change, especially if your life is defined by what you did for a living.
Try to find purpose in a way that's interesting to you. You may want to volunteer, invest time in your religious beliefs, or commit to local government work.
Medicare is a pain that you'll need to learn to manage
Understanding Medicare options, limitations, and where to go when you need antibiotics can be a downright difficult process.
There are a lot of components that make up this retirement plan, and getting it just right is essential to keeping your costs down. It doesn't help that you'll be inundated by services that "want to help."
Learn Medicare from a trusted resource. Find out how to use it fully, and don't be afraid to reach out to the health insurance providers with questions.
Self-reflection is hard to do
You'll have plenty of time to think during that first year of retirement, and many people spend some time questioning their decisions, developing regrets, and falling into a dark spiral.
Realize that you're still you, but you need a new path forward. You'll need some self-reflection, including on your health, savings, spending, and goals.
Your priorities — like eating out every night or buying the latest designer trends — are likely to fade as you put more time and effort into things that now matter to you, like spending time with family or completing projects you hope to leave to your family.
It's hard to tell yourself you don't have to go back to work
That first year is overwhelming when it comes to spending. Every dollar you have to spend that wasn't in your pre-designed budget will feel painful to hand over. You'll likely feel like you need to go back to work.
It could be true that going back to work is good for you (mentally and financially), but before you make that decision, try to focus on altering the way you view money and spend it.
Instead of a full-time job, if you really feel like you need to work a bit longer, find an option that's flexible and doesn't require all of your time such as finding a side hustle.
You'll be terrified of long-term care
Most people don't want to live in a nursing home, and even if you're just turning 65 and in good health, you'll often find yourself thinking about your future.
Long-term care insurance is a valuable tool for reducing the financial burden. But the more you see your friends in these situations, the more worried you'll be about your quality of life.
Put some time into creating a plan to avoid such situations when possible. Perhaps you have family you want to live with as you get older or you may find and make arrangements for assisted living communities that you actually like.
You need more to do than shopping
Many people in a retirement plan to fill their days with friends, lunches, hobbies, and grandkids. Yet, the reality is, you won't have a lot to do, and you could find yourself going to the store frequently just for a reason to get out of the house.
Instead of letting that become a habit, find activities that add value to your day. Volunteer at a school or enjoy conversations with the neighbors on the back porch. You may even find yourself reading more frequently.
You'll want to talk to a financial advisor
Let's face it. Retirement is a huge change that puts fear into you about not having enough money to meet your needs. If you've resisted the need to use a financial advisor in the past, the confidence, support, and clarity they can offer during that first year of retirement is eye-opening.
Talk to them and make sure you're on the right track. You'll feel emotionally and financially more secure when you do.
Bottom line
No matter how much you plan for your retirement years, that first year will come with lots of unexpected and even a few worrisome days. Yet, remember that you can often define what's to come.
If you're unhappy with life, find a new way forward. You don't have to spend money to feel valued. The question to ask yourself is, what do you want to do with your time?
Having a clear plan and path forward is half the battle and can be everything if you've already found ways to grow your wealth and are financially prepared for retirement.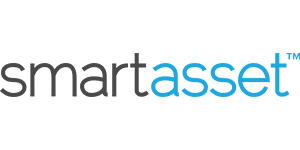 Smart Asset Benefits
Get matched with fiduciary financial advisors
Advisors are vetted and certified fiduciaries
Take the mystery out of retirement planning
Their matching tool is free