There is nothing wrong with cutting costs to save money, or because you're on a tight budget.
But there are times when it is possible to be too frugal. The following super-frugal tips might not be the best ways to boost your bank account.
You should always clip coupons
Clipping coupons is a good way to save cash, but it can also backfire if you take it too far.
Your time is valuable, and you might not spend it wisely if you waste hours clipping coupons for products you don't want or need anyway.
More retailers are turning to loyalty programs or other convenient ways to help you save cash. So check on retailer-specific options that might cut your costs without requiring you to clip coupons.
Earn a $200 cash rewards bonus with this incredible card
The Wells Fargo Active Cash® Card(Rates and fees) is a powerful rewards card that offers an extended intro APR period. New cardholders can earn a one-time cash rewards bonus — $200 cash rewards bonus after spending $500 in purchases in the first 3 months AND earn unlimited 2% cash rewards on purchases!
If you're looking for a powerful rewards card that offers an extended intro APR period, look no further, the Wells Fargo Active Cash® Card checks both of those boxes!
This card also offers an intro APR of 0% for 15 months from account opening on purchases and qualifying balance transfers (then 20.24%, 25.24%, or 29.99% variable). Which is great for someone who wants a break from high interest rates, while still earning rewards.
The best part? There's no annual fee.
Click here to apply for the Wells Fargo Active Cash® Card now.
Do your own home repairs
Small repairs can be worth tackling yourself. This can be a great way to save money if you have the know-how and gumption.
But many other fixes are best left to specialists such as plumbers, roofers, or HVAC professionals. These experts know how to fix something the right way.
Trying to make a major repair on your own can end up costing you far more if you screw up and cause even more damage. Let the pros handle the complicated jobs.
Don't let home repairs drain your bank account
Did you know if your air conditioner stops working, your homeowner's insurance won't cover it? Same with plumbing, electrical issues, appliances, and more. Not being able to make repairs could leave you in a bad situation — but a home warranty could protect you against surprise expenses.
Whether you're a brand-new homeowner or you've owned your home for years, a plan from Choice Home Warranty could pick up the slack where homeowner's insurance falls short.
If a covered system in your home breaks down, you can call their hotline 24/7 for assistance to get it repaired. They have a network of over 15,000 technicians that can assist you, making sure any issue can be taken care of swiftly — without breaking the bank.
Not sure if it's for you? Rest easy: they were named one of the "Best Home Warranty Companies" by US News 360 Reviews and were awarded Best Company's 2020 Consumer's Choice Award. For a limited time, you can get your first month free when you sign up for a Single Payment home warranty plan.
Always buy in bulk to save money
A warehouse retail membership can help you save money in many cases. But just because you can get a lower price by buying in bulk doesn't always mean it's a good deal.
Retailers such as Costco or Sam's Club may offer a great deal on fruit, for example. But you are wasting money if you buy something simply because it's a "good deal" but won't eat it before it rots.
Pro tip: A genius Costco hack is to buy your gas at the warehouse retailer. Fueling up at Costco often is cheaper than what you will pay at local gas stations. This is one case where "buying in bulk" pays off for many folks.
Don't spend money on hobbies
If you enjoy crafting, reading, or baking, why deprive yourself of these activities? It's OK to spend a little money on hobbies that make you happy.
Remember, if you are resourceful, there are almost always ways to buy supplies and equipment for your hobby without busting your wallet.
Pro tip: If you're still worried about spending money on your favorite hobby, consider turning it into a side hustle. This is a great way to make extra cash while doing something you enjoy.
Start a garden
A garden can be a good way to save money on fresh fruits and vegetables. But some people find gardening to be too much work.
It is also important to determine how much you are truly saving. For example, you likely will need to water your plants regularly, which increases your water bill. And you also should place a value on the time you toil away in the garden.
Drive further for cheaper gas
There are some great ways to save money on gas, such as using one of the best credit cards for gas so you earn rewards. But driving far away to find a better price often does not pay off.
For example, if you are driving just to save a few cents off a gallon of gas, you need to calculate how much you waste in gas getting to the station.
In the end, it might make more financial sense to pay a bit more at a station closer to you.
Cancel your car insurance
We've got bad news. You could be wasting $500 every year on overpriced, second-rate car insurance. And you should probably cancel your existing insurance right now, because there's something much better.
This new tool from FinanceBuzz can tell you if you're overpaying for your car insurance in just a few clicks. We match drivers with companies that report saving drivers up to $500 or more per year when they save! Each driver's savings will vary by driving history and how many discounts you're eligible for. And once you try it out, you'll never have to look for affordable insurance again because we find you the lowest rates that other companies can't match.
Oh, and it's also free. And come on — you can't tell us you don't want to save up to $500. To find out if you're losing up to $500 or more a year, just enter your zip code here, answer a few questions and see if you're overpaying. It takes less than 2 minutes.
Skip your car maintenance
Car maintenance can get expensive, and it's tempting to let things go and keep the cash in your pocket.
However, skipping regularly scheduled maintenance can end up making things worse by leading to costly repairs.
So, stick to the vehicle manufacturer's maintenance schedule, including oil changes.
Hold on to clutter so you don't have to buy items in the future
Sure, there are things you may want to store away for the day you will need them. But there comes a point when keeping things for "what ifs" becomes hoarding.
Try and declutter on a regular basis by getting rid of things that you are unlikely to need again. If you are wrong and need to repurchase something, it won't be the end of the world.
Cheaper is better
Buying the generic version of an item is often a shrewd way to get a quality product at a great price.
But there are other times when cheaper isn't better. For example, we probably don't need to recount the horrors of cheap toilet paper. Cheap clothes also can be a bad investment if you need to replace them on a regular basis.
In some cases, spending a little more cash is worth it.
Save as much money as humanly possible
Being frugal can be great for your bank account. But even this can be taken too far.
Is piling up all that cash really making you happy? You may be miserable always sitting at home because you won't spend a dime to eat with friends or take that dream vacation.
It's OK to enjoy spending at least a little of your money. Find ways to spend modestly that can make you happy.
Bank of America® Travel Rewards credit card
⭐️ Welcome offer: Earn 25,000 online bonus points after you make at least $1,000 in purchases in the first 90 days of account opening - that can be a $250 statement credit toward travel purchases
The Bank of America® Travel Rewards credit card features a simple and straightforward rewards program. With fixed rewards of 1.5 points per $1 spent on all purchases, there's no need to worry about spending in specific categories to maximize your rewards.
Take advantage of the Bank of America Travel Rewards card's introductory 0% APR on purchases and qualifying balance transfers for 15 billing cycles (then 18.24% - 28.24% Variable). Consider using this card for large purchases or funding travel that you want to pay back over time.
Annual fee: $0

Bottom line
It's great that you're finding ways to save money. But as with so many things in life, it's possible to have too much of a good thing.
Find ways to save money without taking your savings plans to the extreme. A determination to move beyond living paycheck to paycheck is admirable. But don't let it sap the joy from life.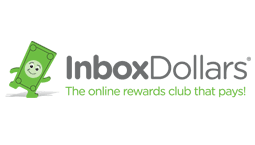 Inbox Dollars Benefits
Get a $5 bonus when you register with your email
You could earn money by taking surveys or making online searches
Over $80 million paid to members so far - how much can you earn?