Retirement planning and saving can be a daunting task. What will you do during your golden years? And how will you be able to afford decades of life without a steady paycheck?
No matter how worried you are about retirement, the following statistics can set your mind at ease. They might even be encouraging enough to get you dreaming about retiring earlier.
79% of adults feel they can retire how and when they want
Employment trends have changed in recent years, with more workers quitting as part of the Great Resignation. This switch has led to an average hourly earnings increase compared to last year, according to the Bureau of Labor Statistics.
Rising wages — and more confidence about job prospects — might help explain why 79% of workers are confident they can retire how and when they want, according to a study from Fidelity Investments.
65% of adults are putting the pandemic behind them
New cases of COVID-19 have been on the decline in recent weeks, and a vaccine has been available for almost two years now. These changes may be giving workers more optimism about life returning to a normal level.
In fact, 65% of Americans say they are ready to put the pandemic behind them, Fidelity says. With the present looking better, more people are ready to look to the future — including planning for a happy retirement.
Up to 90% of adults feel good about reaching retirement goals
Fidelity found that Americans are overwhelmingly confident about being able to reach their long-term goals, including retirement goals. In fact, that confidence spans generations.
Here are the percentages who said they are confident about hitting the mark when it comes to long-term aspirations:
Next Gen (ages 18-35): 83%
Older millennials (ages 36-41): 78%
Gen X: 79%
Baby boomers: 90%
84% of adults with a plan know how much they need to retire
If you've been thinking about how much you might need when you stop working, you're not alone. The good news is that preparing now can help you set realistic goals so as you get older, you're ready for what's next.
Fidelity found that 84% of those surveyed who have a plan said they know how much they will need to retire.
Pro tip: One way to plan is to create a retirement budget with estimated costs you may have to cover during your golden years, including mortgage and utilities, groceries, or one-time expenses like traveling.
If your current savings rate looks too modest to reach your goals, look for ways to generate more income.
80% of retirees think they'll have enough to live on comfortably
An overwhelming 80% of respondents to a survey by the Employee Benefit Research Institute said they are confident about having enough cash to live comfortably in retirement.
Even better, almost three in 10 say they are "very confident" about achieving such a goal.
Over 80% of workers are happy with their workplace retirement plan
The Employee Benefit Research Institute survey found that more than 80% of workers who are offered a workplace retirement savings plan are happy with this perk.
If you have access to such a plan, make sure you are getting the most out of your benefits. Consider having additional funds withheld from your paycheck so they can be added to a 401(k) account.
75% of retirees have enough money for medical expenses
Medical expenses can be a major burden in retirement, and the thought of facing huge medical bills in your post-work years is scary.
Yet, 75% of those actually in retirement are confident they will have enough money to pay for medical costs, according to the Employee Benefit Research Institute. That should be encouraging to anyone who is working and looking ahead to their golden years.
67% of those over 60 are 'satisfied' or 'very satisfied' with life
AARP found that 67% of those who are 60 and older are "satisfied" or "very satisfied" with their lives.
That tops the percentages of younger generations who say the same, such as people ages 18-39 (61% are "satisfied" or "very satisfied") and those ages 40-59 (60%).
Only 10% of those over 60 feel old age is a depressing time of life
Sitting around without being on a schedule may sound wonderful or boring depending on what you like. Perhaps traveling or volunteering or reading may be something that appeals to you.
The good thing is you can pursue whatever interests you want, which may give you a more positive outlook on retirement. In fact, just 10% of those 60 and older feel old age is a depressing time of life, AARP found.
57% of those 60 and older feel younger than they are
One way to continue to feel young as you get older is to stay active both physically and mentally. Some retirees take classes at a local college or other institution. Others volunteer so they can continue to interact with others.
Whatever approach they take, a lot of seniors clearly are doing something right, with 57% of those 60 and older reporting that they feel younger than their age, according to AARP.
Bottom line
Retirement is likely more within your reach than you think and might be a lot more exciting than you imagine.
The key is to find ways to stop living paycheck to paycheck so you can save more now and enjoy the retirement of your dreams later.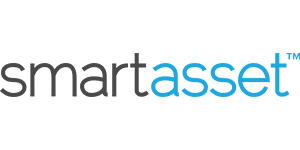 Smart Asset Benefits
Get matched with fiduciary financial advisors
Advisors are vetted and certified fiduciaries
Take the mystery out of retirement planning
Their matching tool is free