Learning how to manage your money is easier when you take advantage of the benefits banks have to offer. The best banks provide different services, possibly including access to checking and savings accounts, home and auto loans, credit cards, and more.
However, it can be difficult to know how to choose a bank with so many options available. How can you know which bank is best for your new account when many of them offer similar products?
In this guide, we cover the questions you need to ask yourself when deciding which bank to go with. These questions will help you figure out how to align your financial needs with the right bank for you.
7 things to consider before choosing a bank
These seven questions can help you make up your mind when you're trying to choose a financial institution to open a new account:
Do you prefer a bank or a credit union?
Banks and credit unions are similar financial institutions that often end up serving the same purpose: helping you manage your money. The biggest difference between credit unions vs. banks is how they're run. Banks are for-profit organizations that ultimately exist to make money and serve the needs of their owners and shareholders. Credit unions are not-for-profit organizations designed to help serve the needs of their members.
If you want to feel more involved with your financial institution, you might opt to join a credit union. Credit unions require a membership to use their services, whereas banks are typically open to the public. Membership in a credit union may revolve around where you live, your job, a group you belong to, or whether a family member is already part of the credit union.
Credit unions: Typically advertise fewer fees, higher rates on savings accounts, and lower rates on loans than banks, but you have to check each financial institution to be sure. Overall, the services from either a bank or credit union end up being very similar. Both organizations typically offer checking and savings accounts, as well as loans. Many banks and credit unions also offer credit card products.
National banks: Typically have millions of customers, so it may seem like they lack the personal touch you can find at a credit union, but they still get the job done. There are also smaller community banks that can feel less overwhelming. Banks often have the most financial options available, and their products are hard to beat. This is especially true when you compare credit card options between banks and credit unions.

Whether you go with a bank or credit union, make sure your choice has insurance in place to protect your money. Look for FDIC insurance with banks and NCUA insurance with credit unions. FDIC stands for Federal Deposit Insurance Corporation and NCUA stands for National Credit Union Administration. These government organizations typically insure up to $250,000 per depositor at insured institutions.
What type of account do you want to open?
If you're looking to open specific types of accounts, you need to choose a bank that offers those services. Many banks offer the same products and services, but it pays to do your research beforehand in case a bank doesn't have what you're looking for.
Here are some different accounts you can find at many banks:
Each bank is different, so it's in your best interest to choose a bank that offers the services you need. Keep in mind, some financial institutions may not offer joint accounts. If you specifically want to open a joint bank account, check over the terms and conditions to see whether your prospective bank allows it.
What fees does the financial institution charge?
Financial institutions typically charge fees for their services, though many of these fees can be avoided if you know how they work. Every bank or credit union lists their fees in the terms and conditions of each account they offer, so it's best to read them carefully before signing up for an account.
Some of the bank fees you may pay:
Monthly service fees
Monthly maintenance fees
Minimum balance fees
Overdraft fees
There might also be more fees associated with different types of bank accounts. Certain types of accounts may include these fees no matter what, but others may have ways to avoid them if you comply with specific guidelines. For example, a checking account might charge a monthly service fee unless you make direct deposits each month. Or you might get charged a minimum balance fee if your account balance falls beneath a certain threshold during the month.
To navigate which bank accounts might be best for you, answer these questions first:
Are you willing to pay service fees to use bank accounts?
Can you avoid the minimum balance requirement by always having enough money in your account?
Do you have a history of accidentally overdrafting your account by trying to withdraw more money than you have?
If you don't want to pay any fees, or at least pay lower fees, consider bank accounts that have a small number of fees or ways to avoid most of the fees. Bank accounts with higher requirements to avoid fees often have better benefits, though, so it could be worth it to meet the requirements depending on your financial goals.
What features does the financial institution offer?
The features attached to a new bank account may help you decide which bank to choose. Are you looking for help setting up a direct deposit for your job income? Do you want the option to deposit checks from a mobile app? These may seem like small things to think about, but sometimes bank features can enhance your entire personal finance experience.
As you compare different banks, keep an eye out for features like these:
Direct deposit
Mobile check deposit
Online bill pay
Interest-bearing accounts
Online and mobile banking options
Automated savings
Bonus offers
Low fees
Online transfers
Free ATM service
FDIC insurance
Customer service
You may not need every feature on this list, but it wouldn't be a bad idea to look for most of them. Free ATM service or excellent customer service agents might not seem necessary until you're racking up ATM fees or trying to get help with a financial emergency.
Do you want to earn interest on your money?
Earning interest is important if you plan on having large sums of money sitting in your bank accounts for long periods of time. The average national interest rate, or annual percentage yield (APY), for traditional savings accounts is 0.45% (as of Sep. 20, 2023). 
It's often better to put your savings into a high-yield savings account instead of a traditional account. For example, Chime1 has an APY of 2.00% (as of Aug. 29, 2023)2 , which can help you grow your savings faster.
Most savings accounts earn interest, but the same can't be said for most checking accounts. However, you can still earn money with certain checking accounts. For example, the Axos Rewards Checking account has an APY of 3.30% (as of Sep. 18, 2023).
Do you need ATM access?
If you need regular access to ATMs, it's best to check each bank's ATM fees and ATM locations. Some banks have better infrastructure in certain regions of the country, whereas others have branches and ATMs countrywide. If you know you'll be moving to a different state at some point, it could make sense to find a national or regional bank with ATM locations in multiple areas. Otherwise, you may have to pay high fees to use ATMs that aren't in your bank's network.
If you think you'll rarely use ATMs, it might not make a big difference if you don't have plenty of in-network ATMs nearby. However, if you think that your ATM use will be consistently high, it's likely a good idea to have multiple options for in-network ATMs close to where you work and live. This factor could be a big help in choosing the bank or credit union that's best for you.
Do you prefer in-person branches or online banking?
Big banks like Chase and Wells Fargo have options for both in-person and online banking, but you also have plenty of banks that don't offer both options. Some banks are completely online and others are strictly brick-and-mortar banks.
Which type of banking situation do you prefer? Do you primarily like to go into a local branch and talk to someone, or is online banking more efficient for you? Or do you prefer a mixture of the two options?
You might be more inclined to give up the option of going to physical branches if the online banking services are straightforward and easy to use. Financial institutions like LendingClub and Green Dot don't have physical locations, but they may make up for it with their online services.
Both companies offer mobile app access for iOS and Android devices, as well as online support options. In addition, online savings accounts often offer higher interest rates because these financial institutions incur lower overhead costs.
FAQ
How many bank accounts should I have?
There's no exact number of how many bank accounts you should have, as it depends on what you're comfortable managing and how many accounts you need to achieve your financial goals. However, it's often recommended to have at least one checking account and one savings account. This is so you can put away money for savings and have it earn interest while you use the checking account for your daily expenses.
Is it better to have accounts with different banks?
It may be better to have accounts with different banks if you're storing large amounts of money (more than $250,000) in each account. The FDIC typically insures up to $250,000 per depositor and bank, even if you have multiple accounts with the same bank. So spreading your money between banks helps to insure more of your money.
It can also be helpful to leverage the different benefits you get from having accounts with multiple banks. Each bank has its own features and benefits, so you'd have access to more overall benefits as a customer of different banks. That said, if you often need to transfer money between certain accounts, it could be quicker for you to have those accounts with the same bank.
Can I open a bank account with no money?
Yes, you can open a bank account with no money. Many banks require an initial deposit when you open an account, but some banks don't require this. Online banks are more likely to not require an initial deposit. Traditional banks might require you to put money down.
How to choose a bank account: bottom line
Knowing how to choose a bank can smooth out your banking experience for years to come. When you choose a bank that fits your financial needs and goals, it's easier to manage your money and track your finances.
Remember to look into each bank's products and services to find the best fit for you. Many banks offer similar features, but you might find one bank works better for you than another. This is especially true if you're looking to avoid certain fees or you want to take advantage of specific financial product offerings, like credit cards. As with any financial decision, it pays to take your time and read the fine print.
Disclaimer: All rates and fees are accurate as of May 9, 2023.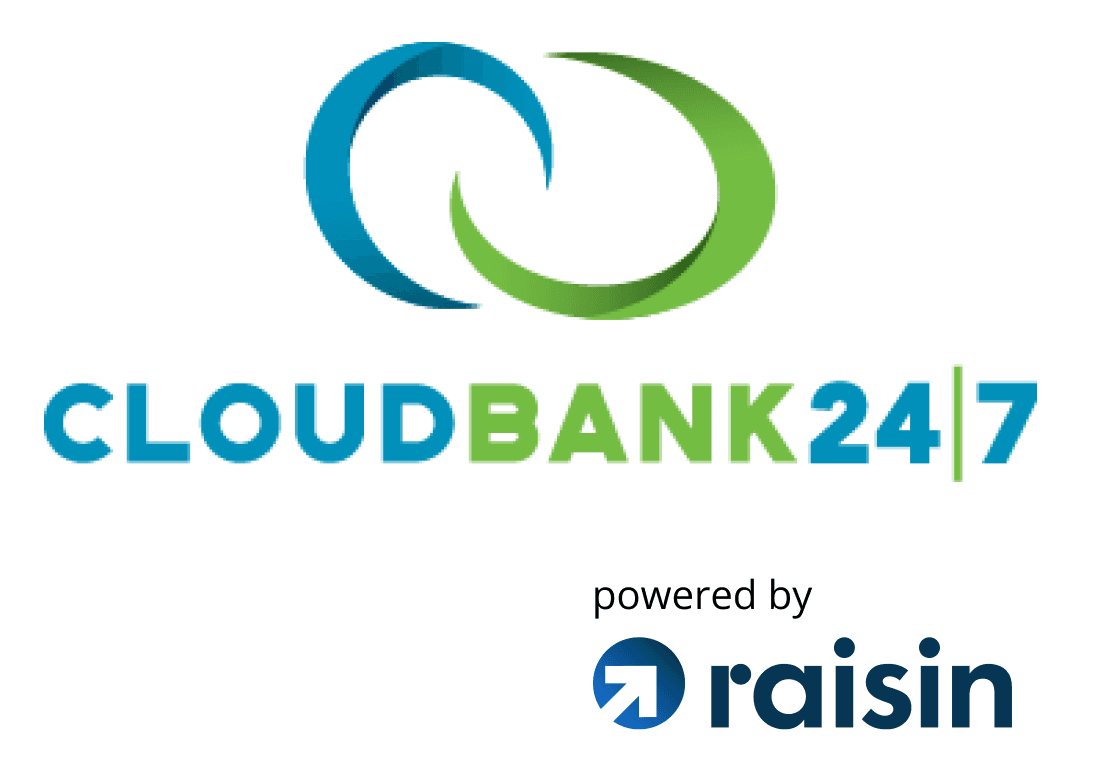 CloudBank 24/7 High Yield Savings Account Benefits
Incredible 5.26% APY3 to boost your savings
Interest is compounded daily and posted to your account monthly
Enjoy 24/7 online access to your account and funds
FDIC insured through Third Coast Bank SSB, no fees, $1 minimum deposit