Learning how to switch banks now can set you up for easier personal finance decisions in the future. You may be eyeing features at a new bank and are curious about how to transition to a new account. Or you may feel comfortable with your banking situation at the moment but want to be prepared in case you need to switch down the road.
The best banks stay competitive by offering top deals and features for their customers. You may want to switch who you bank with to get the best interest rates available or maybe you just moved and your current bank doesn't have any physical branches in your new area.
No matter the reason for the switch, we've compiled a list of simple steps to reference when you're changing banks. This will help you easily navigate the process when you need to.
Choose a new bank
If you want to switch banks but don't know how to start, it's best to first learn how to choose a bank. Figure out why you're leaving your current bank or credit union and then think about what you'd like to gain with a new financial institution.
Consider these details and features when choosing a new bank:
Bank or credit union: Banks and credit unions offer similar products and services, but they're run differently and you might see some variation in their fees and rates. Credit unions may have lower fees and higher interest rates on savings accounts than banks, but this isn't a set rule. The best way to choose between a credit union vs. bank is to compare each individually. Consider the products and services of each bank and credit union to see which would be the right fit for you.
Types of accounts: Savings accounts and checking accounts are typical offerings at banks and credit unions, but credit cards might not be. If you need specific types of accounts, make sure your new financial institution offers them.
Fees: The fees for bank accounts are often different depending on the bank or credit union you're working with. Read the fee schedules of each type of account you're considering to see whether they align with your financial needs and goals. Remember, some accounts have minimum balance fees, transfer fees, overdraft fees, and more.
Physical locations: Some people are totally OK with online banking. But you should cross online banks off your list if you like the option of walking into a local branch.
Features: Do you need remote check deposit or other mobile banking features with your bank accounts? Or do you want to earn a certain amount of interest with your savings account? Do you need frequent ATM access? Look into the types of features offered at different banks and credit unions before making your decision of which one to go with.
Open a new bank account
You'll need to keep a few things in mind if you want to open a savings account or open a checking account at a new bank. Most banks require certain information, so you'll need this info on hand when applying.
Here's the information you may need when filling out a new bank account application:
Full name
U.S. citizenship status
Date of birth
Social Security number
Driver's license or state ID number
Address
Contact information
Employment information
Also, not all banks automatically send you certain resources once you've opened your account. For example, most banks will automatically send you a debit card after you've successfully applied for a new account, but there are some that won't. In these cases, you may have to request a debit card. The same goes for paper checks. Your new account may automatically include paper checks or it might not. If it doesn't or you need more checks, you may have to pay a fee to have them sent.
Transfer your money
Some banks require a minimum opening deposit when you first open certain types of accounts. This money typically needs to be transferred from another existing account, so you could choose to use the bank account you're switching from. If a new bank account doesn't require a minimum opening deposit, you may still want to transfer money over, especially if you're planning on closing the old bank account.
If you don't have a bank account to transfer over a minimum opening deposit, you may need to consider other options. Many bank accounts don't require a minimum opening balance, so you can get started there. Or you can try applying for a new account in person at a physical branch and see whether there are other deposit options available, like handing over cash.
Set up your direct deposit
If you already use direct deposit with your current bank, you'll need to set up direct deposit with your new bank as well. Otherwise, your employer will continue sending your paycheck to your old account and you'll have to transfer your funds to the new account. This could also become problematic if you close your old account without updating your direct deposit to the new account.
To get direct deposit set up with your new bank account, contact your bank or employer. Customer service representatives at your bank can help you get it set up or a payroll specialist at your work can guide you through the process. You typically need to fill out a direct deposit form with the banking information of your new account, including the bank name, routing number, and account number.
Set up your bill payments
Taking advantage of online bill pay features and setting up automatic payments is one of the easiest ways to manage your bills. It's nearly impossible to miss a payment when you can just go online and set up automatic transactions. Of course, if you close the checking account that pays your bills, you'll need to update the automatic payments with your new checking account information.
Update your automatic bill payments by logging into the online account associated with each bill and changing the information in your account. So if you need to update the payments on your internet bill, log into your internet service provider online account and change the information there.
Relink any previously linked accounts
Automatic payment information isn't the only thing you'll need to update when you get a new bank account. If your old account was linked to other financial products, such as loans or retirement accounts, you'll need to relink those to your new bank as well. This way you can continue paying off your lenders or contributing to your retirement accounts. You'll likely need your new bank account's information to link it to these other types of accounts. Again, be sure to have your account and routing numbers on hand.
Close your old account
If you want to close your old account, now's the time to do it. You don't have to close your old account if you don't want to, especially if it doesn't have any monthly fees for maintenance or minimum balance requirements. But if the old account does have fees and you've already transferred your money to the new account, it's likely a good idea to close the old one. You don't want to be hit with fees for something you're not using.
Just make sure there's nothing left pending on your account before it's closed. Wait for all transactions to finish and any outstanding checks to completely process. Also, be sure direct deposit has been set up correctly on your new account. Then empty your account of all its money and call the bank to request it closes it.
FAQs
Can you switch banks online?
It's typically not difficult to switch banks, so there's likely little reason you can't complete the process online. However, it may be easier to complete parts of the process over the phone with a customer service representative. This may include getting your direct deposit set up at a new bank, as well as closing your old bank account.
Does switching banks hurt your credit?
Switching banks won't necessarily have any affect on your credit score as long as your accounts are in good standing. This is because big credit reporting agencies like Experian and TransUnion don't typically include banking information on your credit reports.
What banks give you money for switching?
Banks don't often give you money specifically for switching from another bank, but you can typically find excellent bank account bonuses for new account holders at many banks. There may be certain requirements to receive a bank account bonus, like setting up direct deposit or maintaining a certain amount in the account. Check the specific savings account and checking account bonus offers terms and conditions so you don't miss out on a valuable sign-up bonus.
Bottom line
If you want improved benefits and features, it's common to consider other banks for your financial needs. More products and services can help you better learn how to manage your money and achieve your financial goals. It may also make sense to switch banks if you're looking for a better customer service experience.
Whatever your reason for switching banks, it doesn't have to be a hassle. Remember to follow the steps outlined in this guide so you can quickly get set up with your new bank account. This includes transferring over money, setting up direct deposit, setting up automatic payments, and closing your old account if you want to.
These steps can save you time and stress from having to figure things out on your own, so reference them when you need to and enjoy your new bank or credit union.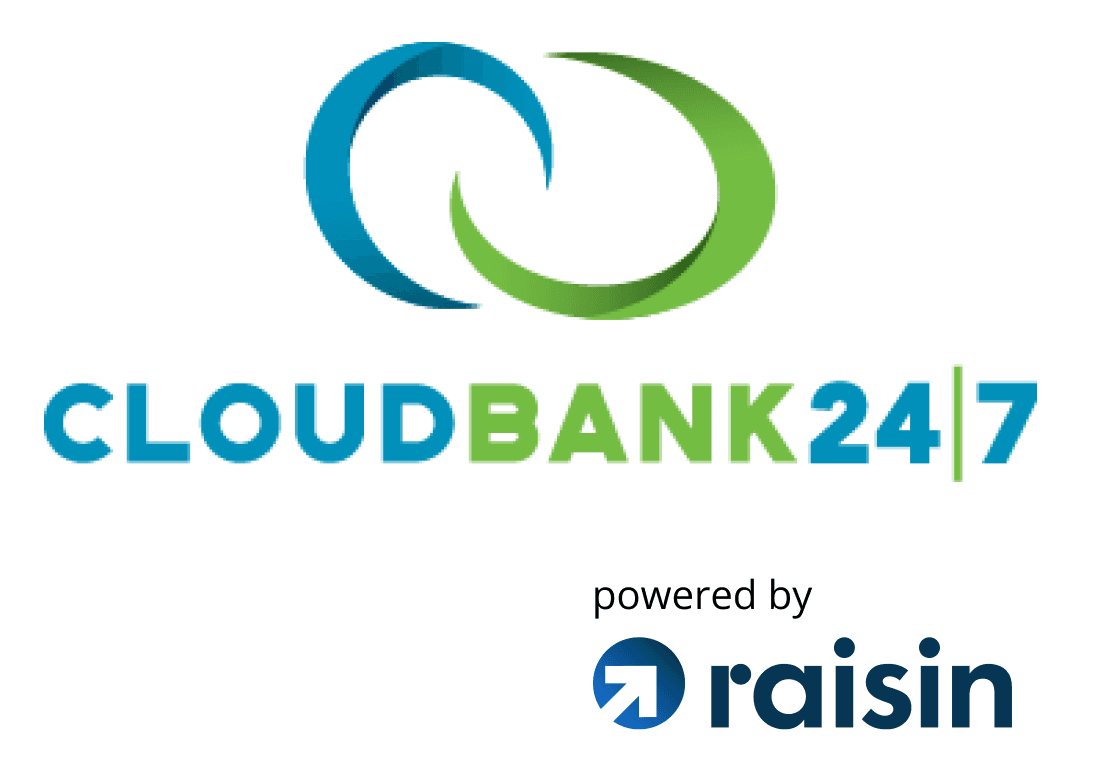 CloudBank 24/7 High Yield Savings Account Benefits
Incredible 5.26% APY1 to boost your savings
Interest is compounded daily and posted to your account monthly
Enjoy 24/7 online access to your account and funds
FDIC insured through Third Coast Bank SSB, no fees, $1 minimum deposit