Passive income is a dream for many. After all, who doesn't want to pick up a little extra cash? However, many passive income streams require a lot of upstart capital.
Fortunately, there are many ways to create passive income streams without using a large wad of cash. 
Here are a few of our favorite methods to make passive income without a significant initial cash investment.
Get paid up to $225 a month while watching viral videos and take surveys
It sounds crazy. And maybe you're not even sure if it's worth your time. But come on … you're at least a little curious. Getting paid while watching viral videos is a real way to earn cash, and you can do it with a company called Inbox Dollars. 
No … it's not going to get you rich. Yes ... it's probably one of the lowest-effort side hustles. But it's totally worth it if you're just sitting on the couch scrolling anyway. Instead of watching viral videos on YouTube, you could be getting paid actual cash to take surveys instead. Every little bit of extra money counts.
How to maximize your earnings:
An average survey payout is $5
Take 5 surveys the day you sign up
Repeat 5 days a week
You could earn $500/month
BONUS: Free $5 when you sign up, confirm your email and phone.
It's simple. You sign up and confirm your email. Then you watch. Then you earn cash (yes, actual cash … not "points"). And watching these videos whenever you're just chilling on the couch can earn you up to an extra $225 every month. 
SPONSORED
Rent out your car
If you own a car or truck, you can rent it out when you're not using it with Turo. You can choose which days and for what price you loan out your car to others. 
Vehicles must be no more than 12 years old with under 130,000 miles to qualify as rentals. You should also check with your auto insurer and ensure you have the right insurance coverage.
Self-publish a book
Gone are the days when you needed a literary agent to publish a book. If you can write and format it, you can self-publish with Amazon Kindle, Google Play, Kobo, and other platforms. 
You won't be burdened with printing or distributing the book, but you will probably need to promote it to get sales.
Run a print-on-demand store
With services like RedBubble and Zazzle, you can design anything from coffee mugs to t-shirts to bumper stickers and sell them online. These platforms manage every step from point-of-sale to creating the product to shipping it to the customer.
You'll only get a percentage of the sale price of each item (usually around 20%, but you can alter this somewhat by raising your prices), but after the design phase, the income you generate is pretty much passive.
Stop overpaying when you shop online
Shopping online has its perks. It's super convenient, but it can be time consuming to find the best deals. Instead of hunting for coupon codes (that don't always work!) and opening tons of browser tabs comparing prices, you can try Capital One Shopping.
Capital One Shopping makes saving money effortless. Just add the browser extension and when you check out, it'll scour the internet for coupon codes to help you save cash. And before you check out at 25+ major retailers, Capital One Shopping will notify you with a friendly pop-up if the item you're buying is available cheaper somewhere else.
Capital One Shopping is free to use and won't show you ads. Add it today and stop overpaying!1
Sell digital products (spreadsheets, templates)
Just because someone knows how to make a complicated spreadsheet or beautiful social media post templates doesn't mean they have the desire or time to do so.
People have built six-figure businesses by making boring templates for things like household budgeting, Instagram posts, and office HR manuals. 
Sell them on your own Shopify website or other platforms like Etsy.
Rent out your home
Airbnb may be the first platform that comes to mind for renting out your home, but there are many other options, such as VRBO, Vacasa, Homestay, and more.
If you're unwilling to give a stranger the run of your place, you can also take on a roommate to monetize space in a spare bedroom.
Rent out your storage space
Don't fancy sharing your home with other humans? You can even rent out storage space in your garage, closet, or basement through apps like Neighbor. 
You can choose what you will and won't store on your property, as well as how your renter will have access to their stuff. 
Getting cash for the use of your otherwise empty closet or crawl space is passive income at its finest.
Teach online courses
The world of online courses has exploded in popularity and will likely continue to grow in the coming years. 
If you have any skills you can teach to others — even things you might think of as commonplace, like baking bread, drawing, or gardening — you can make and monetize an online course to teach others how to do it.
Sell stock photos
If you've got an eye for photography, you can sell your photos for passive income online. Website owners are hungry for a constant supply of stock photos for new content.
Remember that boring pictures that can be used commercially (such as people interacting in an office setting or someone paying for lunch) can be some of the best money-makers — even if they aren't as gorgeous as Bali sunsets or fashion shoots.
Rent your stuff
If you have in-demand items like skis, camping equipment, e-bikes, or party supplies, why sell them to make cash when you can rent them? 
Yoodilize is a new app that lets you make a peer-to-peer rental of just about anything.
Resolve $10,000 or more of your debt
Credit card debt is suffocating. It constantly weighs on your mind and controls every choice you make. You can end up emotionally and even physically drained from it. And even though you make regular payments, it feels like you can never make any progress because of the interest.
National Debt Relief could help you resolve your credit card debt with an affordable plan that works for you. Just tell them your situation, then find out your debt relief options.
How to get National Debt Relief to help you resolve your debt: Sign up for a free debt assessment here. (Do not skip this step!) By signing up for a free assessment, National Debt Relief can assist you in settling your debt, but only if you schedule the assessment.
Become an influencer
If you have a decent social media following, you can leverage that to make passive income. 
Reach out to companies and brands that pertain to your niche and followers. They may pay you for sponsored content or give you a kickback for promoting their products.
Become an affiliate
Even if you don't have thousands of followers on Instagram, you can still make some cash by promoting products. 
Companies that sell everything from apps to credit cards have referral programs that give you incentives for sending them new customers. This is often done with referral links you can post online or send to friends directly via email or text.
Sell your music
If you've got musical talent, you don't need to land gigs or a major recording deal to profit from your tunes. 
Selling licenses to your music on sites like AudioJungle or Bandcamp can earn you passive income every time someone listens to or uses your melodies to make a podcast intro or a YouTube video.
Create an app
If you have coding skills, you can create an app and sell it. This may represent a significant time commitment on the front end, but you'll earn money each time someone buys your app.
Rent out your parking space
If you live near a venue like a stadium or concert hall, you can rent out your driveway during busy times so people can get convenient, off-street parking.
You can even systemize this by using an app like Pavemint and JustPark to rent out parking regularly. Many folks need not only parking for commuter vehicles but also RVs, boats, and other large toys.
Cashback apps and credit cards
This isn't a typical side hustle per se, but since you already have to buy things like food and groceries, you may as well earn money when you do.
Cashback apps or web extensions like Rakuten and TopCashBack give you a percentage of your purchase back when you shop online. Maximize your earnings by using one of the best cash back credit cards so you can double dip!
Bottom line
Trying to make extra money without a significant initial investment is difficult, but it can be done. 
However, if you don't have money to invest, you should plan to use your knowledge, time, and efforts to create something that has value.
Passive income is derived from products or services that help people solve problems, so keep that in mind as you choose which avenues to pursue.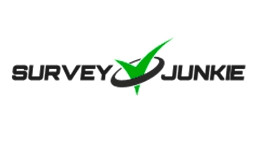 SurveyJunkie Benefits
Over $55,000 paid to members daily
Earn up to $130 a month taking 4 or more surveys daily
$76 million paid out to date
20M+ lifetime members and BBB accreditation