If you're looking for a way to grow your savings faster than you could with a traditional savings account, you might consider a money market account or a certificate of deposit. Both accounts could help you earn higher interest rates and save more money.
But depending on your financial needs and savings goals, one of these options might be smarter for you. As with any financial product, it's essential to educate yourself about the benefits and downsides of each type of deposit account.
Let's examine money market accounts vs. CDs to help understand which avenue might be a better fit for you and your goals.
Money market account vs. CD
| | | |
| --- | --- | --- |
| | Money market account | Certificate of deposit (CD) |
| Average interest rate | 0.65% (as of Oct. 11, 2023) APY | 0.21%-1.76% (as of Oct. 11, 2023) APY |
| Term length | N/A | 1 month to 5 years |
| Check writing and/or debit card | Possibly, varies by bank | No |
| Access to money | Cannot make more than six transactions or transfers per month due to Federal Reserve Board Regulation D | No access until maturity date |
| FDIC or NCUA insured | Yes, depending on the institution | Yes, depending on the institution |
| Best for... | Anyone with a short-term savings goal (emergency fund, tax payment, vacation) | Anyone with a long-term savings goal (retirement, college tuition) |
What is a money market account?
A money market account may be thought of as a combined savings and checking account. More specifically, it is an interest-bearing savings product that might also come with an ATM card or a limited number of checks.
Money market accounts work like any other bank deposit accounts: you deposit money and the bank pays interest on your balance according to the terms of the account. Money market accounts typically provide you with a higher interest rate than you'd find with a regular savings account, though these days, the difference can be minimal. In both cases, you'll see the interest rate expressed as an annual percentage yield, or APY.
On the flip side, money market accounts sometimes come with higher minimum deposit and minimum balance requirements than with checking and savings accounts.
You can usually sign up for a money market account at most banks and credit unions. Because money market accounts are federally insured up to $250,000, your deposits are protected, even if the institution goes under. If you open an MMA at a bank, then you will have FDIC insurance from the Federal Deposit Insurance Corporation. If you open your account at a credit union, then you'll be insured under the National Credit Union Administration.
What is a CD?
If you're wondering what a CD is, it's a type of savings account that generally pays higher interest rates (or APYs) in exchange for locking your funds for a specified term. Term lengths can be as short as one month or as long as five years. Banking institutions typically reward you with higher APY rates for longer-term CDs. For example, you might receive 0.80% APY on a five-year CD, whereas a one-month CD might provide only a 0.06% APY return.
The end of the term is called the maturity date, which is when you can access your funds, including deposits and interest. You may access your money before the maturity date, but you'll likely be subject to an early withdrawal penalty. You'll have the option at maturity to withdraw the funds, to move the funds to a different financial product, or to let the bank automatically renew the CD for the same term. You may also be able to add additional funds at this point.

Their unique structure and higher interest rates make CDs a logical option as a longer-term savings vehicle. You can usually earn higher interest rates than a savings account without exposing your money to the risks of stock market investing. Minimum required deposits can range greatly with CDs, from $1,000 to $10,000.
You can open CDs at most banks. If your bank is an FDIC member, then your money will be FDIC insured up to $250,000. Similarly, share certificates — the credit union version of CDs — are federally insured by the NCUA for the same amount.
Key differences between a money market vs. CD account
While money market accounts and certificates of deposit are both types of federally insured deposit accounts that earn interest, there are some key distinctions between them.
Interest rates
CD rates are usually higher than those of money market accounts. It makes sense because the financial institutions know they're going to control your money for a longer period of time when it's locked into a CD, so they're able to pay you a higher interest rate.
According to the most recent FDIC national rates table, the national average rate for money market accounts sits at 0.65% (as of Oct. 11, 2023) and certificates of deposits are earning an average interest rate ranging from 0.21%-1.76% (as of Oct. 11, 2023).1
It's also worth noting, money market accounts typically have variable interest rates, whereas CDs offer a fixed rate that remains the same for the duration of your term.
For these reasons, CDs excel in terms of interest rates when compared with money market accounts.
Access to money
A key difference between a certificate of deposit and a money market account is liquidity. You can deposit or withdraw funds with few restrictions with a money market account. In contrast, you generally can't withdraw funds from a CD without incurring an early withdrawal penalty. You also can't add funds to a CD except at the renewal point.
You may prefer a CD if you're trying to save, perhaps in a retirement account, and you like the idea of having your funds untouchable for an amount of time. On the other hand, if you need easy access to your funds, money market accounts usually give you six withdrawals per month before incurring a withdrawal charge.
Banking perks
Some money market accounts offer perks often associated with checking accounts, such as debit cards, ATM access, and the ability to write checks. By contrast, CDs are strictly a savings vehicle that does not include any perks that allow you to access your money.
Should you put our money in a money market account or CDs?
You might choose a money market account if...
If you're saving for an emergency fund, a tax payment, or a big-ticket purchase in the near future, then you need your funds to be liquid. That's when money market accounts make the most sense — when you want a better interest rate than a savings account, but the ability to access the money when you need to.
But if your bank or credit union pays similar interest rates for its standard savings account and its money market account, you might be better off stashing your money in the savings account. The reason? You might be able to avoid the high minimum balance requirements that often come with money market accounts while still keeping your money in an easily accessible and federally insured account.
However, if the money market account's interest rate is significantly higher and you can afford the minimum, then it might make sense to go with the MMA.
You might choose a CD account if…
A CD account might be the right fit for someone close to retirement seeking a safe, federally insured place to store their money and earn interest. You may also consider getting a CD if you're saving for a down payment, college savings, vacation, or another long-term goal, and you want to make sure your money is unavailable for accidental spending.
Whenever the Federal Reserve moves interest rates higher, interest rates for CD often follow. In these instances, it might make more sense to get a CD to lock in at a higher rate. Conversely, if interest rates are high, and the Fed hints at lowering the rate, you might want to act fast and lock money you don't need quick access to into a certificate of deposit.
FAQs
Is it better to have a CD or money market account?
Which account is better depends on your financial goals. Money market accounts are better than CDs if you need easy access to your money, as these accounts allow you to deposit or withdraw funds online or with your ATM card or personal checks. But MMAs also tend to come with lower interest rates. CDs may be a better option if you want to lock in a fixed interest rate for a period of time and you want to intentionally reduce your options to access your money.
Can you lose your money in a money market account?
Money market accounts are typically insured by the FDIC or NCUA, up to $250,000 per depositor, not per account. If you have a joint money market account with your spouse, your account may be covered up to $500,000 for the same shared account ($250,000 per account co-owner). In the unlikely event that your bank or credit union goes under, your money will be protected up to the insured amount.
What does it mean to ladder CDs?
Laddering CDs is a strategic way of saving money on both short- and long-term CDs. When you create CD ladders, you invest your money proportionally in several CD accounts, each with varying term lengths. When your short-term CDs mature, you reinvest their proceeds in a new long-term CD.
A CD ladder gives you more flexibility than stashing all your money in one CD. That means you can pursue the higher rates of a three-, four-, or five-year CD while still having regular access to at least some of your money over time.
How much money should you keep in a money market account?
It's a smart idea to keep enough money in a money market account to cover the minimum balance requirement. If you're unable to meet the balance requirement to earn dividends from your bank or credit union, a money market savings account might not make sense for you.
If you're in the enviable position of having an amount of money that is more than enough to meet the minimum balance requirement, you might want to run the numbers to see which is better: investing your extra money in a money market account or in other investment products with higher risks that might deliver higher rewards.
Are CDs safer than money market funds?
CDs are typically more stable than money market funds — not to be confused with money market accounts. Money market funds are a type of mutual fund investment that could lose value if the market falls. On the other hand, CDs have a fixed interest rate and are typically federally backed by the FDIC or NCUA.
Bottom line
When it comes to savings, you'll find several vehicles to help you achieve your goals, including money market accounts and CDs. Maybe one of these bank accounts is the perfect fit for you. Or perhaps neither of these options fit, and a high-yield savings account makes the most sense.
It's all about weighing account features with your needs. If you want a fixed rate for up to five years, a CD may be ideal. Research which product currently earns more interest, CD vs. savings. If you're only going to keep the money in an account for several months and you want a higher interest rate, then a money market account might meet your needs if you can meet the minimum balance requirements.
The best way to get started is to shop the marketplace using our list of the best banks. Review the banks and their interest-earning accounts to see where you'll get the most bang for your buck.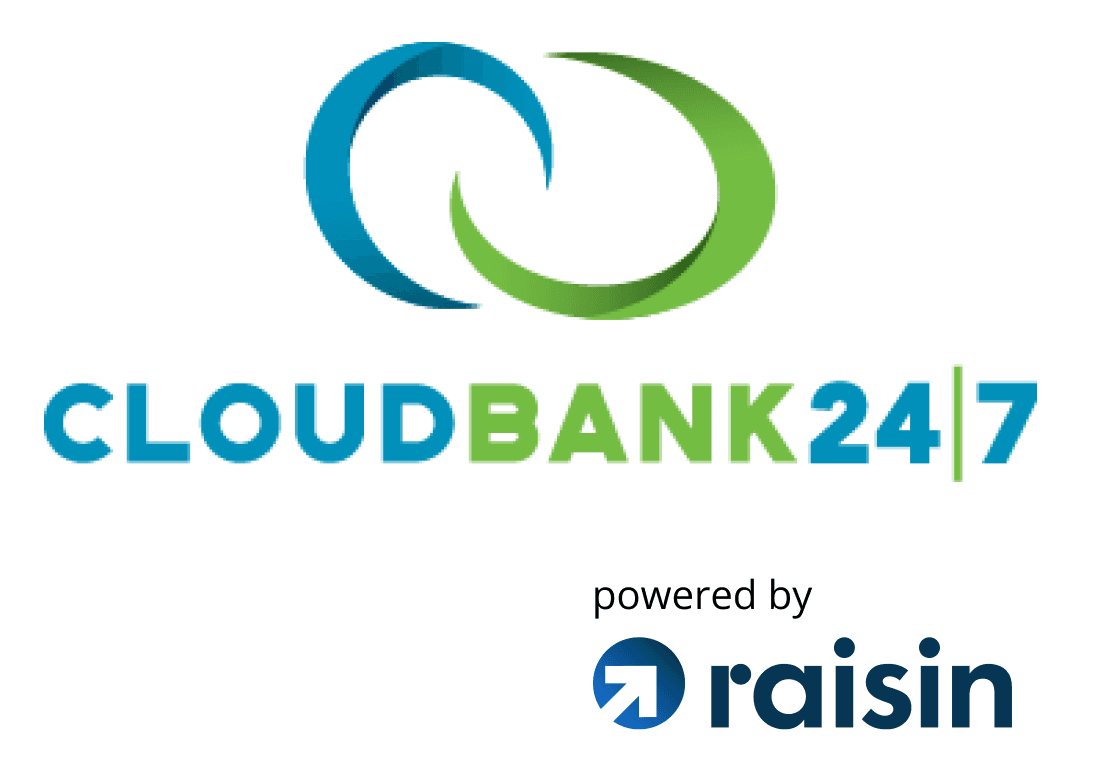 CloudBank 24/7 High Yield Savings Account Benefits
Incredible 5.26% APY2 to boost your savings
Interest is compounded daily and posted to your account monthly
Enjoy 24/7 online access to your account and funds
FDIC insured through Third Coast Bank SSB, no fees, $1 minimum deposit