The economy may be headed for a possible recession, but Dollar Tree appears to be doing just fine.
The chain plans to expand its footprint in 2023. And that's not the only surprising fact about the retailer.
Check out these cool and interesting facts about the popular discount dollar chain that helps you keep more money in your wallet.
Get a protection plan on all your appliances
Did you know if your air conditioner stops working, your homeowner's insurance won't cover it? Same with plumbing, electrical issues, appliances, and more. Not being able to make repairs could leave you in a bad situation — but a home warranty could protect you against surprise expenses.
Whether you're a brand-new homeowner or you've owned your home for years, a plan from Choice Home Warranty could pick up the slack where homeowner's insurance falls short.
If a covered system in your home breaks down, you can call their hotline 24/7 for assistance to get it repaired. They have a network of over 15,000 technicians that can assist you, making sure any issue can be taken care of swiftly — without breaking the bank.
Not sure if it's for you? Rest easy: they were named one of the "Best Home Warranty Companies" by US News 360 Reviews and were awarded Best Company's 2020 Consumer's Choice Award. For a limited time, you can get your first month free when you sign up for a Single Payment home warranty plan.
650 new stores will open in 2023
At a time when many companies are downsizing, this dollar-store chain is expanding. It has plans for 650 new stores in 2023, topping the 455 stores it opened in 2022.
Most of the stores will arrive in the latter half of the year. News reports say Dollar Tree's customer base is growing, as many middle-class and even some upper-end shoppers are watching their wallets due to inflation.
1,000 stores will undergo renovation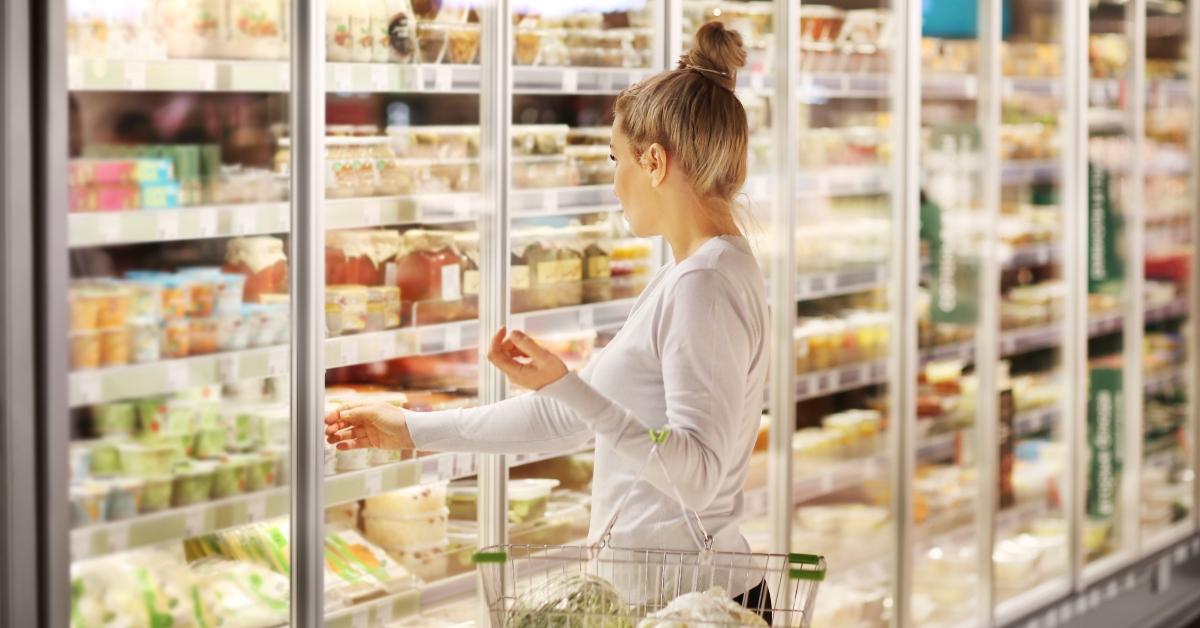 While this fact doesn't sound particularly exciting to consumers, the remodeling will allow Dollar Tree to install fridges and freezers to allow for more food products.
These perishable items — such as meat, ice cream, and pizza — will come at higher prices of $3 to $5.
Dollar Tree began as a Ben Franklin store in Norfolk, Virginia
Dollar Tree's journey to fame started as a Ben Franklin variety store owned by K.R. Perry in Norfolk, Virginia, in 1953.
The store's name was a tribute to the famous quote often attributed to Ben Franklin: "A penny saved is a penny earned." (Franklin never said those words, although he did write something similar.)
The store was rebranded several times before the leadership team spun off a discount store called Only $1.00 in 1986. That store became Dollar Tree in 1994.
Stop overpaying when you shop online
Shopping online has its perks. It's super convenient, but it can be time consuming to find the best deals. Instead of hunting for coupon codes (that don't always work!) and opening tons of browser tabs comparing prices, you can try Capital One Shopping.
Capital One Shopping makes saving money effortless. Just add the browser extension and when you check out, it'll scour the internet for coupon codes to help you save cash. And before you check out at 25+ major retailers, Capital One Shopping will notify you with a friendly pop-up if the item you're buying is available cheaper somewhere else.
Capital One Shopping is free to use and won't show you ads. Add it today and stop overpaying!1
Dollar Tree has gobbled up multiple competing dollar stores
The 1990s and 2000s were busy decades for the company, as Dollar Tree acquired several dollar-store competitors. By 2014, its store count sat at 5,000.
In 2015, Dollar Tree bought the Family Dollar chain. The acquisition was completed on July 6 of that year. Dollar Tree bought the discount retail chain for $8.5 billion.
The company has combo Family Dollar/Dollar Tree stores
Fixed-price dollar store or large-inventory discount chain? Why choose?
Dollar Tree is introducing stores that combine both brands to reach a broader range of customers.
This is especially important in rural areas with limited shopping choices, giving shoppers more items at different price points.
The chain now has more than 16,000 stores
Dollar Tree now has more than 16,000 stores. For perspective, Walmart operates 4,684 stores in the U.S.
There are Dollar Tree and/or Family Dollar stores in all 48 contiguous U.S. states and five Canadian provinces.
Items no longer cost just $1
Sadly, the era of true dollar stores is fading into history: Dollar Tree has changed its pricing from $1 to $1.25.
Dollar Tree had to discontinue several popular items — particularly packaged foods and household essentials — because it could no longer afford to keep them at $1.
The decision to raise the price by a quarter allows Dollar Tree to offer a wider variety of items that would have been too expensive to carry previously.
Dollar Tree doesn't accept returns
Big-box retailers like Amazon and Kohl's have forgiving return policies. On the other hand, Dollar Tree offers exchanges only.
The retailer will correct any issues with nonfunctional or damaged items, but all sales at Dollar Tree are final.
You can buy items in bulk online
Dollar Tree allows you to buy items online in bulk and pick them up in the store. Most items still have the $1.25 price tag and require you to meet a minimum order threshold.
Whether you're planning a party or wedding or just stocking up on cheap food or cleaning supplies, Dollar Tree bulk orders can be helpful.
Earn 2% cash rewards at grocery stores and Costco
The Wells Fargo Active Cash® Card(Rates and fees) is a powerful rewards card that allows you to earn unlimited 2% cash rewards on purchases — including on groceries, even at warehouse stores like Costco.

New cardholders can also earn a one-time cash rewards bonus — $200 cash rewards bonus after spending $500 in purchases in the first 3 months!
If you're looking for a powerful rewards card that offers an extended intro APR period, look no further, the Wells Fargo Active Cash® Card checks that box too!
This card also offers an intro APR of 0% for 15 months from account opening on purchases and qualifying balance transfers (then 20.24%, 25.24%, or 29.99% variable). Which is great for someone who wants a break from high interest rates, while still earning rewards.
The best part? There's no annual fee.
Click here to apply for the Wells Fargo Active Cash® Card now.
Dollar Tree is adopting environmentally friendly policies
A scathing 2015 study by the Campaign for Healthier Solutions and HealthyStuff.org found that 81% of products tested in dollar stores — which included both Dollar Tree and Family Dollar — contained at least one chemical above levels of concern.
Dollar Tree has adopted more environmentally responsible commitments since 2020. For example, new stores contain appliances, lighting, and glass designed to lower Dollar Tree's carbon footprint.
The retailer's chemical policy bans a list of nearly two dozen intentionally added chemicals.
You can save even more by using manufacturer's coupons
Dollar Tree accepts manufacturer coupons, but you must follow a few rules to use them.
They only allow coupons for in-store purchases, and they must be unaltered coupons from the manufacturer. Only four of the same coupon can be used per day, and only one coupon per item.
Bottom line
Whatever the actual state of the economy, Dollar Tree is likely to do well.
Even in the best times, people like to save money when shopping. And in tough times, shopping at a store like Dollar Tree can help lower your financial stress.
As Dollar Tree's footprint expands, more Americans will find opportunities to save at the retailer.
Lucrative, Flat-Rate Cash Rewards
Current Offer
$200 cash rewards bonus after spending $500 in purchases in the first 3 months
Rewards Rate
Earn 2% cash rewards on purchases