If you're one of the 45 million Americans with student debt, you're likely looking for a way to whittle down what you owe. Perhaps you've enrolled in the Public Service Loan Forgiveness program, or maybe you're hoping President Biden will issue loan forgiveness akin to the emergency coronavirus forbearance.
Another option you may have considered is refinancing your loans to help lower your interest and pay down your debt faster. Here are a few reasons why refinancing your student loans may or may not be a good idea right now.
You have a high interest rate (DO)
While borrowers who have loans issued by the federal government have fixed interest rates, if your loan is with a private servicer, there's a good chance you have a higher interest rate. That's because these lenders determine what interest rate they charge and aren't subjected to congressional oversight. If that's you, it might be prudent to refinance your student loan right now to decrease your interest rate. You can shop around with different lenders, too.
You might not get a better interest rate (DON'T)
If your student loans are from the federal government, chances are you have a relatively low interest rate. For example, direct subsidized and unsubsidized loans disbursed on or after July 1, 2021, and before July 1, 2022, have an average interest rate of 3.73%. While you could get lucky and get a similar rate refinancing with a private student loan, it's far more likely that you won't.
You don't like your lender (DO)
It's no secret that borrowing money could be a fraught enterprise due to the risk of predatory lending (consider the 2008 financial crisis). To that end, if you find yourself with an unscrupulous lender, it might be time to refinance your student loan. In addition to getting better customer service and a lower interest rate, a new servicer might have additional perks like deferral programs.
You might prolong the life of your loan (DON'T)
It might feel like you've been paying your loan off forever. However, if you refinance your student loan, you could wind up paying off your loan for an even longer period of time. This is contingent on the terms you would negotiate with your new borrower, but can easily happen, especially if you lower your payments. The same applies to loan consolidation if you have more than one loan.
You want to lower your monthly payment (DO)
If you know how to get a loan, then it stands to reason that you know you have to pay it back. However, as is often the case with student loans, the monthly payment could be too high for you to manage. If you want to lower your monthly payment and your current loan is with a private servicer, it could be time to refinance your student loan. You may end up paying off the debt longer, but the relief from the lowered payments could be worth it.
There's a freeze on payments right now (DON'T)
The coronavirus pandemic disrupted everyone's life in some way, much of it negatively. However, one silver lining has been the pause on student loan payments issued by the federal government. Interest rates have been set to 0% as well, meaning you're not accruing any extra debt during this grace period. That's a good reason not to refinance, at least for now.
You have multiple private loans (DO)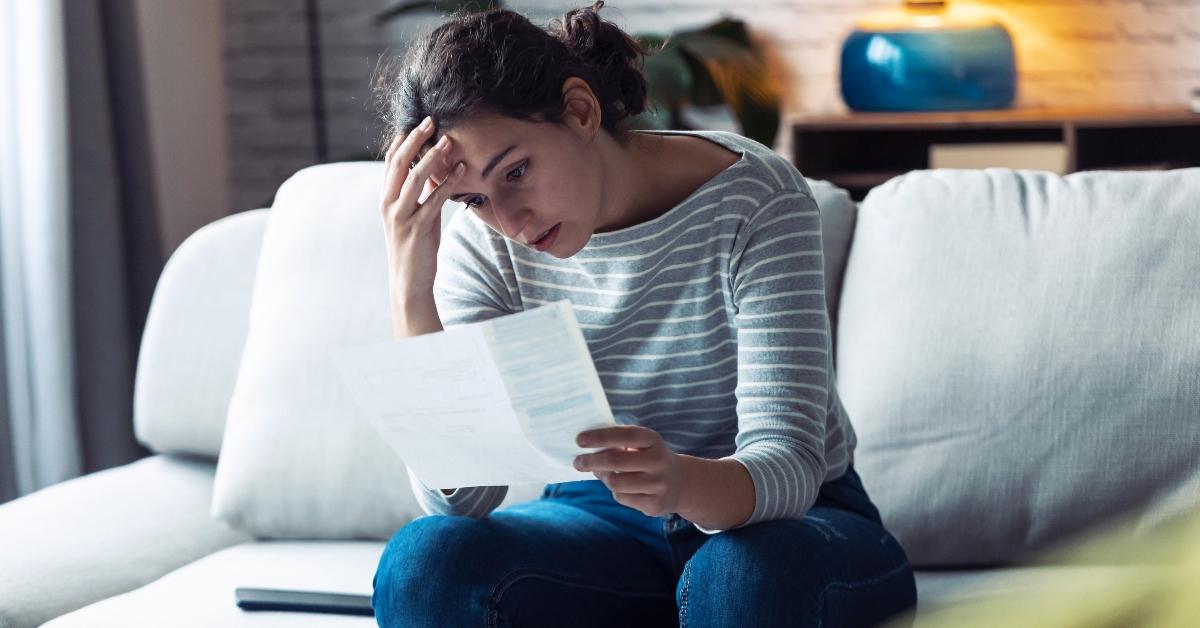 If you took out a lot of money to finance your college expenses, there's a chance that you're paying off multiple private lenders. If so, refinancing and consolidation might be a wise move to make right now. Instead of making two or even three payments every month, refinancing and consolidating will leave you with one monthly payment. That could not only ease the strain on your finances, but also free you up to save more money.
You rely on an income-driven repayment plan (DON'T)
Being saddled with significant student loan debt is financially challenging, but there are some protections in place that can help you get student loan debt relief. One of these is an income-driven repayment plan offered by federal loan servicers. These programs allow you to only pay what you can afford based on your income, which is something you could lose if you refinance with a private company.
You have a good credit score (DO)
Did you know that lenders consider your credit score when they calculate your interest rate? The higher your credit score, the lower your rate will be. To that end, if you have put in the work to improve your credit score over the years, it might be time to refinance your private student loans. That way you could lock in a lower interest rate, and by extension continue to see your score improve.
You might lose your loan forgiveness plan (DON'T)
If you work in a career that might qualify you for student loan forgiveness, it may not be worth making refinancing a priority. If you do refinance, you're going to do so with a private instead of a federal lender, which could negate your eligibility for the program. You might fare better getting your loan forgiven — especially if you owe a lot of money — than getting a lower interest rate.
You want to free a cosigner (DO)
Many student loan borrowers cosigned with a parent or guardian when they took out their student loan. While that's a perfectly normal thing to do, you may want to eventually release your cosigner from the loan. If so, it might be a good time to refinance your student loans. That will free up your cosigner and could give them more financial freedom. Check to see if your current lender has a cosigner release first.
You have other financial priorities (DON'T)
Paying off student loan debt is undoubtedly an important financial priority. However, it may not be as important as refinancing credit card debt, for example. Credit card interest rates tend to be higher than student loan interest rates, so you'll want to focus on paying the former off first.
You might also do better to invest any extra money you have laying around, which will give you a return that makes it worthwhile. Saving money can be more prudent than throwing that money at student debt, since you can often defer your loan or utilize forbearance.
Bottom line
Refinancing your student loans could save you thousands or end up costing you more money in the long run. In the end, it comes down to the nature of the loans you have as well as your financial situation and goals. If you think refinancing is best for you, check out this list of the best student loan refinancing companies.
Credible Benefits
Accepts Credit Scores From 630
100% Free Prequalification
Works with Federal, Private, Parent PLUS Loans