Everyone knows the importance of saving money, a habit that's instilled from the days of our very first piggy banks.
However, there are some folks who are truly on another level when it comes to saving money and building wealth: supersavers. These are the people who can somehow afford to retire early, crush financial stress, take bucket list vacations, buy an incredible home, you name it, while making the same amount of money as you. 
So, how do these super savers do it?
Set online shopping rules
It's easier than ever to buy what we need from the comfort of our own couch and have it the next day. But if you want to be a super saver, don't rush those online purchases. Instead, set some rules.
For starters, you can follow the 24-hour rule or see if you still want the item after a good night's sleep. This will keep you from impulse buys that may be a waste of money.
Shop savvy in stores
Super savers never walk into a Walmart or Target without a list, and they make themselves stick to it, too. They also look for coupons and stack them when possible, which can compound savings.
Buying in bulk is another wise approach to shopping, a hack Costco shoppers must know. The idea is to always find ways to save even if it takes a little time.
Dine out with discretion
It's no secret that eating at home and making your own coffee is cheaper than buying them out. However, we all dine out once in a while, and super savers have a strategy for that.
Some of the best credit cards offer rewards for restaurant purchases, for one. You can also stick to water, skip dessert, and dine during happy hour for maximum savings.
Cancel those subscriptions
Netflix, Hulu, Disney+, Discovery+, Peacock, HBO Max, Prime Video, Apple TV, Spotify… oh my. There truly are an abundance of streaming services out there, and chances are you have more than a couple. But those bills can pile up, month after month.
Try canceling the subscriptions you use the least and save that money instead. It adds up.
Be bill savvy
Everyone has bills, but super savers don't just pay them and move on. Look at your expenses each month instead, and see how you can reduce them. For example, you can bundle your phone, cable, and internet.
You may also want to buy your cell phone second-hand and keep your cell bill low, sans contract. And of course, be energy efficient at home to lower electricity expenses.
Use your library
Libraries are so much more than free books (although that's still a perk super savers love). But some libraries also let you borrow things like cooking and baking tools, gardening equipment, home improvement items, and musical instruments.
Libraries also host workshops that can improve your professional development, have business brainstorms, offer tax help, and more — all for free.
Stick to a budget
In addition to shopping smart and spending as little as possible, super savers develop a smart budget and stick to it. That's because budgets force you not to spend on things you can't afford. A budget may also set you up better for both emergencies and retirement, and expose poor spending tendencies. All of those combined spell major savings.
Be insurance smart
Health insurance, homeowners insurance, auto insurance — all of these are expenses you just have to learn to live with. However, don't just buy an insurance policy and renew it every time the premium is due.
Instead, check to see if competitors are offering better rates than what you have. A quick phone call or online comparison tool can save you money. Also, purchase life insurance when you are young to keep that rate low.
Save both automatically and mindfully
This two-pronged strategy will help you become a super saver. To save mindfully, for example, throw your change in a bin, then deposit that into your savings account every month. That helps you visually see the process, building mindfulness.
Conversely, set a specified amount of your income to be withdrawn from your checking account and deposited into a high-yield savings account every month — then forget about it.
Be a DIY master
Being a responsible homeowner is super saver canon. That means taking care of your yard, repairing small things as they come up, and tending to other upkeep issues. Annual home maintenance can be expensive.
That's all the more reason to be willing to DIY as many fixes as is safely possible. YouTube can show you how to flush your water lines, for example, as well as how to patch drywall and more.
Pay off high-interest debt first
Debt may be inevitable for many of us, whether that's a mortgage, student loans, car payments, or credit card debt. You can be smart about your debt strategy, though, which should prioritize paying off high-interest debt — like that pesky credit card bill.
For example, the average rate on a 30-year mortgage loan is around 5.4%, while the average rate on a credit card runs between 15.5% and 25.5%.
Mortgages tend to have lower interest rates than other loans, and you'll be paying that lower interest for a longer period of time. For student loans, you may qualify for debt relief.
So when it comes to paying off your highest-interest loan, send that credit card bill packing first.
Contribute to a 401(k)
Wondering how to achieve FIRE — Financial Independence, Retire Early? Then you should be contributing to your employer's 401(k) savings program. And if your employer offers a dollar match, you can compound your savings.
Over time, this is one of the most effective ways to save money and be able to retire, possibly even early. The sooner you start, the more you can save and earn with compound interest.
Refinance your mortgage
If you're a homeowner, chances are you took out a mortgage to help you pay for your property. If so, keep your eye on interest rates set by the Federal Reserve.
If rates dip lower than they were when you purchased your house, talk to your lender about refinancing to get a lower rate or shop around to see which lenders have the lowest rates. That move has the potential to save you thousands of dollars, maybe even more depending on your loan.
Invest your money
This is a money move you must make if you earn $5,000 per month: Invest your money in the market. Buying stocks and bonds has the potential to give you a much better return on investment than a savings account alone. 
Of course, you have to calculate the level of risk you'll accept, but don't miss this super saver opportunity. Hire a financial advisor if you're not sure where to start.
Go to the doctor regularly
You read that right. Going to the doctor regularly can save you money — and maybe your life. Preventive care, such as getting a colonoscopy or screening for breast cancer, nip costly — and potentially deadly — conditions in the bud. 
Even getting regular dental cleanings can prevent expensive root canals and bridge work. Taking care of yourself is worth it, and super savers know it.
Bottom line
Super savers do all kinds of things, whether large or small, to both avoid spending money and to build as much wealth as possible. They range from using libraries to savvy stock market moves.
You don't have to make a ton of money to be a successful super saver or stop living paycheck to paycheck. That's why it makes sense to start taking action now.

Learn More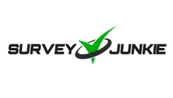 Learn More